Keeping Up With The SMACKANISTAS: The Running Event in Austin, Texas
Held every December, The Running Event in Austin draws the best and latest new products and exhibitors to be shown to the who's who of the running world that includes vendors, editors, journalists and of course the it PR and Marketing firm, SMACK! Media.
The Austin airport was a mini reunion for Eli, Sarah and I before we met up with the newest SMACKANISTA KJ Greenwood at the 110% Party Harder event. The party was hosted at a quirky, stylish (and deceptively huge) house that KJ coined "The Running Real World." We then caught up with the 110% crew and devoured an amazing home-cooked texas style pulled pork made from scratch by Rachel Stanley's sister (that Bar-B-Que Sauce was to-die for)! We even had some fun in their super cool photo booth!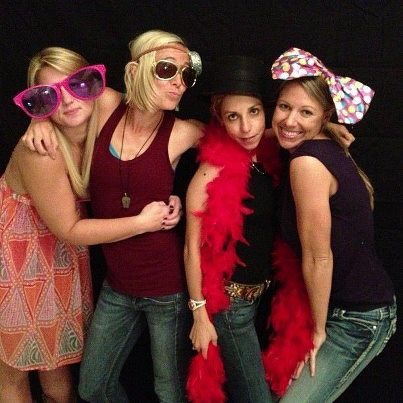 Eli and I squeezed in an early jog through Austin early Tuesday morning (running obsessed or what?) before a power breakfast at Jo's Coffee paired with insane breakfast tacos. The team spent the morning in a meeting that was part bonding part business, but the professional setting did not stop the fun! Silly putty anyone? We walked away fired up about new strategies, goals, clients and each other!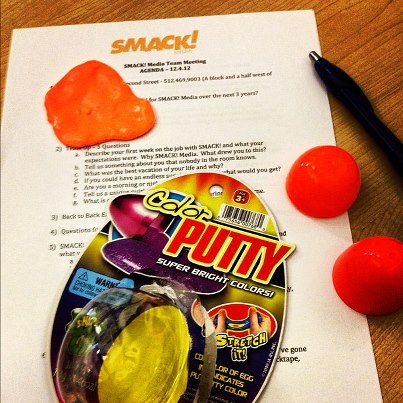 To keep up our strength we made a fuel stop at a corner Italian bistro and reveled in the fact that we could sit on a patio, in sundresses, in December. Check out the PR Mavens chained to their iPhones because we LOVE what we do! A lot!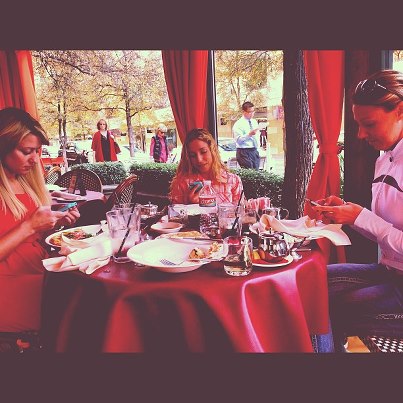 Day one of The Running Event (TRE) was a happy hour. We focused on meeting with each of our clients exhibiting at the show: Nuun Hydration, 110% Compression, Clean Bottle, Racer and Rocktape.
Racer participated in the Shark-Tank esque New Product of 2012 Award contest that was attended by Daymond John and voted on by the most credible voices in the industry. Racer was a hit and we are so proud to be working with the best New product of 2012! Check out Racer founder Scott Powers giving a proud, "No f-ing way!" look with his award! We love his energy and vision.
After making the rounds we met up with Olympian Ro McGettigan, a true Sister in Sport (#sistersinsport) who embodies the spirit of her Believe I Am brand, and headed to dinner at Guero's Taco Bar with Mason of Nuun (hot off a speedy 2:51 marathon PR) and Brian Metzler (Competitor Editor in Chief). Mason is a total foodie and always knows where to find the best tacos and margs! No plate, nor glass, was left empty that night and we even passed around two Texas sized desserts (plates cleaned).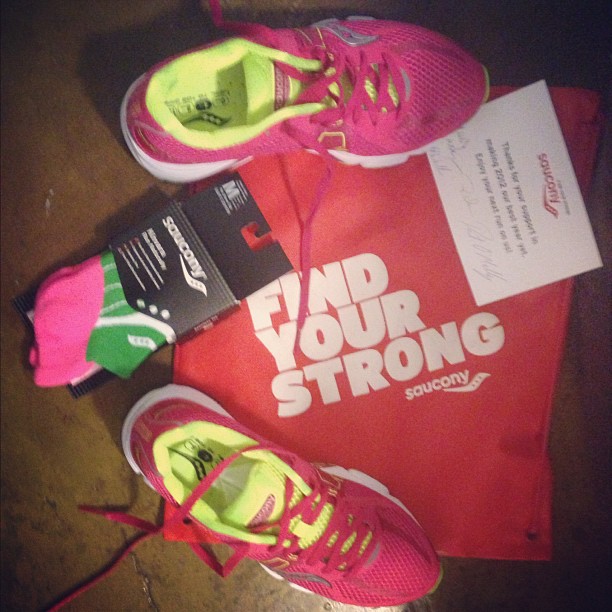 While Eli, Sarah and KJ decided to catch up on beauty sleep, I (Morgan) decided to check out the Saucony party with Mason and Ro. Not only did I get a sweet new pair of Saucony Mirage 3's (realeasing in 2013), I got to spend some quality time with Mario Fraioli, Jeff Caron of Saucony and Vinu Malik of Fuel Belt. Ro and I closed out the party and then had a blast talking SMACK! with Ryan and Alex of Flotrack over a dozen mini cupcakes before being whisked off on the best bike taxi ride of our lives!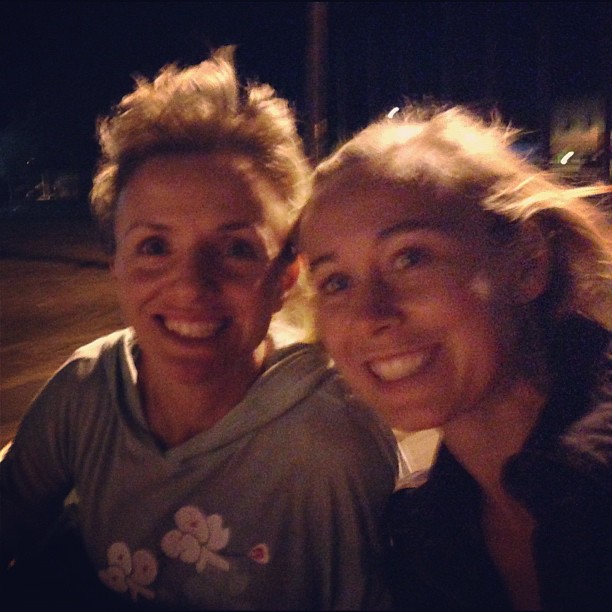 4 hours later (ouch)…We got up to race the Indie 5K held in conjunction with TRE. Despite the early start time all of the SMACKANISTAS were eager to rock our new hot pink SMACK! Media race gear provided by our good friends Cindy and Christy at Running Skirts. Sarah looked adorable in her pink skirt while she cheered us on and took some awesome pictures of Eli, KJ and I getting our morning run in!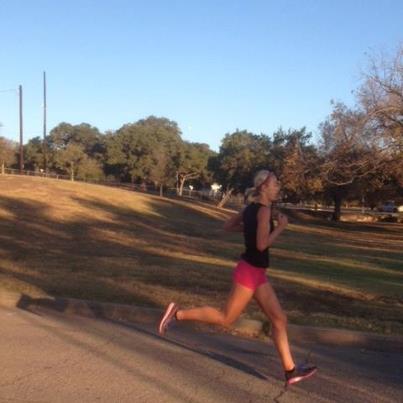 We dashed from the finish line straight to the car to grab coffees and a quick shower before getting back to the expo. We took Brian Metzler, Jeff Dengate (Runner's World Gear Guy)and Weldon Johnson of Letsrun.com on a "recovery tour" through 110% Compression, Rocktape and our favorite new massage tool Roll Recovery (Morgan already ordered one she loved it so much)!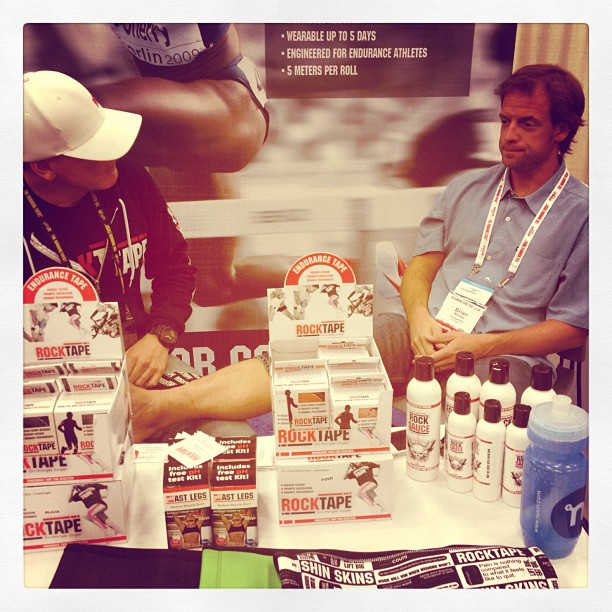 Nuun unleashed and offered samples of three new flavors that will come out this spring. None of us could stop drinking the delicious new flavors and as a result we were super hydrated!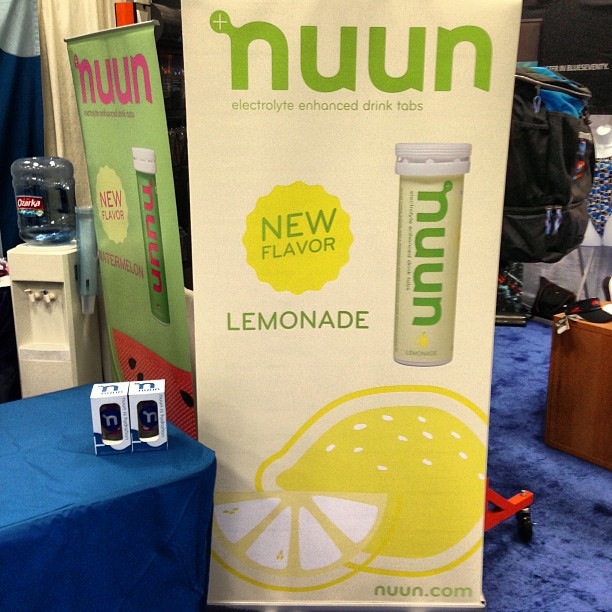 For lunch, Eli and I met with Jessie Sebor Editor in Chief of Women's Running who is just a doll! No salads for these ladies who lunch, as we all had burgers while talking real run training (Jessie is a 1:3x half marathoner) and the products we were drooling over at TRE.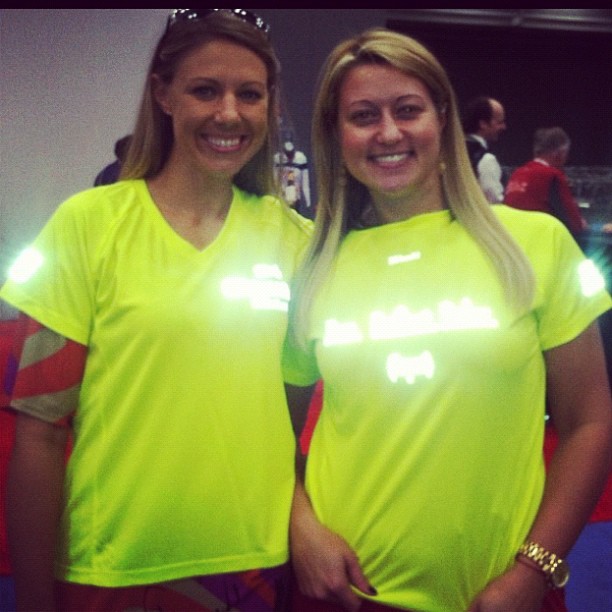 Meanwhile Sarah and KJ scoped out the latest running fashion!
We sat down with Lauren Fleshman of Believe I Am who just announced that she is pregnant with her first child (we thought the #royalbaby hashtag was for her). While Lauren is a world-famous athlete and Runner's World cover Supermodel, she is truly down to earth, fun and extremely intelligent. She is also KJ's arm muscle inspiration!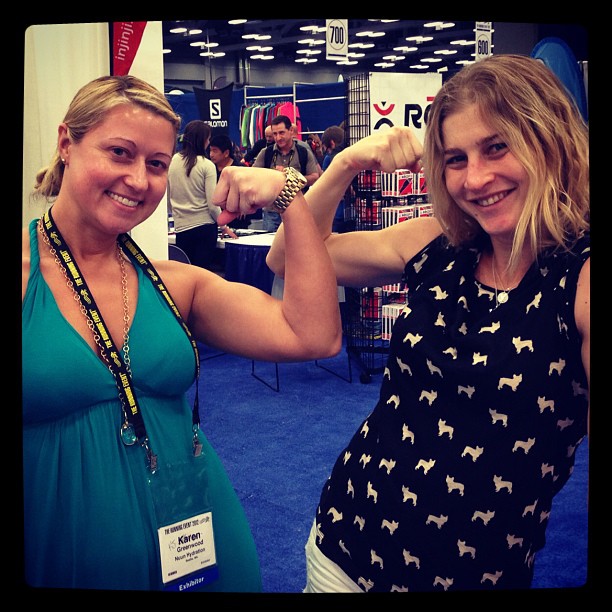 Eli, Sarah and I all headed back to our homes on Wednesday night pumped up about the experience but excited to sleep in our own beds. We were all jealous of KJ who stayed one extra night and attended the Oiselle Boots n Birds party with Mason and even got to chow on some Chicken and Waffles!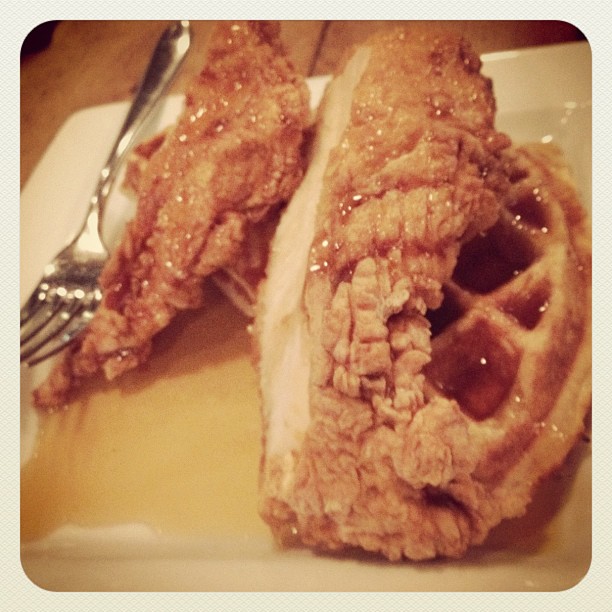 TRE is an incredible event. Unlike other trade shows that you can get lost in, TRE isn't crowded, rather it is incredibly organized and around every corner is the smiling face of an industry friend or charismatic exhibitor. The only challenge for the SMACKANISTAS was fitting all of our "goodies" in our carry on bags for the flight home, and we were already talking "next year at TRE" before we even left Austin!