Nuun (and Spring) is in the Air!
Spring has officially arrived, but many members of the media, bloggers and Nuun Hydration fanatics were more eager to count down the days until the arrival of the new Nuun flavors: Watermelon, Lemonade and Cherry Limeade (Caffeine Enhanced). These spring/summer inspired flavors are perfect to sip on during a warm afternoon (who drinks soda these days?), with a picnic or bar-b-que, as a cocktail mixer and of course as everybody's favorite way to hydrate around workouts! Even if spring has brought your neighborhood more snow than sunshine, these cheery new flavors will remind you and your taste buds about the warmer days ahead!
Eli got in the spring spirit by creating Nuun Flower Pots and pint glasses to send to the media, bloggers and friends of SMACK! Media. Everyone is hoping they are on this list!
The new flavors also line up with this season's hottest fashion pantones. Morgan discovered that Watermelon Nuun lines up with all of her spring running wardrobe favorites–the perfect accessory!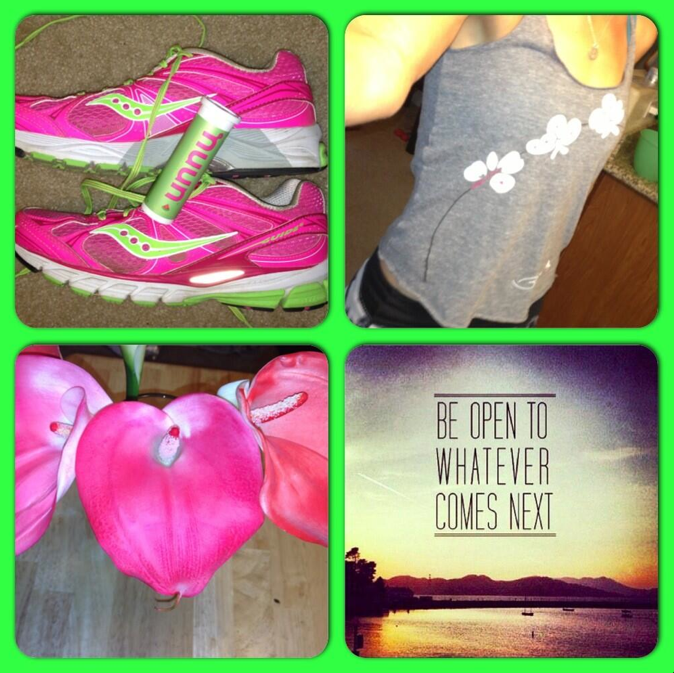 Be sure to try the new flavors, and if you are a total Nuun-lover the Nuun Hood to Coast relay team application is open to the public! Last year, the team was comprised of some of our favorite bloggers who went all out with the applications and had an experience of a lifetime at the race! So, if you're looking for a fun adventure, we urge you to apply!