SMACK! at the Races: Sara Hendershot's Experience at the Rowing World Cup in Australia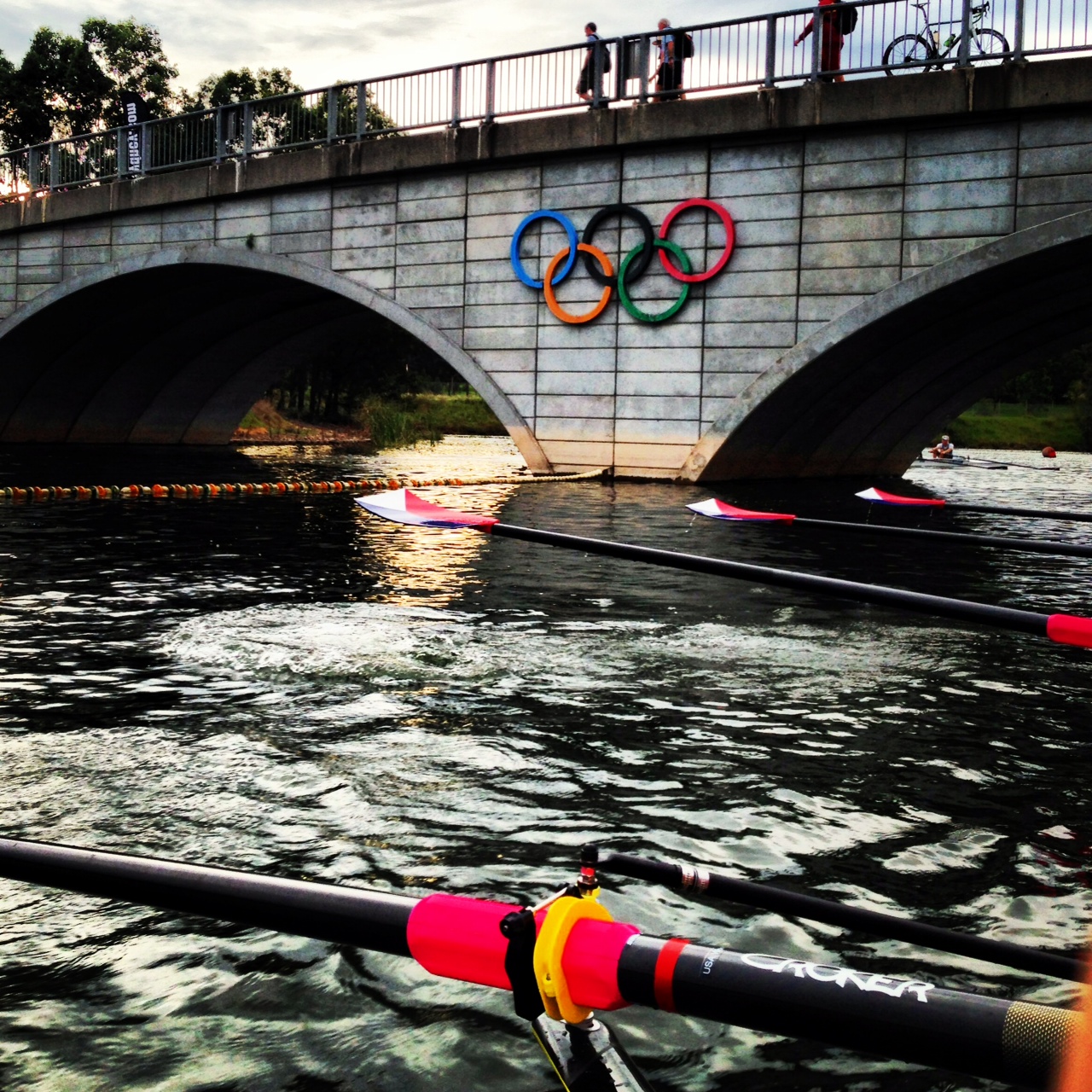 2013 starts the beginning of a new Olympic cycle.  With a new cycle come new teammates, new boat line-ups and new races to compete in.  A couple of weeks ago I got to travel to Sydney, Australia with the U.S. Women's Rowing Team for our first international competition of 2013 at the Samsung World Cup I.  Each competitive season there are three World Cups leading up to the World Championship or Olympic Games.  We use the World Cups as opportunities to test our speed, gain racing experience and select our squad for the World Championship.
This trip to Australia was my first experience in the southern hemisphere. We flew from Newark to Los Angeles, Los Angeles to Sydney and then drove an hour from Sydney to Penrith where the rowing course is located. Talk about a LOT of travel when you have to compete in 5 days! Because we had such long flights, I strategically packed my carry-on to include lots of snacks and 9 liters of water to stay hydrated!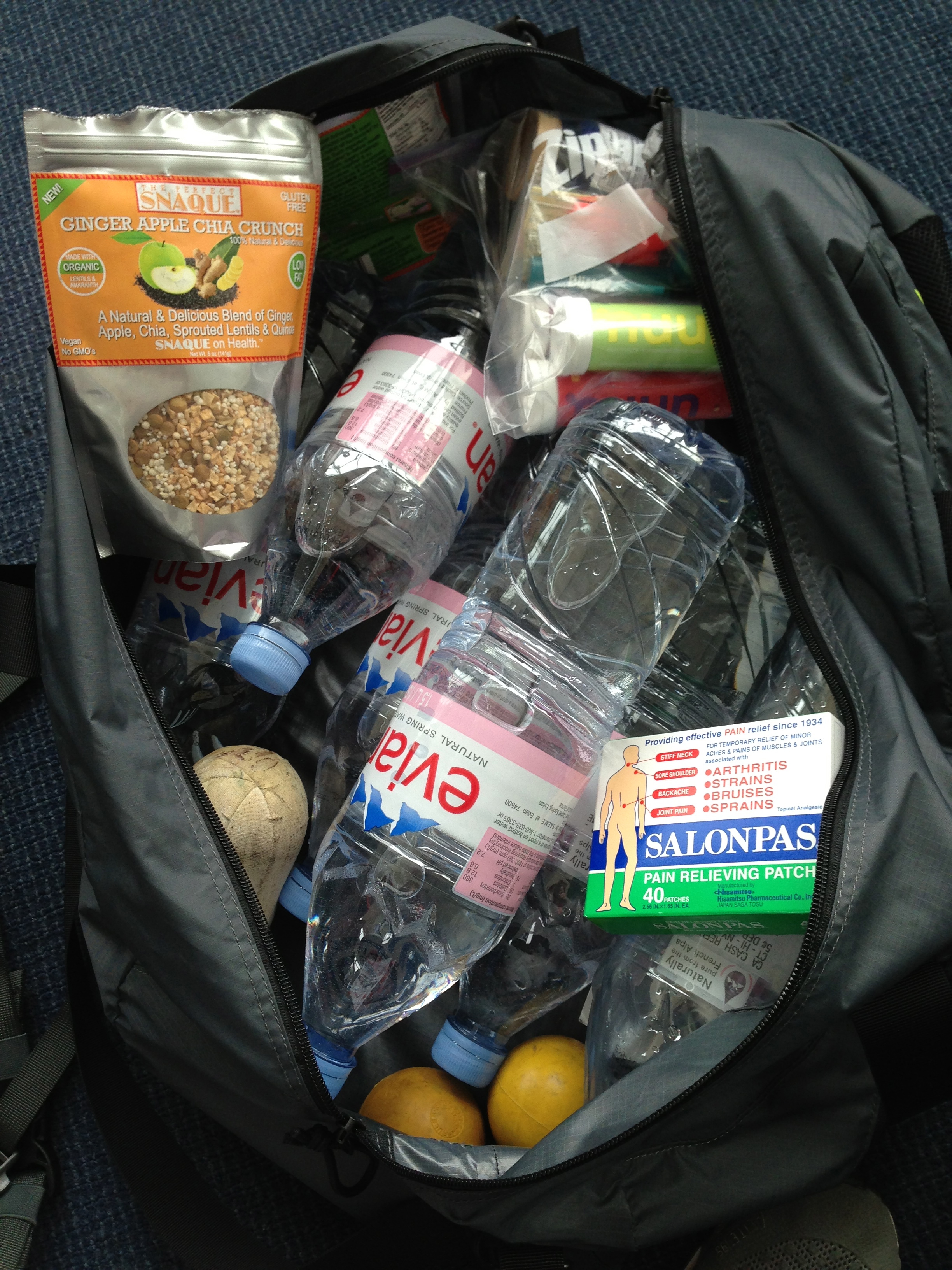 Although the team gets to travel to some amazing places all around the world to compete, usually we only really see the inside of our hotel room and the race course.  This trip was different because March is earlier than normal for a World Cup, and we tried to look at the racing as a fun experience.  That being said, before racing started we spent an afternoon exploring Sydney and the Australian culture.  The team took a ferry ride into Sydney Harbor, saw the Opera House and even visited a wildlife park where we saw some koalas and kangaroos!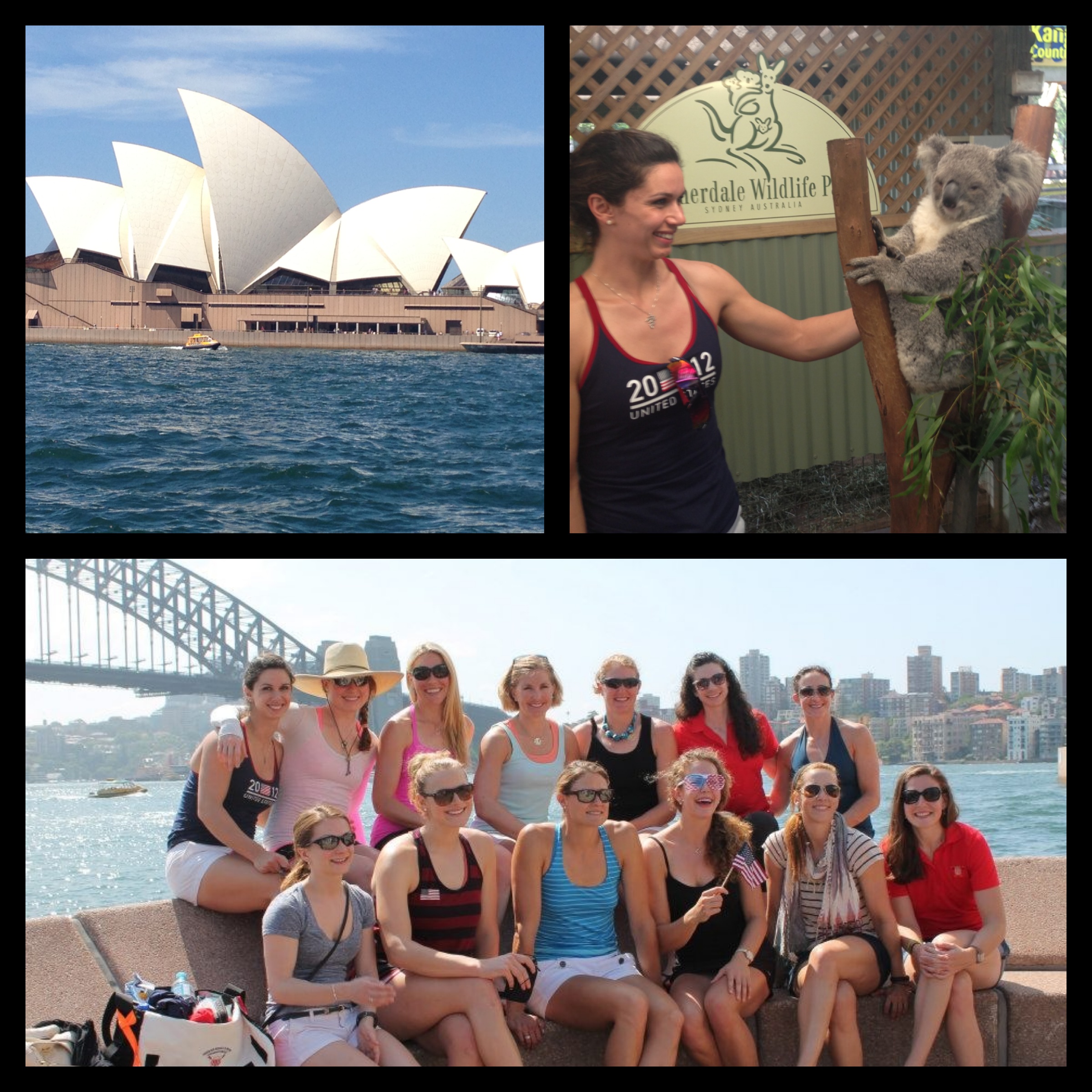 I competed in two boat categories on this trip.  Australia was hosting their country's National Championship at the same time as the World Cup, so I raced the Women's Pair at Australian Nationals and the Women's Eight at World Cup. Our pair races went well–my partner Taylor Ritzel and I finished in fourth place behind our USA teammates and two Australian pairs. However, it was the Women's Eight that was our anticipated event. Since the USA Women won Gold in London in the Women's Eight, everyone was waiting to see how this event would shape up. We had a slow start to the race and came through the mid-point in fourth place. After a blazing fast second half (the US is known for our strong base and crazy finishes), we crossed the line in second behind Australia. Silver!
That's me hiding in seat 3!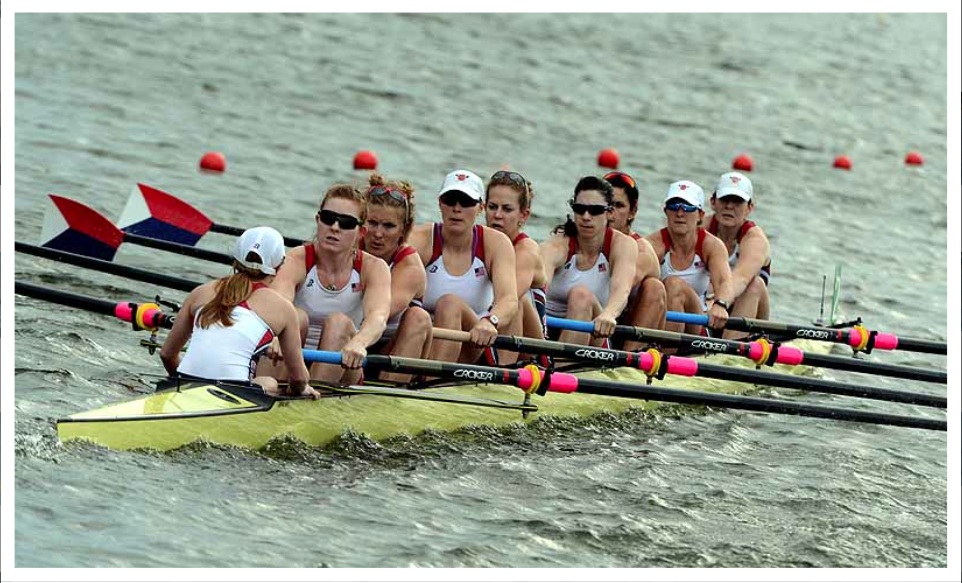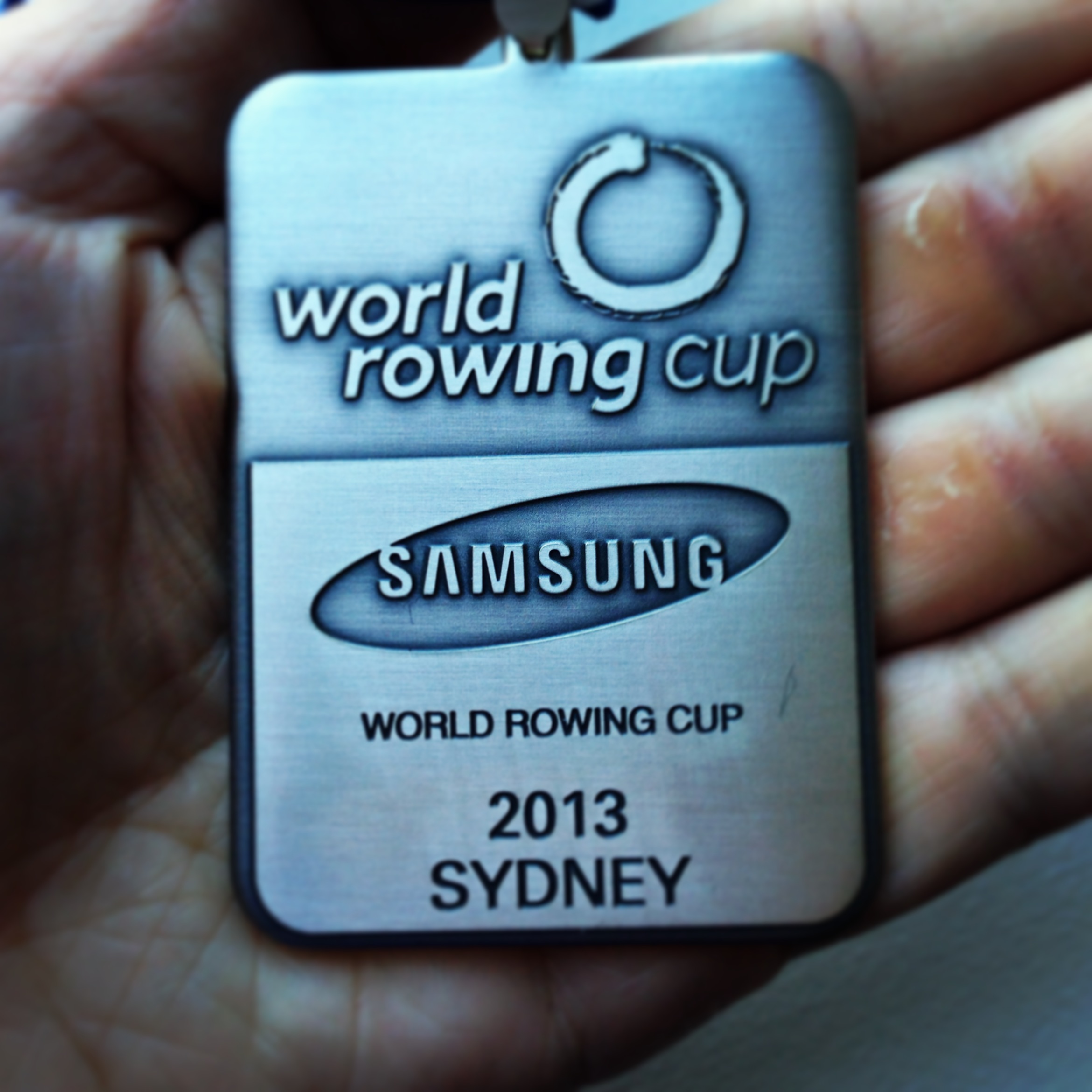 This was a great start to our cycle and racing season for 2013. I enjoyed every second of the trip and loved being a part of my first World Cup team. Now back to work, as there's lots of speed to be gained in the next few months!
Live Video here: Scroll to second page of Playlist videos and select Women's Eight