Mother's Day with a SMACK! Media Twist
This Mother's Day we are not just celebrating our own Mom's and Grandmother's, but we are also continually inspired and grateful for our incredible SMACK! Media clients who are also Moms!
Betty Designs Creator and Founder Kristin Mayer took her son Gavin up to the Wildflower Triathlon for some bonding and camping last weekend. Betty Designs is featured in Examiner.com's Mother's Day Gift Guide and a Mother's Day themed "First Look" at the Spring 13 line from Triathlon blog Aerogeeks (and in keeping with the Mother's Day theme, the author Tracy gave birth just after posting the article!)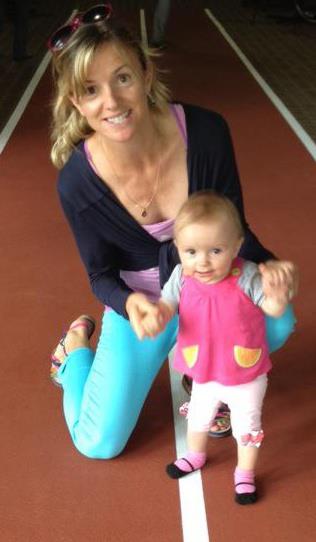 Olympian, Superwoman and Believe I Am founder Roisin McGettigan (Ro) is seen here on her element (the Track) with her daughter Hope who already runs around like a stud athlete! Believe I Am has captured the heart of the media this Mother's Day with some incredible gift guide features including the  FOX News "Mother's Day Gifts for Healthier You", Fitbie (MSN) "Gifts For an Active Mom", Retail Me Not "Mother's Day Gift Ideas" and the Mother's Day Gift Guide for Active.com and Examiner.com.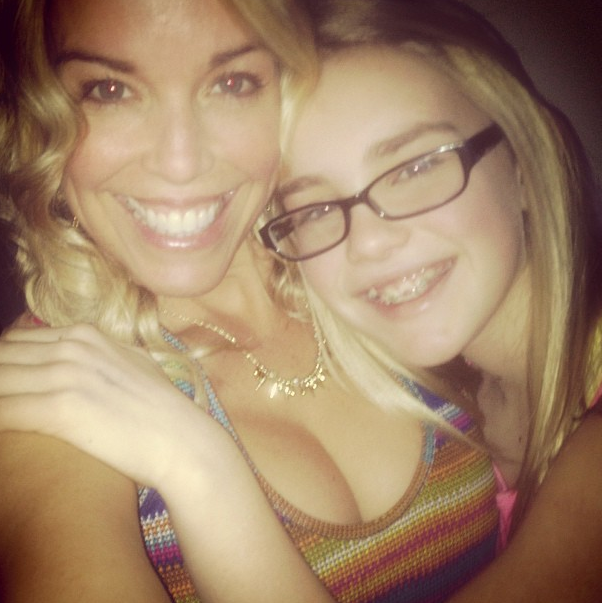 We can't get enough of Jenn Von Hagen's (Marketing Director for 110% Play Harder Compression + Ice) adorable Twitter and Instagram pictures with her daughter Chloe and son Charlie.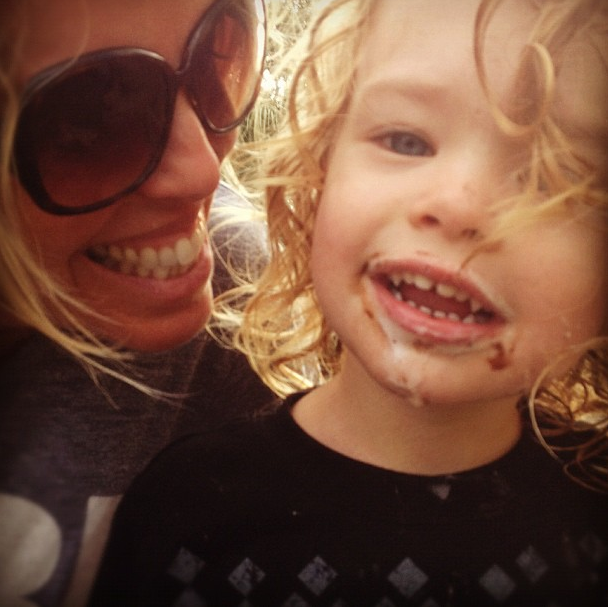 Plus we are huge fans of 110% Play Maker, future Mama and professional runner Lauren Fleshman (seen here with Eli's expert baby bump kiss!)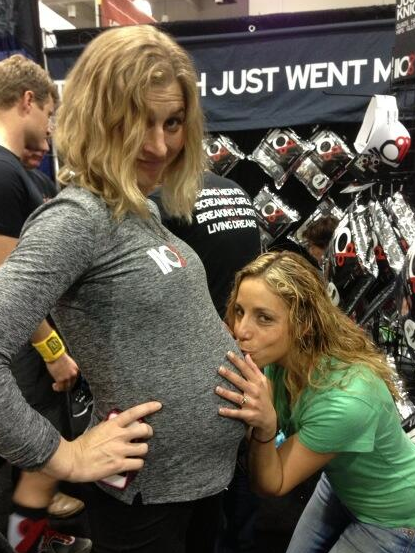 If you missed the story about Danielle Dietz-LiVolsi, founder of NuttZo, in the HuffPost article, "Mom Turns Her Nutty Idea Into a Million Dollar Business", Mother's Day is the perfect time to read the story of how adopting sons Gregory and Matthew from Ukraine inspired her to create NuttZo!
Our own Super Mom Eli Carlson spends quality time with her boys Andrew and Luke while giving an exciting line up of clients the Public Relation(ship)™ SMACK! their brand needs (the name SMACK! Media was inspired by her son Andrew and you can read the full story in Hearpreneur).
We wish all of our favorite Moms and their families the happiest and healthiest of Mother's Days!