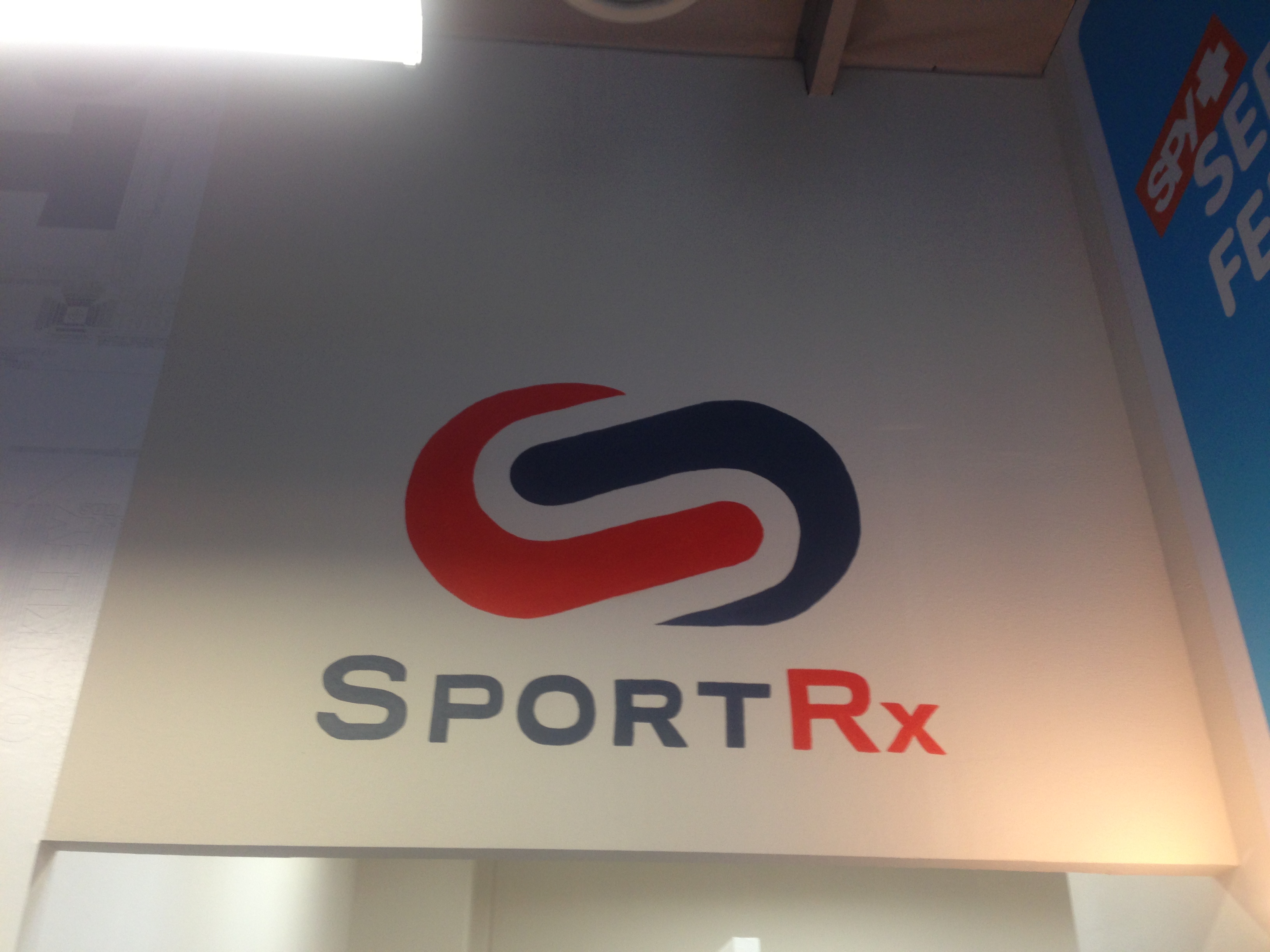 This fall, SportRx, global leaders in providing prescription sports sunglasses (they work with premium partners such as Oakley, Rudy, Nike, Smith, Spy, etc), moved to a new headquarters in the Mission Bay area of San Diego. SportRx President, Dan Bruton, described the vision for their new work space as cool, hip and welcoming which is very much in line with the visual representation of their premium sunglasses, flawless customer service and team-oriented and vibrant work chemistry that their company proudly produces.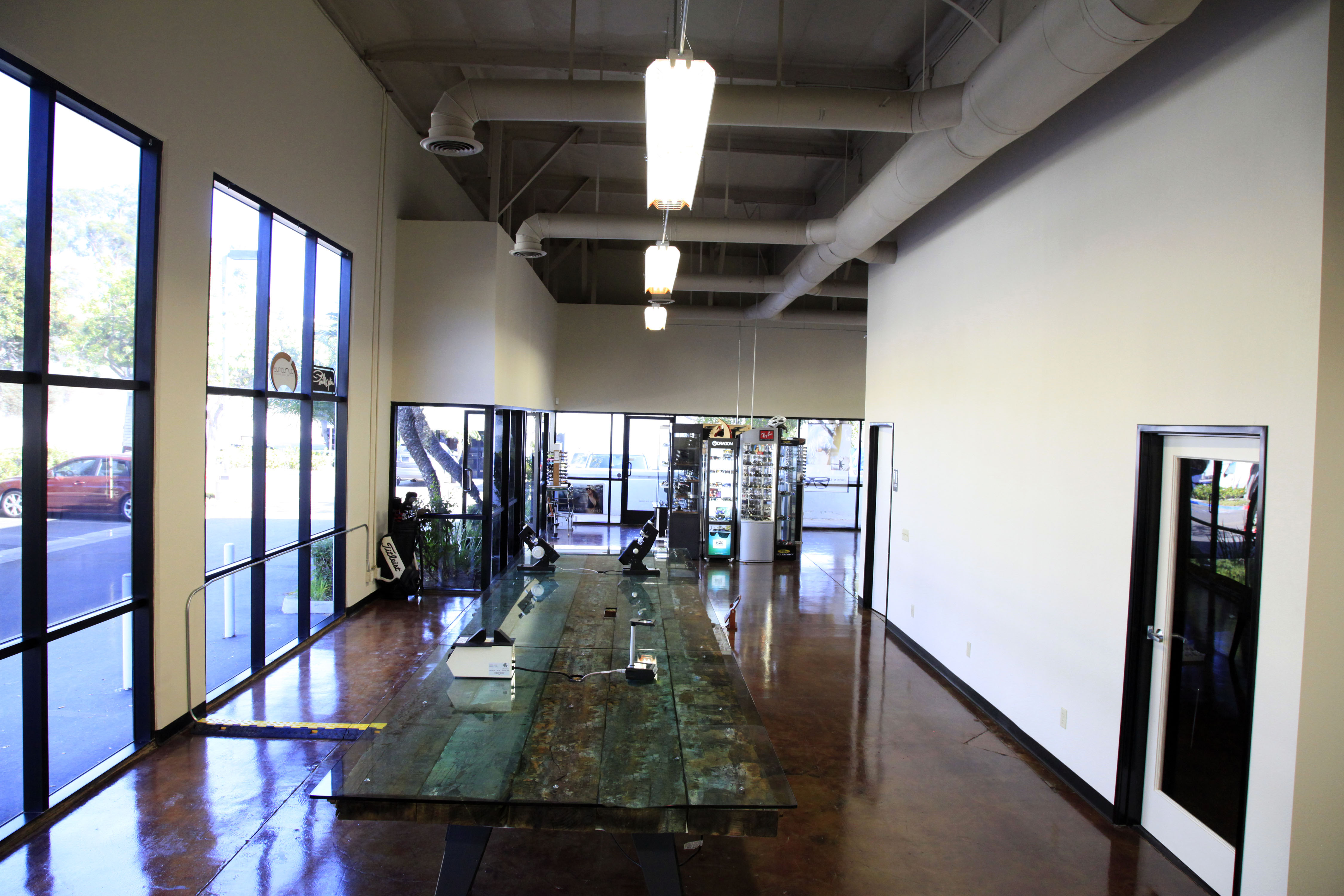 Right in line with their prescription sunglasses, the office decor is a completely custom creation. From the 2,000 pound handmade table made out of reclaimed wood from an old port ship (you can still see the barnacles!) to an abstract wall art frame composed of a rainbow of actual lens samples (put together by the SportRx team), the space is creative, cutting edge and one of the coolest places to work that we've ever seen.
We were thrilled to host a launch party to celebrate the new headquarters and enjoyed a taco stand, beer, margaritas while mingling with top industry personalities, sales reps and SportRx friends and family. The event featured a live band, shuffleboard, a vision-themed photo booth and everyone in attendance walked away with incredible SportRx pint glasses and prizes such as designer sunglasses, shirts and hats.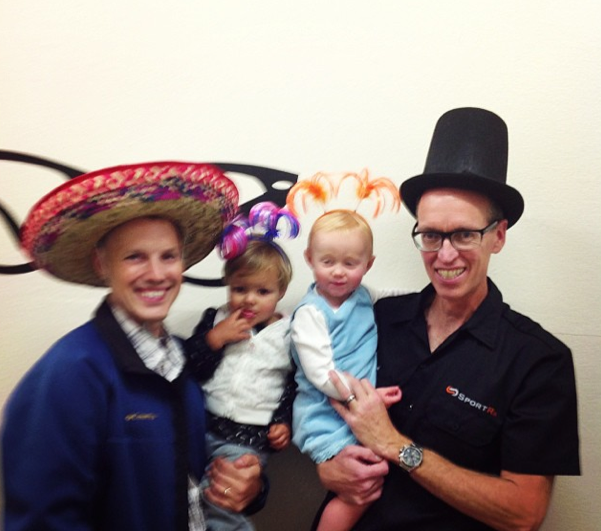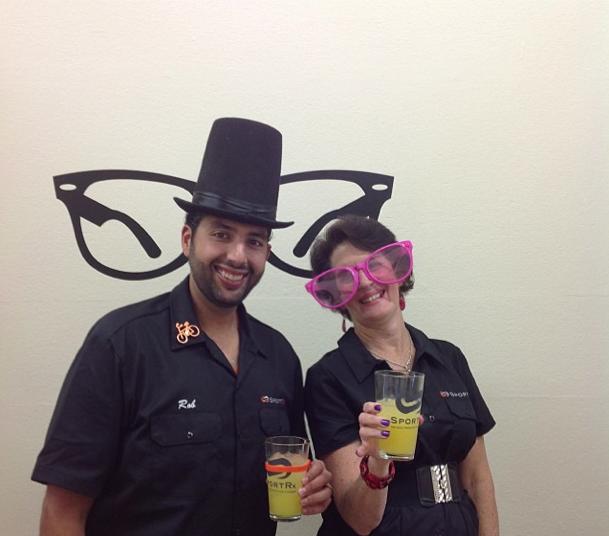 Highlights from the event included seeing our good friends Mike and Kim Rouse (pictured here with SportRx President Dan Bruton and his daughter.)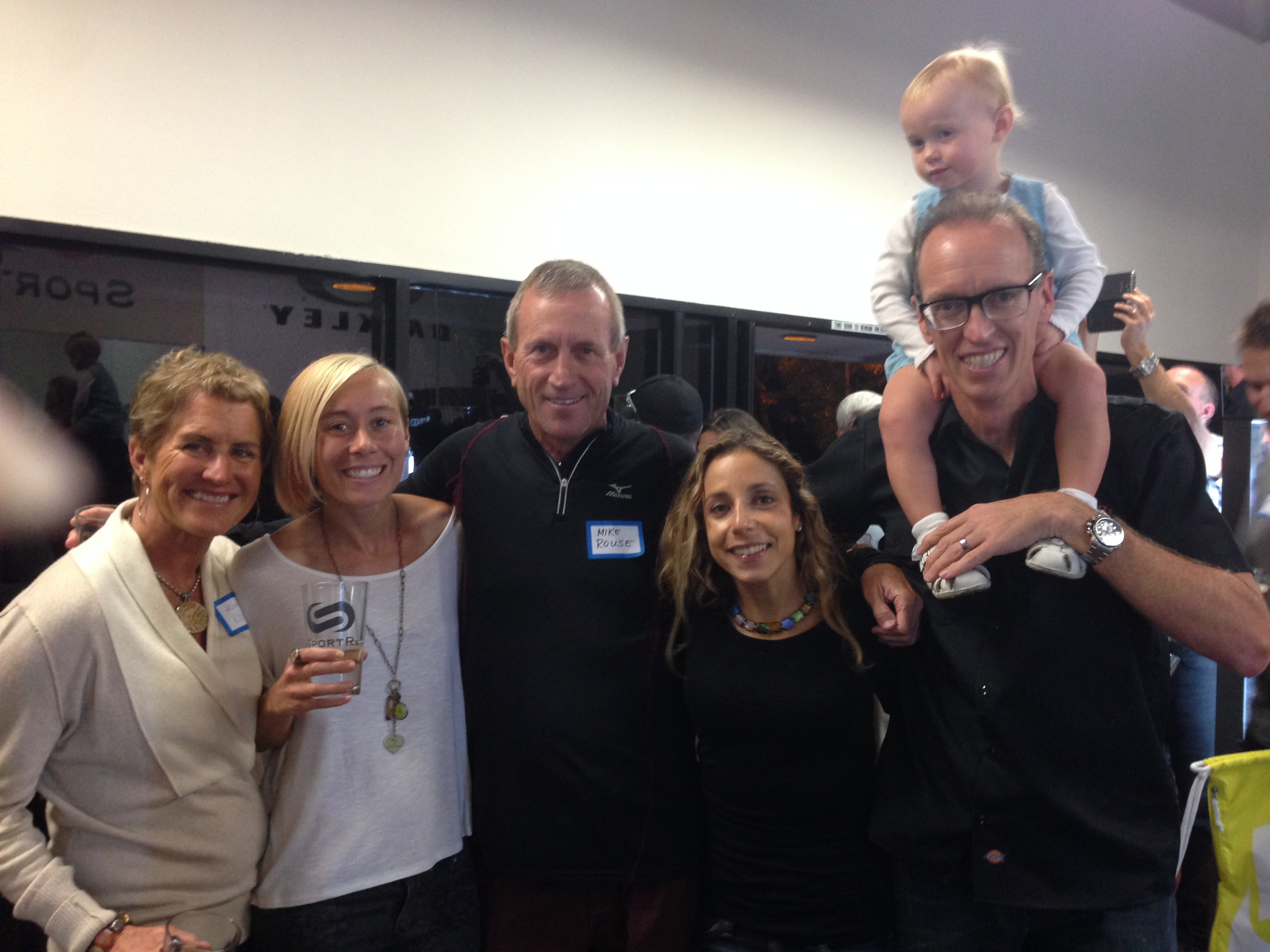 It was non-stop smiles and run chat with Paul Greer (San Diego Track Club), Toni Reavis (if you have watched a major marathon on TV he is THE VOICE of running) and his wife Toya (a stud runner and coach).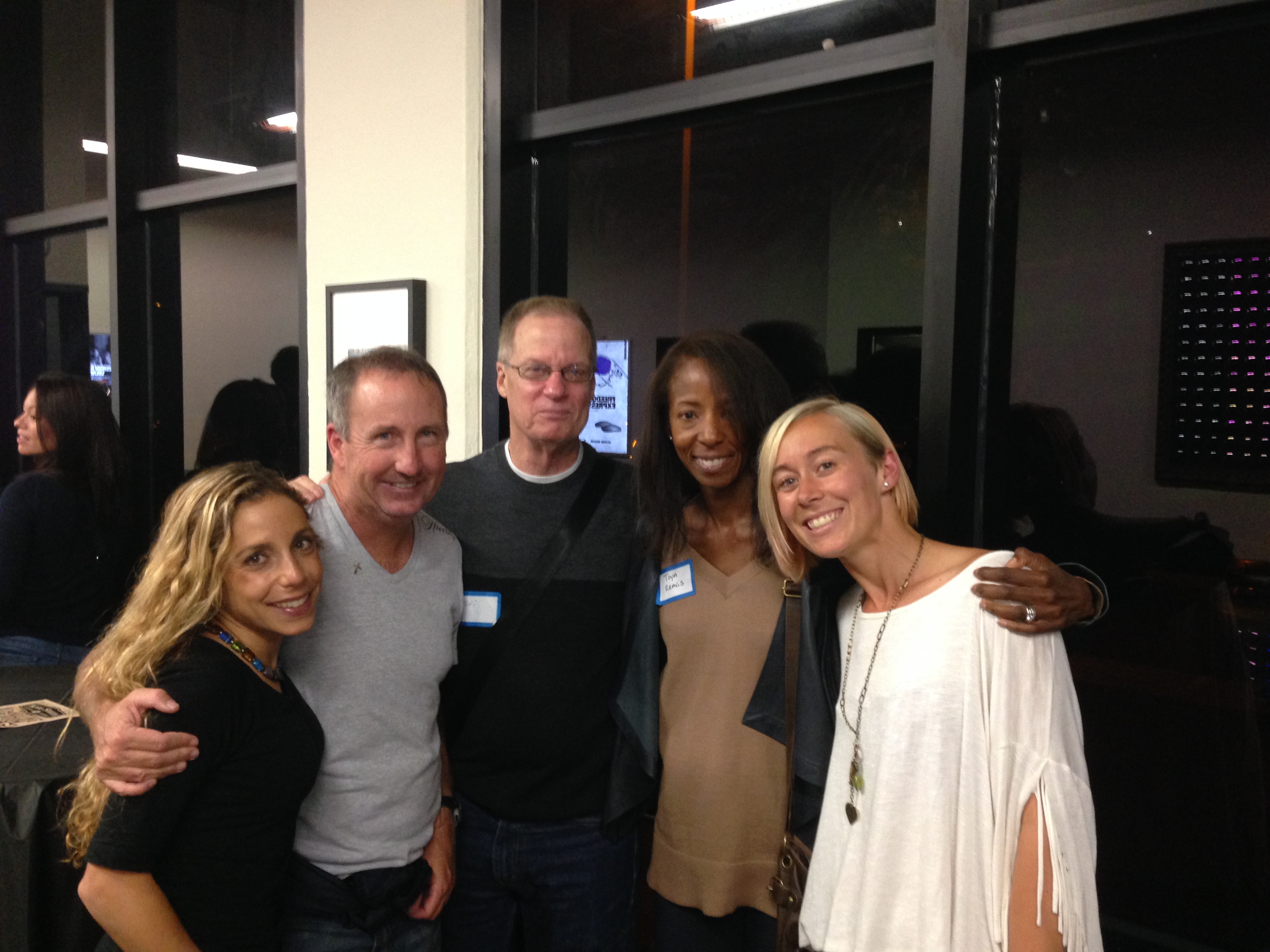 Morgan's brother Andrew Sjogren, a junior elite cyclist and Cat 2 racer, came all the way from Riverside to support improved vision choices cycling (he wears a prescription).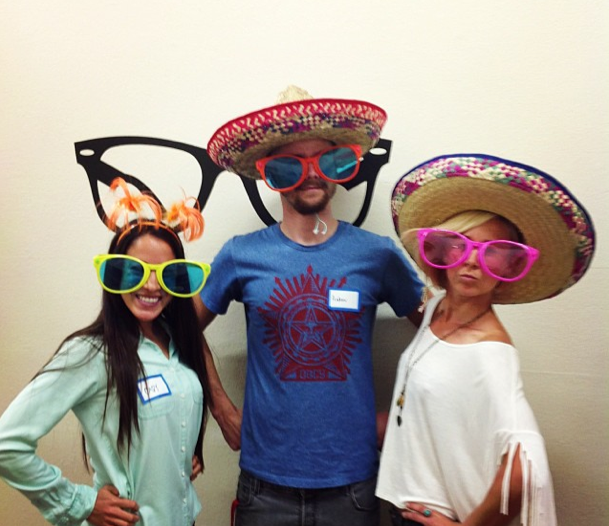 And we got to spend quality time with Caitlin Villarreal, the newest member of the SMACK! Media team (official introduction coming soon!)