Keeping Up With The SMACKANISTAS: Meet Brittany (Smith) Knudson
For the Holiday Season SMACK! Media has been gifted with an incredible new addition to the SMACKANISTAS! Meet Brittany (Smith) Knudson (@britrosesmith)–a newly married PR professional with incredible experience in the golf industry who challenges her body and mind with pilates and every workout you can imagine!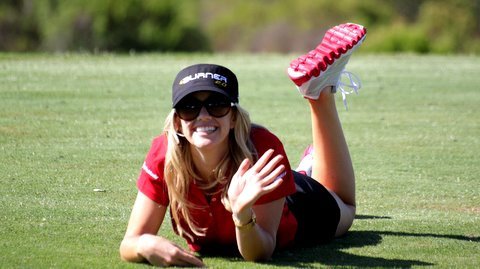 Before SMACK! Media you were….
After college I followed my passion for sport and golf and landed a marketing position at TaylorMade-adidas Golf Company.  I spent seven years working on their three brands, pitching media and loving all things PR.
How were you introduced to SMACK! Media?
A mutual friend thought that Eli and I would instantly connect, and that we did!  The three of us had a coffee date where we ended up sharing our love of PR, sports, fitness, health and nutrition along with our obsession with pilates.Since that day, we've remained connected and I'm thrilled to be part of the SMACK! Team.
How excited are you to be a SMACKANISTA?
SO EXCITED!!  Seriously, since the day I met Eli I knew this team would be a great fit, not only because of my sports PR experience and network, but also because of my love for health, fitness and SMACK!'s core values.

What does being a SMACKANISTA mean to you?
I strongly value teamwork, building relationships and being part of a family. From the few days I have spent with the group, I already feel accepted as a SMACKANISTA!  I am honored and excited to part of a strong group of smart and driven women and know that we will all grow and succeed together.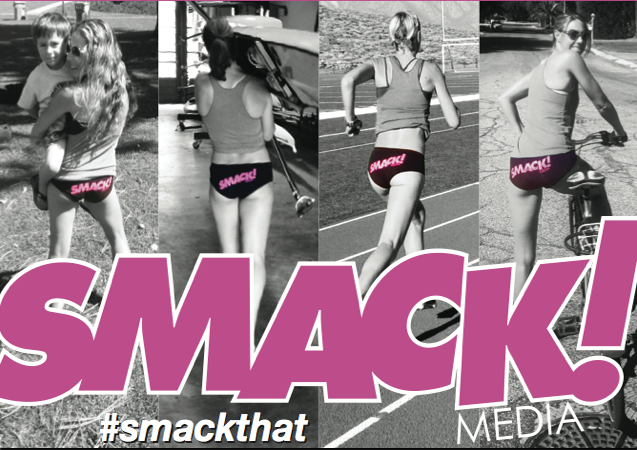 Your thoughts on working with a team of all women at SMACK! Media?
You would think that working with a group of all-women may be a little unnerving but it's the exact opposite.When you connect with a group of like-minded women with the same goals, a powerful team is created and the SMACK! women are just that – a PR powerhouse. That's not to say, we don't love working with men.  After all, my last 7 years in PR were heavily male dominated.
What is your favorite workout?
Right now I am addicted to pilates, and a specific more intense version called Core40 which Eli does a lot of too.! I also love running and completed my first two half marathons last year. I can't get enough of hot yoga and I also love lifting weights with my husband.  Ask me this question tomorrow and I may have a different answer for you!
If you could only eat one food for the rest of your life, what would it be?
Easy for me – TOMATOES.  So many reasons to love them, you can make amazing marinara sauce, pop cherry tomatoes by the dozen, put on every salad and they are packed with antioxidants, high in fiber and just so darn good for you!

Congrats on getting married! What is your favorite memory or moment from the big day?
Funny that you ask because my husband, Grant, and I were just discussing our favorite wedding moments and we both agreed that the ceremony was amazing. We are both very emotional so we put some serious thought and time into our ceremony – we wrote our own vows, had a special reading and searched day and night to find an officiant that would complement our beliefs.  Dinner and the reception weren't bad either 😉 – we had an amazing time celebrating our special day with our family and friends.
(Brittany is already a little media celeb herself! Check out her gorgeous wedding picture featured on the Martha Stewart Weddings Instagram!)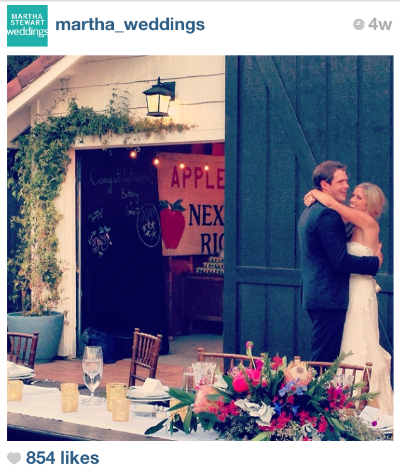 Where did you go on your honeymoon?
Thailand! We both wanted an adventure and to experience something new together and Thailand was exactly that.  I had never been to an Asian country so it was completely eye-opening for me and we loved lounging by breathtaking beaches and embracing a new culture.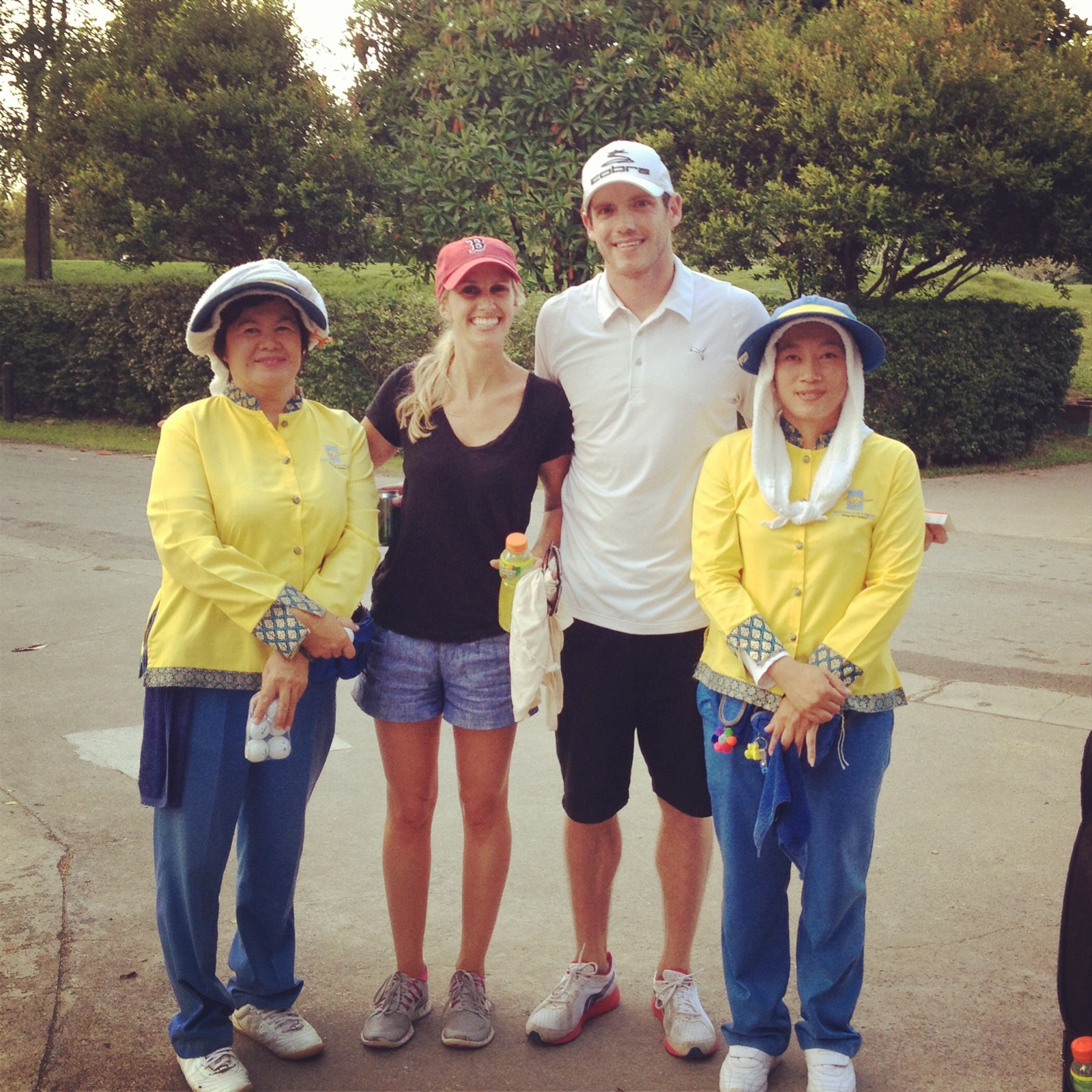 What are you looking forward to this holiday season?
This Christmas will be my first away from my parents and I am not sure who is more sad about it – me or them?  With that said, I am thrilled to be spending this year with my new family – I have amazing in-laws and two new sisters (and their husbands and one baby boy) who I love dearly.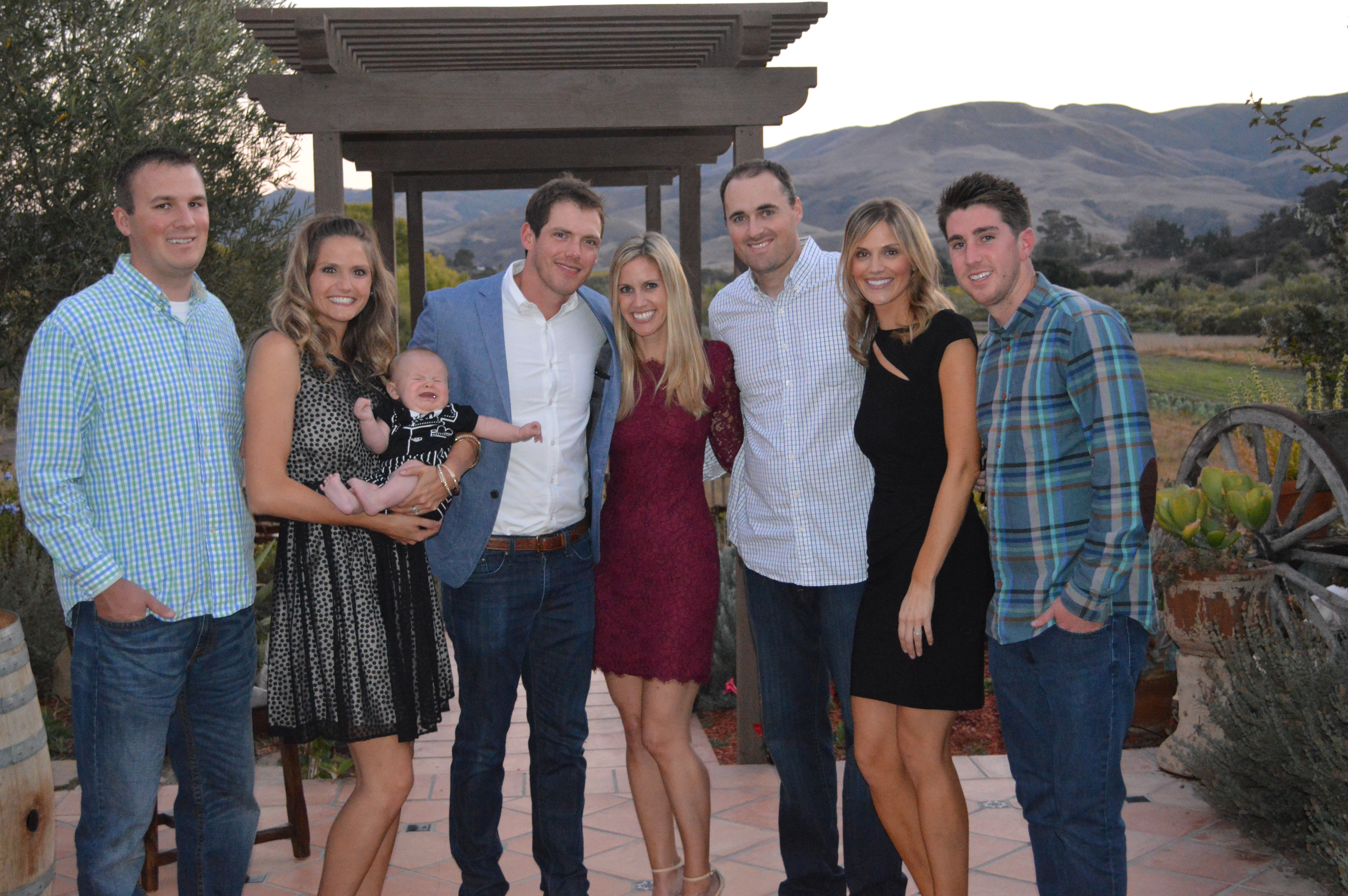 What are your favorite ways to spend your free time? 
Aside from my love for working out, my weekends are spent hiking, decorating our new house, helping out with friends' weddings and spending time with family and friends.
Brittany is traveling to San Francisco this week for a new client kick-off that you'll hear more about this week.  We can't wait and are so happy to have her on board!