Keeping Up With The SMACKANISTAS: What's New In 2014?
With six SMACKANISTAS spanning the US (CA, AZ, NJ) and working with amazing clients meanwhile juggling exciting personal lives and grueling workouts, it takes a high level of energy for us to just keep up with each other. This week, for example, was action packed! Below is a run down of what's new and what has happened already in 2014–we dare you to keep up!
New Clients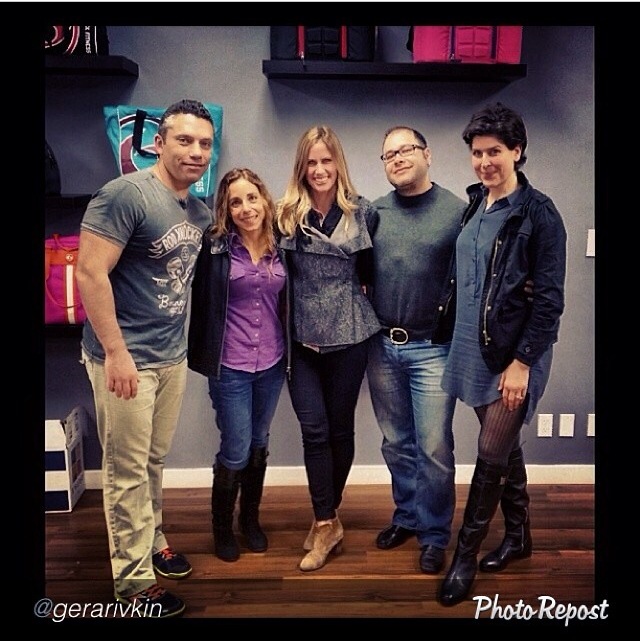 Who wants a 6 Pack?  We are thrilled to have 6-Pack Fitness Bags on board! This line of designer bags is geared towards meal planning and packing (with a built in cooling and food storage system) for elite athletes, travelers, families and fitness enthusiasts. Eli and Brittany visited the San Francisco headquarters in December to learn about the product, gear up for the launch and were inspired to work on their own 6 packs (challenge accepted below)! Brittany already took her 6-Pack filled with healthy meals and snacks on a road trip to Idaho where she did not have to make any stops at fast food places!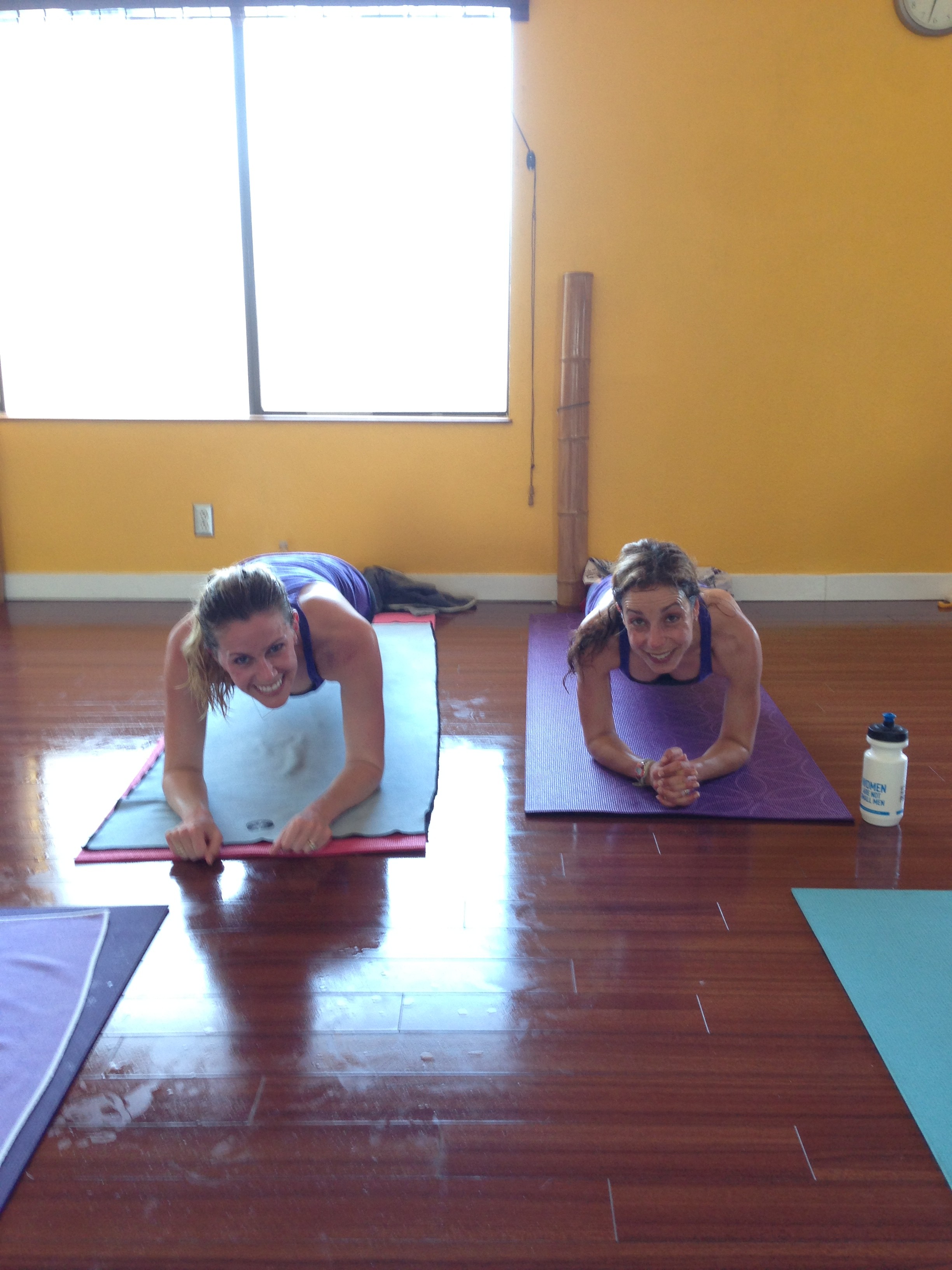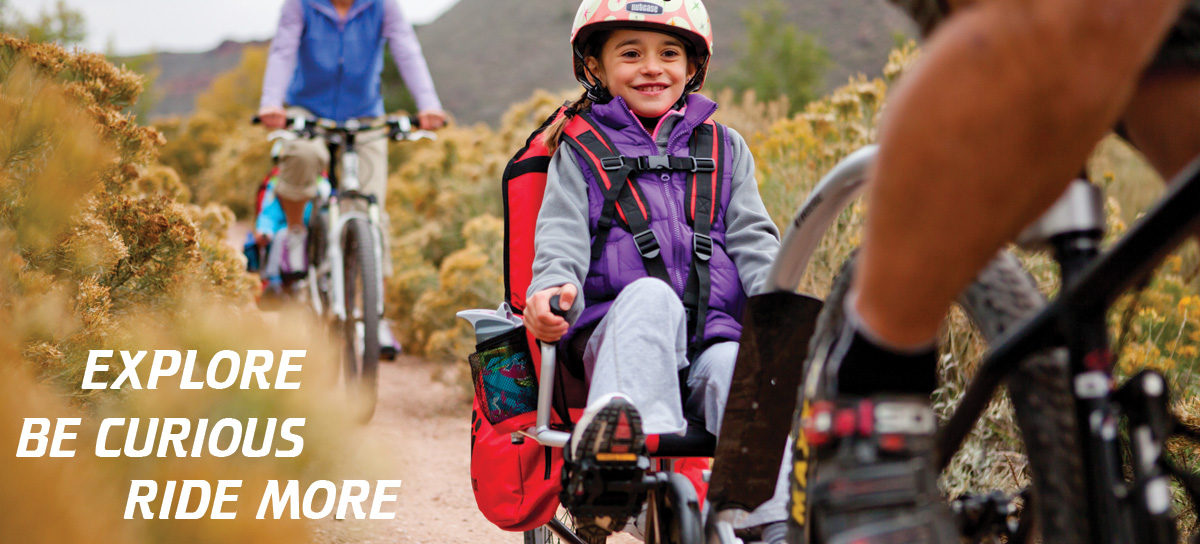 Everyone remembers their first bike ride, and Weehoo offers a line of family friendly bicycle trailers to get kids started on a fun and fit path early! We love the companies mission of encouraging families to spend more quality time together exploring the outdoors. With options suited to each age level, children will love being able to help pedal and parents appreciate the support! And even if some of us are a bit too tall to ride in the trailer we are still inspired to get out and play on our bikes like Sarah and say "Weeehooooo!"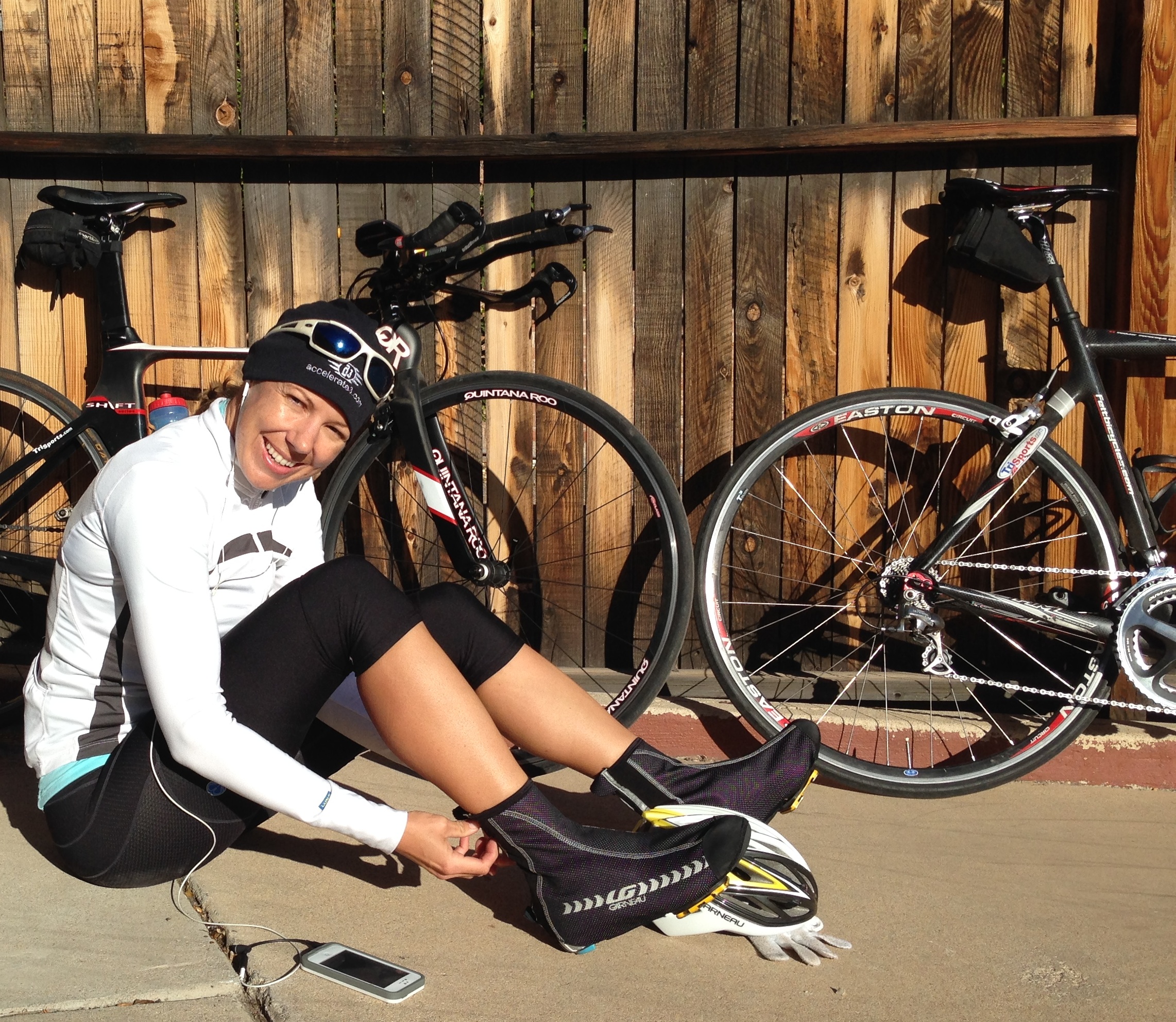 New Workouts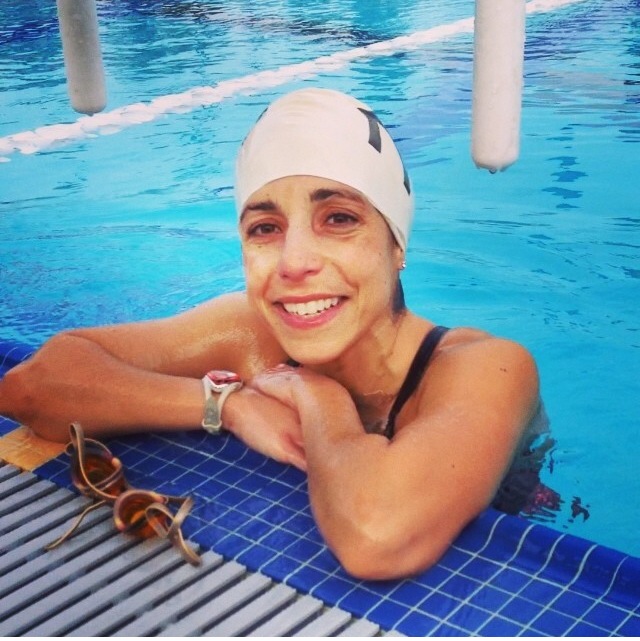 While Sara Hendershot visits southern California she is taking Eli through some Olympic style workouts, including some pool time that even kicks an Ironman Triathlete's ass! Eli is excited to get back into triathlon this year with her husband Matt at Vineman 70.3 (July) and Princeton 70.3–what a perfect way to dive back into training!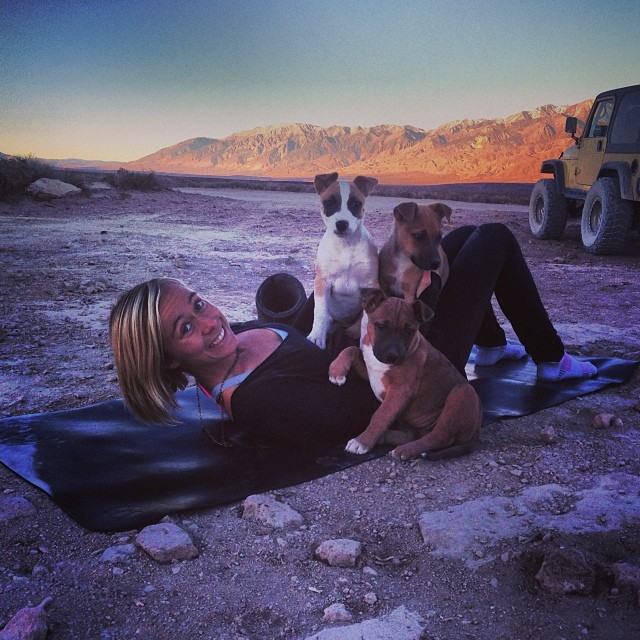 Morgan rescued four puppies on a 5 degree morning while out on a run last month. The pups are now at 10 weeks old and Morgan has found a loving home to adopt one puppy while she takes the other three on her outdoor adventures! They love hiking, swimming in hot springs, Jeeping and camping (until it gets cold). But their favorite workout is to join Morgan for yoga–especially Svasana!
SMACKANISTA Dinners
Eli, Cady and Brittany all live nearby our headquarters in Solana Beach where they're able to get together for a quick workout class, smoothie and strategy session. Sara Hendershot is enjoying a visit to sunny California this month and was able to join the ladies for dinner and drinks at the Solace Lounge this week.
We missed Sarah and Morgan, and it brought back some fun memories of the last dinner we had here with the two of them!
Client Art
We are in love with SportRx's creative use of the press we have secured for them. They frame each and every article and add it to the "Hall of Fame" at their San Diego headquarters. Doesn't the model in the middle article look familiar? (Hint: It's Morgan in the article that she wrote for Colorado Runner!)
An Appearance on BRAVO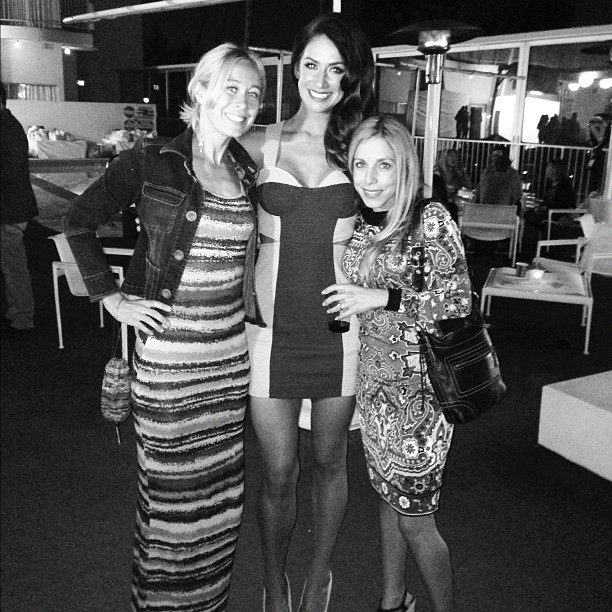 Eli and Morgan attended the Tone It Up Perfect Fit Protein Launch Party last year in LA. Bravo TV was filming at the red carpet event and we were told to keep quiet about a reality show in the works featuring our favorite workout beach babes Karena and Katrina. "Toned Up" premiered last week on Bravo and Eli got her 15 seconds of fame with a SMACK! Media shout out while hugging Karena on the red carpet (Picture from the episode below with Morgan behind her)! You can watch this light-hearted and fitness inspired show on Thursdays at 10:30 pm PST (or DVR it so you can get your beauty sleep)!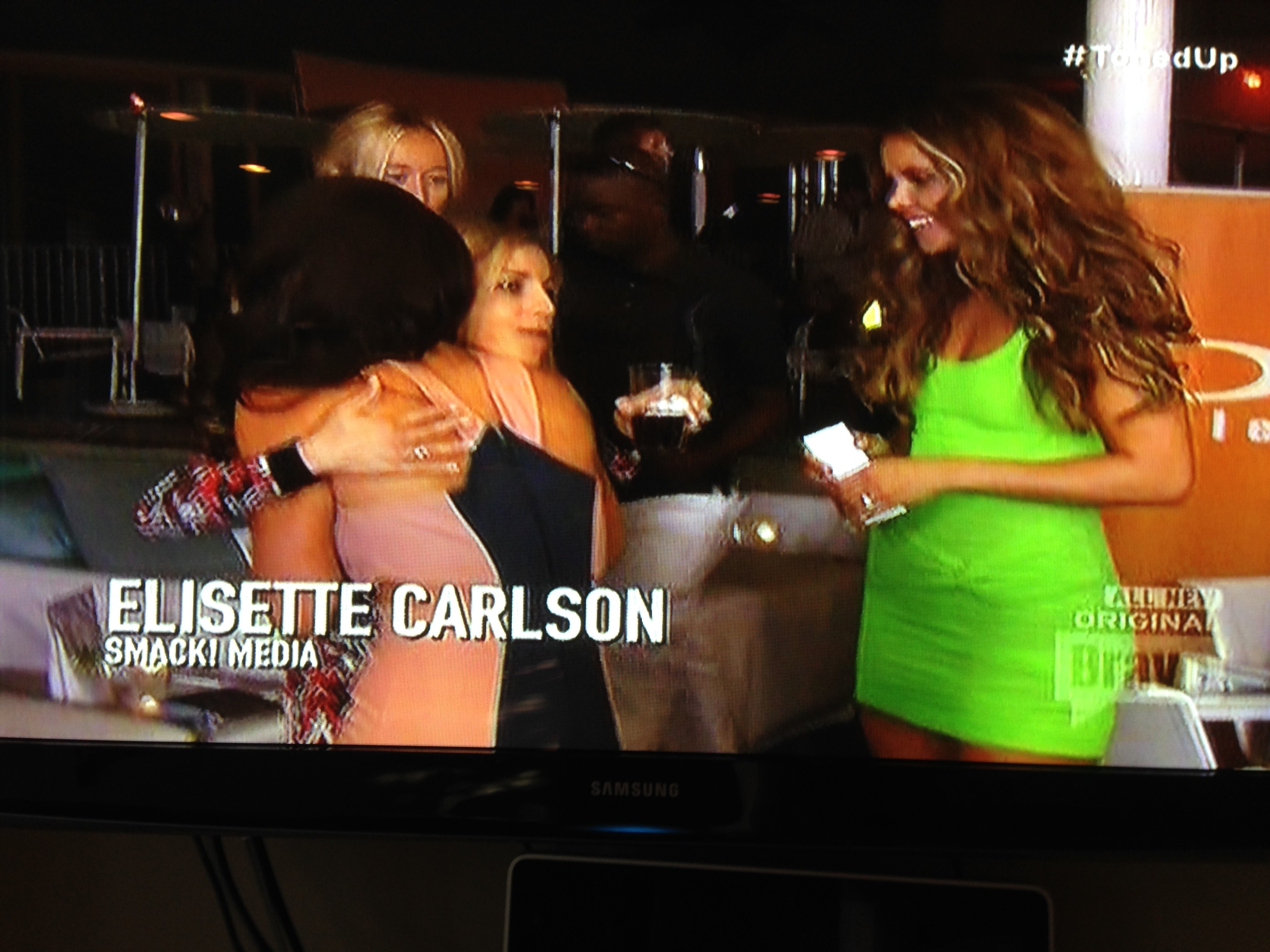 Collaboration and Team Work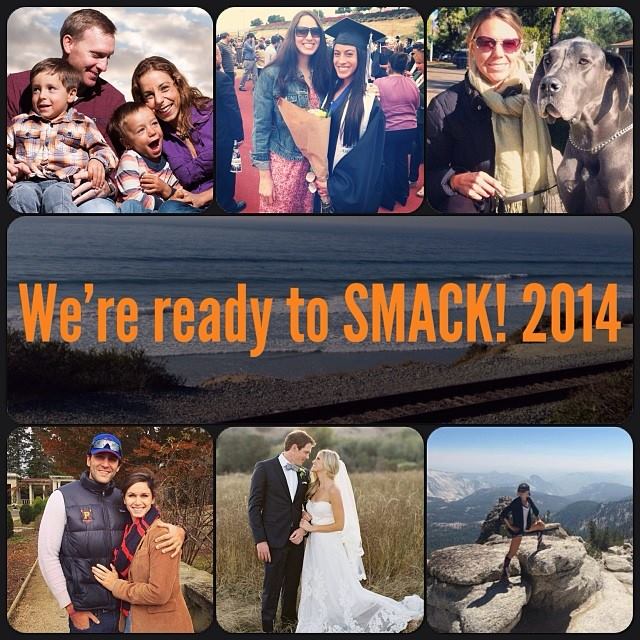 What's it really like to work with six incredibly talented, competitive and hard working women? Amazing! Really, it is! While we each strive to perform at our best everyday, we are always on the lookout to help one another as well. Whether it's Sarah giving her amazing organizational insights, Brittany giving us the inside scoop on golf, Cady's detailed editorial calendars, Morgan's personal blogger relationships, Sara's Olympic credibility and Eli's extensive industry knowledge we are all eager to share what we know and help each other on a daily basis!