Think Outside The Office: SMACK! Media's Top 10 Relation(ship) Building Tips
Spring is near, and if you're like us, you are already enjoying the extra daylight hours to spend more quality time (and workouts) outside! But what about work? Spring is the perfect time to reassess your work habits and pull yourself away from the computer. We are firm believers that the best relationships are built on true human interaction. Be personal. Be human. Be real. Face to face. Instead of sending another email or text, here are our Top 10 "old fashioned" ways to build public and personal relation(ship)s outdoors, without a computer and unplugged from your smart phone: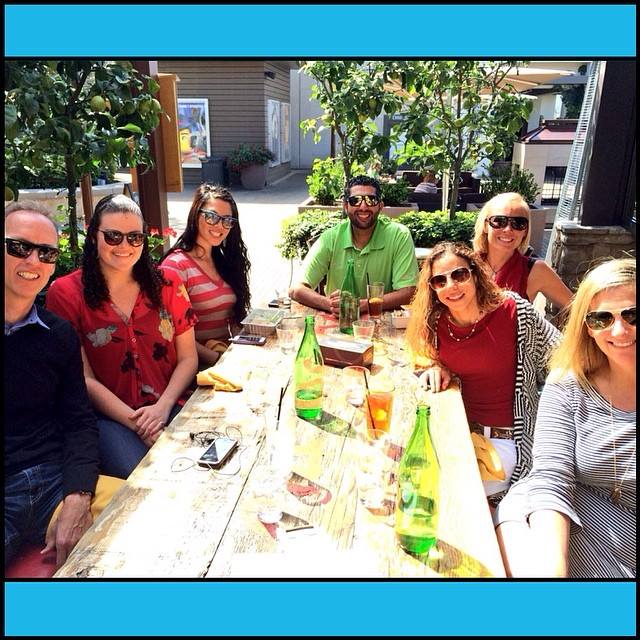 1. Meet for lunch! It may seem too simple, but you are going to eat lunch no matter what! Why not multi-task over good food, discuss objectives and share a laugh that cannot be fully expressed over e-mail! We joined SportRx for a lovely outdoor lunch meeting this week. That same afternoon, Eli then met up with Cynthia from Trigger Point and also got to introduce Trigger Point to Stacie Clark, the winner of the Women's Health, 'Next Fitness Star'.  If you don't know this woman, you should check her out because she was amazing in person!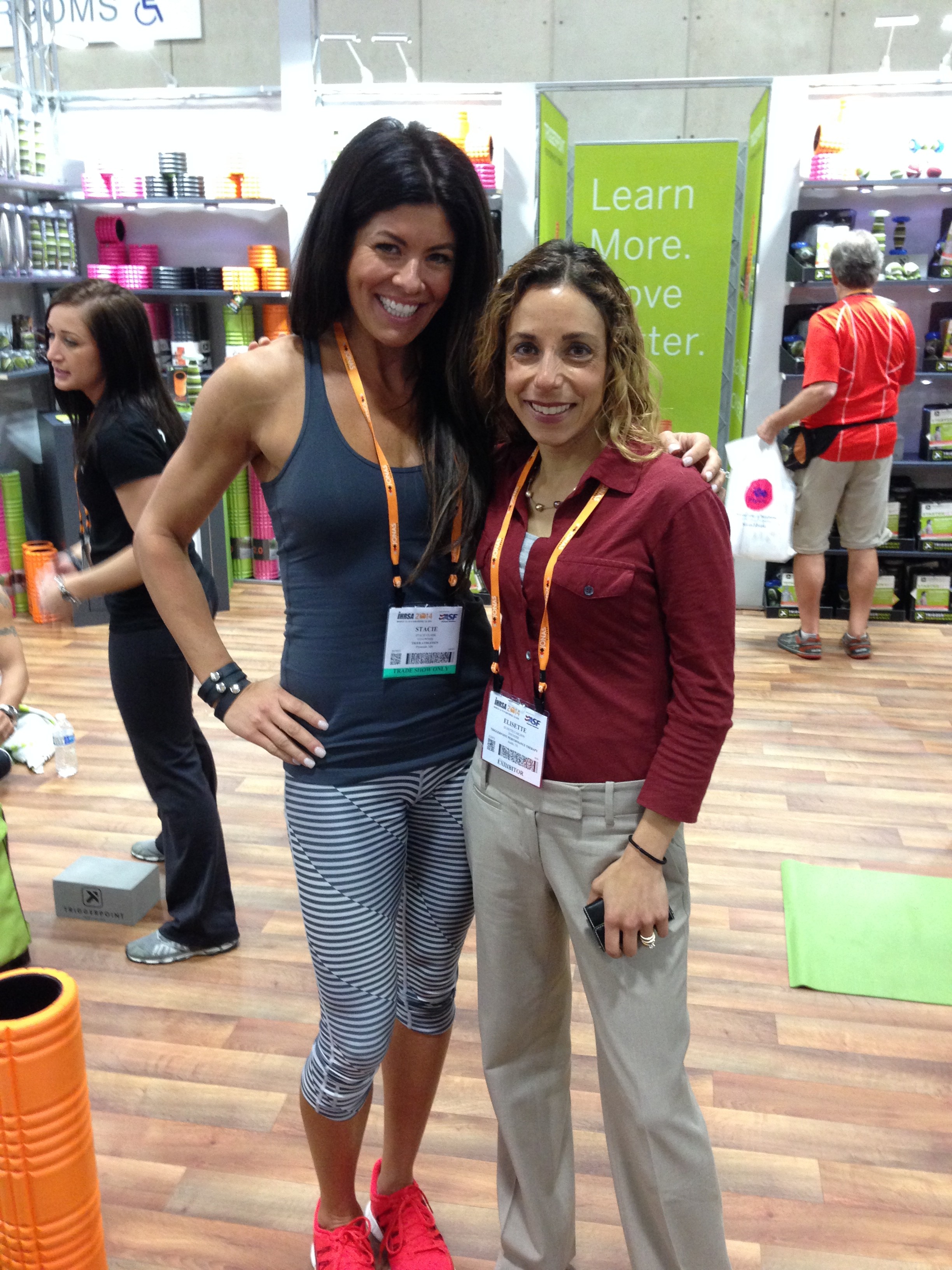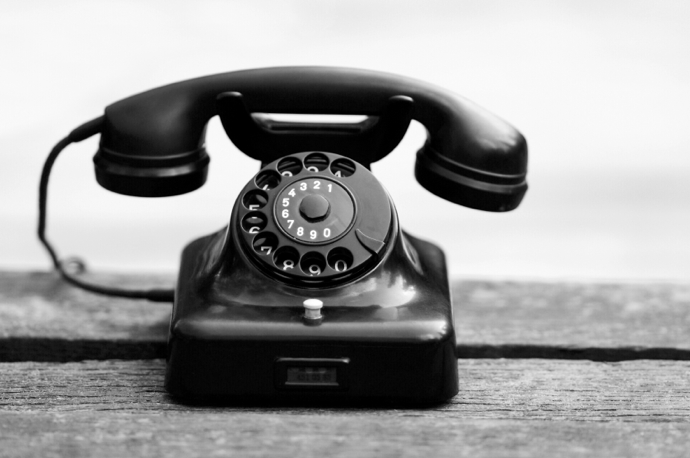 2. Pick up the phone. Okay we said no smart phone, but when was the last time you actually dialed someone's phone number and heard their voice? A call instills a much better personal connection, understanding of the situation and convey the information of 5 e-mails in 2 minutes!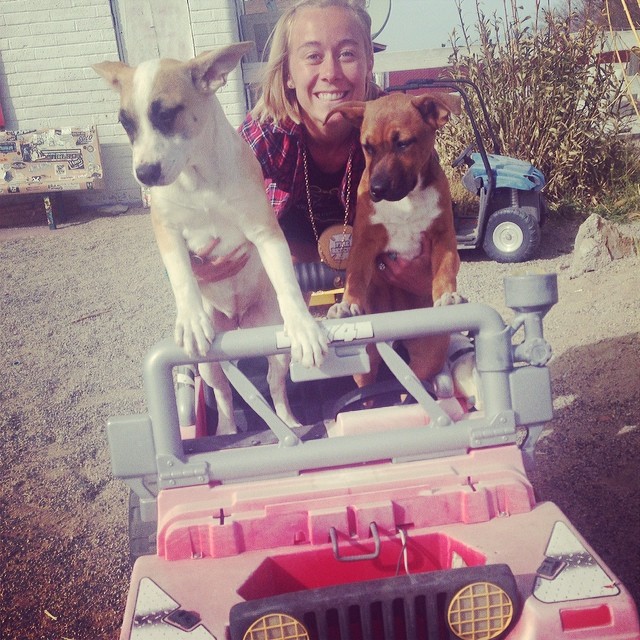 3. Take a road trip. Yes, we are serious! Hitting the road and getting out of your usual routine is refreshing, fun and allows you to reconnect with a new or different circle of people. Morgan trekked down to San Diego with her husband and puppies this week and in the span of a few days has connected with, and even run into (literally), clients, media contacts, SMACKANISTAS and so many friendly faces in the running community. Traveling to a new area? Do some research and see who you might be able to meet up with for coffee or even a quick workout to plant the seeds for a new friendship or connection!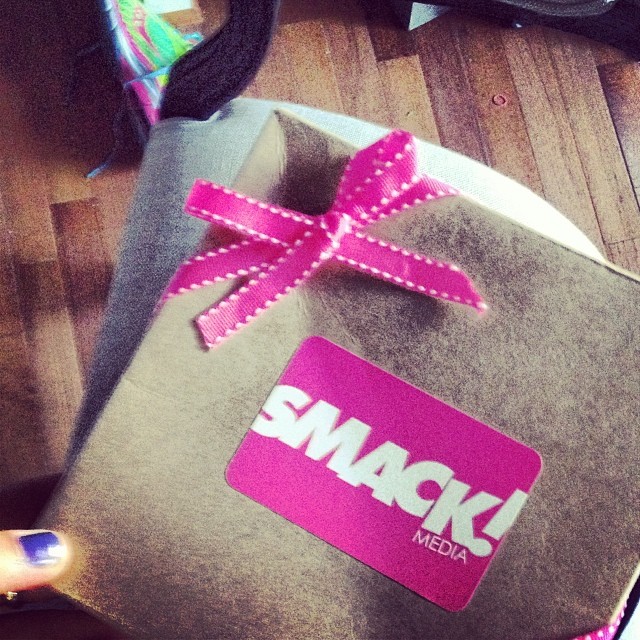 4. Hand written notes. Perhaps letter writing is a dying art, but we are determined to keep it alive. Everyone loves receiving mail and taking the time to send something thoughtful and written by hand, or even a small gift, will put a smile on anyone's face and show them that you care.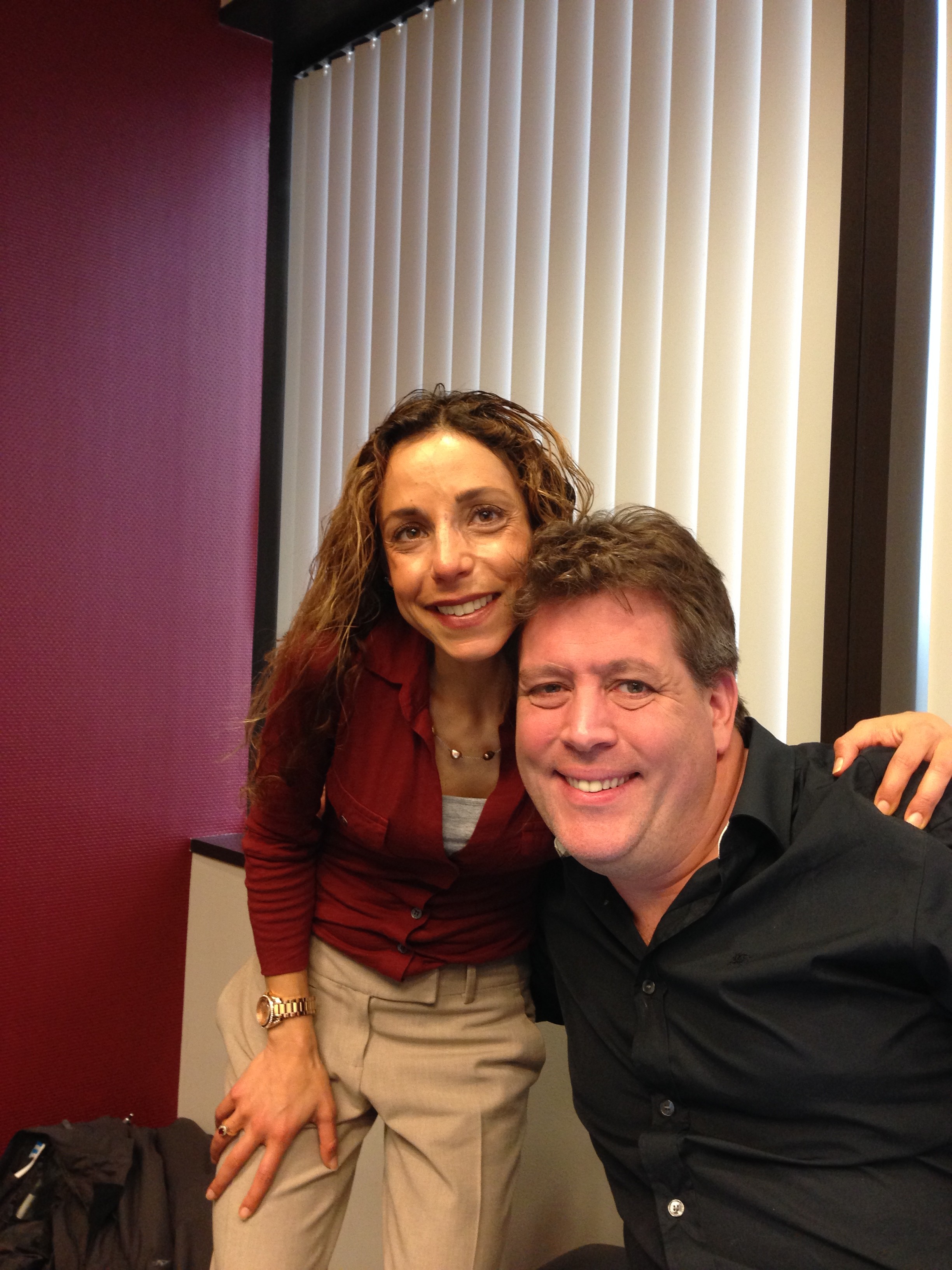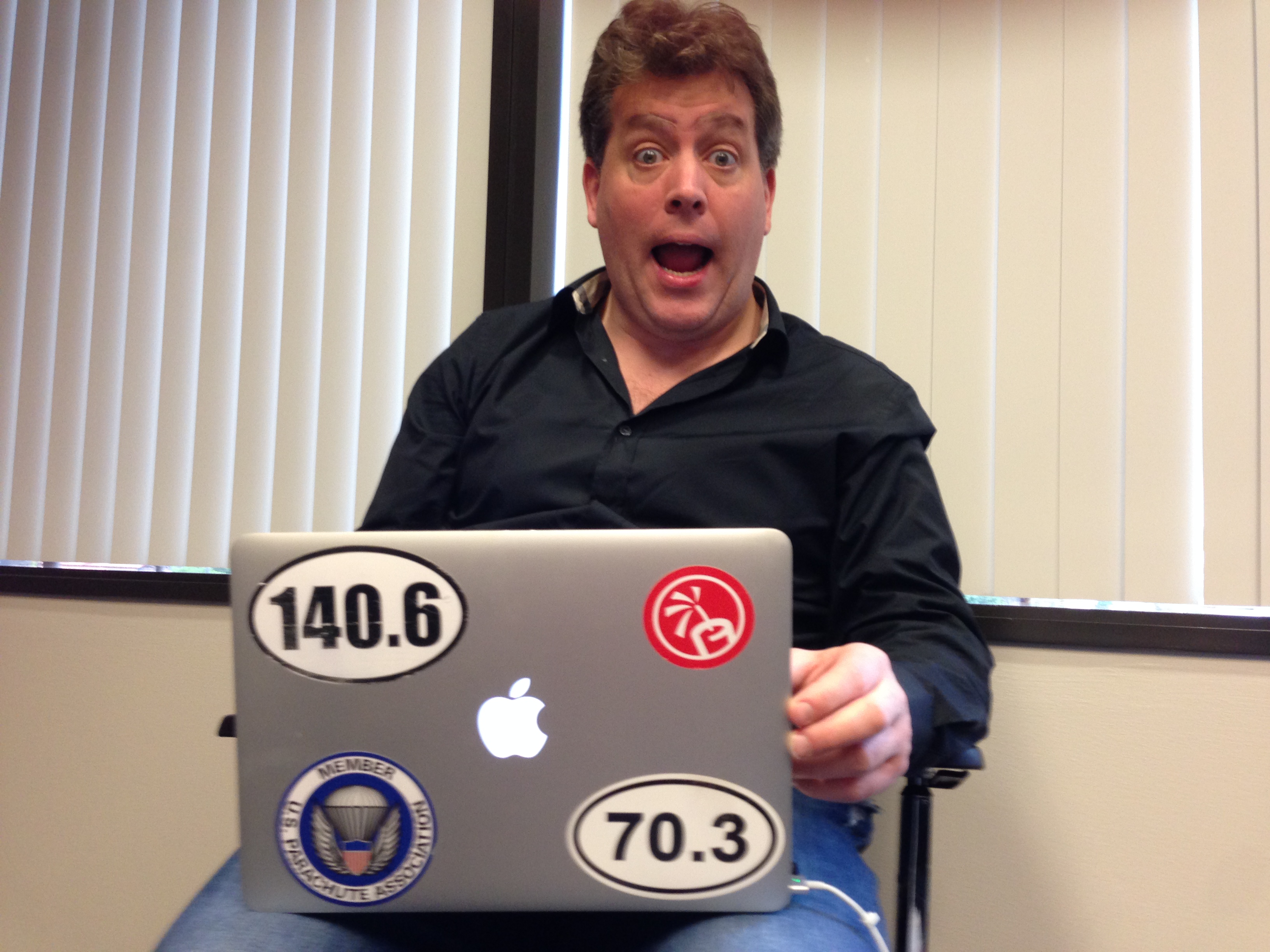 5. Attend a workshop. Put yourself in an environment where you can learn and interact with other individuals outside of your usual routine. Eli attended a Mastermind Event with Peter Shankman, Founder of HARO, author, speaker and world renown marketing/pr and business consultant, where he shared  some of his top business and relationship-building advice. Our favorite quote from Peter was, "PR is turning into 'personal recommendation.'  Trust is where it begins.  New Era = focus on great experiences both personally and professionally. Do special things for people, clients and customers." We couldn't agree more! (And we also love his Ironman stickers on his Mac!)
6. Make a change! Occasionally you need more than a road trip to achieve your objectives and goals. Our Olympian Sara Hendershot is making a bold move from her headquarters in Princeton New Jersey and will be basing herself in Newport Beach, CA to tackle a new training method, fresh scenery and grow new relationships. Breaking your routine, moving and travel all force you to be flexible, creative and look at the world in new ways, all of which can take your performance to new levels!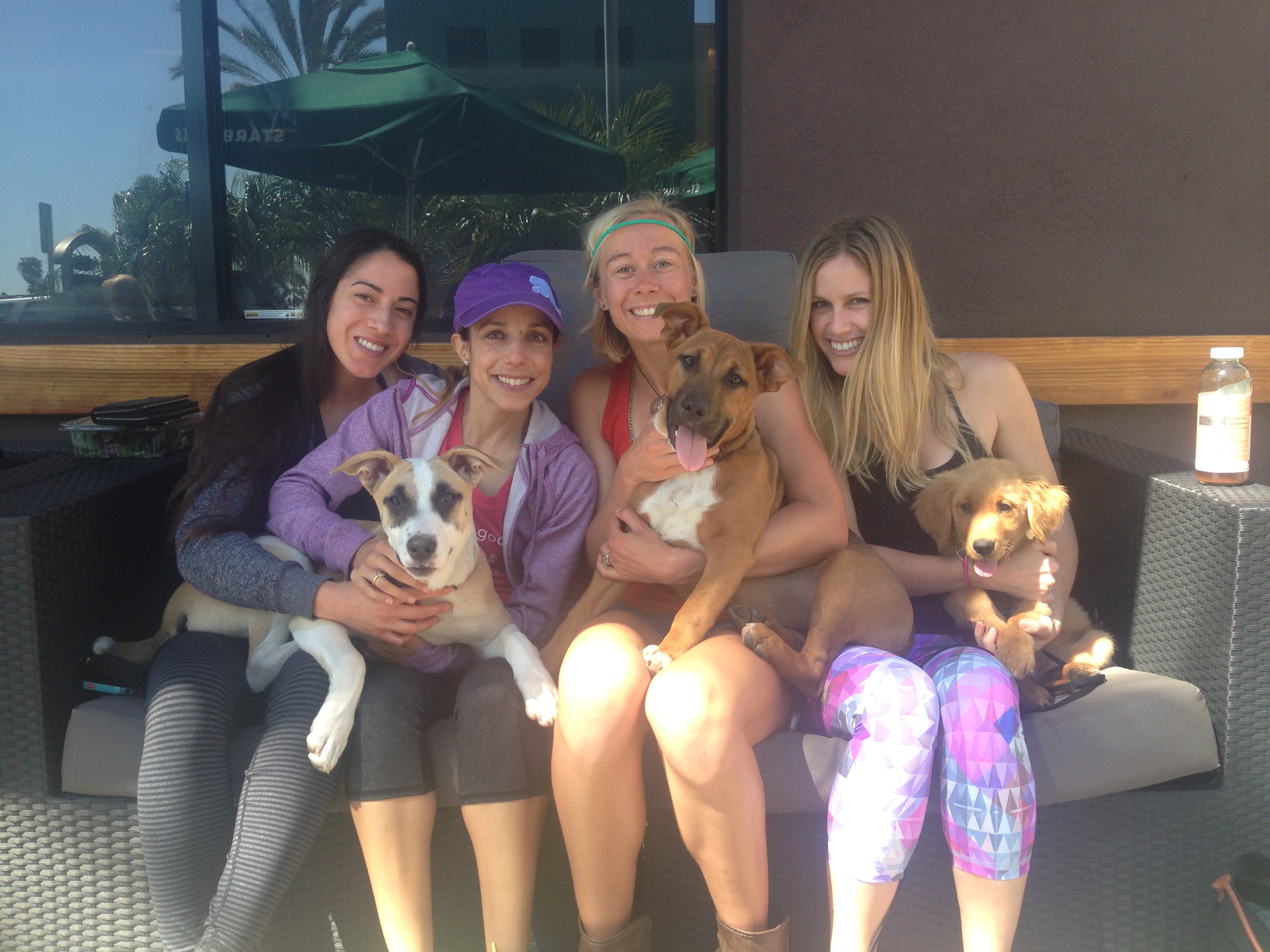 7. Share ideas. Whether you work in a cubicle or from home, focusing only on your own to-do list can eventually become monotonous and stale. The SMACKANISTAS get on the phone a couple of times per month to discuss what's new in each other's lives, share ideas and brainstorm to help each other out with current projects. One spark can light an entire forest on fire and one idea can completely overhaul the way an entire team works or looks at something. This week we are relishing the ability to talk SMACK! and brainstorm in person!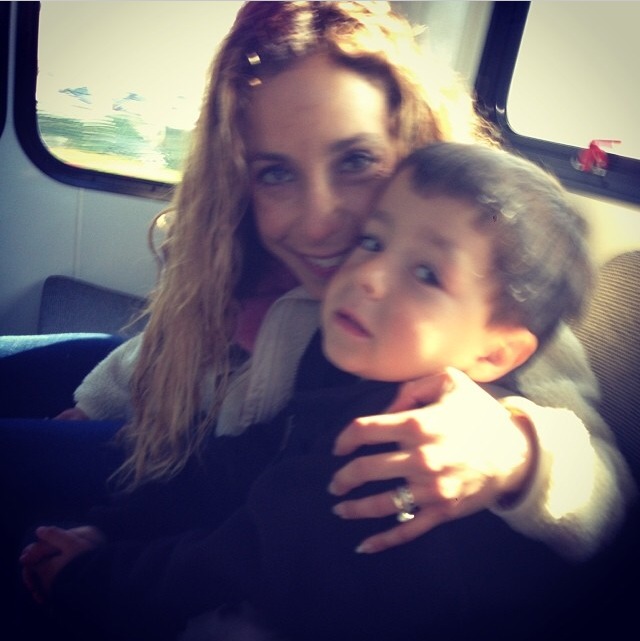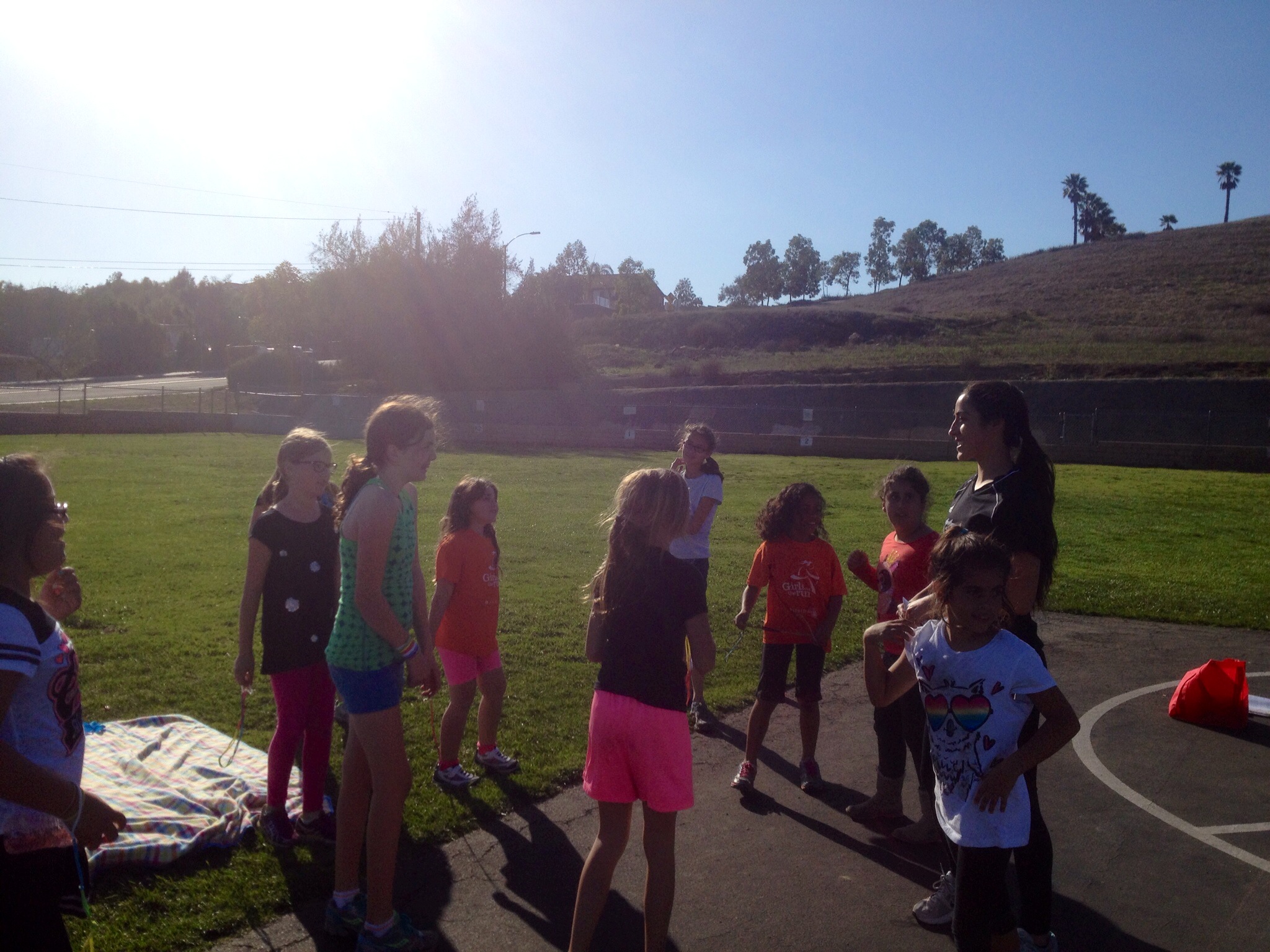 8. Spend time with someone younger than you. Wisdom does not only come with age. Children can remind us to live in the moment, have fun and brush stress off of our shoulders. Whether it is spending time with your children like Eli or coaching youth athletes like Cady for Girls On The Run, being around youth is inspiring and breathes life and passion into even the simplest of tasks! (And yes, puppies work this same kind of magic!)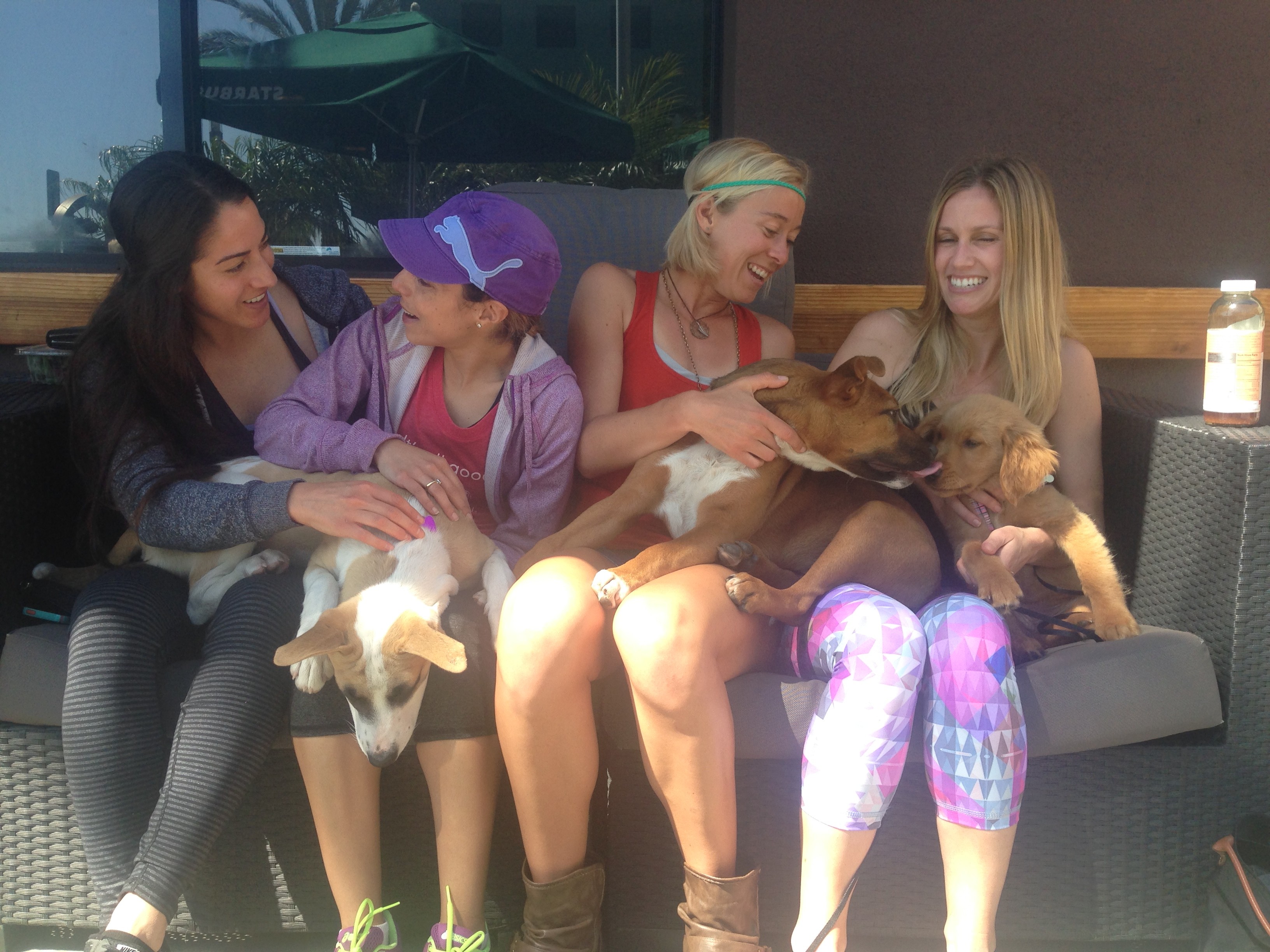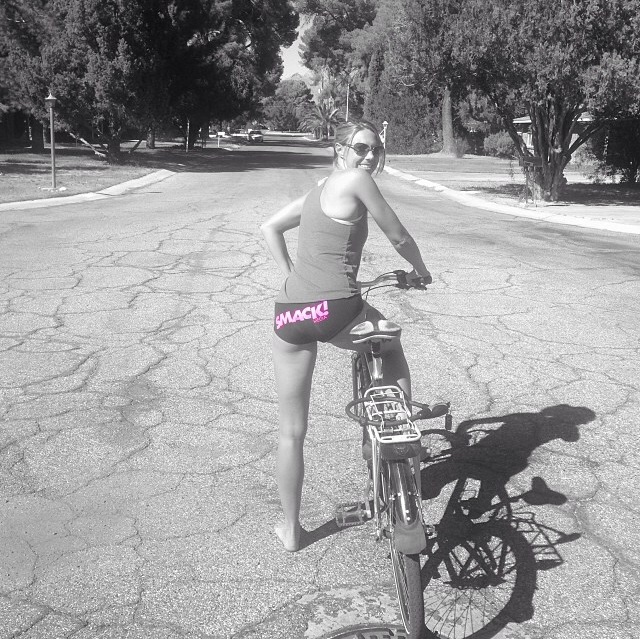 9. Move! Exercise is a great way to get the wheels in your brain churning out ideas. Sarah suggests a good bike ride, "They really get my creative juices flowing and I do my best brainstorming on rides." We unanimously agree and whether it's a cycling, running, rowing, taking a yoga class, lifting weights or going for a walk, your mind and body will thank you!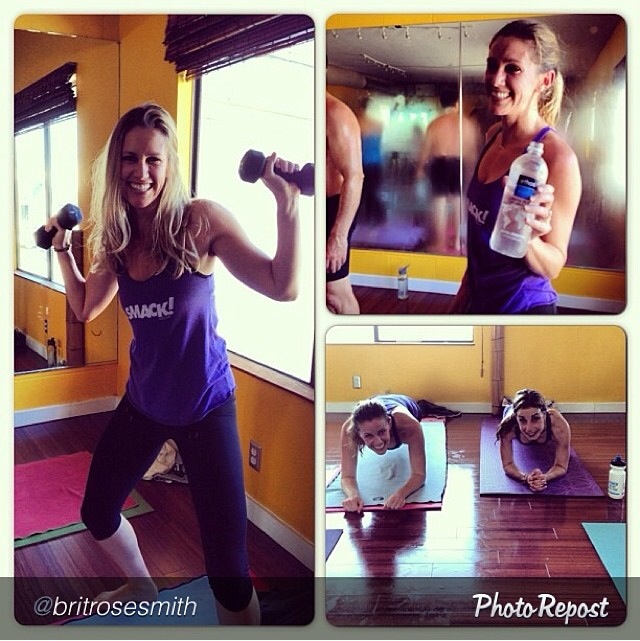 10. Make it a habit. Penciling in a regular lunch date, yoga session or skype call with a co-worker or friend will nurture your relationship and help it to continue to grow and flourish. Eli and Brittany meet once a week for a HIIT class (an intense high intensity interval class performed in a hot yoga room) which holds both of them accountable for a tough workout while also catching up together and having fun! Brittany explains, "pushing each other through a vigorous workout and being thankful that we able to get through a tough hour class each Friday has enhanced our personal and working relationship. We know what pushes each other and how hard we both work to reach our goals!  It grows companionship along with a little healthy competition!"