Keeping Up With The SMACKANISTAS: California Dreaming With Sara Hendershot
At SMACK! Media, we thrive on getting the best out of ourselves and for our clients on a daily basis. We caught up with SMACKANISTA and 2012 Olympian Sara Hendershot who made a big move this summer (from New Jersey to California) to take her performance to the next level. The result: Sara is experiencing gains in all areas of her life: workouts, mindset, nutrition, fun (balance is key!) and her always high quality work at SMACK!
You are living in Newport Beach, CA (Orange County)  which is what much of the world pictures as the quintessential American Summer. What has that been like for you?
This is the longest amount of time I've ever spent out on the west coast, and this has been my first California Summer. I am loving every moment of it!  It's hard not to tease my family on the east coast when I have such perfect weather every day.  My rowing training partner, Taylor Ritzel (also a 2012 Olympian and Gold Medalist), and I came out to California to work with two different coaches in an attempt to get ourselves injury free and healthy. Taylor had a broken rib and I had a stress reaction in my left Ischial Tuberosity and a tear in my Hamstring at the insertion point. We have been thriving since we arrived and are making big improvements in our training and rowing.  It's been a lot of fun to try something different and work together to build a new partnership!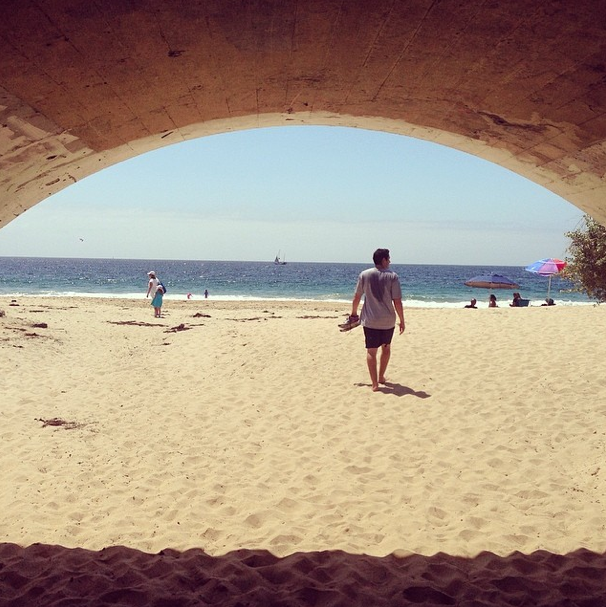 While we know you are busy training, what fun things do you look forward to this summer?
Last weekend I got to attend two of my good friend's wedding in Laguna Beach. It was beautiful and I was able to visit with of my friends from back east, and that's something I had been looking forward to for weeks.  What a blast!  Now that we've past that weekend, I'm looking forward to the 4th of July which is the next weekend my fiancé (Michael) will be out to visit. Apparently Newport Beach is quite the scene that weekend, so I'm looking forward to exploring.
Speaking of training, give us an update. Where are you at in your training cycle (leading up to races, tapering, etc.)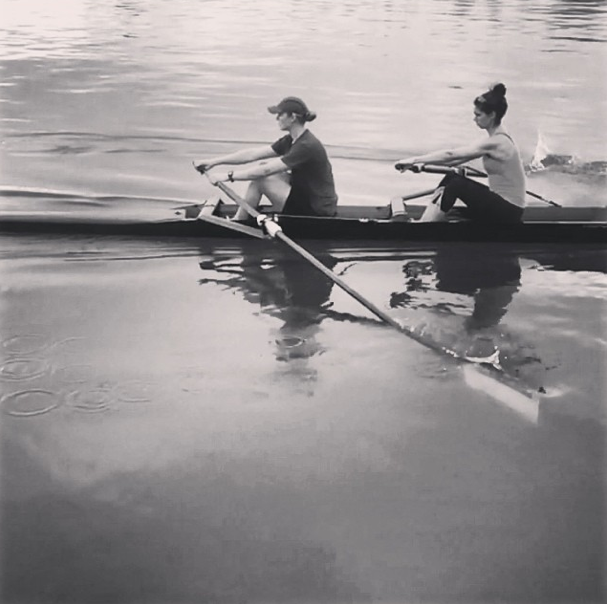 We are training hard and pushing ourselves everyday.  Taylor and I are still working on gaining fitness and speed on the water, which includes a lot of race preparation and race-like type pieces. We're supplementing this water work with tough gym workouts, including CrossFit WODs and heavy lifting (watch Sara in action as she nails a deadlift PR here).
When and where is your next race?
Taylor and I will be racing together at the beginning of August. We're not sure which race we will be competing in just yet, as we have to wait to learn the finalized selection procedure for this summer's World Championship team.
Your fiancé Michael recently came to visit. How did you spend your time together? And can you say, "Hot couple of the year!"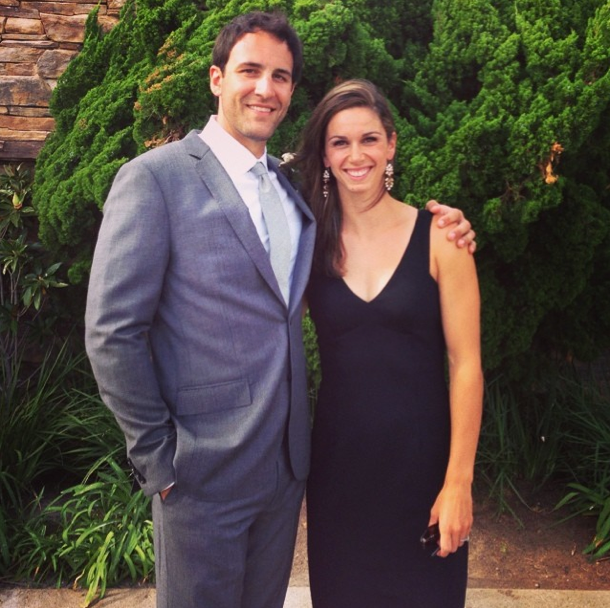 Mike was the Best Man at our friends' wedding so we got to be involved in many aspects of their wedding weekend.  We spent some great one-on-one with the Bride and Groom last Thursday, the rehearsal dinner was Friday, and the big day was Saturday evening.  It was so fun to see two of our closest friends get married, because it got us even more excited for our own big day!
At SMACK!, We are all inspired and fascinated with your attention to diet and details. Describe a typical day of meals and what is inside your fridge.

I've been eating a diet that I realized is technically classified as "Primal." It's not quite Paleo because I eat dairy, and we focus on high fat, which Paleo doesn't really do.
1st breakfast: bulletproof coffee
2nd breakfast (it's the best meal of the day, so you might as well have two!): 3 slices of bacon, 2 eggs, yellow squash, mushrooms, kale, and an avocado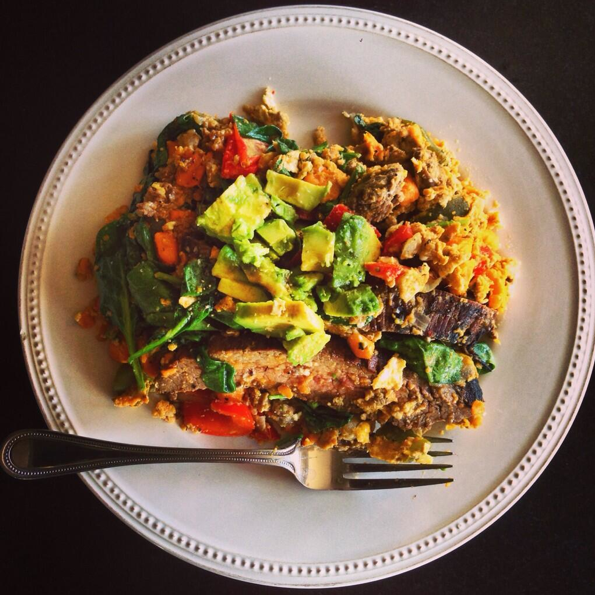 Snack: Yogurt and some berries
Lunch: Usually leftovers or some kind of meat like chicken sausage, tuna, or steak.
Dinner: Salmon with sweet potato and brussel sprouts
Dessert: A scoop of almond butter and berries
What is bullet proof coffee?
Bulletproof coffee is a way to kick-start your body to burn fat for the rest of the day.  I make mine with 2 Tbsp of grass fed butter, 1 Tbsp of coconut oil, 2 scoops of 3Fu3l (protein supplement), and 12 oz of my favorite coffee (which changes monthly).
What project at SMACK! Media are you most excited about right now?
I've been really enjoying working with Marc Pro on their growing Athlete Ambassador program. Marc Pro is a product that I deeply believe in as an athlete, and is a huge part of my training, so it's a special treat to be able to share this tool with other top athletes.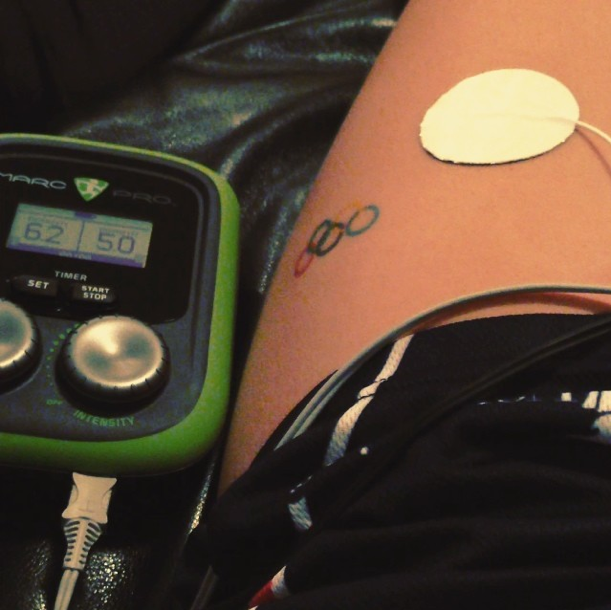 What is your favorite part of working from home and balancing life as an Olympic Athlete and PR Professional?
I love that my role at SMACK! Media allows me to still pursue my other dream of rowing.  Working from home gives me the ability to schedule morning and afternoon practices that work with my busy schedule of writing, pitching and developing marketing strategies. I'm incredibly lucky to have Eli, who is also an athlete, as a mentor and to work with clients who understand when I need to focus for a week of racing at a World Cup or World Championship.  The greatest part about SMACK! is how it overlaps so much of my life as an athlete–I love working with and using such incredible products designed for athletes! The two fit together perfectly!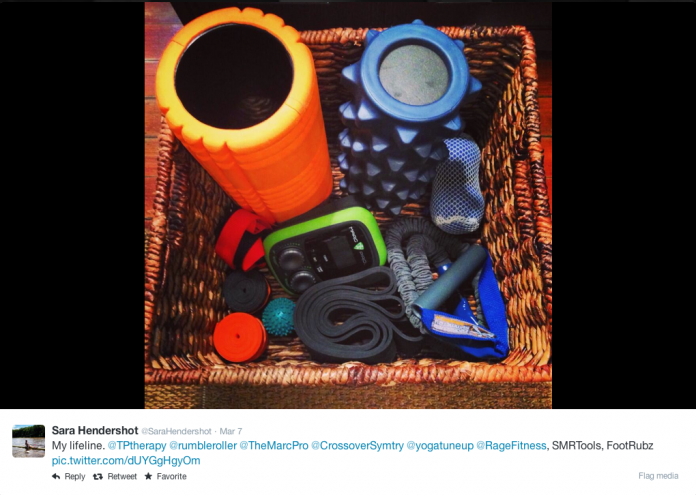 Follow Sara (@SaraHendershot) on twitter for exciting updates on her journey towards the World Championships, 2016 Olympics and her upcoming wedding!