SMACK! Media Insider: TriggerPoint helps Team USA and Eli's Roots in Soccer with Athlete LegendsI
When USA defeated Ghana 2-1 this week in the opening round of the FIFA World Cup, fans across the country celebrated with drinks and parties. But what does Team USA do after a win?
They listen to a speech from Vice President Joe Biden followed by recovery with The GRID™ by TriggerPoint Therapy! Check out our favorite bright orange GRID taking center spotlight in the room!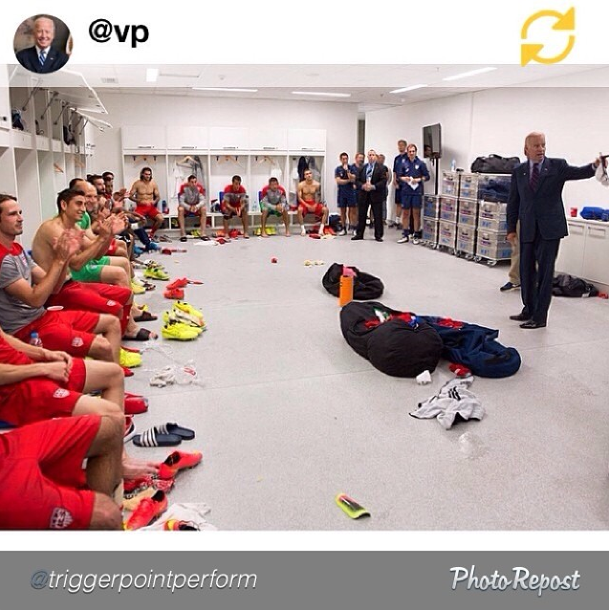 We will be watching the World Cup closely all month while taking a cue from Team USA and using the viewing time as an opportunity to roll out our own tight muscles and soreness with The TriggerPoint GRID!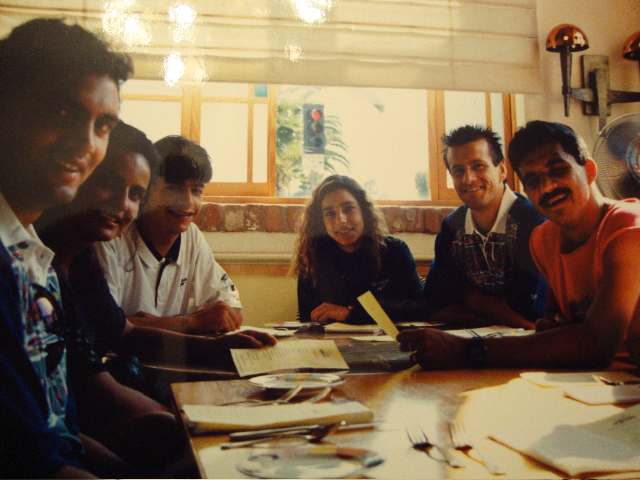 Eli grew up immersed in soccer culture (or as she says, "fútbol") with her father working with and introducing her to the biggest personalities in the sport (such as Pele!) at a young age. We went back into the SMACK! Talk archives, to our first blog post ever, to relieve some early perspective and soccer memories in, "Real Life Experiences Shape Relationships."
Below are some fun family shots we dug up:
Eli, her twin brother and her parents with Mexican soccer legend, Hugo Sanchez, all featured in a Mexican newspaper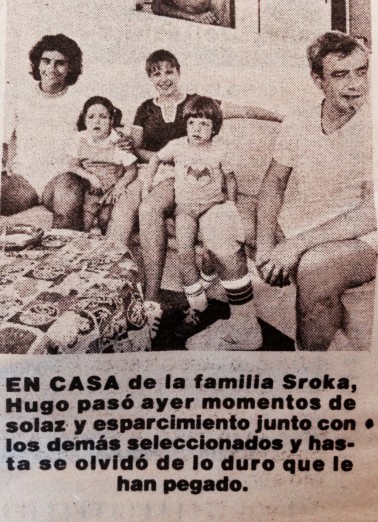 Eli's parents with Pele years ago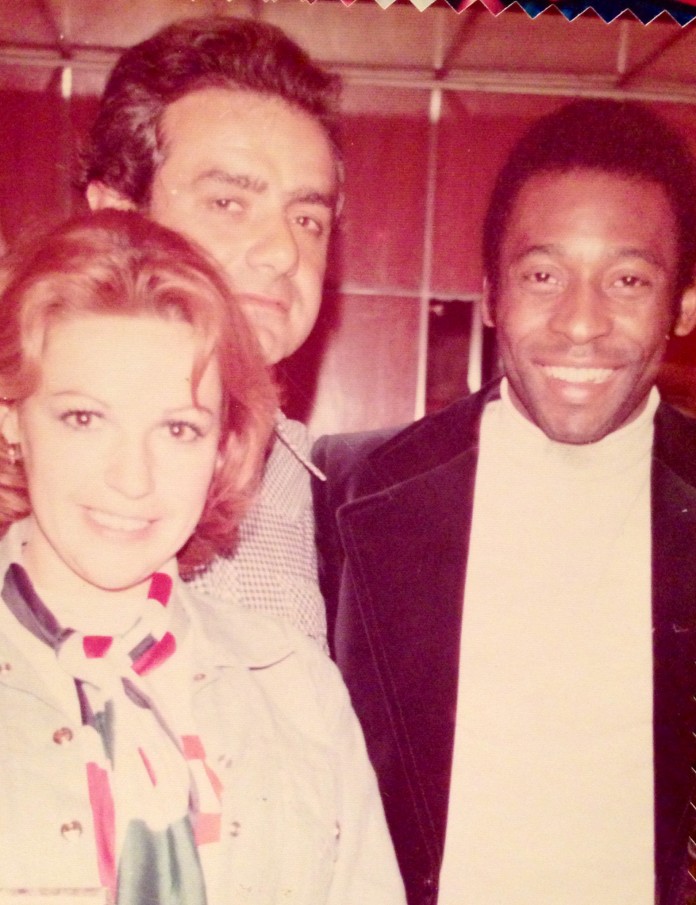 Eli's dad with Argentine soccer star, Diego Maradona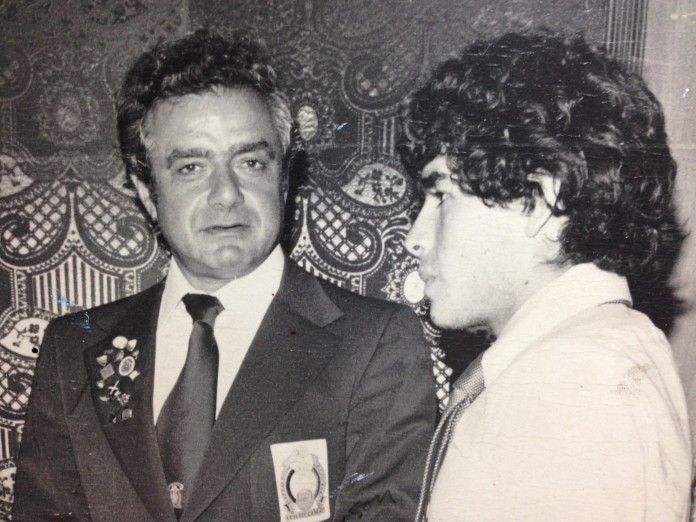 Eli with Brazilian soccer legend, Carlos "Dunga" Verri who along with Xavi and Romario, is the only man to play in a World Cup, Olympic Games, Confederations Cup and continental championship final. Dunga also coached the Brazilian national team from 2006-2010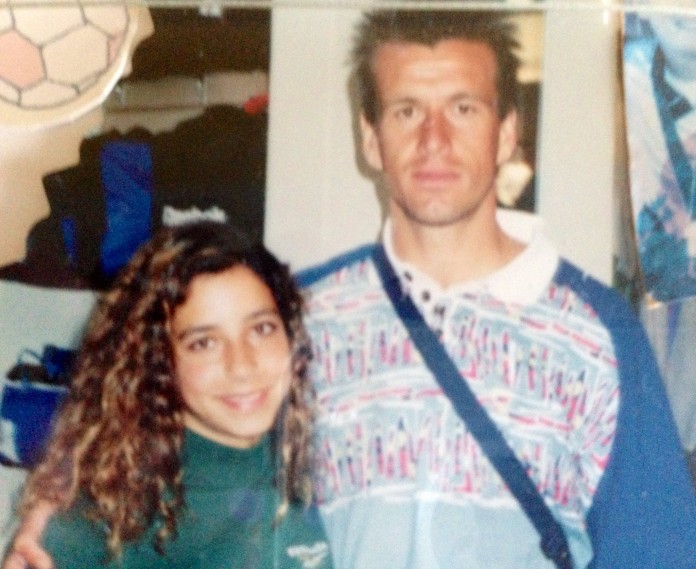 Eli's hero (her dad) with friend and former President of FIFA, Dr. João Havelange, who stepped down in 1998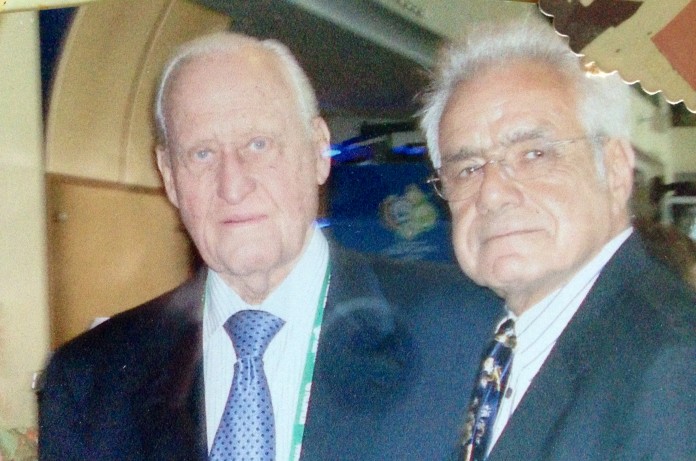 Eli's brother, Alex, with
Columbian star, Carlos Valderrama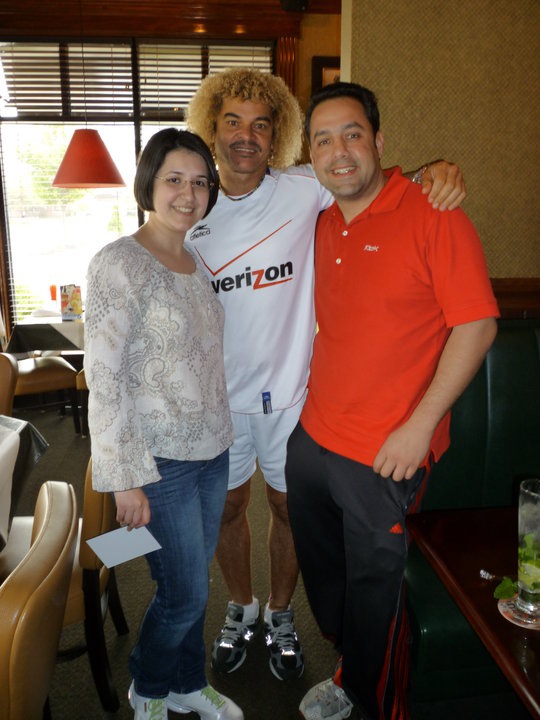 Eli's brothers and father with Pele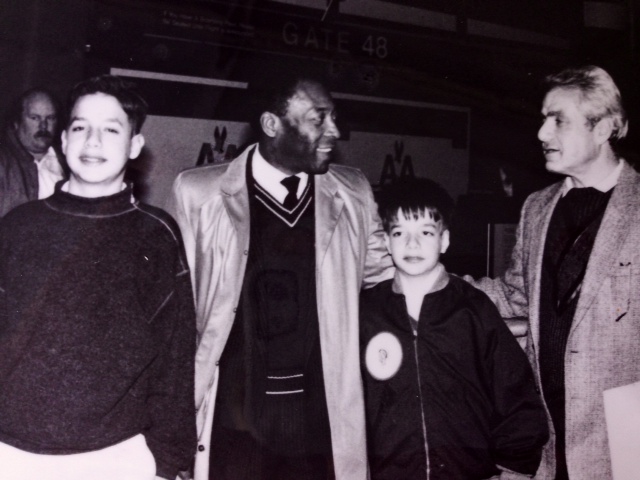 No doubt, they are a soccer family and it's where Eli attributes a lot of her learnings to working with athletes, athletic event productions, managing athletes, and most important, cherishing those personal relationships within a culture and sport that is so globally loved.
Below is Eli's World Cup ticket from 1994 autographed by the the three Brazilian players (Branco, Dunga, Romario) that scored the penalty kicks for the win!  She's missing out being at the matches LIVE this month due to SMACK!, kids, training and life, but the magic of the World Cup really brings her family together and as we have all noted, really units the world in the admiration and respect for one of the most incredible sports worldwide.