A Positive Experience: SMACKANISTA Morgan Explores A Jump To Longer Races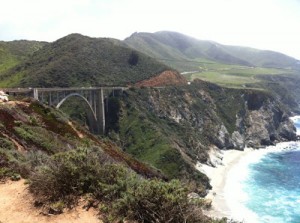 During the Big Sur Half Marathon VIP dinner, two nights before my first half marathon in four years, the small talk hovered at chronically high #runnerd levels: Where do you train? How high is the elevation at your house? What's your goal this weekend? When the questions about race goals came around to me my answer came out simply, "To have a positive experience!" And yes, I saw several jaws drop and heads scratch. After all, isn't that what the masses seek from a race experience? The elites however, must always be shooting for a specific time and place…
(Morgan pre-race with the other elite athletes.)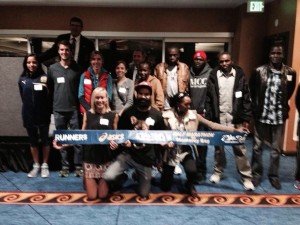 When I toed the line on Sunday I certainly had a goal pace in mind, but I was also prepared to go with the flow of that day and execute a smart race plan (written and talked about ahead of time in collaboration with my coach). While our ambitions may be as tall as mountains (like many of mine are), it is important to focus on smaller milestones along the way. That paired with the rolling course and widespread elite fields posed a challenge that made my race that day more about racing myself than my competitors or the clock. Rather than click away miles that I knew would earn me a PR or a qualifying time of any sort, it was a true test of will to stay focused and determined through all 13.1 miles. By the turnaround, when my speedy track legs did not seem to want to respond and change gears, I almost felt sorry for myself and "how far" I had left to run. After all, this race was 13 times farther than most of my earlier races this year. But then from the other side of the course where runners continued to file past mile markers I had long left behind, I heard what I needed to hear, "You go girl! Number 8 you rock!" And again, "Go Morgan!" (they read my name on my bib), until I noticed that nearly every woman running on the other side of the road was helping to push me forward with their positive spirit! Talk about Sisters in Sport! To them I was flying and it made no difference whether I was in 1st or 12th, nor if I was running 5 minute pace or 6 minute pace. I saw their strength and determination and reminded myself that this race was about the challenge to even sign up and follow through with it.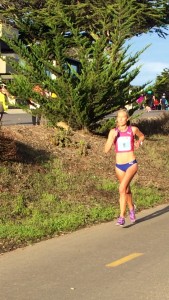 I crossed the line in 1:22:46, well off my personal best (1:19:37) but nothing to sneeze at–in fact it is my second fastest half marathon time to date. I felt incredibly proud of my achievement–from signing up, following through with the new longer training, toeing the start line, executing my plan and finishing. The journey is certainly not about the number at the end of the day and I can honestly say that while this race did not give me the same rush as a fast race on the track, it also renewed my sense of connection to the greater running community as well as a reminder that every step, no matter how small, is ALWAYS significant!
While I truly believe that racing is racing (and running is running) several things specifically prepared me and helped make this half marathon the positive experience I was looking for:
1. A plan-From day 1 of training to final strategy on race day, every run during this build up had a purpose which helped to keep me motivated, focused and excitedly moving towards my goals. Having Coach Andrew Kastor guide the course is a major stress relief knowing he has helped many of the top U.S. athletes achieve their racing goals.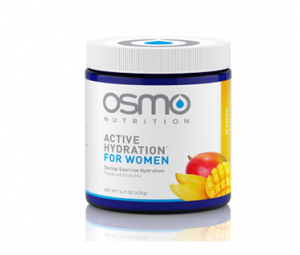 2. Hydration-While hydration is always important for optimal health, it does not play nearly as critical of a role in a mile race as in a half marathon. I knew I had to step up my game in this area to perform and have been so fortunate to have Osmo Hydration in my bottle throughout the entire training period. I love that I can trust the science behind it, the female specific formula and that the light mango taste and overall composition sits well with my stomach.
3. Happy feet-A longer race means a lot more pounding. For long training runs I wear the PUMA FAAS 600S which have plenty of cushion and support but my FAAS 100 racing flats are light as air and feature a 0mm drop. Having my currexSole RUNPRO insoles in all of my shoes has ensured that my feet are always comfortable and recover quickly. They are so light that I don't even notice any additional weight in my racing flats (below).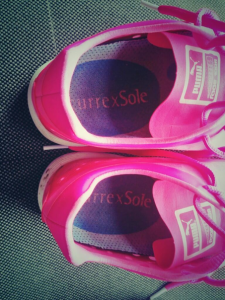 4. Travel game plan-This applies to all races because no one wants to feel stiff like they just stepped off of a plane or finished a long road trip when they head to the start line. My husband Sergio shared his race travel tips with Active.com, which includes the AccuPoint from SKLZ: "Having something with me at all times (to release any knots or tightness in my hips and shoulders) prevents me from making excuses or putting this off, which can make a big difference when it comes to having a great race." We keep the AccuPoint and our massage tools with us in our travel bag or front seat of the car or carry-on bag.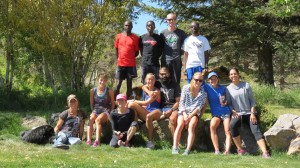 5. Friends to run with-Having a team, group or a friend to meet daily can make all the difference in motivation levels. This summer and fall I had a group to meet every single day (pictured above) and as a result I had no missed workouts even in poor weather–no one wants to ditch their friends and make them suffer alone! It also is a joy to train and race with my husband Sergio–we hold each other accountable as well as enjoy training, racing and travel to create lasting experiences and memories with one another. (Sergio finished 7th overall in a time of 1:07:45 at the race!)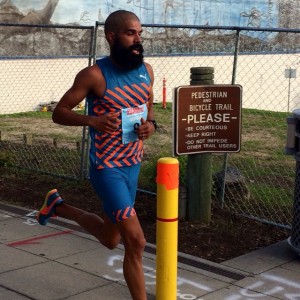 6. An exciting event-The Big Sur Half Marathon, with its ocean views, incredible hospitality, race tradition and deep competitive fields made it an obvious goal race for me this fall. For longer races I find it extremely motivating to focus on a well-balanced race that has many aspects that I can enjoy and use to my racing advantage. This event did not disappoint and I found my breath being taken away by the hard running effort, the ocean scenery and the amazing bagpiper they had playing in a long tunnel (can you say surround sound?)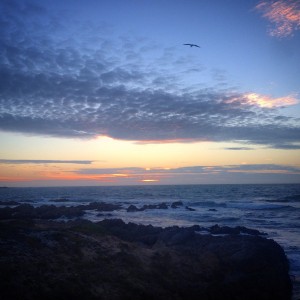 7. Emphasis on the journey-While fast times, awards and concrete goals are all huge motivators, ultimately the race is one day in an incredible journey where we spend months working hard, testing our limits and overcoming adversity. Race day is a microcosm of that entire journey and we are far more likely to remember holistic experiences than exact data about our race. Running as a celebration of that dedication, gratitude for our health to toe the line and joy for the feeling of running makes race day the victory lap!