Reflect, Evaluate, Dream–Goal Setting With The SMACKANISTAS
The New Year is almost here, but before we move on to our next round of goals and aspirations for 2015, the SMACKANISTAS exercised a bit of reflection and analysis of the past year's triumphs, challenges and goals (whether they were met or re-evaluated). We encourage you to get out a journal or pen and paper to do the same.
Reflect-Before moving on to 2015, its important to take time to reflect on the current year (it's still not over)! Expressing gratitude for our best moments this year will prepare us to move into our next chapters with a positive state of mind.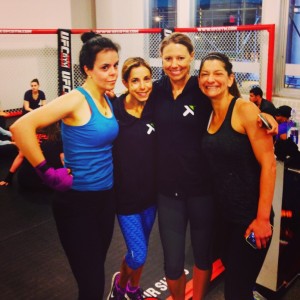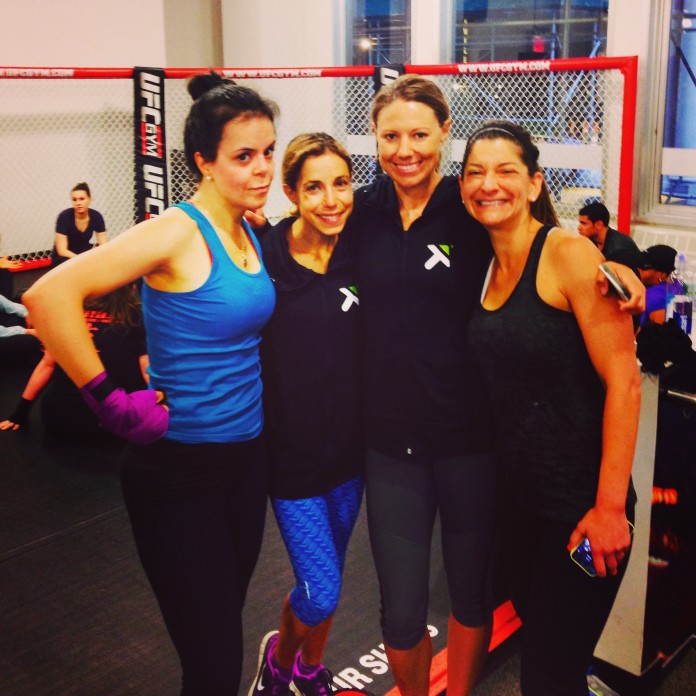 According to Sarah, "My favorite moment of 2014 was when we packed 20 people into my Grandmother's tiny apartment and sang "Happy Birthday" to her in celebration of her 90th birthday. This was the first time we were all together since exactly 6 years prior when my Grandfather passed away. Family is everything. Another big highlight of my year was planning and traveling to NYC for the launch of the TriggerPoint GRID® X. It is always wonderful to spend time with our clients and I loved meeting the many editors that came out to suffer through a morning of UFC-style working out with us! The launch was a huge success from a relationship-building and press coverage standpoint."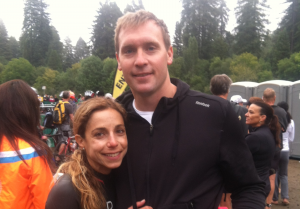 Eli's favorite moment of 2014 was, "Toeing the start line of the Vineman 1/2 Ironman with my husband, Matt. It was the first 1/2 Ironman I had done in 9 years and it was a fun race to do together as it brought back memories of us when we used to travel to races together. We both beat our times from 9 years ago which was awesome." She also shares her favorite SMACK! Media memory, "I am so proud of my team and what we do. One cool highlight is the opportunity to work with CNN Hero and Project Athena Founder, Robyn Benincasa. It's humbling to see how many women that have undergone medical hardship Robyn has helped all whilst being such a grounded and incredibly badass woman herself as an athlete and speaker. I've shared meals with Robyn and have gone on bike rides with her and it's an honor to know her."
Joanna is new to the team and already making a splash at SMACK! Media, "The highlight of my time with SMACK! Media in 2014 was attending The Running Event and getting to connect with my accounts (finally putting faces to the names), work alongside our fearless leader, Eli, and develop relationships within the industry. It was a great learning experience and it showed me how much fun we can have at SMACK!"
After TRE Joanna spent some quality time with Eli in San Diego and also got acquainted with Sara and her rowing partner Taylor.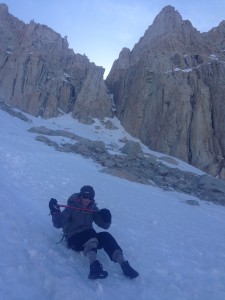 Morgan sums up 2014 in one word, "Growth. I challenged myself in many ways this year, in both familiar and new territory. Many times I felt like I took on more than I could handle in a given moment whether it was caring for my puppies after surgery, taking on larger client loads and brand new projects at SMACK! Media, sliding down a mountain with an ice axe (pictured above), traveling frequently during track season and increasing my fall training. Ultimately this was worth it because I discovered new skills and dialed in on the things that matter most. If you are passionate and determined you will find a way to make it all work while enjoying the process!"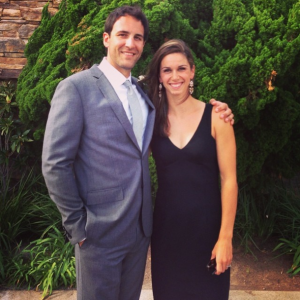 And sometimes, as Sara shares, our proudest moments come from working through challenges: "2014 was challenging for my fiancé Mike and me, because we went through a lot of changes and it required some strong soul searching. My year started in injury and doubt in the continuation of my athletic career, and when we found a solution for that problem, it meant moving to California and leaving behind jobs, friends, and family. Being together in California with Mike has meant so much to me, and the transition wasn't perfectly easy for either of us. Over our thanksgiving this past month, Mike and I were in the car together driving to our family's home and experienced the most beautiful sunset I think I've ever seen. It was so special to be there together, feeling thankful for our family and ties to the east coast, yet content in our change in lifestyle out west with each other. A great moment of reflection and love!"
Evaluate-If you set a goal for this year, did you achieve it? Change it? How did it feel? By thinking about what worked and didn't work about our goals, how the process and outcome made us feel and affected our daily lives, we can continue to set goals that are both realistic, meaningful and build upon what truly matters in the coming year.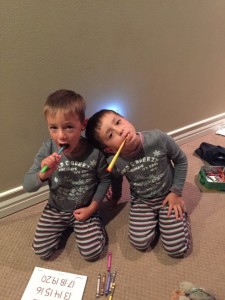 Eli shares how un-tangible goals can bring the biggest rewards: "A personal goal was to find more focus in each aspect of life and "be in the moment," whether it was being with family on weekends, working hard to secure success for our clients or training for a marathon. It's very rewarding to look back and see how I've found a little more "balance" in one year although I still don't truly believe in the work/life "balance" concept. I see it more as trying to find "clarity" in everything I do and hone in and focus on the task at hand, for example, watching my son's soccer practice without looking at my phone, working on a writing project without checking email or going to a yoga class and fully disconnecting. The end result is more happiness and productivity all around. I am still working on it but have made some great improvements that have yielded success."
Joining SMACK! Media has helped Joanna fulfill two major goals in unison, "My main goal this past year was to give myself the most ideal situation to achieve my potential in my training without sacrificing my career. These two things came together for me this fall when I joined my current training group and started working at SMACK!. It felt pretty awesome!"
Even Olympians must focus on the basics. Sara explains, "One of my goals this past year was to get healthy and stay healthy. I've successfully achieved this goal! I'm coming up on 10 months of healthy training and it's been incredible to see how my fitness and strength has improved with my new style of training and with this much consistency."
Morgan sought long-term goals this year along with brand new experiences, "I was on a mission to break my 5K PR from 2008 but I also wanted to explore other adventures outside of running. As a result I had a huge breakthrough on the track in April and climbed Mt. Whitney (the tallest mountain in the continental U.S. at ~14,500 ft.) in the same month! While these two experiences were completely different I walked away empowered with a new confidence that I can accomplish anything I put my mind and hard work into."
Dream-Goals are achieved through hard work and commitment, but before we put in the sweat and daily grind, it is important to dream and see ourselves where we want to be in the coming year. Here are some of our work, sport and personal goals for 2015!
Eli: "It's a continuation of what I've learned this past year as it took some time to nail down this practice: To be in the moment and increasingly focused across everything I do across all aspects of work, family, athletic and personal. I've seen the results that prioritizing and eliminating distractions can yield and want to see more of this."
Sara: "My goal for SMACK! Media in 2015 is to continue to develop a strong social media presence and grow our following. We have so many exciting things to share and I hope we are able to continuing spreading the SMACK! attitude. Athletically, my big race of the 2015 season is at the end of April in the National Selection Regatta. My first goal is to win this event in the women's pair so that my partner Taylor and I can represent the US at the World Championship and bring home a medal! Personally, I would like to continue to develop my ability to be present in every moment. This is something I've become aware of in the last few months with a lot of self reflection and I've realized it's very hard to be fully in every moment when the pace of life is often so fast and much of it is spend on our computers and phones. Even with a little bit of focus on this area in the past few months, I've noticed an improvement in overall happiness and much stronger quality time with those that I love! "
Morgan: "In 2015 I want to dial in on my passions while continuing to grow and challenge myself –I thrive when I am focused in this way. At SMACK! Media this means a continued focus on delivering results to clients while also flexing my creativity to bring on new clients, projects and create unique PR strategies. I will continue to pursue anything that involves my first love, writing. Running is what set this passion-driven outlook in motion and as a result I will be sticking to the track this spring where my body, mind and heart flourish best together to race some fast times! I am shooting for another season of big personal bests, but also exciting race experiences because there is nothing like battling it out in a final sprint down the home stretch. Personally, I would like to make more time for yoga and meditation as these have always been a big part of my life, and also to reduce stress to help make my other goals possible!"
Sarah: "Athletically I would like to focus on stretching everyday! My SMACK! Media goals are to continue to plan and execute unique, clever and attention grabbing product launches!"
Joanna:
"Smack!: To lay some great PR strategies in place for my accounts that will help us carry the momentum from 2014 into the new year; to enjoy working with such an awesome team (and accounts), and to learn as much as possible! Sport: To maintain consistency in my training this winter, allowing me to go into the outdoor track season with good strength; to qualify for USA Nationals in the Steeplechase and then qualify for and compete well in the final round. Personal: To make personal care a priority this year by incorporating regular meditation, adequate sleep and journaling/reflecting to my weekly routine; to absorb the learnings from this past year and move forward wiser and stronger!"
We want to know–what are your goals for 2015? Share in the comment section below so we can cheer you on in the coming year.
Happy New Year!