Meet Our Newest SMACK! Team Member, Senior Account Manager Nicole Valentine
Boasting 10 years of solid experience in the world of PR and Marketing, a newly minted triathlon pro card and an adventurous spirit, we are thrilled to welcome recent Boulder transplant Nicole Valentine (or "Valentine" as we like to call her) to the SMACK! Media team. Get to know more about her in the Q&A below: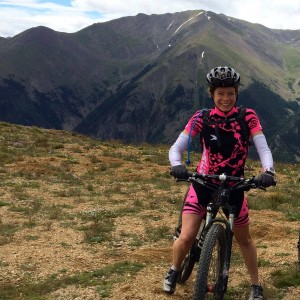 Why did you choose to work at SMACK! Media?
Working at SMACK! Media is my dream job. I'm thrilled to have the opportunity to combine my business acumen with my passion for health and fitness! I love working closely with and representing brands that I am highly invested in from my own personal health and training standpoint.
I also loved the prospect of being part of a team of badass executives and athletes that demonstrate their drive and dedication everyday in everything that they do. I thrive in an "all hands on deck" environment and saw it as a great opportunity to develop professionally.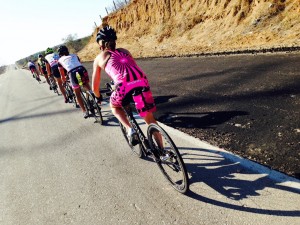 I was also excited about working for a female owned business. Although I consider myself fortunate to be surrounded by so many inspiring female role models and mentors, I had yet to work for a company that is female owned and operated. SMACK! Media is truly a special company and brand that I knew I would be so proud to represent! Eli is such a role model and knows how to lead a team, especially with how she extracts the best skill sets out of everyone, and I'm thrilled to do my part to help the business thrive and grow.
Briefly describe your PR/Marketing background.
I bring over 10 years of experience managing public relations, community events and crafting social media strategies to build community engagement and brand equity. Prior to joining SMACK! Media, I worked in marketing in the Financial Services industry,and was responsible for developing and executing marketing programs to support regional sales plans, including translating goals into commercialization strategies and tactics, marketing new products, delivering content and messaging to customers and the sales team, and executing strategic marketing programs while using analytics to measure and monitor performance.
What is something many people may not know about you?
I love travel as well as all things athletic and adventurous, from mountain biking, swimming, and trail running, to hiking, kayaking, ice climbing, and winter mountaineering. I am usually game for anything! I spent 6 years living in Costa Rica, first as an English Teacher, and then managing corporate client contracts. I learned how to mountain bike while in Costa Rica and competed in my first triathlon…and finished 1st Overall Female!
Tell us about your first year as a pro triathlete!
Having competed in Ironman distance triathlon for three years, I made the exciting decision to turn pro as a triathlete this year and am busy embracing the new lifestyle. Highlights of my racing career to date include winning the Outrigger Double Award for the past two years (fastest female combined time from Kona Ironman World Championships and Xterra Off-road Triathlon World Championship.) Notably, I crashed on the mountain bike at Xterra World Championships last year in Maui, got back on my bike, completed the bike course and the trail run to finish in third place in my division and reclaim the Outrigger Double Award. Also, I was a podium finisher at Kona Ironman World Championships in my age group division last year and am a 4x Boston Marathon qualifier.
I also helped form a community organization in Maryland called Lady Champions, dedicated to promoting female participation in cycling and triathlon by providing access to support and resources.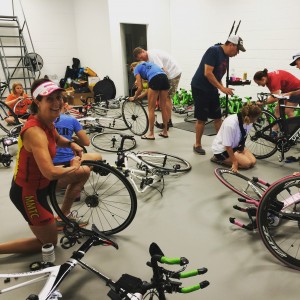 Keep up with the SMACKANISTAS and all SMACK! Media clients on our weekly blogs and on Instagram. There is never a dull moment amongst this team of badass and hard-working women representing world-class brands in the health, fitness and sports worlds.