Why You Should Hold Meetings Outside the Office (via Success.com)
Forget the power lunch—more business deals are taking place in yoga studios and on bikes. These days, breaking a sweat with your client may be more effective than breaking bread.
"The 'sweatworking' environment is one that fosters a positive and energetic vibe." Eli puts these words in action daily and is the queen of creative sweatworking meetings that breed both results and deeper relationships.
The SMACK! Media team (Eli, Nicole Valentine and Joanna) sweats it out during a snowshoe trek organized to connect clients
Zamst
,
Tasc
and
TriggerPoint
directly with the media.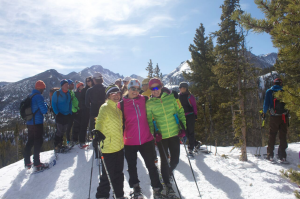 "I'm a firm believer that exercise is a vehicle for rich and meaningful conversations," says John Mix, CEO of FINIS, a swimming equipment company. "Whether it's a morning swim, a midday walk-and-talk or an evening run, I make it a real priority to connect with customers or friends of the company outside of the workspace." Eli, Nicole Smith and Joanna jump into swim meeting with the FINIS team.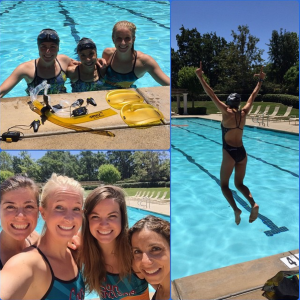 Morgan hits the trails with freelance writer
Monica Prelle
and professional runner/filmaker
Alexi Pappas
where open spaces can inspire the best ideas. (Photo by artist, Olympian and Women's Running cover model
Sarah Attar
who also attended the run meeting.)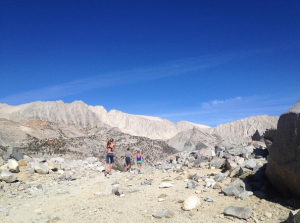 So what are you waiting for? We promise that blending a workout with your next business meeting will leave everyone involved feeling accomplished, energized and healthier than ever!