tasc Performance and Zamst Support The 50 Peaks Challenge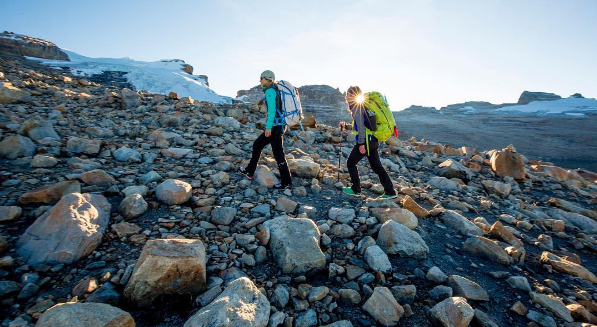 Melissa Arnot, 6x Everest summiter and first American woman to ascend Everest without supplemental oxygen, is almost half way though her next adventure alongside college senior and guide in training, Maddie Miller, as the duo seek to become the first female team to summit the highest peaks in all 50 states within 50 days. They are joined by photographer Jon Mancuso who is climbing and documenting their journey every step of the way! (All action photos featured in this blog are by Mancuso.)
We are inspired by these incredible women and proud to be a part of the 50 Peaks Challenge  support team which includes sponsors tasc Performance and Zamst.
Zamst has supported Melissa in her alpine endeavors since 2013 when she injured her knee. Melissa has used the ZK-7 knee support and the AT-1 ankle support to stay healthy as she trains for intense mountaineering excursions with long runs, intense gym workouts and multi-day hikes. Melissa will be using the LC-1, the JK-1 Knee Band and the award-winning Filmista products from Zamst to provide support and help prevent injury during the Fifty Peaks Challenge of endurance, logistics, and mental fortitude. The Filmista flyweight ankle support, an innovation in technology, will be available to the public on July 1 at www.zamst.us.
Arnot wore the tasc MOSOmerino™ base layer as she summited Mt. Everest, and the pair will utilize the ultra soft technical wear on this journey as well. "I can always count on tasc merino/bamboo products to hold up to all conditions without sacrificing comfort. The apparel also never gets smelly due to the natural performance characteristics inherent to the material, and this is something I appreciate since it's hard to find a washing machine in the mountains!" tasc has created an exclusive 50 Peaks Challenge Base Layers for the event as well: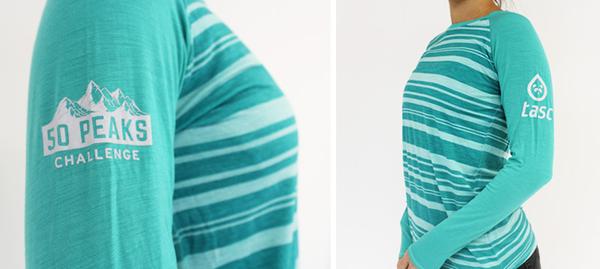 We love that Melissa and Maddie are not just crushing mountains, but also taking the time to restore their body and minds with yoga as pictured here atop peak #17 in West Virginia: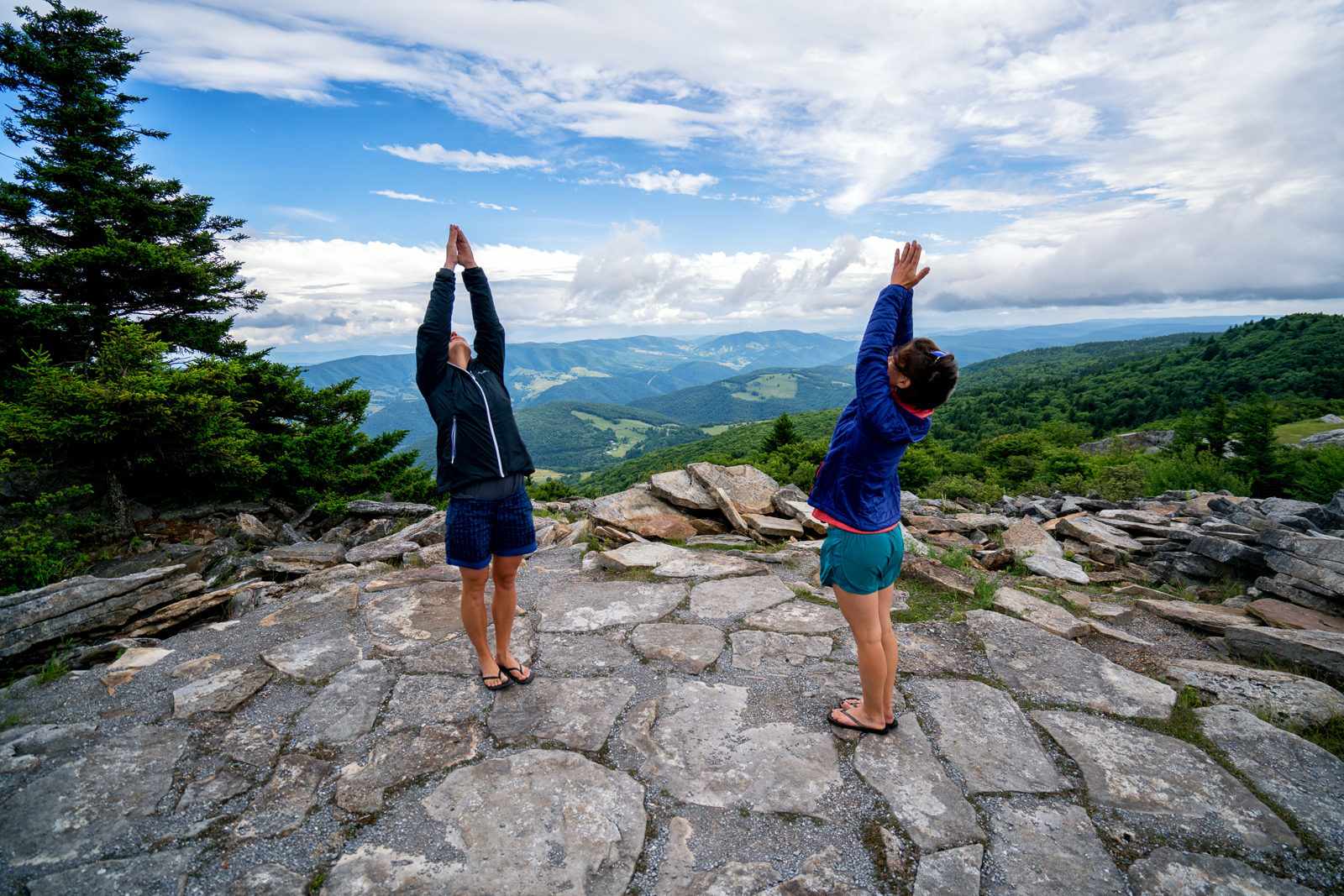 Melissa and Maddie are currently on the east coast where they completed peak #23 yesterday! For daily inspiration, be sure to follow along with the 50 Peaks Challenge, Melissa and Maddie on Instagram.