The opportunity for adventure cannot always be planned. Our most incredible memories have nearly always come from a last minute yes! Just make sure you have the tools, beta, weather windows and team to make the journey a safe one.
Hydrate. We both carried a simplle hydration pack (pictured below) and chugged 3 litters of water (each) chock full of electrolytes and carbohydrates. As a result neither of us suffered dehydration (check to make sure your urine runs clear) and we both felt respectably well the next day.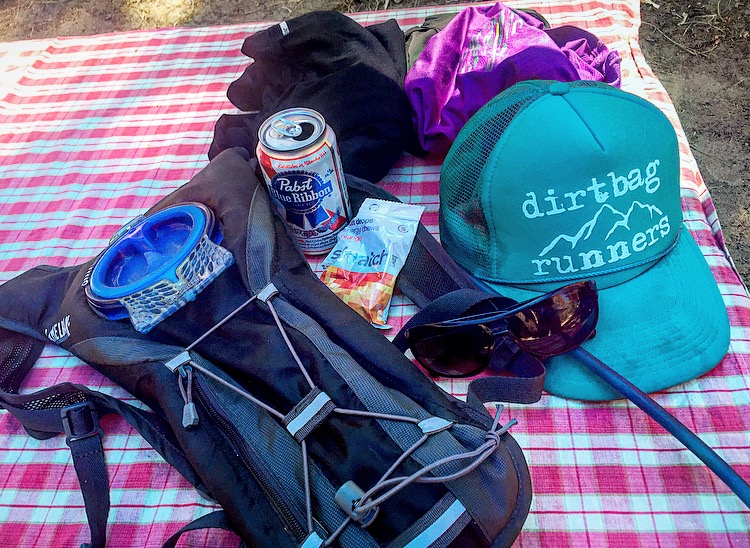 Travel light. This makes a big difference because extra weight will slow you down and cause fatigue. Aside from things we physically wore (clothes, hat, sunglasses, GPS watch, Puma running shoes, socks, currexSole RUNPRO insoles, hydration packs), we also brought a map, water purifier, one phone (mostly for pictures), toothbrushes, light windbreakers and an extra tasc Elevation Hoodie baselayer for me because I tend to run cold. The only thing we never used was the water purifier, but always better to be safe in that area.
Keep crushing calories. That drunk feeling I had was my body's cry for carbs. Once I started eating about one pack of chews each hour my mental and physical state improved rapidly and stayed consistent. We also brought along Kiva Sun Bison Jerky for extra protein.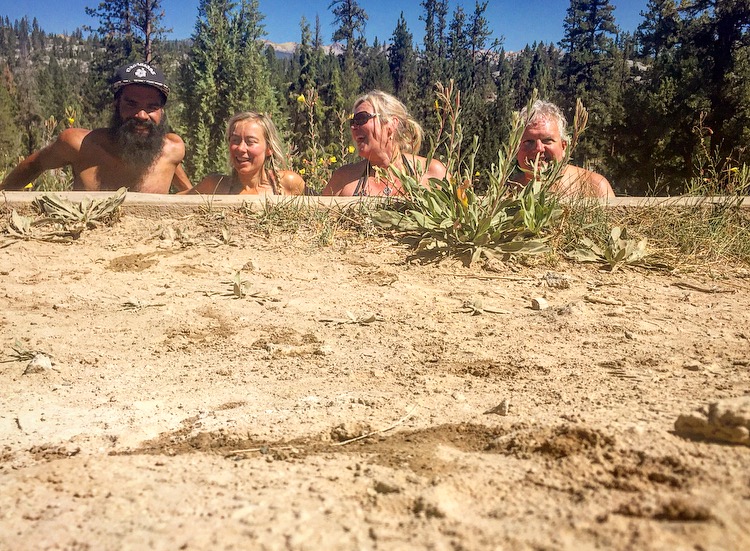 Family is everything. Sergio and I are not big gift givers but we love keeping people guessing and spending quality time with our loved ones. Sure, this wasn't the easiest way for us to do this (although it was the faster than the 7.5 hour drive around the mountains in this case), but the memories we made are 100% worth it.
The universe provides. Cliche as it sounds this is the mentality out on the trails and our experience as well. The PCT/JMT thru hikers have an entire system for helping one another with food and gear. We were offered assistance with everything from jackets to a tent at our basecamp and the experience was similar to when we first moved to the mountains. How is it different than mooching? Hard to say, but I'm confident that people know when you genuinely need help and your reasoning is authentic versus lazy. 
Smart phones save the day. With a strong wireless signal and my iPhone, I was able to nail all my key deadlines and Monday objectives from our camp. Before we left I prepped a few key items but overall technology, organization and motivation give us all the power to take care of business from almost anywhere (not to mention take pretty amazing pictures)!
Heart trumps training. We were in no way prepared to run this far. However, we channeled our previous knowledge of what we are capable of (mainly marathons and major hikes we have done in the past) to assure ourselves that this was possible. Beyond that, inner strength, heart and will power comprised far more of our ability to finish than any perfect training plan or exceptional fitness (although we are now aware of how fit we truly are).
You won't regret it. Taking on something hard or scary is easy to brush off for a million reasons (safety, time, comfort, pain in the ass) but I promise that if you go for it, you won't regret it. At the very least, you will have a cool bar story for all time, but more than likely, you will uncover a piece of yourself that can only be found deep in the backcountry moving and transforming yourself along a path unknown.