Why We Hate The Term 'Athleisure'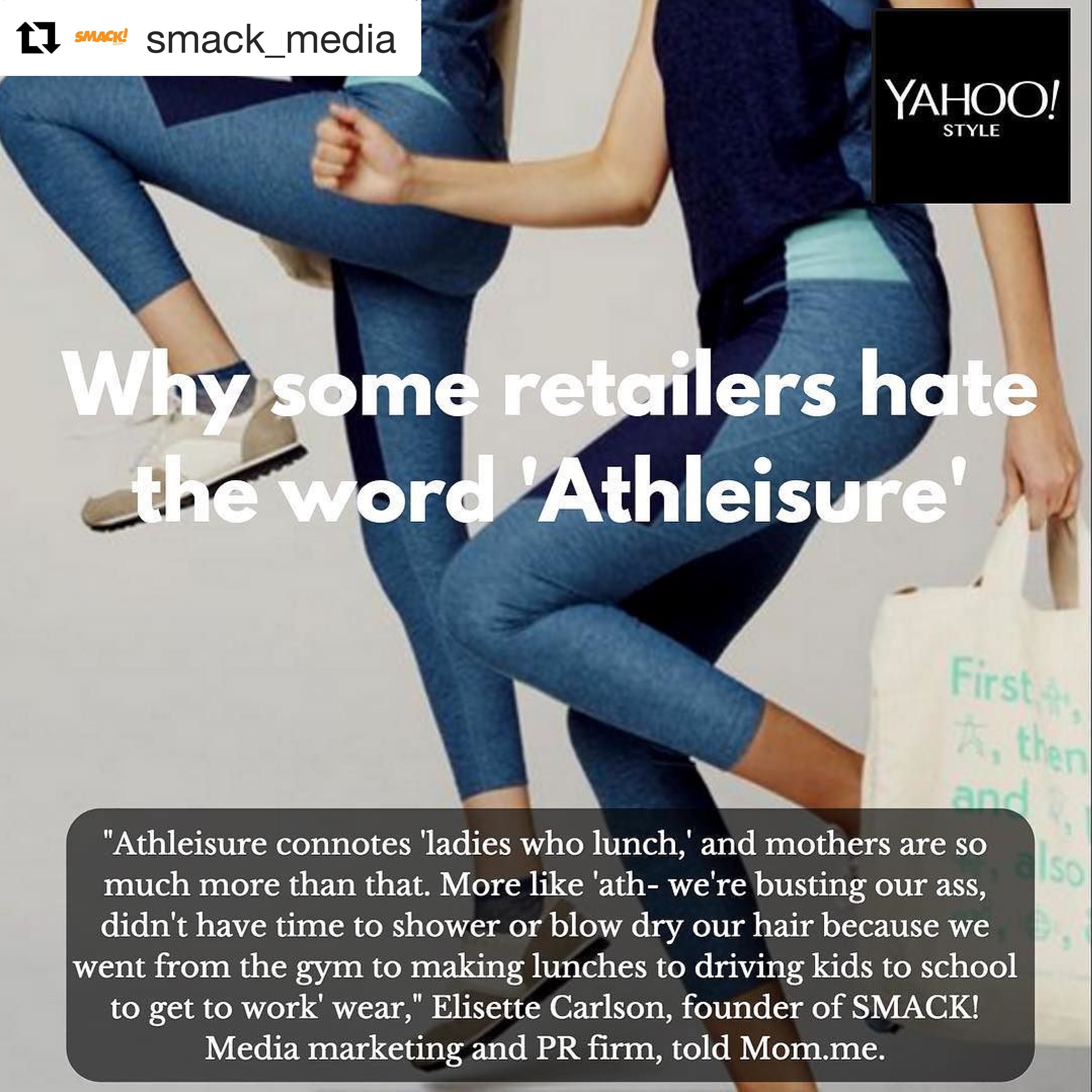 We've all heard it–the term "athleisure" pops up everywhere these days whether it's being used to describe yoga pants, a breathable suit you can wear to the office or yet another one of the stylish looks being flaunted by the Kardashians.  The word has even been added to Merriam-Webster's Dictionary and is defined as "casual clothing designed to be worn both for exercising and for general use."
While many fitness and industry personalities are supportive of the comfortable and active lifestyle inspired fashion trend, the term 'athleisure' itself is not as well loved.
Eli shares her distaste for the trendy term on Yahoo! Style alongside some of the fashion industry's most outspoken voices (like Project Runway host Tim Gunn): "Athleisure connotes 'ladies who lunch,' and mothers are so much more than that. More like 'ath-we're busting our ass, didn't have time to shower or blow dry our hair because we went from the gym to making lunches to driving kids to school to get to work' wear!"
This full article first appeared on Yahoo! Style: https://www.yahoo.com/style/why-some-retailers-hate-the-word-athleisure-213313164.html\
At SMACK! we not only love a good pair of yoga pants or sweats, we live in them! Stylish, functional and clothing options are what makes it possible to jump from emails to a sweatworking session then off to lunch before taking care of family errands. Bottom line: there is nothing leisurely about this 24-7 action packed lifestyle! In fact, even our sleep serves a functional and professional purpose in helping us recovery to kick ass again tomorrow. Here is how we transition our active-wear through every part of our day:
We sweatwork. Athleisure is for ladies who lunch. We are women who workout! Here Eli snowshoes alongside amazing editors and influencers from the outdoor industry (including Everest Air/Travel Channel star Jeff Evans) at an event hosted by tasc Performance and Zamst. She is also pictured with yoga pro and former pro snowboarder Katie Brauer during an afternoon sweatworking session (wearing a Handful Bra).
We move mountains, literally. Check out Morgan running up 13,000 foot Mt. Dana in her tasc Performance NOLA leggings (print Kabloom). The same leggings move with Sara when she goes big in the weight room.
We play. Eli transitions straight off the bike into some ultra-important family game time with her boys. (Wearing a Betty Designs custom kit.)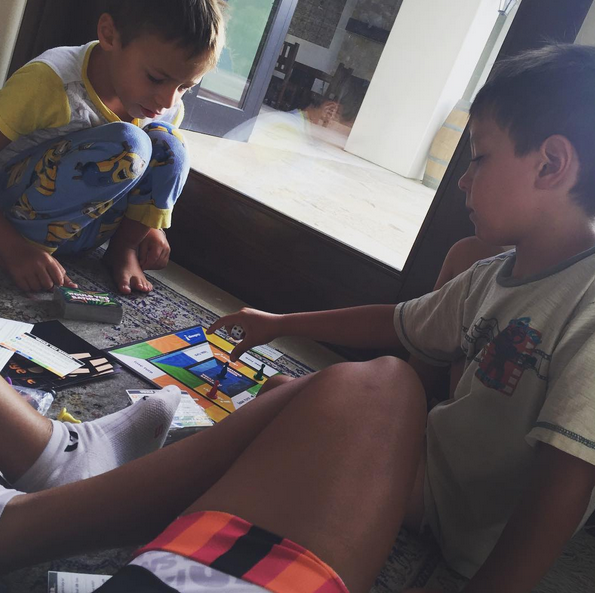 We inspire. Natasha keeps it comfortable as she leads by example to teach San Diego youth about running and healthy active lifestyles through her non-profit, 2nd Recess.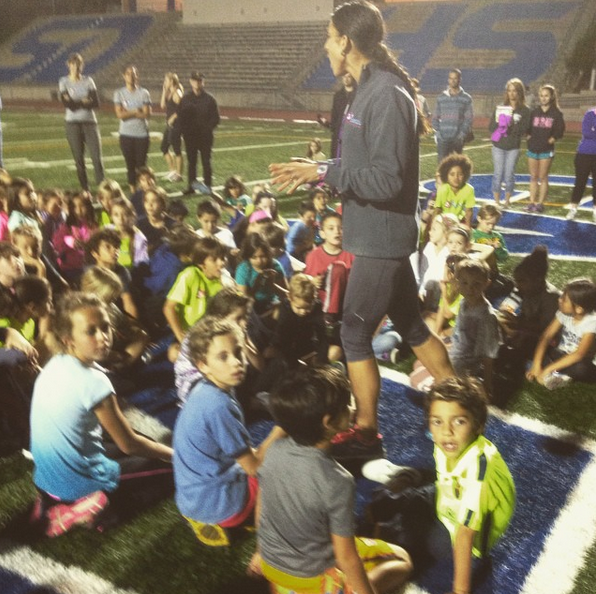 We are on the scene. Nicole attends an LPGA event dressed to the nines in the tasc Performance Market Dress.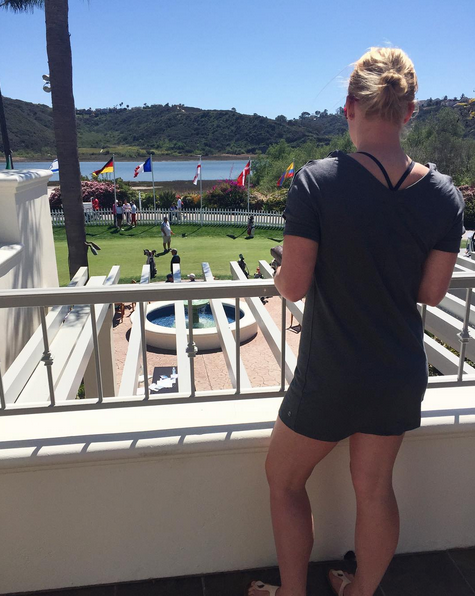 We travel the world. Steph stayed stylish and comfortable this summer in Europe while competing on the International Track circuit, having fun and balancing a full workload.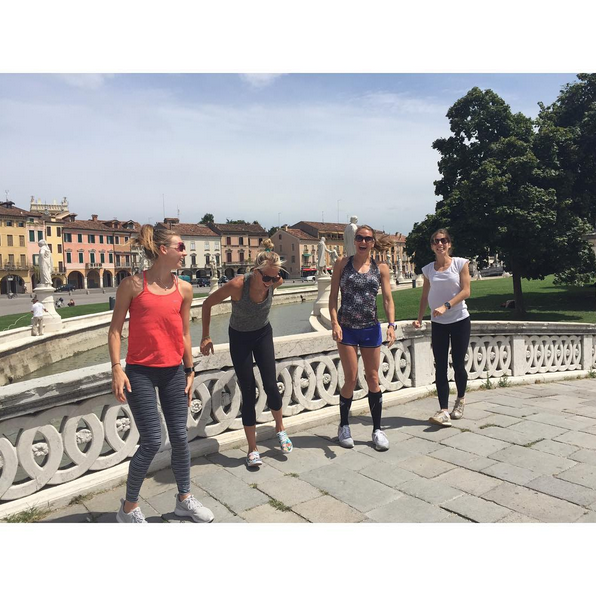 When we step out the door each morning in our active wear, we are not only ready for business, we are truly prepared for whatever the day throws at us! We'll keep our favorite yoga pants on rotation, but let's please ditch the term athleisure…it's so yesterday.