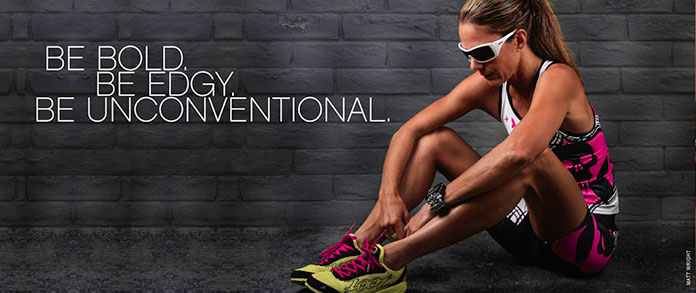 We are excited to SMACK! Betty Designs (http://bettystyle.com/) and welcome the line of bold, unconventional and sexy cycling, triathlon and swim apparel (and accessories) to the SMACK! Media family! We love the contrasting "beauty and badass" style that Betty radiates with the signature skull and butterfly logo that adorns her 'sick' designs. (We're loving this Betty trucker hat)!
Betty Designs is the brainchild of Kristin Mayer (a.k.a. "Betty"), a top age group triathlete since 1995 and a freelance graphic designer since 1996. Mayer has designed race kits for triathlon champions and teams such as Michellie Jones, Heather Jackson, the Zoot Sports Ultra Triathlon Team and the Nytro Women's Triathlon Team. Mayer's designs and inspiration for the brand come from her passion for continually challenging oneself.
Keep tabs on Betty's musings about the latest fashion and fitness trends and inspiration as well as updates to her line on bettystyle.com. You can also follow Betty Designs on Twitter @bettydesigns and be sure to like the Betty Designs facebook page too!
Check out some of our favorite pieces from the Betty Designs line!