Perfect Fit Protein Hollywood Launch Party
On most days of the week we SMACKANISTAS balance our time between being PR mavens and hardcore athletes (Eli is also "Super Mom"). However we are pros at getting glammed up on the fly while still getting our work, and double workouts (which was on my schedule), done before noon!
On Wednesday, Eli and I attended the launch party for Perfect Fit Protein created by the Tone It Up! Girls Karena and Katrina. Eli discovered Karena as a model during her Zoot Sports days and the two have formed a lasting friendship that has also led to some exciting professional collaborations.
When we arrived at The Standard Hotel in Hollywood we were asked to be photographed and sign waivers for the new reality TV show Karena and Katrina will star in. We already can't wait to replace the Kardashians with the "New Fonda Girls" for some guilty pleasure television).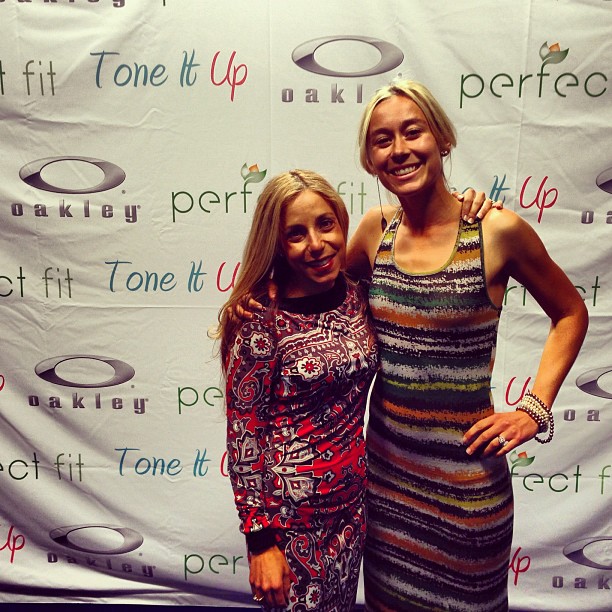 The party was perfectly seasonal for LA in mid-November–you know rooftop, pool deck, the usual.
The party was attended by the who's who of the fitness industry as well as Karena and Katrina's close friends and sponsors.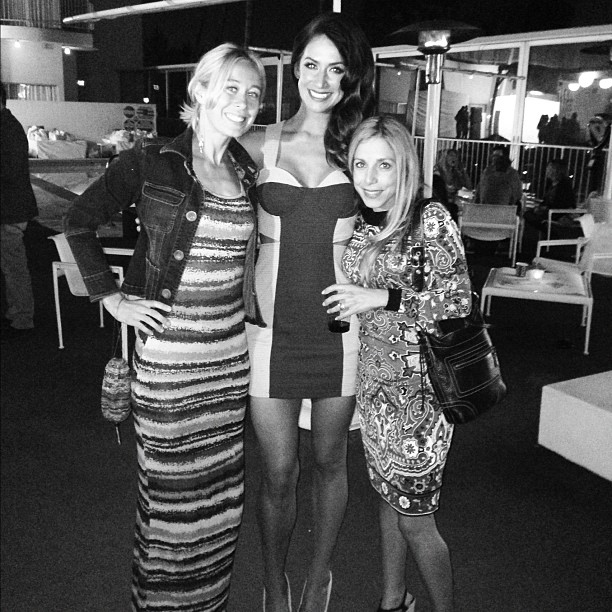 Karena and Katrina were followed by the film crew wherever they went. It was exciting to support the launch of their new product, and Eli and I will be eagerly waiting to see if our conversations with the girls end up on television!
We were tempted by a dug into a delicious array of appetizers and drinks including the adorable and tasty brownie bites and mini-cupcakes made with Perfect Fit Protein! Eli and I both did a serious strength workout in the morning and appreciated a recovery protein-boost in dessert form!
To add to the fun, the event had a photo booth that we could not help passing through two times…
However being the creative PR and Marketing women that we are we turned the teepee cabanas into our own photo booth.
Our goody bags gave us all of the supplies we need for our next "Booty Call" (as Karena and Katrina call their workouts).
We love that Karena and Katrina are awesome role models for women to workout, eat healthy, look like bombshells and have fun! We are so excited to watch their businesses and following grow.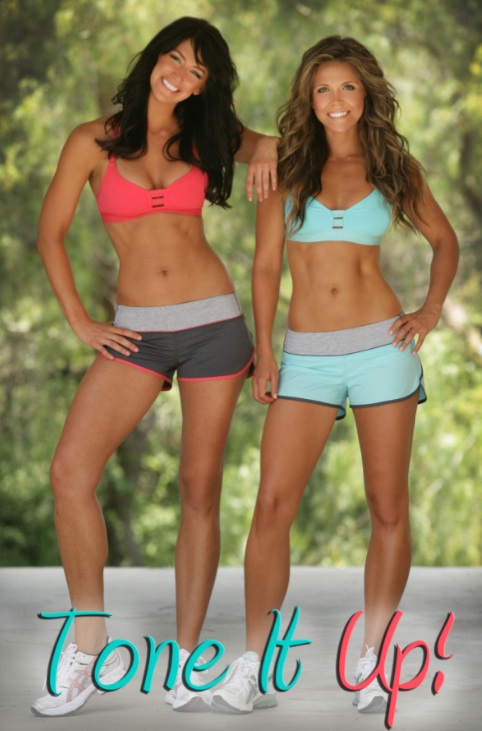 P.S.-I think we have the fit, sexy and fun look and attitude as well!