Sarah Lieneke Reports from the Podium (Miami 70.3)
It's been 2 years since my last race. The difficulty with a chronic injury is planning ahead. You're never sure if you're going to push just a bit too hard and sit the next few weeks on the sidelines. So when a friend first introduced the idea of signing up to race Miami 70.3 together, I was lukewarm, unsure I'd even make it to the start line.
8 weeks out from the race, I signed up and hopped on a training schedule courtesy of Accelerate 3 Coaching. Despite a few hiccups along the way, I managed to start feeling fit and ready to go. But with just 3 weeks to go, I found myself limping a little, then a lot, then unable to walk – or bike, or swim. Everything hurt my foot. That's when my podiatrist introduced me to my new enemy – Morton's neuroma. One cortisone injection later and I was out the door with a hearty, "you'll be fine to race, but rest after." When the pain hadn't subsided a week later, I had resigned myself to thinking I'd just go and do the swim. Finally, 4 days prior to race day, I was able to run for 10 minutes. I remember thinking, "I got this. It's just pain."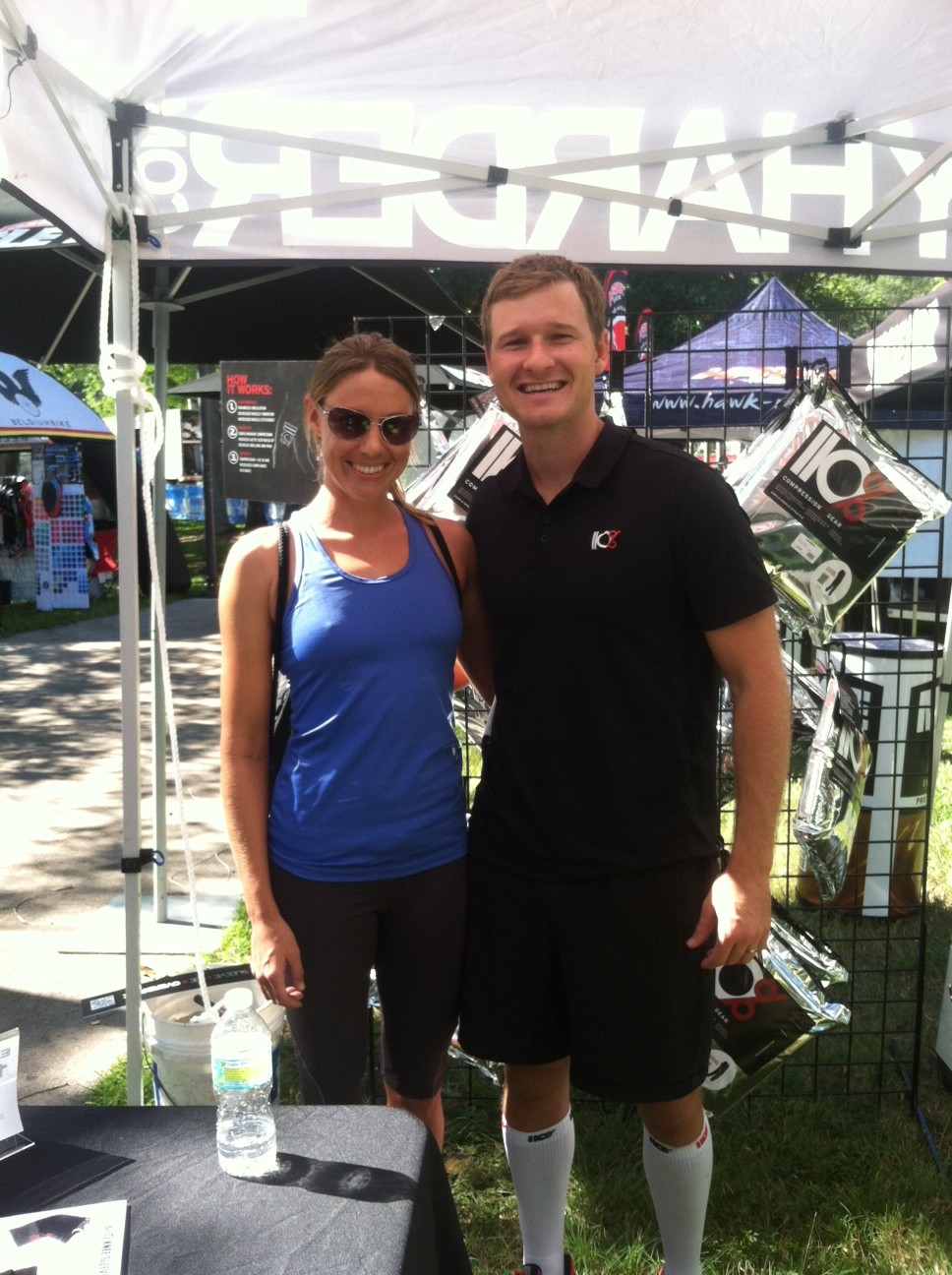 Our travel to Miami was uneventful, despite a little storm named hurricane Sandy having passed just offshore. Race registration and expo were flawless and it was awesome to hang out with SMACK! Media clients and good friends from 110%. Cool products and even cooler people. As the day went on, the winds continued to howl through downtown, certainly not a good omen for race day.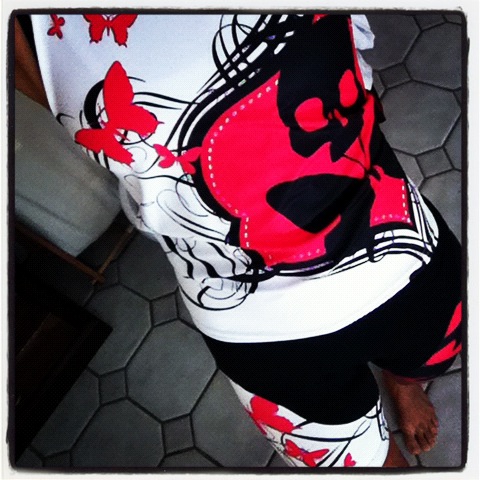 When the alarm went off just after 5am on race morning, I was in a bit of disbelief (I was going to race!) and super excited to slip on my Betty Designs race kit and get out the door. I felt badass in my skulls and butterflies and that mindset carried me through the day. We headed down to the start and before I knew it we were in the water. 1.2 miles of swimming and a windy 56 miles on the bike were all the lay between me and the biggest question of the day – would I be able to get through the run? As I blew into T2, the lack of bikes around told me that I was at the front of my age category, so off to run I went. Despite the foot pain returning at mile 2 of the run, and my watch seizing somewhere along the run, I remained focused on the task at hand: finish.
I was already more than happy to be healthy enough just to make it to the start line, so the finish line was a certainly a sweet reward. After grabbing some waters, we headed back to the hotel to get cleaned up and to track myself on Ironman.com as I didn't even know my race time. When I got a text congratulating me for winning, I wasn't sure what I had won. Turns out, I had won the women's amateur race overall. Not just my age category – I was the fastest non pro woman of the day! Not a bad comeback!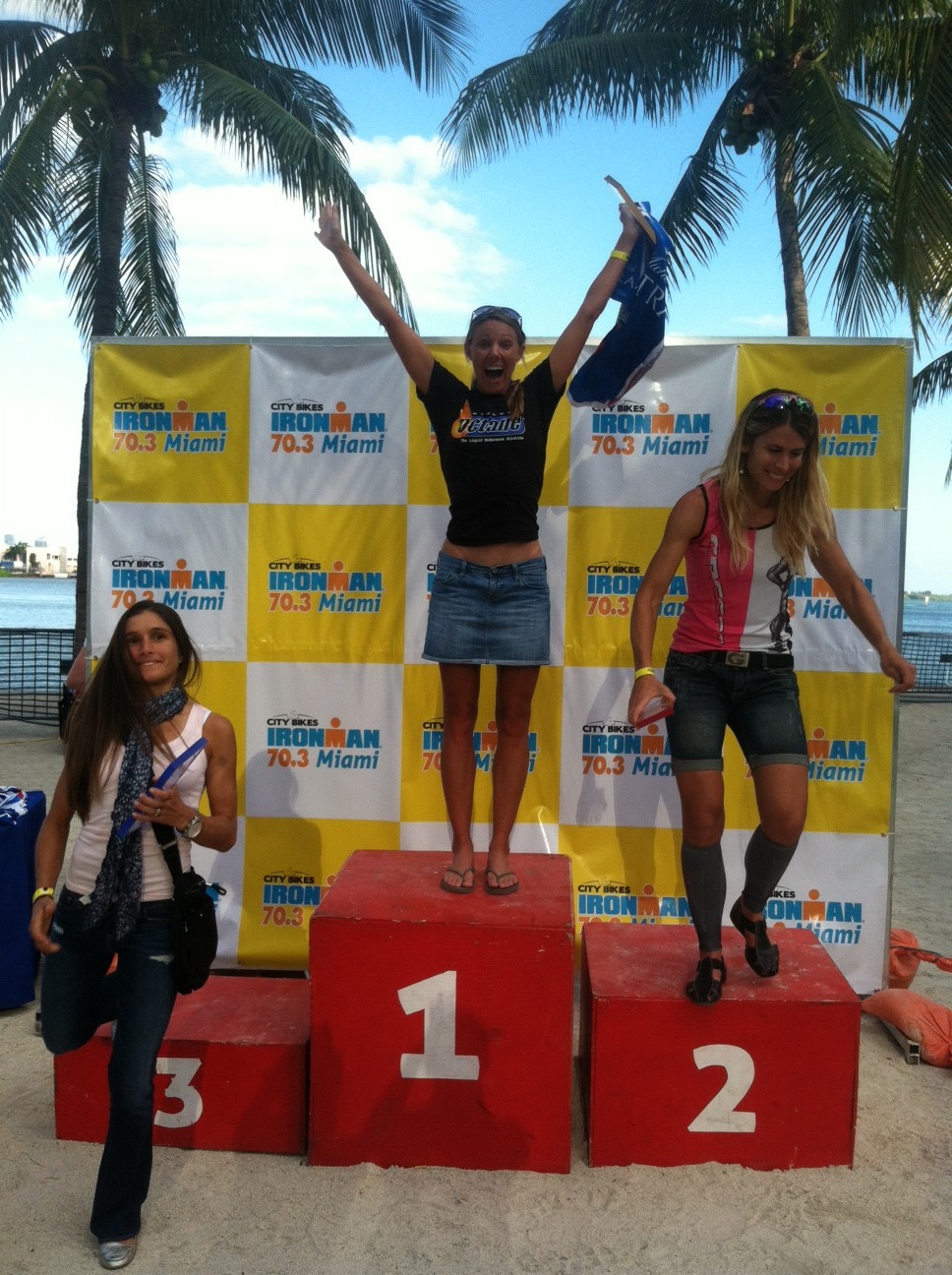 We wrapped up the day celebrating in style with donuts and champagne, trading stories from the race and making plans for a reunion at next years event. As I return back to Tucson, it has finally sunk in that I still "got it." I'm looking ahead to logging more yards in the pool, hours on the bike and miles on the run to prepare me for what lies ahead – staying healthy and more racing! Could it be as a first year pro? Stay tuned…