Where Did You Work This Monday?
The greatest productivity and creativity can often be found outside the box. This week the SMACKANISTAS have done just that, by either taking the office to outside destinations to be inspired by new peaceful scenery or staying at home and using some creative twists to keep the day fresh and their hips happy!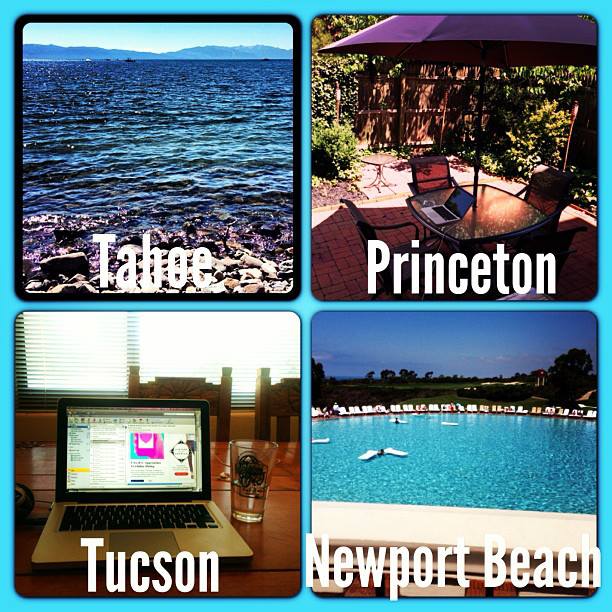 Eli got some R&R over the weekend at the #1 resort in the nation–Pelican Hill, nestled in beautiful Newport Beach. She relaxed and indulged poolside with her husband, two sons and in-laws. By Monday she was recharged and itching to get to work (by the pool of course) on her brand new Mac Book Air!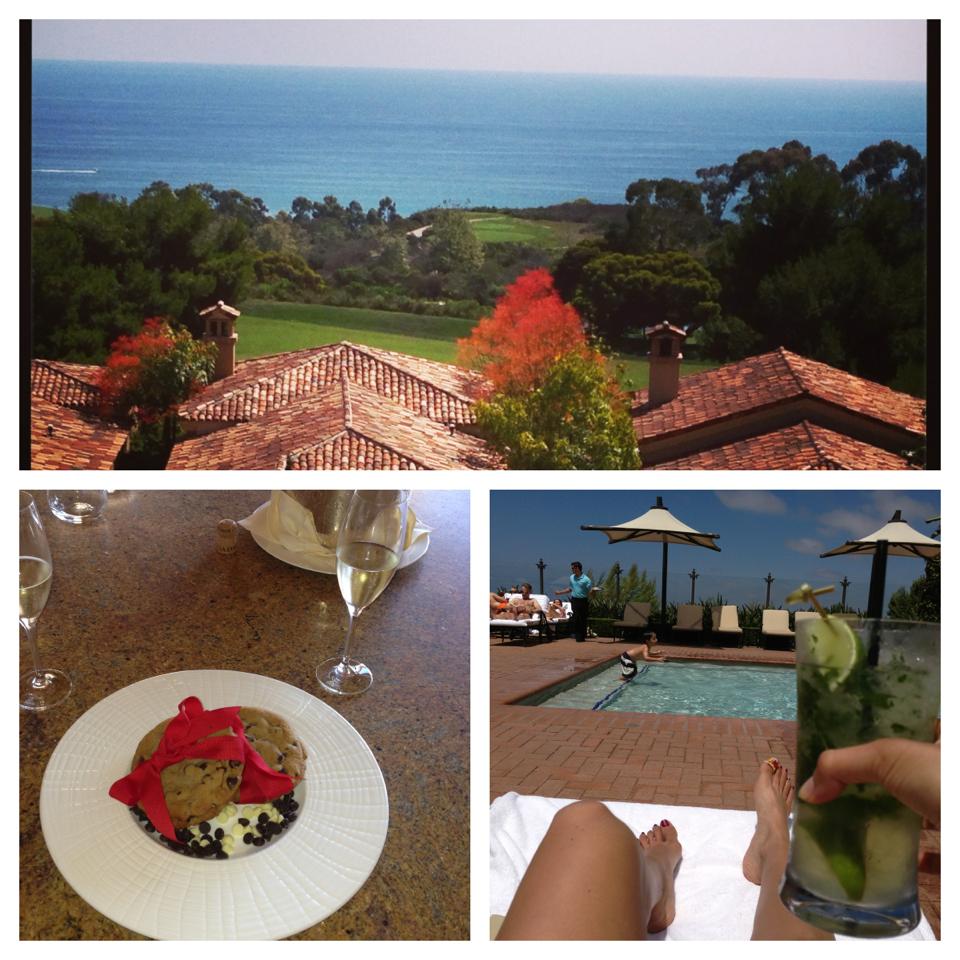 In between rowing workouts, Sara took her office to the patio to enjoy the sunshine after a weekend spending the 1 year Olympic anniversary with her pair partner for her bridal shower and Bachelorette party!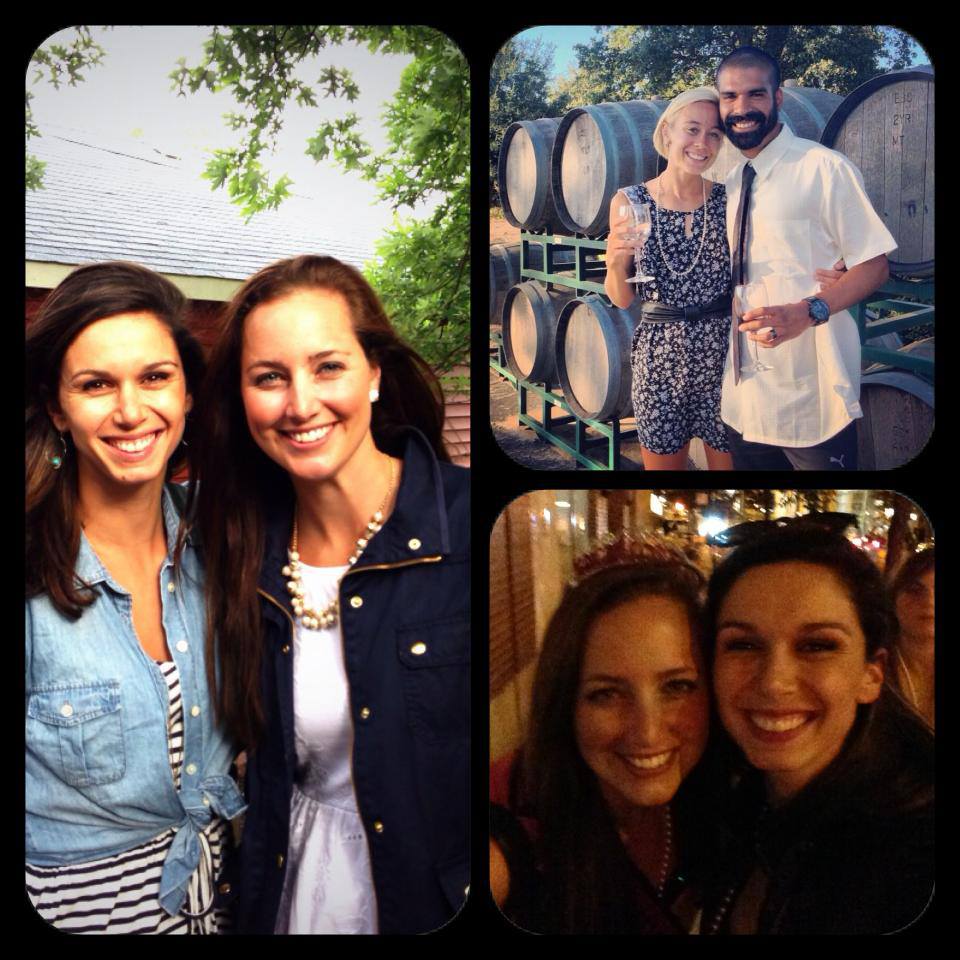 Morgan worked right on the shore of Lake Tahoe after attending her friend and track team mate's wedding at a vineyard in Sacramento.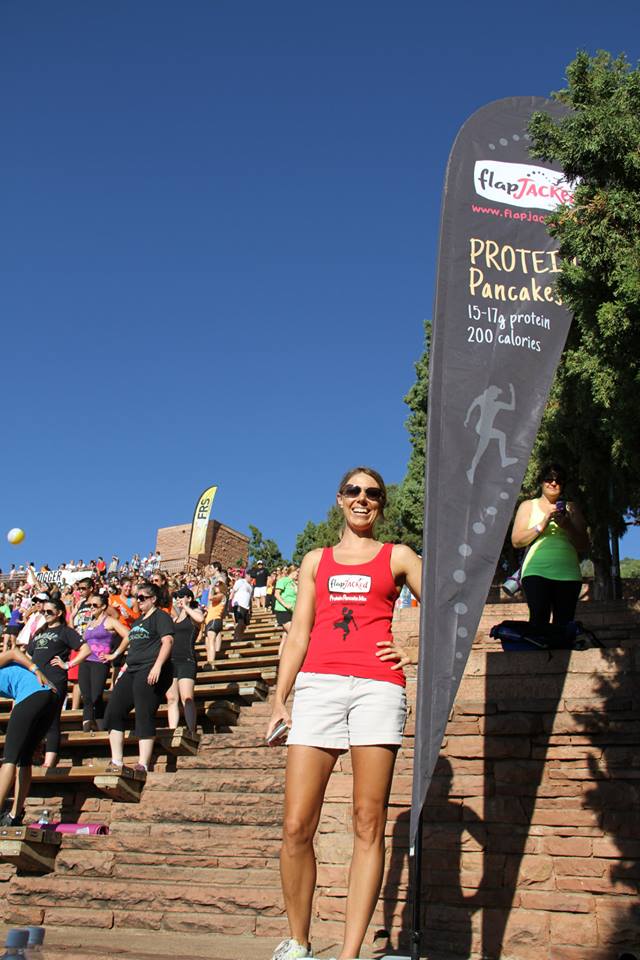 Sarah worked from home in Tucson on Monday (it's so hot there we don't blame her for staying inside!) However she reminded us of an important and creative tip for working at your desk–periodically take standing breaks to prevent hip and back tightness! (You may have heard that "Sitting is the New Smoking!") Setting up your laptop on a crate is a simple solution to make standing and working accessible and comfortable.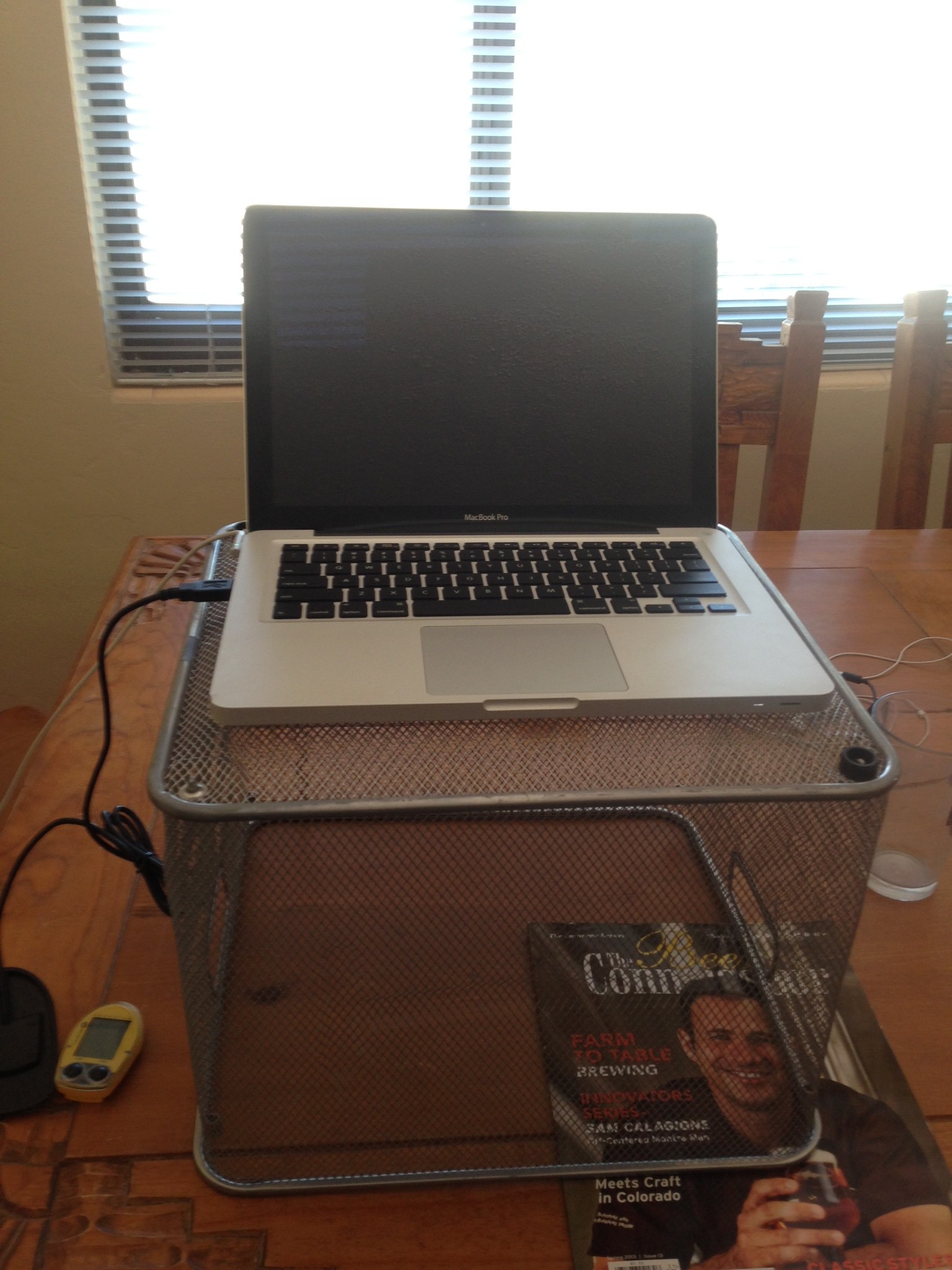 With the rest of the week ahead of us we are encouraging one another to get out, stand up and push ourselves to new levels of performance and creativity in every task!