Win the Gear Patrol "Ultimate Summer Run Kit" Featuring 110% Compression!


Gear Patrol has curated the Ultimate Summer Run Kit, completed by The 110% Overdrive Compression Sox + Ice Kit which comes with 110% Compression Sox, the Over Sleeve, 110% Reusable Ice Inserts, and a thermal bag. It's the simple, mobile way to recover anytime, anywhere from your summer training. In addition you will receive the other items featured in the kit!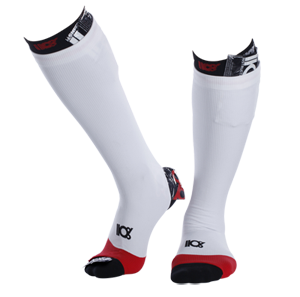 For the chance to be the Lucky winner of the entire Run Kit, log in to Facebook and enter at this link: http://bit.ly/12nj1d9
Winners will be announced on July 22nd at 12:00 Eastern. 10 winners will receive the 110% Overdrive Sox + Ice Kit and 1 lucky winner will receive one of each piece of gear listed in Gear Patrol's Summer Run Kit. Restrictions on sizes and style availability may require modifications to the prize package (example: men's vs. women's). Pictured gear is for reference only. Retail value of the prize package is $1000 (US) For logistic purposes, this contest is limited to US residents only.