Dear Miley Cyrus–A Female Athlete's PR Perspective on the VMA's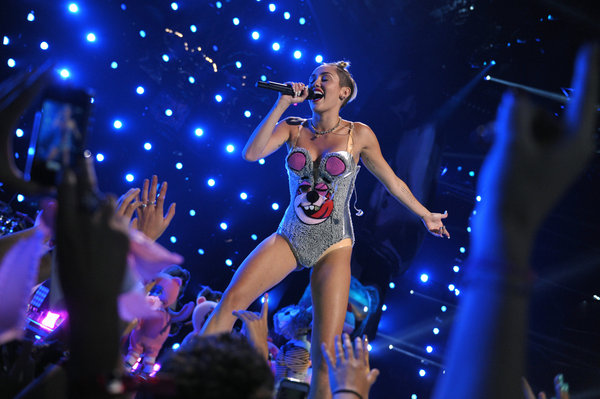 Dear Miley Cyrus,
I would like to begin this by applauding you for getting exactly what you wanted, everyone talking about you, tweeting about and clips all over the news, But SHIT, I recall after other VMAs everyone talked about Taylor Swift (one of my personal faves) and, and they never had to stick out their tongues like devils, twerk to point where it became pathetic and even stick a foam finger up your…….
By now you've likely seen, heard about or googled Miley Cyrus' appearance at the VMA's this week. Although this is not the first scandalous performance on live TV, (remember the kiss between Madonna and Britney Spears or Janet Jackson's wardrobe malfunction), it was perhaps the most overtly raunchy performance for the entire duration of the segment. While everyone continues to talk about the unusual outfit and stripping, strange twerking dance moves and the ridiculous foam finger that she pointed everywhere, some of us may also recall that Miley was formerly Hannah Montana. So where did things so strikingly change directions?
While no one can say for sure what Miley's motives were (publicity stunt, rebellion, drugs) we, a public relations agency powered by a group of assertive women, felt compelled to voice our opinion, questions and concern on the subject. This summer, ESPNW has been airing its Nine for IX documentary series to celebrate the ground breaking women in sports and the media and the empowerment this has forged for women in all areas of life. So why then would this 19 year old woman like to waste decades of hard earned equality and empowerment on a poorly executed soft porn-esque song and dance? After watching Nine for IX's newest release "Branded," about women in the media and sports spotlight we can't help but wonder if an incident like the VMA's is really what a woman such as tennis star Billie Jean King had in mind?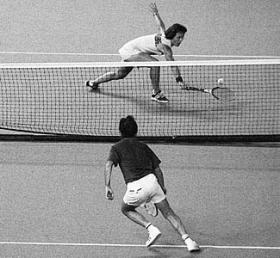 Many may argue that regardless of whether or not you enjoyed Miley's performance, she was executing her freedom of speech and unabashedly promoting female sexuality, both of which have their significant and necessary place. Yet for a team of professionals whose role is to create a public image for clients, brands and athletes, many of whom are also females, it's hard for us  to imagine that this is the persona one would want to create. Ultimately what does this mean for Miley's sales? Her future opportunities and endorsements?  Or her current/former fan base of mothers, young kids and teenagers that look up to and admire Miley, and quite frankly, want to be like here? Sure there is a lot of tweeting that Miley is proud of, a lot of buzz, yes, but what happens next week when she becomes yesterday's news?
Miley once said: "I don't want to be perfect, but I do want to be a role model. My Mom always tells me that imperfections are equal beauty.  All of us are imperfect." Well guess what Miley…we are not perfect either and we all very much know that you've grown up and that you're no longer Hannah Montana and that you've made mistakes along the way.  (So have we. And that's ok.) But, at 19 years old, you're also an adult in the spotlight, and as a result, carry that very responsibility whether chosen or not of being a role model. So ask yourself this? Will moms still take their teenage daughters to your concerts? Buy your CD's? Use you as some kind of inspiration for them to follow their dreams and experience "The Climb?"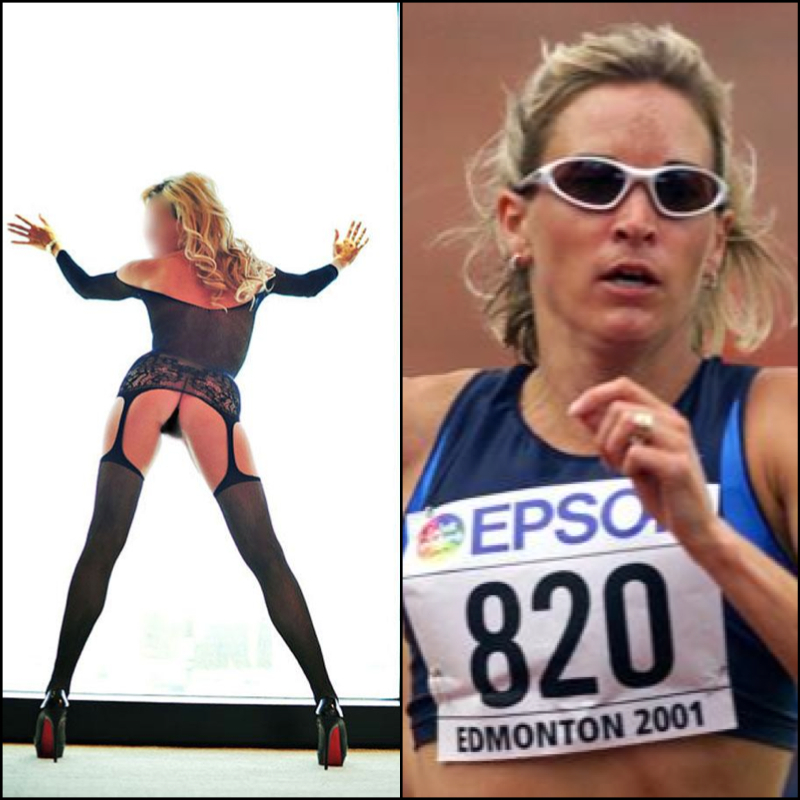 In the world of athletics three-time Olympic runner Suzy Favor Hamilton, who confessed to being a lucrative Las Vegas escort, comes to mind. While Hamilton did not necessarily take on that "profession" for additional fame, she did generate significant media buzz and bring her name to a new audience. Notably, "Favor Hamilton described the escort business as 'exciting,' a change from the other life she lives," post athletic career as a normal Mom with a family owned business. Favor Hamilton's transformation from a wholesome role model to essentially a prostitute strikes a similar vein to Miley's original media image as an all-american girl from a talented musical family to rated (almost) X performer. Perhaps a backlash to the pressure to be perfect, traditional and wholesome which is yet another falsified media image with significant repercussions when placed upon women who feel it is impossible to successfully just be themselves.
Rather than look down upon Miley or Suzy, these displays greatly motivate the SMACKANISTAS. We are in the incredible position of influencing the way women and products for women are portrayed in the media. Whether it is unhealthy body image, overly-sexualized young girls or the pressure to be perfect, we have the ability to turn the conversation around in the way we position our clients, represent ourselves and encourage our fellow women in the industry. It's not likely that the 2013 VMAs reflect upon women as a whole, but events like these do momentarily set us back. Rather than praising a talented and beautiful young woman's voice, artistry or creativity (heck, we're all for entertainment!), we are all hung up on Miley's raunchy dance moves, obscene outfit, weird tongue gestures–ultimately all of which is negativity. Yesterday, best selling author Elizabeth Gilbert (Eat, Pray, Love) tweeted, "If you are truly absorbed in your own life's work, you shouldn't have the slightest bit of time left over for criticizing anyone else's." We are not here to criticize or put down Miley, but instead choose to stand up, voice our opinion and absorb ourselves in what is a major part of our own life's work, as women with the power to shape the media that entertains, educates and instills the cultural values of the present day.