Get Ready to Run in Your Undies!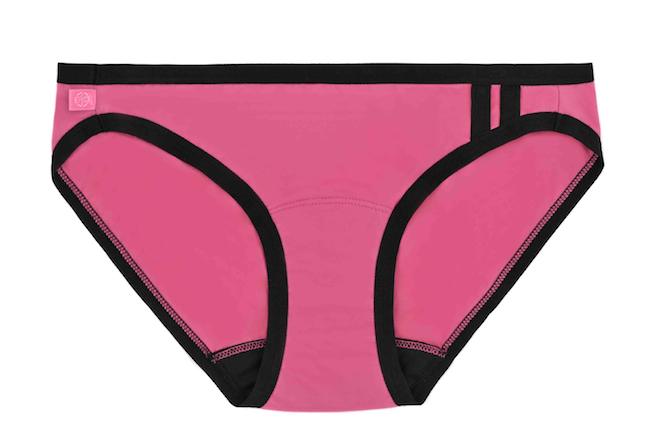 When the Press Release and video for the Believe I Am + Dear Kate Running Underwear collaboration hit social media it raised a very personal and important question–Do you run in underwear? Should you run in underwear?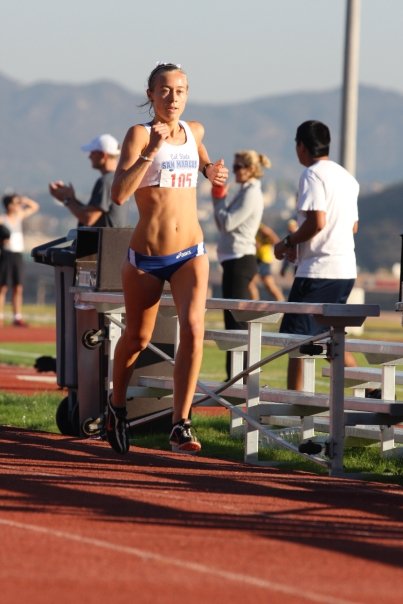 Whether you prefer to have the second lining of undies, are still unsure about doubling up with your running shorts or literally run in bunhuggers like Morgan (above), the "I Am Strong" Bikini is THE pair to try! Designed by Olympic Runner Roisin McGettigan to provide everything a female runner needs including the Dear Kate signature liner which replaces the need for traditional disposable liners. The line is bedazzled with the inspirational "I Am Strong" and "I Am Butterfly" visual cues rooted in sports psychology to give you a good kick in the rear as you set out to reach your goals!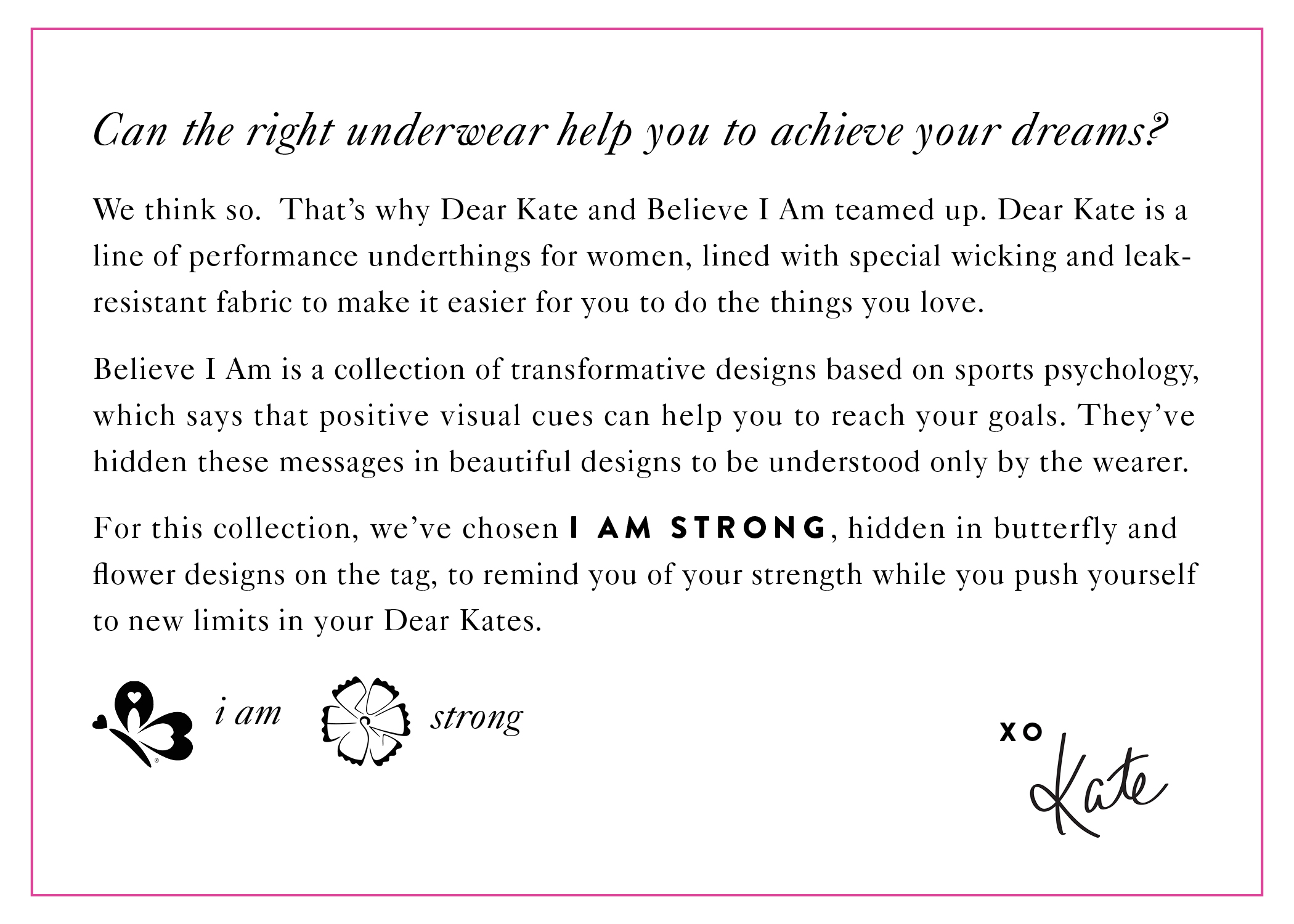 Watch the video that is inspiring women to hit the track with new found confidence!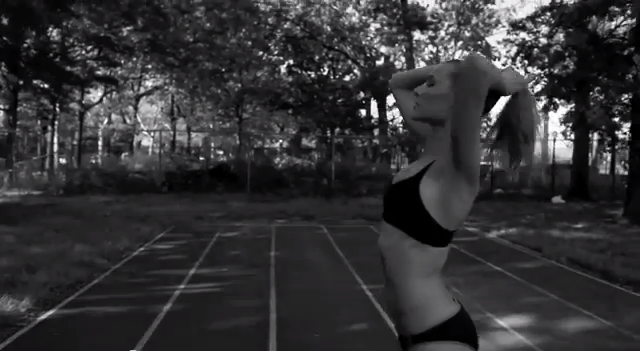 The "I Am Strong" Bikini is available in two cuts (the full and the mini), and two colors (pink and black). It will be availabe for sale online this Friday September 20th through www.believeiam.com and www.dearkate.com.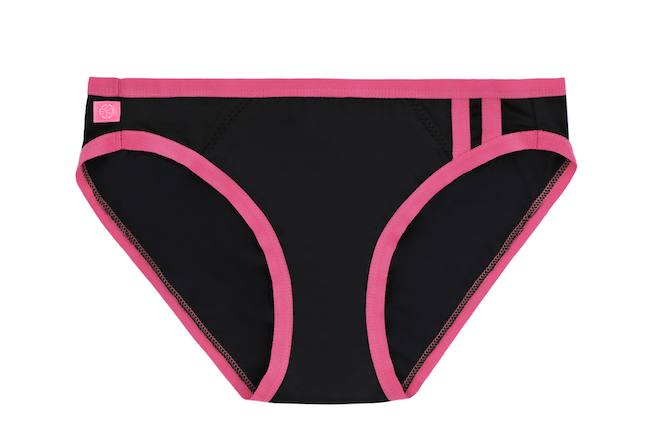 SMACKANISTA Olympian Sara Hendershot will be on site at the exclusive launch party in NYC this Saturday! be sure to follow her @SaraHendershot on Twitter and @SMACK_MEDIA on Instagram for live updates and behind the scenes images!