Client Outlook: SportRx Has A Clear Vision For 2014
Led by a team of opticians who ride their bikes, run races, push jogging strollers and bomb down slopes, SportRx has a strong passion for lifestyle and sunglasses and their mission is straightforward: To help you see better while doing the things you love by providing the best in custom prescription sports sunglasses.
For example, THIS is how Rob Tavakoli, lead optician at SportRx, stays fit and takes phone calls with clients and media (yep, he bikes around the office…otherwise, he claims he'll just doodle or surf the web while on the phone…something we're all guilty of):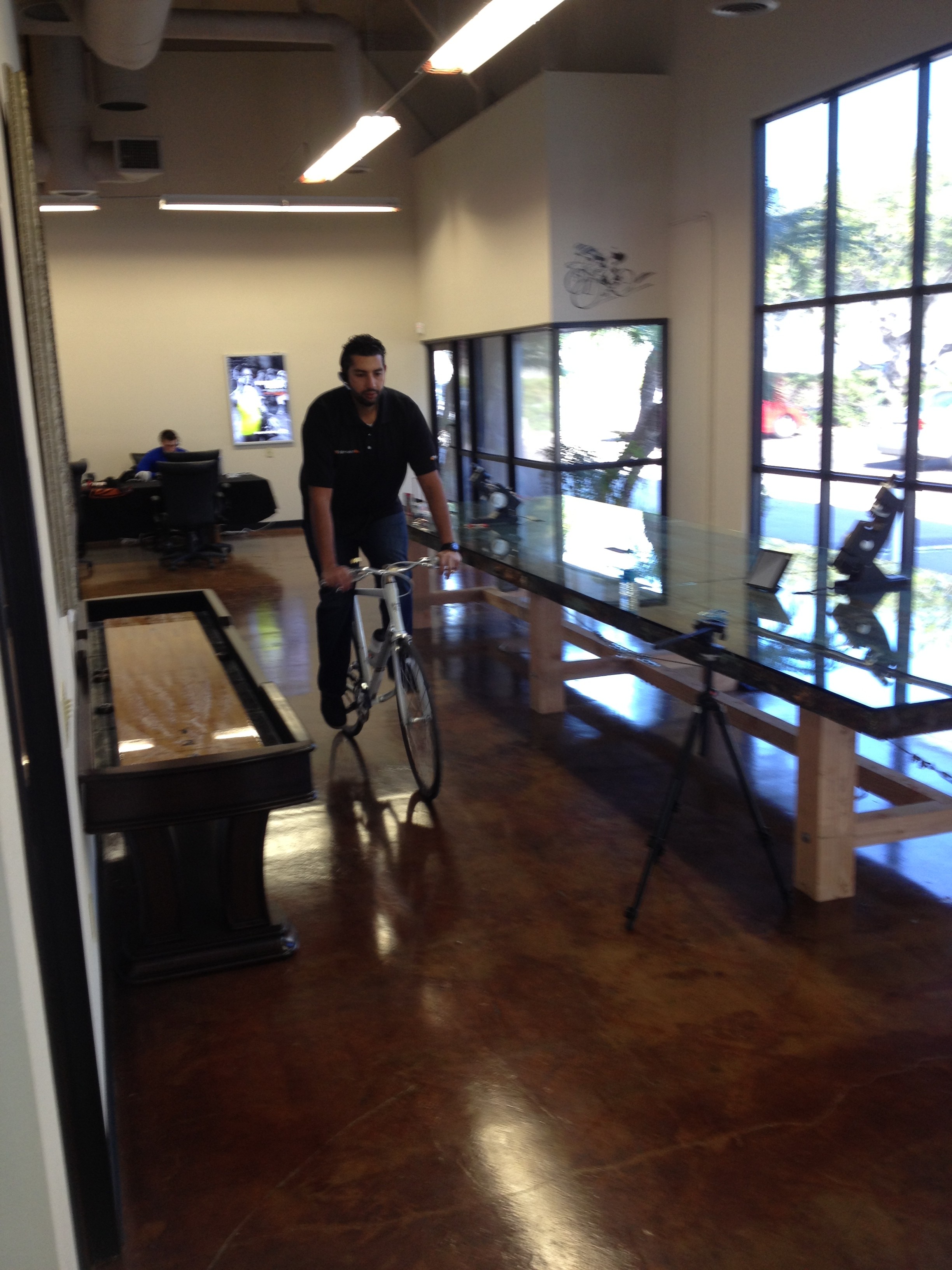 Can you say AUTHENTIC? Already known for their world-class prescription cycling sunglasses and prescription motorcycle goggles, SportRx debuted an exciting ad campaign in Bicycling Magazine (below with Rob leading the peloton) which helped drive a record sales high to close out 2013!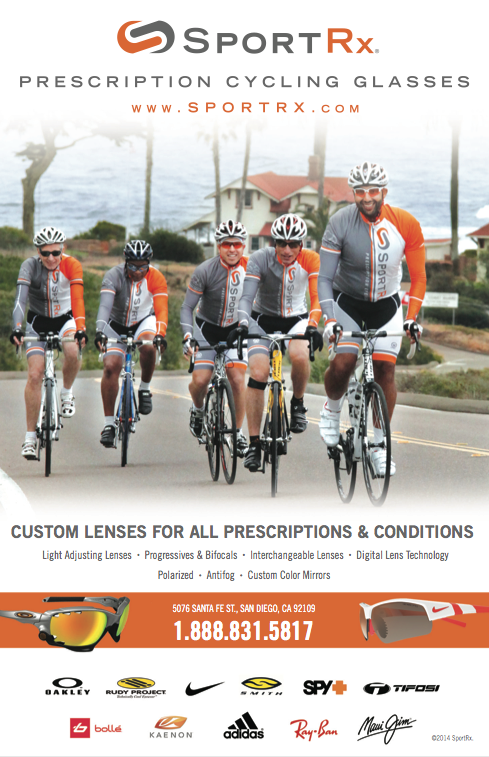 2014 looks to be another big year for SportRx with an increased focus in the golf and fishing markets, with supporting ads in both Golf Magazine and Sport Fishing Magazine: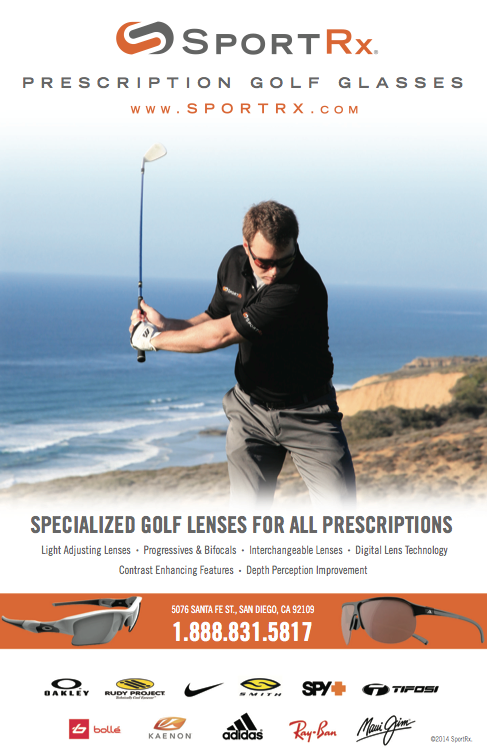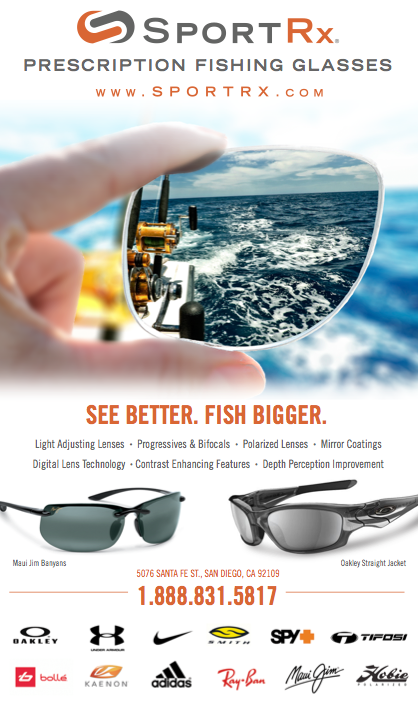 Alongside our authentic clients; who help athletes and active people stay healthy and do what they love, it is our mission to fully involve and immerse ourselves into our clients' products and goals. Below are some of the ways we are honing in our support, knowledge and involvement with SportRx:
Eli trying on some Rudy Project Rydon II frames in white pearl, which with Rob's expertise, will be perfect for her training build up to the Vineman 70.3 Triathlon.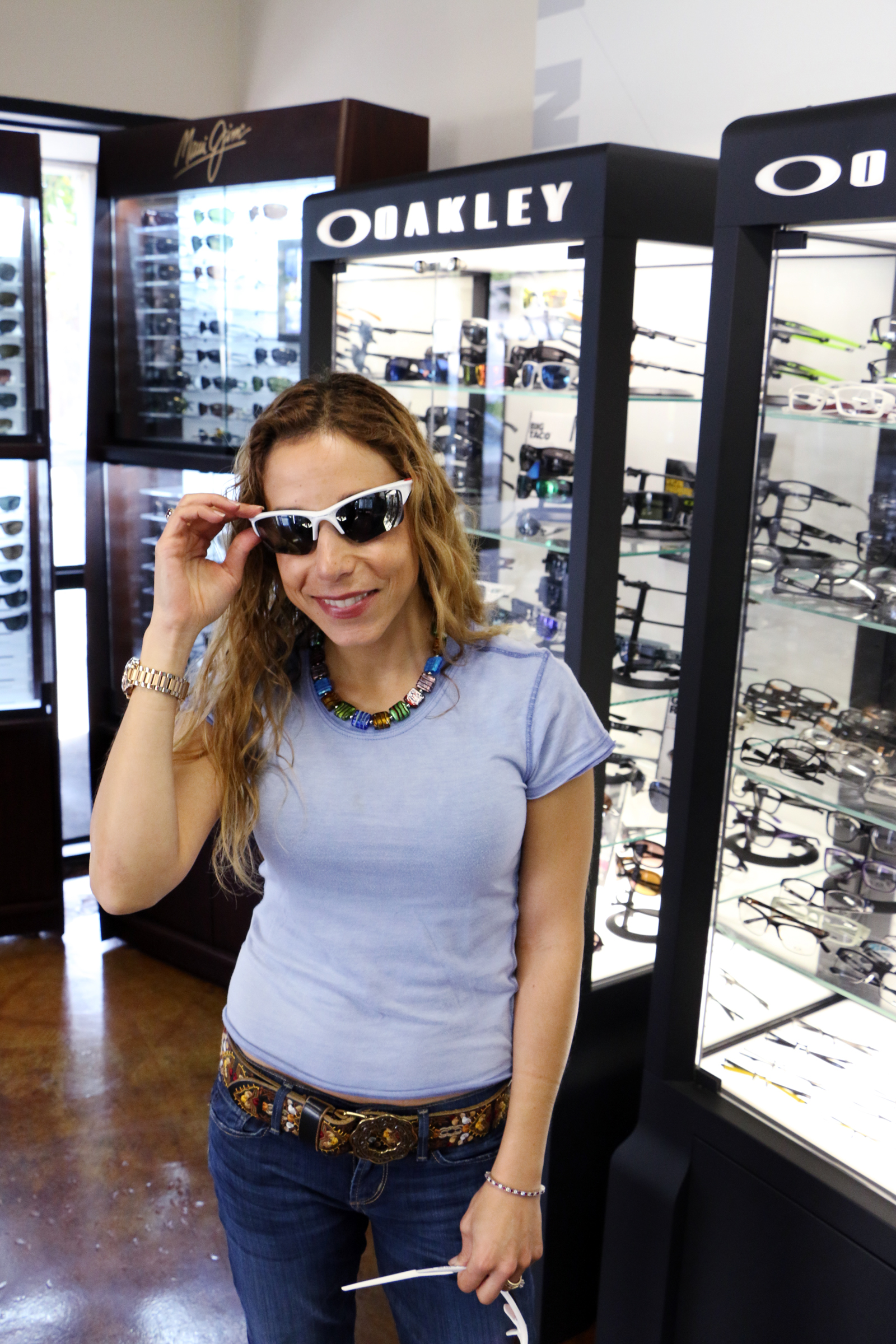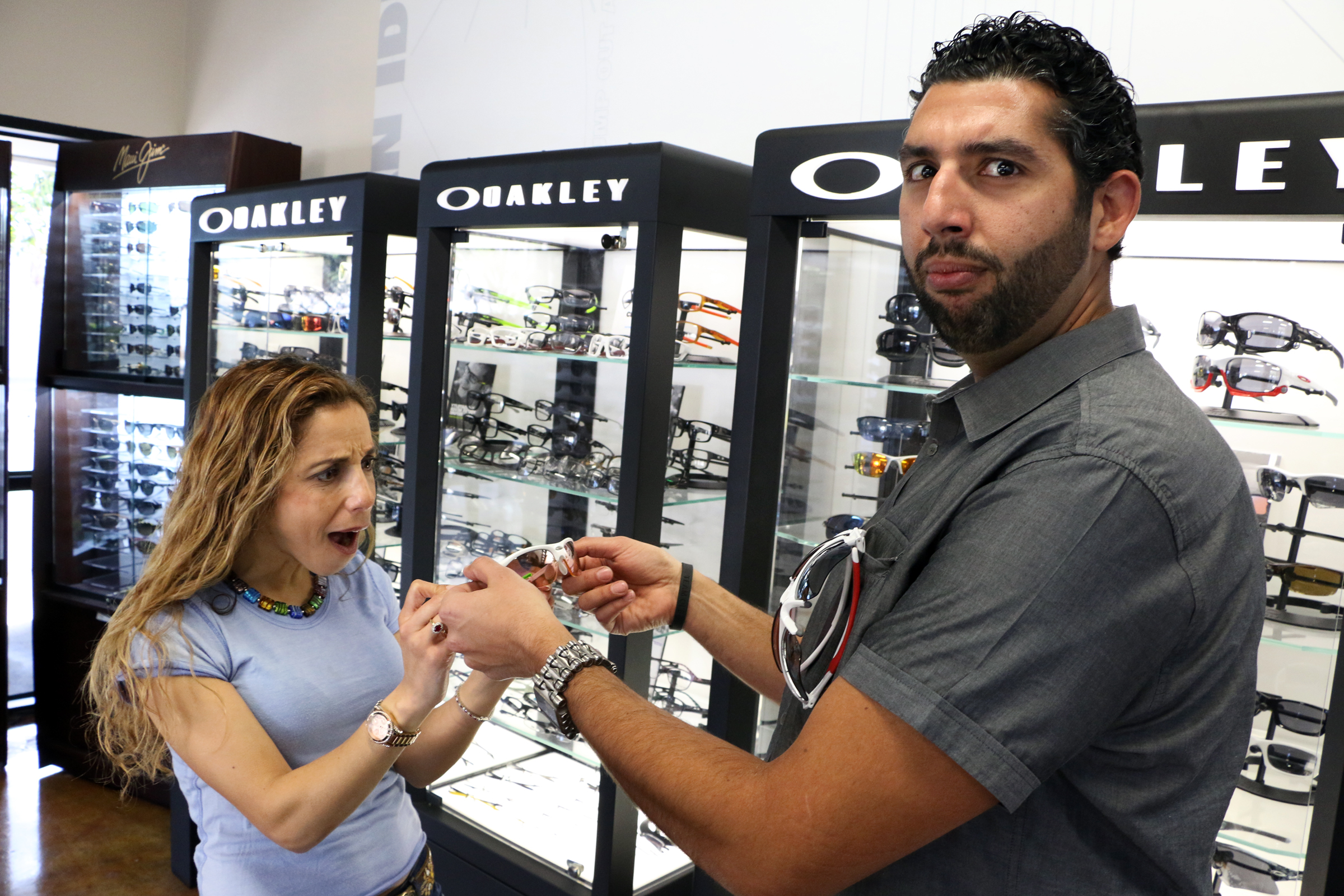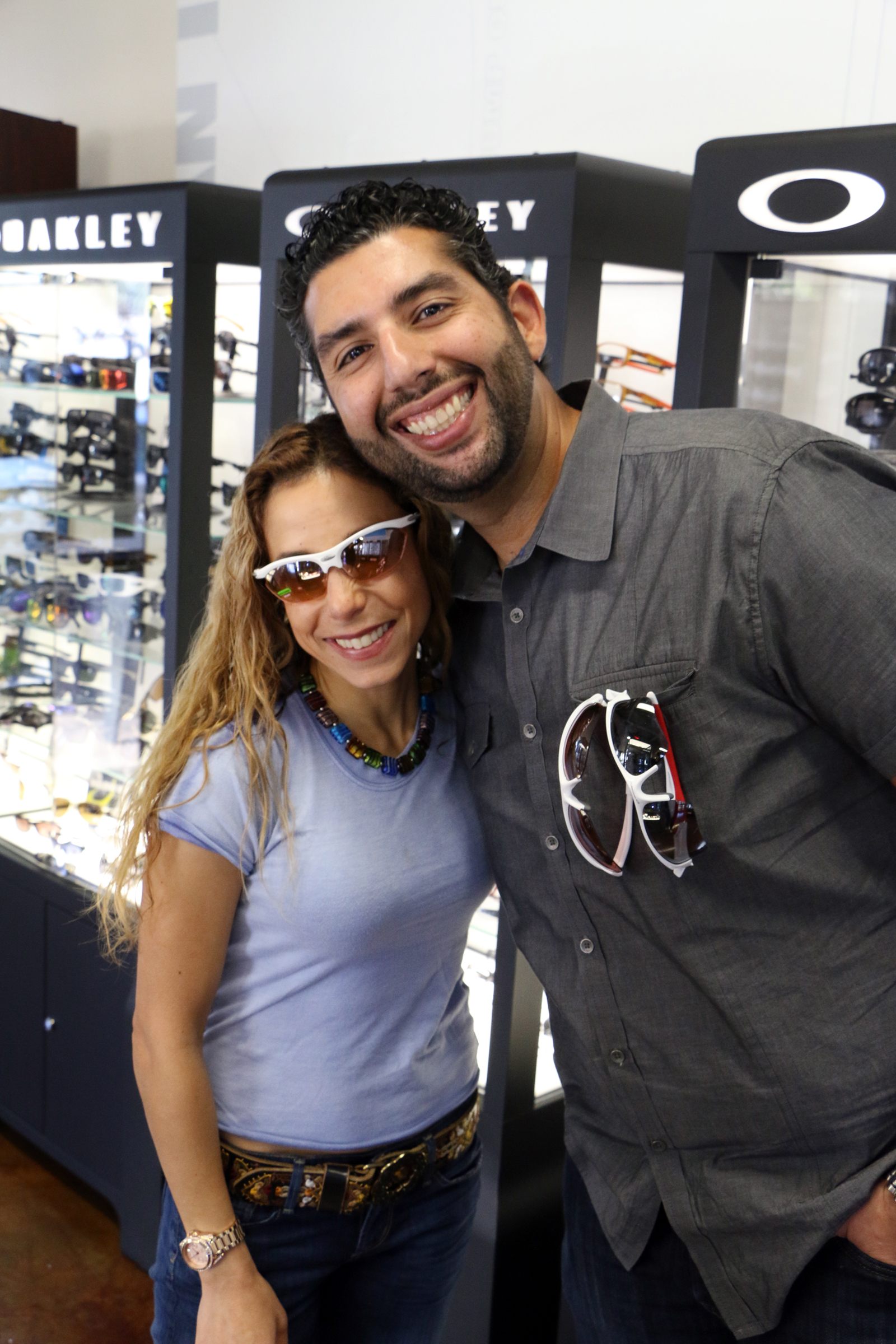 Brittany attended the PGA Tour event in Palm Springs to report back with direct insight and presence into the heart of the golf world. Here she is pictured here at the event with a TaylorMade Golf Tour Rep, friend & old colleague.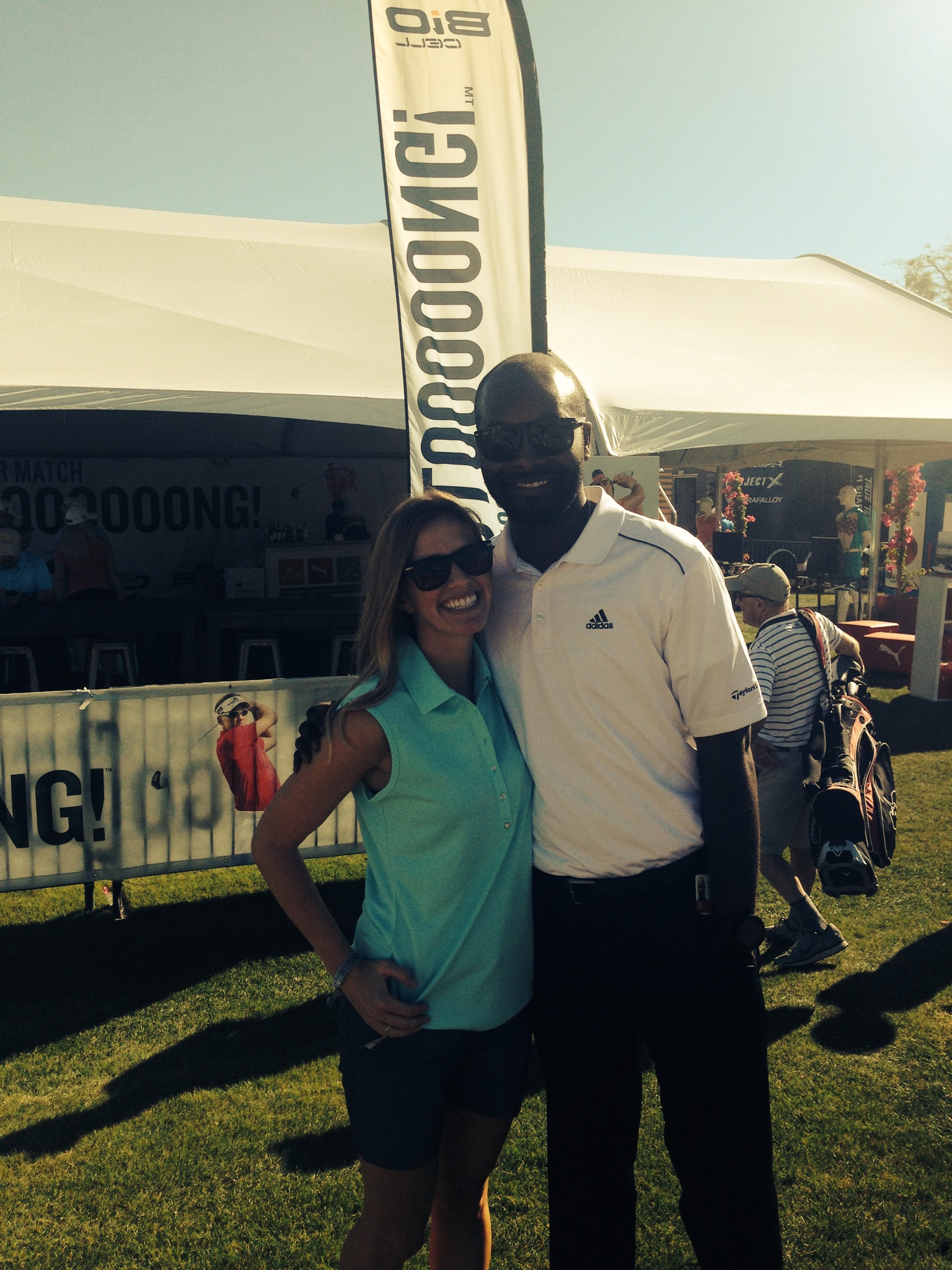 Morgan even picked up her first ever fishing poles and will enjoy some of the world's best trout fishing in the Eastern Sierra Mountains!
If you wear prescription glasses or contact lenses, be sure to check out SportRx for your sunglasses and ski/motorcycle goggle needs–your eyes and performance will thank you for giving them customized and UV protected lenses to see better for your next step, pedal, stroke and of course, view!