THREE NEW SMACK! CLIENTS – AUTHENTIC BRANDS BASED ON PEER-REVIEWED SCIENCE THAT WE TESTED, LOVED AND WELCOMED!
We love announcing new clients, and this month we get to share not one, not two, but THREE new clients rooted in athletic performance and science!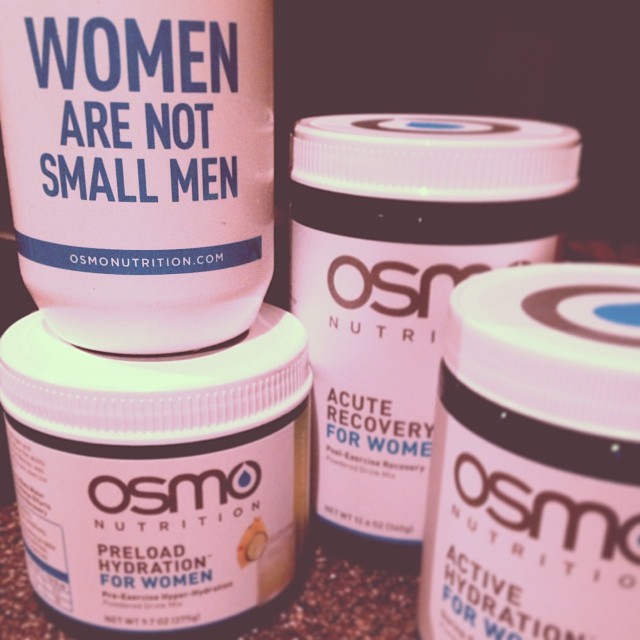 Our new superhero is Dr. Stacy Sims, Stanford PhD, Exercise Physiologist-Nutrionist and badass cyclist and Ironman Triathlete. She formulated Osmo Nutrition with sex specific nutritional hydration and nutritional needs in mind and she oozes passion that stands behind her very scientific approach. Sarah is already reaping the benefits of female focused hydration during her grueling swim workouts! (And yes, the SMACKANISTAS will never work with a company nor product that we don't obsess over nor believe in.  If we don't have a passion for it, it doesn't fuel us to SMACK! It!)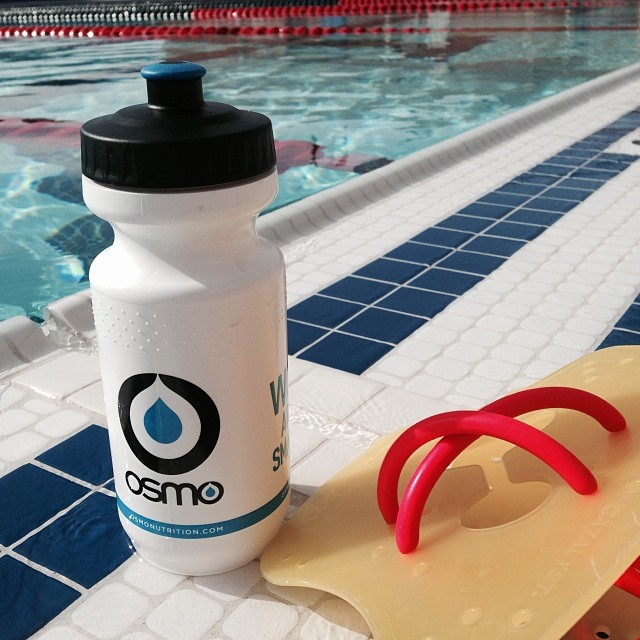 Eli had the chance to meet up with Stacy (pictured below with Eli) and the Osmo team in San Francisco this past week to learn about the specifics of the science and research, solidify marketing and PR plans and of course, have some fun time in the San Francisco sunshine!
Stacy and Lisa Hunt of Osmo love their SMACK! Media undies!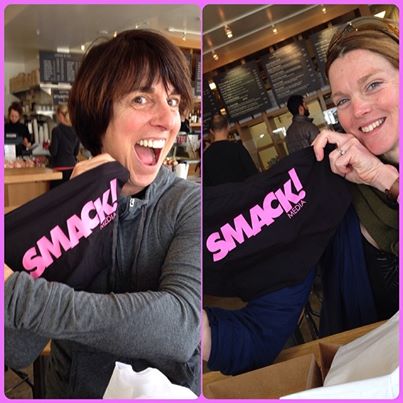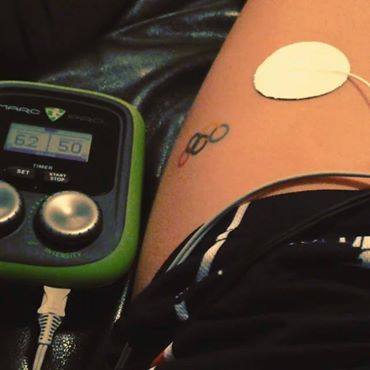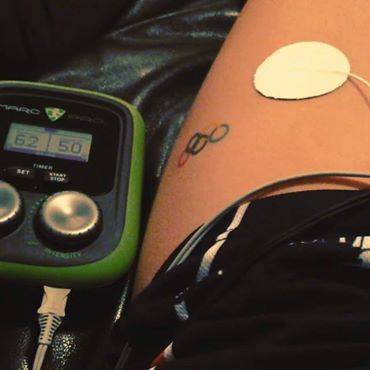 SMACK! Media Olympian, Sara has been raving about the amazing recovery and injury prevention benefits of Marc Pro for a while (check out her legs, and the Marc Pro, pictured above), so we jumped at the chance to bring them on board! Marc Pro is an electronic muscle conditioning device that is intended to improve and facilitate muscle performance by decreasing recovery time, soreness, and fatigue.  It creates unique, strong, but completely non-fatiguing muscle contractions that set off a cascading series of physiologic events leading to the normalization of tissue through the movement of nourishment and waste. Bottom line: Under recovered and therefore over trained muscles are a major cause of athletic injuries. If you can fully recovery from yesterday's fatigue, you are better able to maintain proper biomechanics, perform better, and lessen your likelihood of injury.
Marc Pro President Ryan Heaney met with SMACKANISTAS on the east and west coast this month (very impressive–he must recover well from travel with Marc Pro)!
First he connected with Sara in Philly: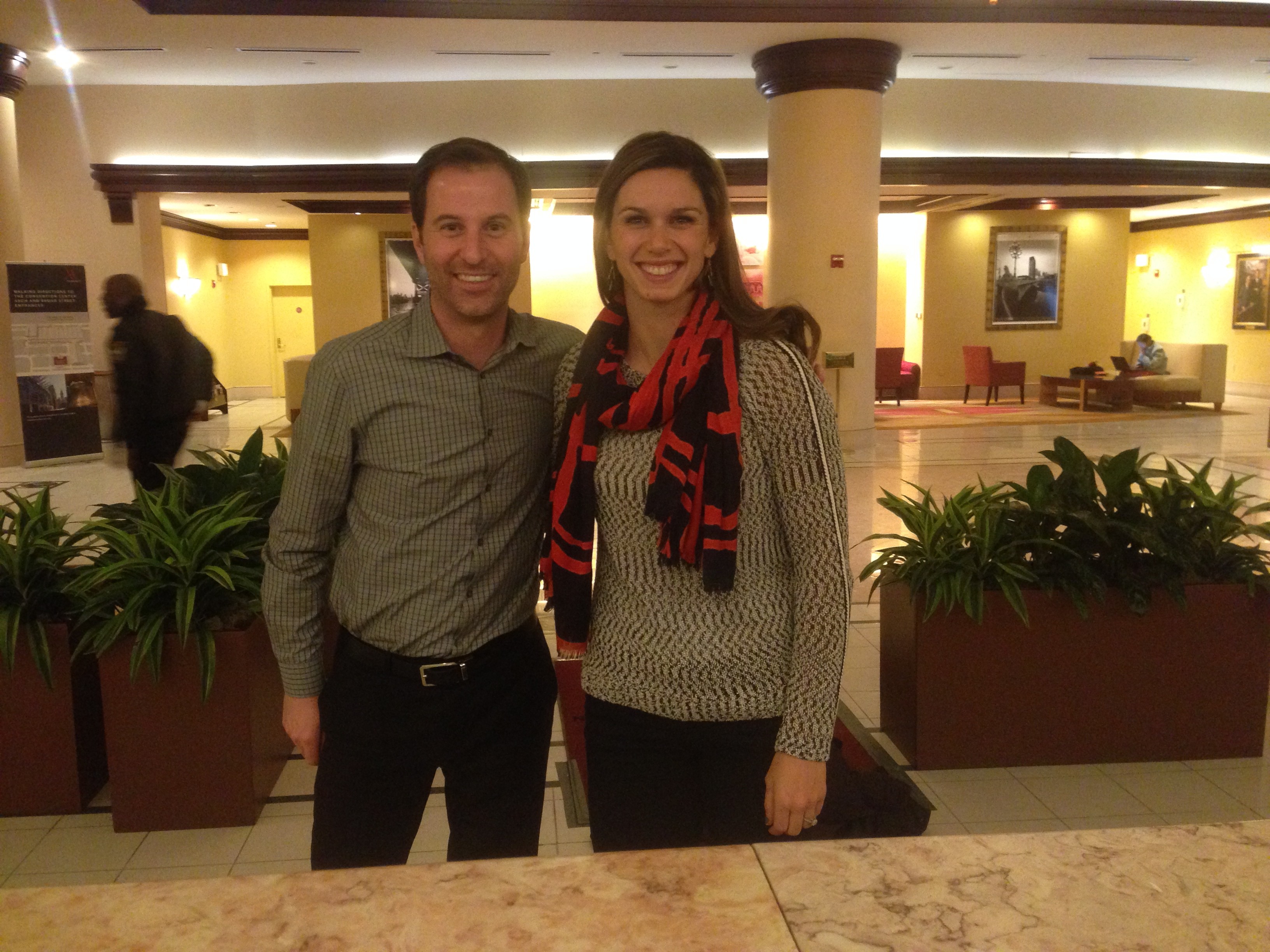 Next stop: A Ski trip to Mammoth Lakes, CA where he gave Morgan a Marc Pro instructional lesson over beers–now that's multi-tasking!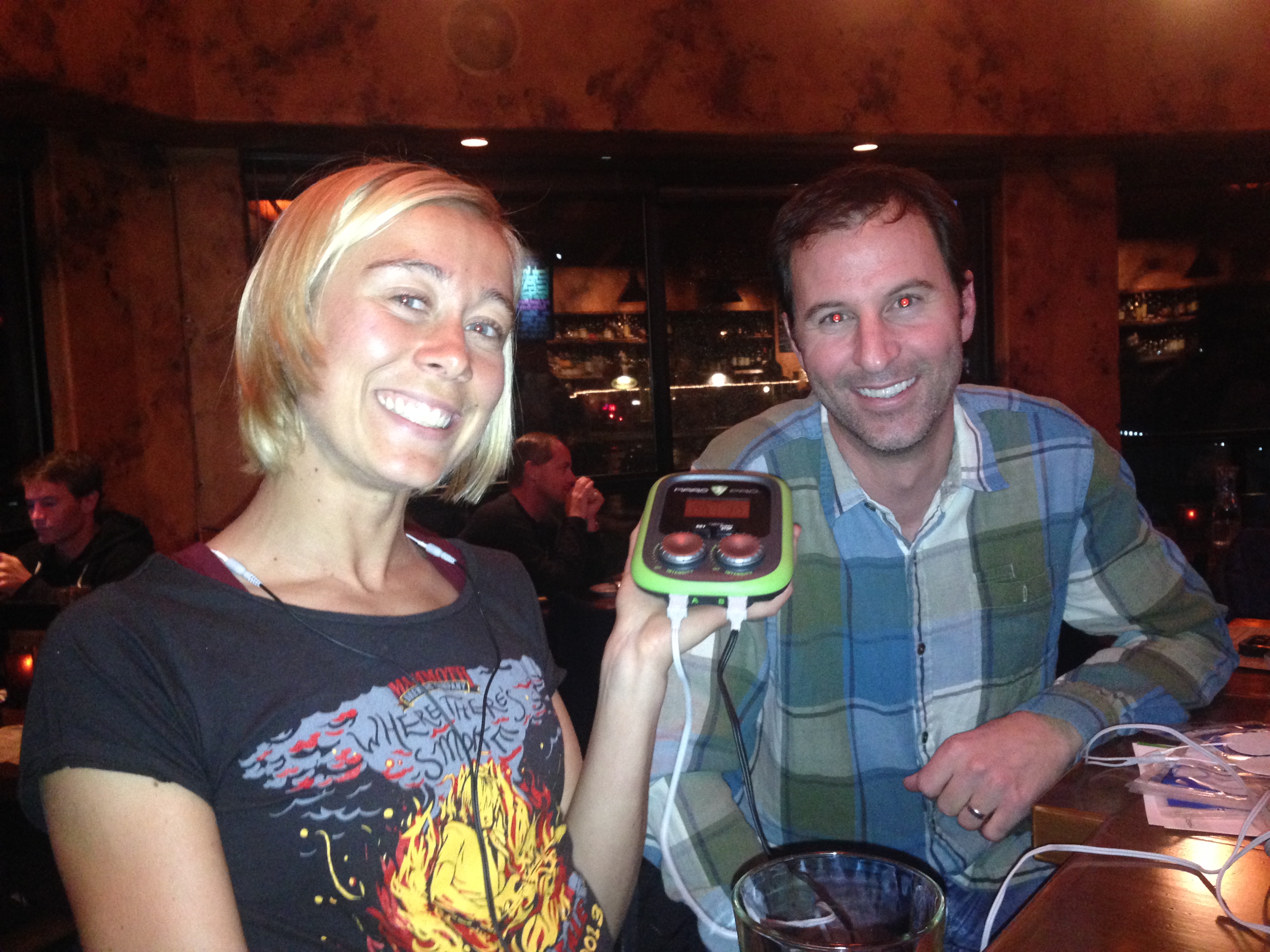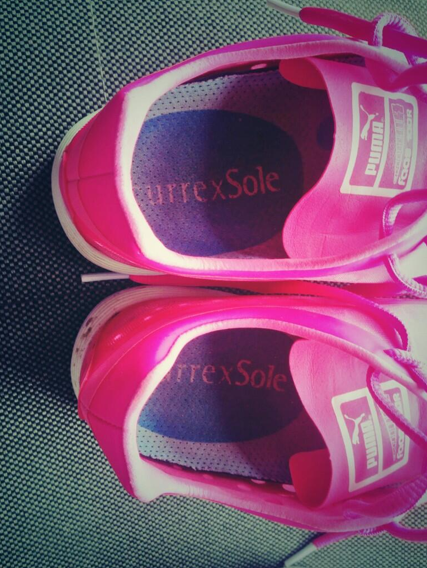 While working at a running specialty retail store a few years ago, Morgan met Lutz Klein the CEO and MD of currexSole, the number one awarded insole brand in Europe. They stayed in contact through races and running events and as currexSole began their push into the U.S. retail market they looked to SMACK! Media's strategic marketing and PR to make the leap over the Atlantic Ocean! Their running specific RUNPRO insoles have a dynamic and individual specific fit (based on foot type, body weight and leg/knee angles) to ensure that athletes get a proper fit for their body. currexSole is right in line with current footwear science and technology (including a zero mm drop so it won't interfere with shoe construction). What's more, the design is radically different than the most commonly used insoles in the US, as they are truly designed for running and move with your feet vs restricting them.
Morgan kicked off our partnership with currexSole by running 8 times 1 kilometer at altitude with her RUNPROs in her racing flats (pictured above)!
So if you see a SMACKANISTA running, rowing, swimming or hitting the gym with extra spring in her step, look no further than the powerhouse of performance brands we are working with and integrating into our own training and recovery programs!