Ready To Race! The SMACKANISTAS Share Their Favorite Tips To Help You Toe The Line Healthy And Ready To Reach Your Goals!
If you are a competitive runner, triathlete or rower fall racing season is here! Both Kona Ironman World Championships and the super fast Chicago Marathon are this weekend, not to mention the legendary Head of the Charles Regatta that Sara will be racing on Oct. 18th, the Santa Monica 10K that Morgan will be running that same weekend or the NYC Marathon that Eli is excited to toe the line at next month!
If you have a key goal race planned you are either in the middle of your toughest block of training or are winding things down for a taper and itching to get to the start line healthy. We put together some of our favorite tips and resources to help you get to the startling line ready to perform as well as some tips of our very own!
The Sweet Spot
Getting the most out of yourself at a race starts months in advance with goal setting, dreaming, visualizing and planning. Ro at Believe I Am is our guru when it comes to smart sports psychology advice and products from a real (Olympic) athlete. Her recent blog is excellent for helping athletes dial in whatever is helping or hurting their performance at any point in their season. (We are also so excited to get our hands on the new Believe Training Journal launching this month!)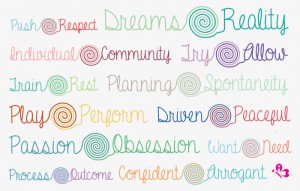 Injury Prevention Starts With…Reading!
We are also excited for our friend TJ Murphy, co-author with Brian Mackenzie (Founder of CrossFit Endurance) of Unbreakable Runner: Unleash the Power of Strength & Conditioning for a Lifetime of Running Strong. The book tears down conventional and long-held training methods and philosophies for injury prevention and performance and shows how reduced mileage and high-intensity training can make runners stronger athletes who are ready to race at any distance. Sara credits many of their methods with completely overhauling her running form which which helped her eliminate seemingly chronic injuries. She is now healthy and injury free training towards a hopefully rowing seat at the 2016 Olympic Games.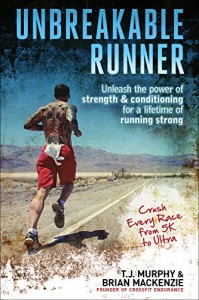 Don't Foam Roll Your IT Band!
Eli has been super diligent with injury prevention during her build up to the NYC Marathon on November 2. This includes regular visits with ART Specialist Dan Selstad (who also works on track stars like World Championship Bronze Medalist Brenda Martinez) to help her with her trouble spots; naturally her "tight ass" or what she calls, her "pain in the piriformis." Of course, her regimen also includes plenty of self-treatment and massage at home, to which Dan has given her some interesting advice–don't foam roll your IT band! It may sound contrary to everything we have been taught about injury prevention but the science is sound.  Overworking directly on top of the IT Band can essentially "mash" it into surrounding muscles and further limit its range of motion. Besides, the IT band is a tendon and it apparently doesn't make sense to "work the tendon." Rather, an ideal technique will seek to loosen the surrounding muscle groups. You can read the full article here (its fascinating)! We love that they use The GRID™ by TriggerPoint in their demo!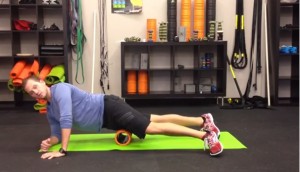 Find Inspiration
Its easy to get caught up in our own training and racing, which is not always a bad thing, but it can also place unnecessary stress and pressure upon us. Not to mention we run the risk of missing out on some other incredible performances and moments like Deena Kastor's World Record Master's Half Marathon last month in Philly! While her time of 1:09:39 (5:18 pace) is far faster than most of us can muster, watching athletes get the best out of themselves at any level can boost our motivation. Morgan is coached by Deena's husband Andrew (who also coaches Deena) and she notes that seeing and celebrating someone with Deena's accomplishments (such as a Bronze Medal at the Athen's Olympics) who is still hungry to improve and have fun in the sport while maintaining a balanced lifestyle motivates her to go after her goals and get through tough workouts at 8,000 ft in Mammoth Lakes, CA.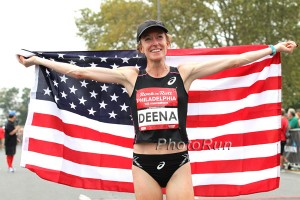 Battle Taper Madness
Some runners relish the opportunity to back off on training and rest up for a big race, yet many deal with "taper tantrums"–a wide range of symptoms and emotions leading up to a big race that include restless legs, crankiness, hunger and feeling antsy during the time they typically spend completing long workouts. What's a tapering runner to do? Fortunately Cait Chock, stud runner, writer and artist, has offered her best tips to Competitor to help bridge the gap between those last few weeks of training and race day. We love the advice from Sergio Gonzalez (Morgan's husband and professional runner/model for Puma): "During training and tapers I like to efficiently maximize the time that I have for recovery and injury prevention – I keep multi-purpose training tools nearby that allow me to stretch and roll tight muscles and trouble spots anywhere, such as the SKLZ AccuRoller. I also opt to schedule a massage on a day off or light training day to ensure I have taken every opportunity possible to be ready for my next workout or race." Read the full article here.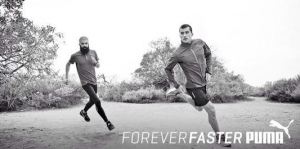 So, enjoy the fall season and make sure you prepare for whatever adventure is on your calendar.