SMACK! Media Instagram Takeover: A Day In The Life Of Olympian Sara Hendershot
Do you follow SMACK! Media on Instagram? Well run, row, bike but don't wait as we are excited to launch weekly Instagram "takeovers" to give you an exclusive look into what it means to live and #SMACKwithPasssion. Each week, we will host a takeover showcasing the day in the life of the SMACKANISTAS, world-class athletes, bloggers and media personalities. Show us how you SMACK! with passion by using the #SMACKwithPassion hashtag and you could even be chosen for a feature!
To kick off this exciting series, we asked Olympic Rower Sara Hendershot to take the reigns. Sara, who finished 4th in the women's Pair at the 2012 London Olympics, recently made a cross-country move to Boston in order to train for a 2016 Olympic team bid in Rio.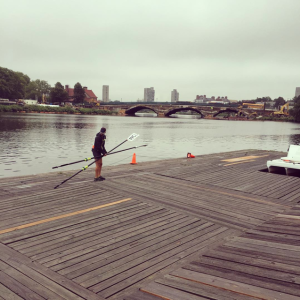 Good morning! We have a rainy morning on The Charles today in Boston while my teammate and I are getting ready for a row. We will be on the water for 80 minutes working on skill and hitting different race paces and I'm excited to work on some speed!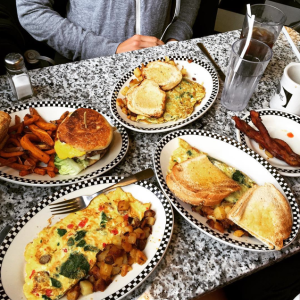 After an 80 minute row that turned into a 2 hour row, (you never turn down awesome coaching, you just go with it), it's time for a team breakfast at #thebreakfastclub in Allston. Guess who ordered two entrees?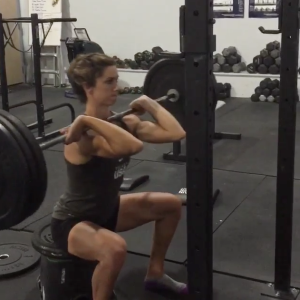 We are done with session 2 of the day that includes gym work made up of a dance warm up, front squats, a fun WOD courtesy of @emilyschromm and finishing with solid mobility work (banded hip distraction shown here). We try to do solid work that translates into the boat while still having fun. What the Instagram video: https://instagram.com/p/4-C42zwiVz/?taken-by=smack_media.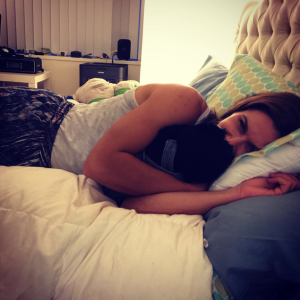 Post dinner, totally exhausted and ready for bed! I'm excited for another great day tomorrow. Thanks SMACK! peeps for letting me fill your feeds with my face today. It was fun!
Be sure to follow @smack_media and tune in to this week's takeover on Friday (personality TBA), as well as fun updates from the PR/Marketing world, our incredible clients and more behind the scenes snapshots from the SMACKANISTAS.
For more about Sara Hendershot check out her Instagram @sarahendershot and Twitter @SaraHendershot.