Why SMACK! Media?
Because we are fearless, we are passionate
and we get results by nurturing relationships.
Modern communications such as social media, email and texting are essential, but they do not replace the DNA of a lasting relationship. The integrity of the handshake, the power of looking someone in the eye, the impact of a handwritten note – all are at the heart of SMACK!
We believe in genuine relationships, getting in front of people, working out together and nurturing and appreciating people beyond their "work," and it's why we've trademarked Public Relation(ship)s.®
We are experienced publicists, marketers, executives, Olympic athletes, Ivy league scholars, and go-getters who believe in standout brands, innovative products, and the ability to tell better stories through creative customized campaigns and Public Relation(ship)s.®

REAL RELATIONSHIPS
Clients, media, colleagues and teammates.
We put relationships first.

UNCONVENTIONAL TACTICS
We are data driven creative thinkers and inventors. It's not memorable if they've seen it before.
We don't settle. We invent.

AUTHENTIC CONNECTION
We are inspired and moved by people and companies we can relate to. We drive brand and product awareness by establishing connection first.

STRATEGIC RESULTS
We analyze, devise and deliver goals that align with client objectives, ROI and benchmarks.
FOUNDER BIO
Elite level athletes are cut from a different cloth. Inspired by talent and driven by will, we are a group of skilled professionals and competitive athletes. Fearless, passionate and results driven, we bring an athletic mindset to every client engagement.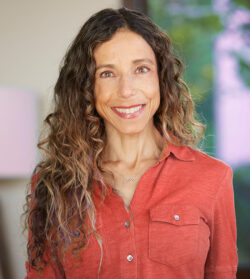 Prior to founding SMACK! Media in 2009, Elisette Carlson was the Director of Marketing at Zoot Sports, a global leader in multi-sports products. While at Zoot, she was responsible for driving the brand expansion for innovative apparel, wetsuits, footwear and compression clothing. During this time, the company's revenues tripled and expanded into 28 new international markets.
Previous to Zoot Sports, Elisette was a Senior Account Manager at The Active Marketing Group, where she implemented strategic online and event marketing campaigns for Timex, Nike, Gatorade, RoadID and United Airlines. Before joining Active, she spent 3 years managing Reebok's triathlon and running initiatives, in addition to serving as a key liaison to the NFL and NBA. Elisette also spent 2 years in sponsorship and media sales for sports programming at IMG.
Elisette's passion for sports marketing started at a young age while assisting her father with World Cup soccer events and athletes. Whether it was drafting proposals, coordinating hotels, executing game-day logistics, or traveling to South America on scouting trips, the key principles of integrity, eye contact and the value of strong relationships were deeply ingrained as pillars for excellent business practices.
A graduate of Princeton University, Elisette was named NCAA First Team All- American and All-Ivy League in Women's Rowing. As a National Champion coxswain for 2 countries, her competitive drive and determination molded her into a leader and motivator. Further, she has completed numerous marathons and triathlons, including the Boston Marathon and finishing her first Ironman in 12:37. Fluent in Spanish and proficient in French and Italian, Elisette is a mother of two young boys, a public relations contributor to Forbes.com and Entrepreneur.com and puts ultimate value on personal relationships.