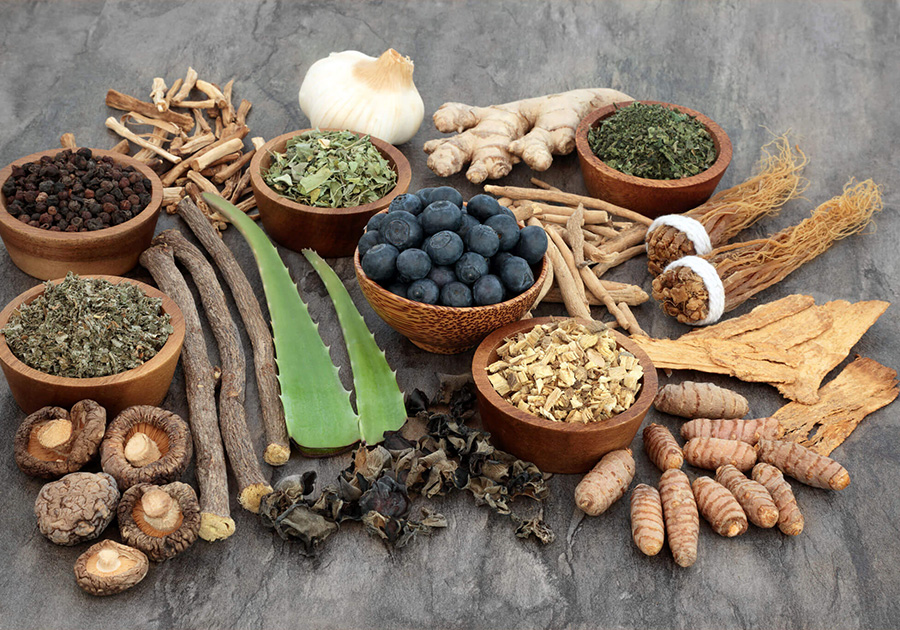 Choosing Health over Happy Hour: Adaptogens in Non-Alcoholic Beverages are on the Rise and Here's Why
After years of experts saying that alcohol in moderation can offer health benefits, The World Health Organization recently warned consumers that no amount or kind of alcohol is good for your health. This, combined with growing consumer demand for "better for you" choices with nutrition and beverages, the alcohol-free category is on the rise.
The low-to-no alcohol category surpassed $11B in 2022, up from $8B in 2018 and is predicted to triple by a third in 2026, driven mainly by non-alcoholic products. According to Crunchbase, non-alcoholic beverage startups raised a record $414M in funding last year.
My personal history and opinion with alcohol is as follows: I cannot remember a time when I drank alone. Perhaps it's cultural, but I have no desire. For me, alcohol is associated with celebrations and good conversations. I love a good clean solid cocktail on a special occasion or date night, about once per week, but only one. It's all I want, and I don't feel the need for another. I much prefer to sleep well and have a great workout the next day, as those hobbies rank higher on my joy list.
For other weekend nights at home, I've steered to adaptogenic beverages such as PEAK Cocktails and HeyWell. So what are adaptogens, and why do I opt for them in my drinks? Adaptogens are natural substances believed to help the body adapt to stress and promote balance and resilience. They have been used for centuries in traditional herbal medicine practices, particularly in Ayurveda and Traditional Chinese Medicine.
In recent years, there has been an increased interest in adaptogens due to their potential health benefits, and beverage companies have started incorporating adaptogens into non-alcoholic drinks to cater to consumers seeking functional beverages that promote relaxation, stress relief, promote mental clarity, support immune function and enhance overall well-being. Adaptogens commonly used in non-alcoholic drinks include ashwagandha, rhodiola, holy basil, reishi mushroom and ginseng, among others.
They are often combined with other natural ingredients, such as herbs, fruits and botanicals, to create unique flavor profiles and functional benefits. These beverages are positioned as wellness products, targeting consumers looking for holistic solutions to manage their stress, improve their mental performance and support their overall health and well-being.
The adaptogenic beverage market was estimated at approximately $1.2B in 2020 and is projected to reach $3B by the end of 2026, growing at a CAGR of around 9.2% between 2021 and 2026.
I'm passionate about entrepreneurs who pioneer new categories, and the female co-Founders at HeyWell, Ashley Selman and Britt Dougherty, exemplify this. With almost 30 combined years working at MillerCoors, Ashley and Britt were searching for a "better for you" beverage that still tasted good. They wanted to meet the demands of modern life and needs of their own — being stretched thin. Ashley was recognized for leading the Blue Moon Brewing Company business to the #1 craft brand in the US, and Britt was recognized as one of Advertising Age's Women to Watch and Brand Innovators Women to Watch.
Heywell uses adaptogens such as L-Theanine (can offer both tranquility and focus), Ashwagandha (known for its stress relieving and restorative benefits) and Lemon Balm (can calm nerves), among many others. I especially loved seeing Schisandra included, an antioxidant super berry that helps de-stress and sustain energy. (It's a tart ingredient and hard to work with, yet the women at Heywell made it work.) They offer both caffeinated and non-caffeinated versions and have had a 49% repeat purchase rate. Hey. Well. I'd say, "That's impressive!"
Related: Giving Up Alcohol Changed My Life and Helped Me Start a Business. Here's How It Could Change Your Life Too
Ian at PEAK Cocktails has a different story. As many people did, he got a little too boozy during the Covid-19 lockdown and began experimenting with non-alcoholic "bio-hacker" like cocktails, meaning that he'd use the latest adaptogens and assess how the drinks made him feel. He put together a business plan and reached out to a veteran beverage consultant.
Ian also partnered with a world-class mixologist, and bartender, Sam Anderson, who left excessive alcohol and late-night parties for a new dedication to running. Ian and Sam turned to AI for ingredient research and consumer data. After months of testing and raising $70,000 from friends and family, they landed at the "peak" of an effective functional beverage with great taste. Launched in August of 2022, only one year after Ian's initial business plan, PEAK Cocktails is on track to hit seven figures in revenue for its first year. They've focused marketing around direct-to-consumer sales, affiliate partnerships and influencer outreach. I appreciate that Sam, while still so passionate about running, continues to enjoy alcohol occasionally.
When I asked Ashley from Heywell if she still drinks alcohol, she responded, "I enjoy a good beer or cocktail and Britt and I preach for everything in moderation."
I concur, and here's why: if we really examined what's not good for us, it's scrolling our phones (has degraded our mental health), inactivity (has increased obesity and heart conditions), eating artificial ingredients and processed sugar, and consuming glyphosate and seed oils (this is the real poison!) that is used in growing and preparing most of the food we purchase at grocery stores and consume at restaurants.
Related: Has Dry January Really Lifted Non-Alcoholic Beverage Makers' Spirits?
In comparison, an alcoholic beverage or two, without abuse, doesn't compare to the other elements damaging our health. Loneliness from a lack of socializing or stress from obsessive lifestyles and restrictions can also reduce happiness and overall health.
Alcohol is not going away. Beer, wine and spirits still dominate the beverage industry, and companies launch new products daily. As someone who preaches health and wellness and has enjoyed many cans of PEAK, Heywell and other functional beverages, I admire and advocate for people to make better decisions about their well-being. I value that more consumers are becoming more health-conscious and mindful of their consumption habits and seeking alternatives to alcoholic beverages, especially those who tend to binge.
Whether one chooses to drink alcohol or not, I respect that people are trying to drink less and discover great-tasting beverage alternatives that are the yin to the yang for our fast-paced lifestyles. There's no shame in being "sober curious" and wanting fewer hangovers. I applaud the non-alcoholic beverage companies for allowing me, and others, an opportunity to drink less alcohol without missing the social experience, the feeling of unwinding and above all, the small pleasures in life.
A longer version of what was originally published on Entrepreneur.com on 5/3/23 at this link.