The Alpha Warrior San Diego weekend (June 15th and 16th) is here! To kick things off we invited San Diego media and news stations to an exclusive preview of the course at Qualcomm Stadium to meet the founders, elite athletes and test the obstacles themselves! The turnout was excellent with word spreading quickly in San Diego that this is the event to watch and get involved with. With all 30 obstacles set up, all but one reporter in attendance (and even some of the camera crews) tested one, if not more, obstacles! The challenge was infectious and Eli and Morgan jumped at the chance to see if their "runner arms" could pass the Alpha Warrior tests.
Eli and Morgan swing through the "Sea of Ropes" like pros!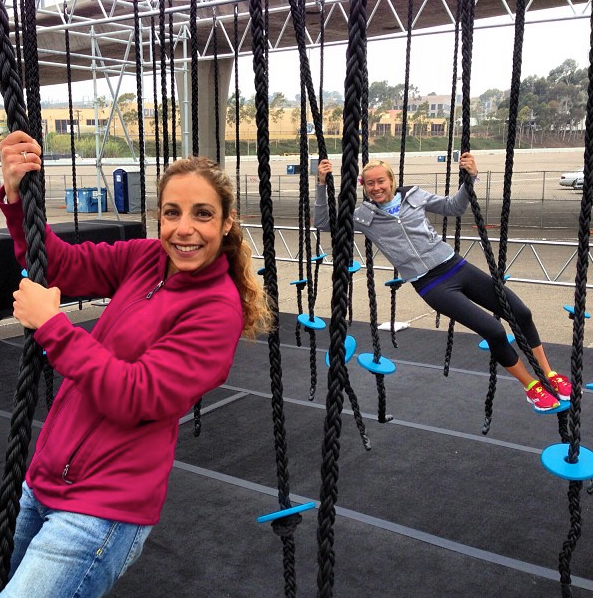 Some of the best action shots from the morning are below! Thank you to FOX 5, CW 6, NBC 7 and CBS/KFMB 8 for "hanging out" with the Alpha Warrior crew and the SMACKANISTAS this morning!
Elite athletes Brent Steffensen and Kacy Catanzaro show Heather Ford from FOX 5 the ropes on the "Pit Fall"!
Megan Tevrizian of NBC 7 and Brent do a LIVE/on air crawl through of the three story "Alcatraz" structure!
Megan made it through the ultra tough "Spider Wall" on her first attempt! Way to #ProveIt
Candice Nguyen with CW 6 interviews Kacy before taking on the "Sky Walk"–it's a series of 10 trampolines with barriers to bounce over!
Kionte Storey (retired USMC Corporal) inspired FOX 5 news with his incredible background of overcoming injury in Afghanistan that required the amputation of his right leg above the knee. Kionte will participate in the Challenged Athletes Foundation (CAF)® wave on Saturday (June 15th) at 1:30 pm. He is an elite Operation Rebound athlete who competes in track, climbs mountains and takes on all challenges alongside his best friend Koja (pictured alongside him).
Bruce Patch has Kacy explain the concept of Alpha Warrior to the CBS/KFMB 8 viewers.
We had a blast trying out the obstacles this morning. The verdict: it's definitely a challenge, but if you are healthy, fit and have a positive attitude (i.e. willing to laugh at yourself a little bit) Alpha Warrior is a challenge that everybody can enjoy! Yes, even scrawny distance runners!
Registration is still open! Visit this link to participate, spectate or volunteer at this one of a kind experience!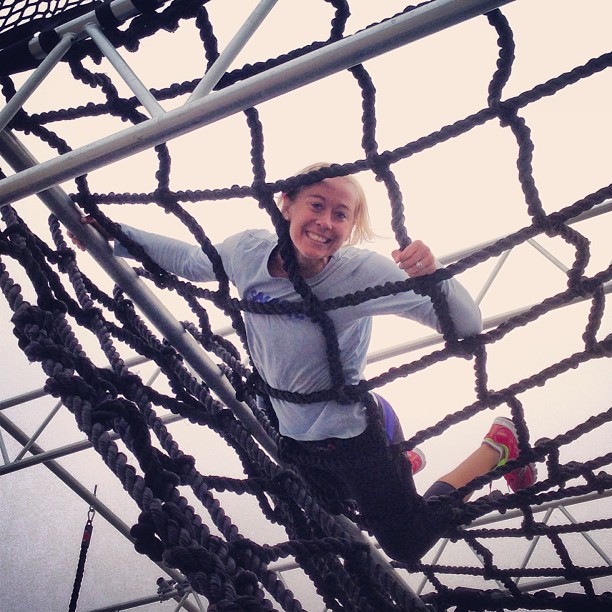 For more information visit the Alpha Warrior website: www.alphawarrior.com
Follow them on twitter: @TheAlphaWarrior
Read today's Union tribune feature: "Cooking Up a Challenge at the Q"