It was a privilege to be featured on Elemental Superfood's "Real Talk" blog, which highlights real women and explores what gives them joy, how nutrition has shaped their life, and how they handle life.  How do you create a healthy environment during an "unstable" time? I answer this and more in the interview posted below: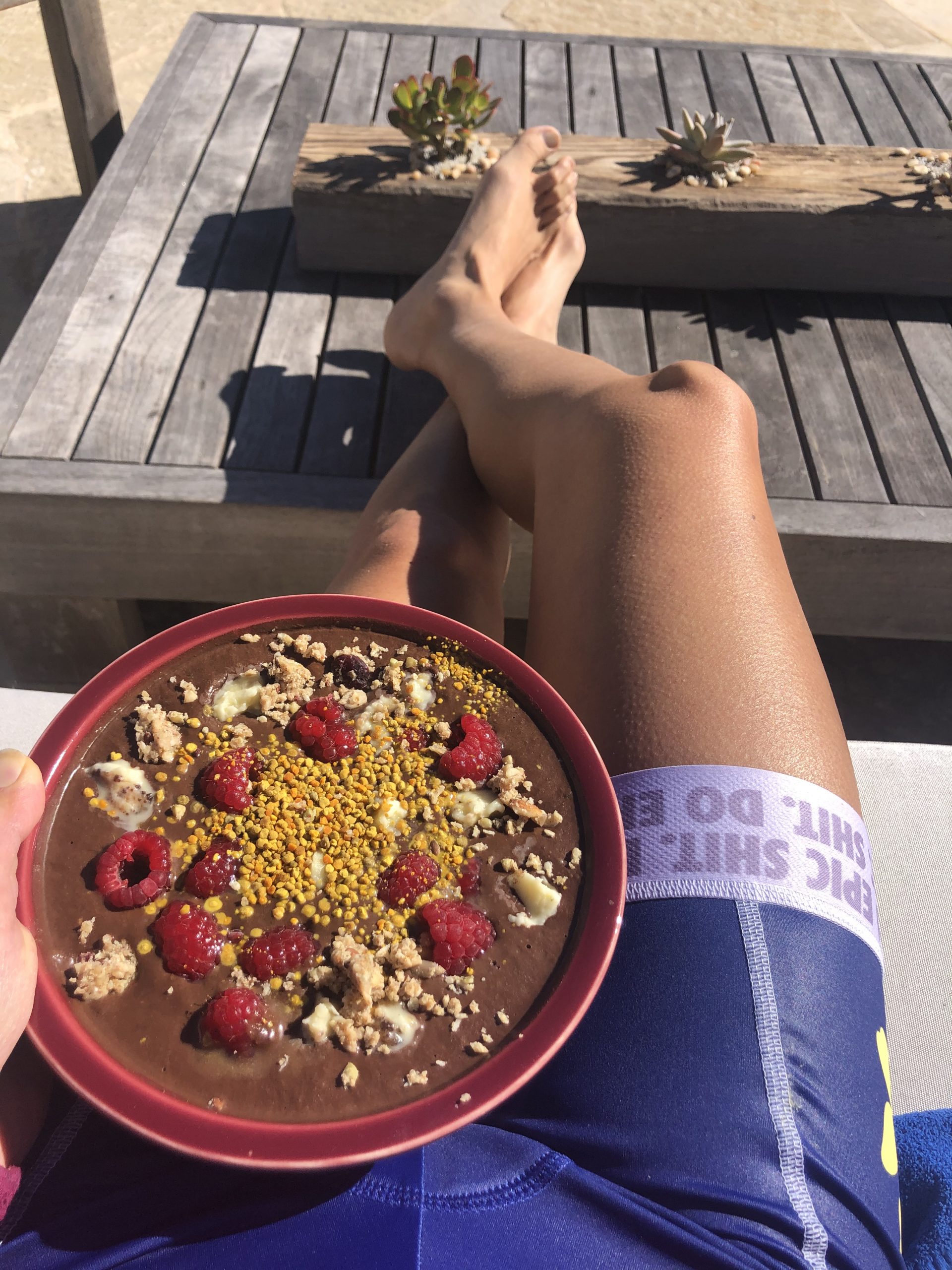 Elisette Carlson has spent most of her professional career launching, building and growing brands and people in the health and wellness space at SMACK! Media, a boutique branding, marketing and Public Relation(ship)s® firm focused on authentic brands and people in sports, health and wellness. Her expertise is in helping develop company and brand culture, understanding the culture of that company and articulating that culture to their customers, all while keeping a very personal and human approach.
1. If you were to be "in your Element" what would you be doing?
I'd be outdoors on a long bike ride or run with a girlfriend, or skiing with my husband and boys. I believe life happens outside and I'm happiest when I'm moving my body or sweating.
2. How are you creating a healthy environment at home during this unstable time?
I work at a standing desk, I love cooking and make delightful meals for my entire family and walking has been a gift. I never considered walking to be anything special, but to just go outside, put Air pods Pro on, and take calls or listen to a podcast or Audible book, is a gift. I've never walked so much in my life and it really helps my mind and body to not be at my desk the entire day.
3. What are your top tips for building a strong immunity?
We are what we eat and also, what we eat, eats, so I believe in well sourced food and nutrients for immunity. Sleep is what has helped me the most. I used to sleep about 7 hours and now 8-8.5 hours is what my husband and I aim for and prioritize. I drink lemon water every day, ensure I'm eating plenty of vegetables, good fats and proteins and most important, listen to my body. If my body is tired, I don't push it.
4. What or who is your inspiration?

I lost my father in April 2020 (not COVID related) and he is my biggest source of inspiration. He always supported everything I wanted to do, was my biggest cheerleader and taught me to not just believe in my dreams, but to go after them and to "have no fear." My father survived the Holocaust and endured so much in his life and I'm amazed by everything he accomplished and most important, how he was always there for his children. The day he died, he still didn't want to die. "Never give up" and "Attitude is everything" were his two major mottos and I think of them everyday.
5. What are you doing in life or in business to be an inspiration and/or role model to others?
Both in life and business, I love helping and teaching others to live happier and healthier lifestyles, and in doing so, educating in that it can all be done simply. For example, start one healthy habit, or prioritize things that will make you a better person. For example, I function best when I start my mornings with "my time," which is usually an outdoor walk or a workout before I get kids together for school and start to work. Once I set the tone for day on my agenda, I am ready to take just about anything on with a great attitude and a lot of energy. It's almost like the oxygen mask analogy and for me, my oxygen mask is my "me time" in the early morning.
6. How has food/nutrition shaped your life?
I love good food and ingredients and I've learned over the years, and have taught others that preparing and cooking can be simple and delicious. I'm not an RD, however so many of my friends and clients always ask for my recipes or tips. I have certain digestive issues and have learned what to avoid but proper nutrition has really helped me be more energetic, stronger and a healthier human being. I truly believe that food can heal just about anything.
7. What does "nourishing goodness" mean to you?
Nourishing goodness means wholesome ingredients that others may think I eat solely for health reasons, but really, I eat because I love them….because it's my equivalent of Thanksgiving apple pie to others. So for example, my favorite dinner is salmon with roasted brussels sprouts, a sweet potato and I play around with balsamics and seasonings. My morning chocolate avocado protein smoothie bowl topped with Elemental Raw crumble is also a bowl of goodness. I would much rather have that than doughnuts or bagels and it has nothing to do with "what's healthy," rather more of what I consider goodness, what I personally think tastes the best and most important, what makes me feel wonderful. I'm not even a coffee drinker as I feel energized and fueled with my nutrition.
8. What do you do when you have a craving for something that might not fit into your parameters of a "healthy lifestyle" or "good nutrition?"
Eat it. Period. I was raised in a culture where we never counted calories (to this day, I couldn't tell you how many calories are in my morning smoothie bowl – I know a lot!), but luckily, I've never been one to count calories or call food, "good" and "bad." If you hold out for a craving, it will just make you want it more, so I just enjoy what I'm craving and feel happy about it. I don't think my mom has ever felt "guilty" about eating food and definitely not my father who grew up appreciating everything he had. So just enjoy it and make healthier decisions the next day. And if it helps, cut a piece, or make a portion and plate it beautifully. For example, I love nut butter and eat it by the spoonful, so instead of having an open jar at my desk, I take out 2 big spoons and use a condiment bowl or small plate and savor it.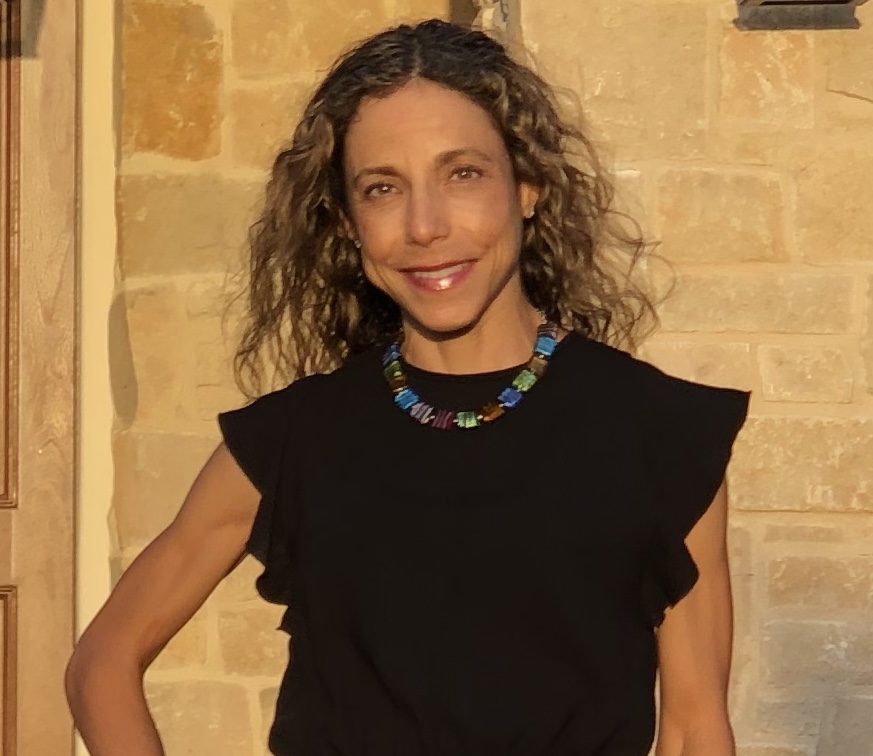 9. What is your favorite Elemental Superfood Seedbar flavor?

I love all of them but as a chocoholic, I gravitate towards the Dark Chocolate Almond Butter. Fun fact about me is that I love almost all nut butters, NuttZo is my favorite, but I've never been a huge fan of peanut butter, which is the nut butter my 2 boys and husband live on, exclusively.
10. What do you do for "me" time and how do you incorporate it into your busy life?
Move my body. Recently, I'm healing a hip injury so I'm unable to run or jump so my favorite way to pass my me time is to get on my Peloton and select an upbeat pop or rock playlist and sing while I ride. I love the entire Peloton community but Robyn Arzon, Cody Rigsby and Ally Love have my heart. Robyn is inspiring, Cody is freakin' hilarious and makes me laugh, and Ally just has the most beautiful positive soul. I also love yoga and Kristin McGee is my favorite. Her meditations are also spectacular and I do one just about every night.
11. Do you prefer an outdoor rustic vacation, or a more plush resort vacation? Can you describe it?

Both but likely plush, especially after lockdown. It's nice to get away and get pampered, get served a fancy spicy skinny margarita, wear a plush bathrobe and just sit outside and read a book. I also don't love spas but do enjoy a solid deep tissue massage or facial.
12. What would a perfect day look like to you?

A  perfect day would entail warm sunny weather, a long trail run with a girlfriend, a big family brunch and being outside playing games or just hanging out with family and friends. In the evening, we like to watch family movies or shows but you won't find me in front of the TV when it's sunny outside – not even on weekends. If it's not hot outside, a perfect day is skiing in Deer Valley or Taos or Whistler my husband, 2 boys and friends.
13. What inspired you to start your business? Or Why did you start it?
I started my business because I wanted to have more flexibility in my own lifestyle and I was fascinated with health, sports, fitness and nutrition. I didn't feel audiences enjoyed "being healthy," or "exercising" or "eating well," and I wanted to help others get out of "task completion mode," (i.e. just get the workout done), and teach them to enjoy the definition of health and wellness. I also love building brands and companies and building relationships which is why I trademarked, Public Relation(ship)s® at SMACK! Media.
14. If there was going to be a movie produced based on your life, who would play you?
That's a tough one but someone like Shakira who I admire, has a lot of energy, likes to shake her hips, is totally herself and a Latina.
15. How do you balance your personal life with your professional life?
I don't believe in balance. I think it's a crock so I look to just schedule time for myself and my family where I can. Luckily, I love what I do and I hope to never call it "work." That said, I try not to "work" on the weekends and as I mentioned earlier, set early morning boundaries when time is just for me and/or for my family. Putting the phone down and leaving it in a room is also helpful.
16. When you "treat yourself" what would we catch you doing?
Exercising. Not intensely but out on a long bike ride or something along those lines.
17. What is one thing you want to be remembered for?
Helping others where I can, making connections and surprising people. I love sending gifts, notes and surprises and try to teach my kids to "spread sunshine" whenever they can.
18. What is your guilty pleasure?
A long deep tissue massage. I love good massages.
19. If you could give your younger self advice, what would you tell them?
Don't be so hard on yourself and that not everything has to be perfect. I still work on that every day but I grew up being so hard on myself. Self-love and accepting ourselves is huge and I've learned that more throughout the pandemic.
20. Do you have a mantra? Would you share it with us?
I have several but I love, "if you want it, go and get it." In other words, believe in yourself and don't just say, "I should" or "I wish," rather just do it. If you want something done, do it or at least go after it. We learn so much in the journey of going after what we want and what we believe in.
21. What is your best advice for someone who wants to start their own business?
Do your homework, don't be afraid to ask for help and prepare yourself for hard work.
22. Take us through a typical day in your life.
As with any of us, a typical day will vary but a workday entails: Waking up just after 6am, doing a 5-minute mental gratitude, followed by quick mental reminder of the main concrete goals for the day (personal, professional, family.) Then some morning movement followed by an hour of family time making breakfasts, lunches, cleaning up and getting my 2 boys, Andrew and Luke to school. I'm a big believer in the OHIO rule, "only hit it once" so I don't read email and then go back to re-read the same email. When it's time to work, I just get it done. When I come home from school drop off the days kids are in school, the kitchen is cleaned up and I typically take my chocolate smoothie bowl out of the freezer and get to work. I like to enjoy, eat slow and savor my breakfast. I break at lunch to prepare food for my husband and kids (when they are at home doing Zoom school), take a walk, and then back to work until about 3 which is school pick-up. I take calls on the way to school pick up and then spend the drive back just with my kids. I work a little more and in the afternoon find some time for a workout, yoga, my physical therapy or walking. I try to find 30-60 minutes where I do something that is not work, and that can be talking to a girlfriend, listening to a podcast or an audio book or going for a walk with my husband. I begin preparing dinner a bit after 5, and we sit down for family dinner every night. Then clean up, shower, usually more work mixed with family time and I look to get off my screen about 30 minutes before bed for family time or to read. An evening 10-minute meditation and in bed by 10ish.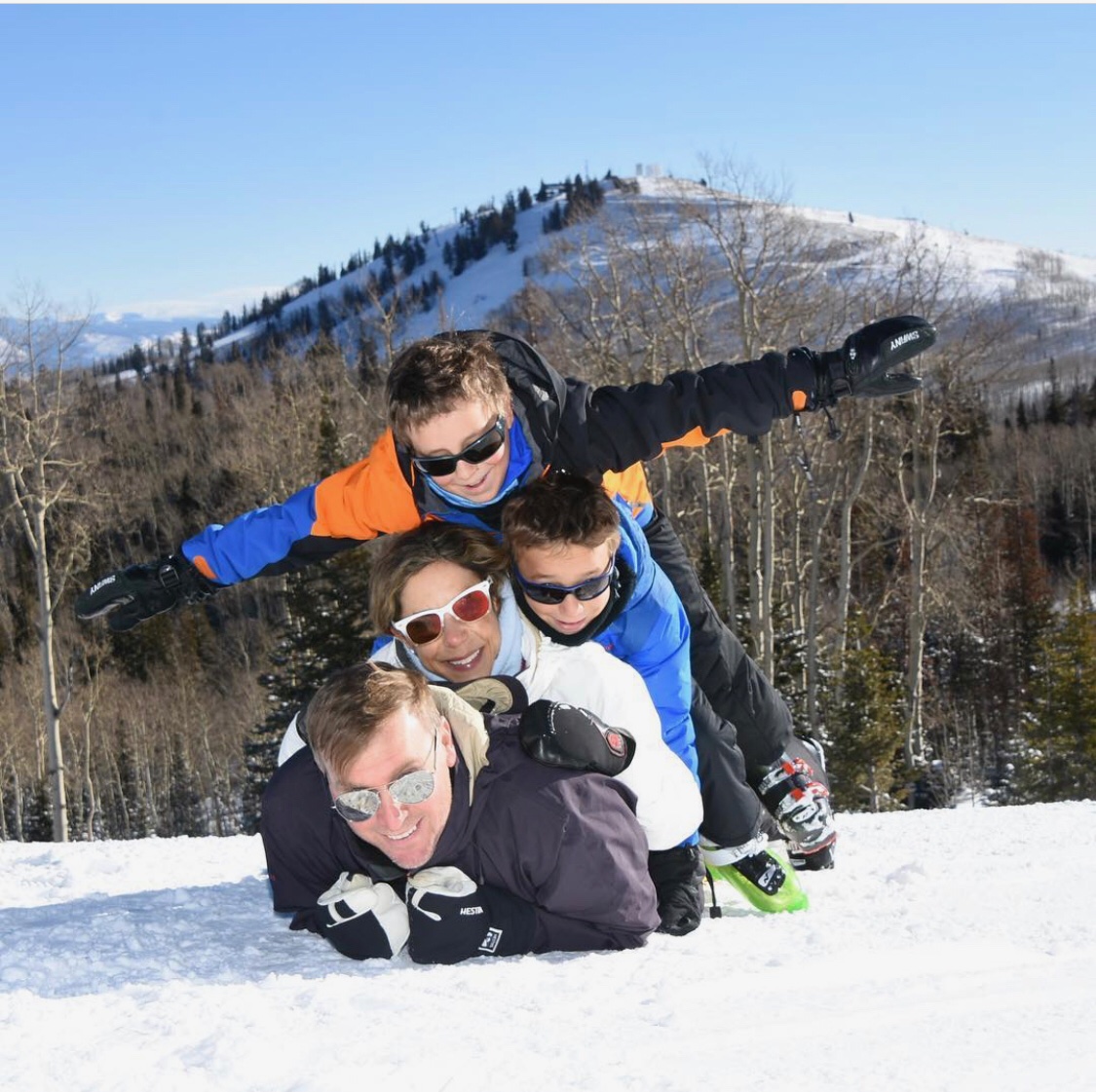 Link to original post here. And if you haven't tried Elemental Superfoods, their nut and seed bars are delicious, nutritious and made of the cleanest plant based ingredients.