If you're not following SMACK! Media on Instagram what are you waiting for? Our team truly lives the lifestyle that our incredible clients represent from racing at the Olympic Trials, to hanging out with the best CrossFit athletes or taking our favorite gear to the tops of mountains. Our best ideas are not confined inside the office during the hours of 9-5–rather, we like to get inside the action with our clients, athletes and gear we represent. For a glimpse into the many ways that we SMACK! check out some of our recent Insta-highlights:
Olympic Trials–Both Stephanie and Natasha raced at their respective Olympic Trials this month (Natasha, Canada/5K and Steph USA/1500). We were beyond proud to watch them both compete on one of the biggest competition stages! Steph continued her season in Europe where she raced to a new mile personal best of 4:30!
Ironman Podium–Nicole Valentine is a first-time pro triathlete this year and she made a big statement this weekend when she placed 5th overall on the pro women's podium at Ironman Lake Placid.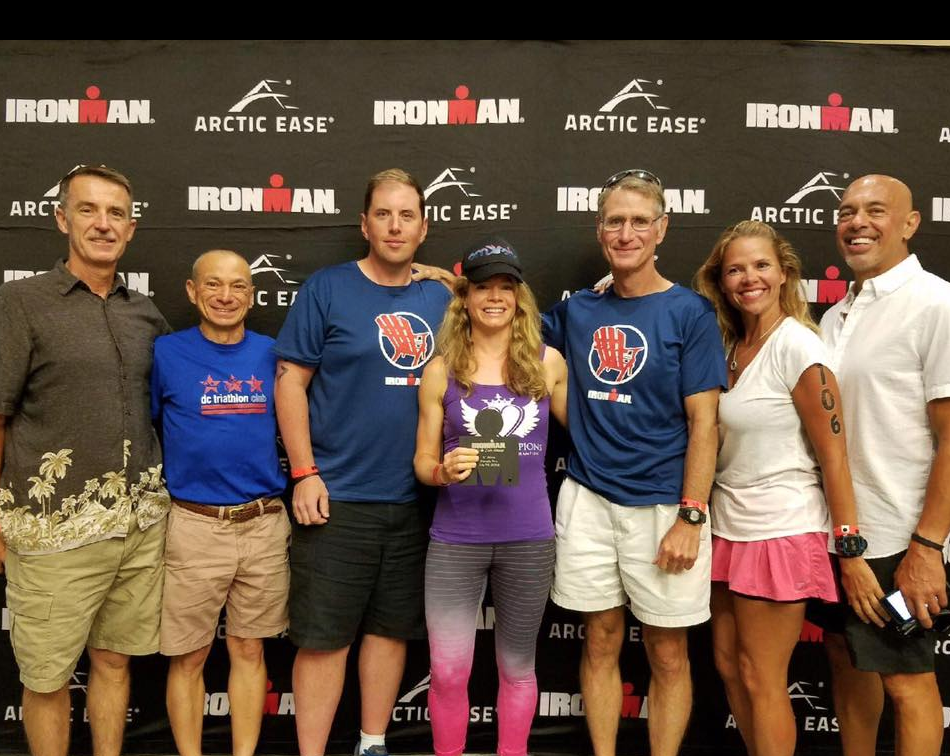 Personal milestones–Eli celebrated her 40th Birthday with a surprise Birthday party put together by her husband Matt featuring her favorite Yoga Six instructor (Patrick), an espresso bar and brunch catered by Beaming. Nicole is prepping for her wedding next month and enjoying the fun events leading up to the big day including a bridal shower with her closest friends.
On the ground at events–We had our team on the ground at the CrossFit Games and the IDEA World Convention this month where we had incredible opportunities to promote our clients, connect with athletes, trainers and media, and scour the scene for what's HOT right now in the fitness and wellness space. Pictured from left to right: 1-Nicole, Sara and Eli at the CrossFit Games. 2-Eli in the arms of CrossFit Champion Strong Ortiz. 3-Eli, Natasha, the Women's Running editors and the TriggerPoint/Implus team at IDEA.
Moving Mountains–Morgan is racking up a mileage plan on foot in the BIG mountains this summer while capturing some incredible moments that are only possible when we take the time to get outside in nature. Her recent work with photographer Christian Pondella is out of this world (below left and also featured on our website) and she's also been spotted wearing tasc on her adventures.
Believe in yourself–We are BIG on goal setting and share our key work and personal goals with each other every Monday for motivation and accountability. Joanna's note is a beautiful example of keeping our goals in focus with the promise of a refreshing reward at the finish line!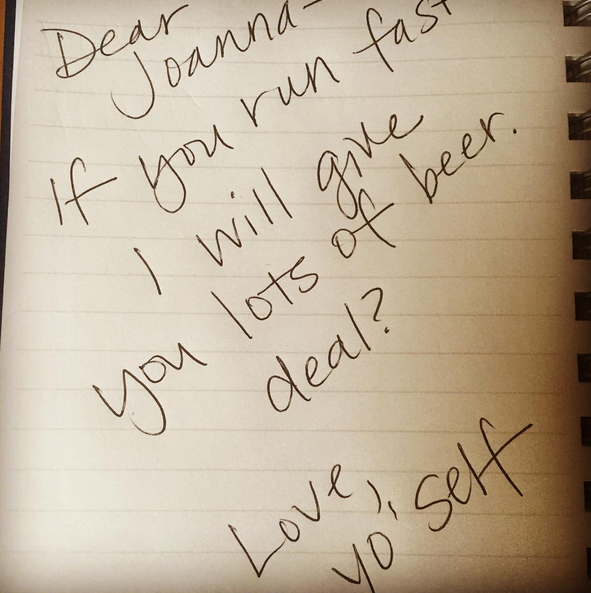 We can't wait to share your journey with you on Instagram and we hope that you can inspire us with your healthy active lifestyles as well!