Count the SMACKANISTAS in for any party with an invitation that reads, "Ladies, ditch your sweaty workout wear for some party clothes and kick up your heels with wine, sweets, mingling, amazing giveaways and drool-worthy swag bags!" Sometimes every woman needs a little motivation to change out of her yoga pants! But this was not just any soiree, we traded our hoodies for cute sweaters and blazers to join about 100 active women at Road Runner Sports in Carlsbad to be entertained by the hilarious and inspirational readings by our good friends Dimity McDowell and Sarah Bowen Shea, the authors of Run Like a Mother , Train Like a Mother and the Another Mother Runner blog.

From left to right: Sarah, Eli, Cady (we love the stylish blazer pairing with the SMACK! Media Tee) and Dimity.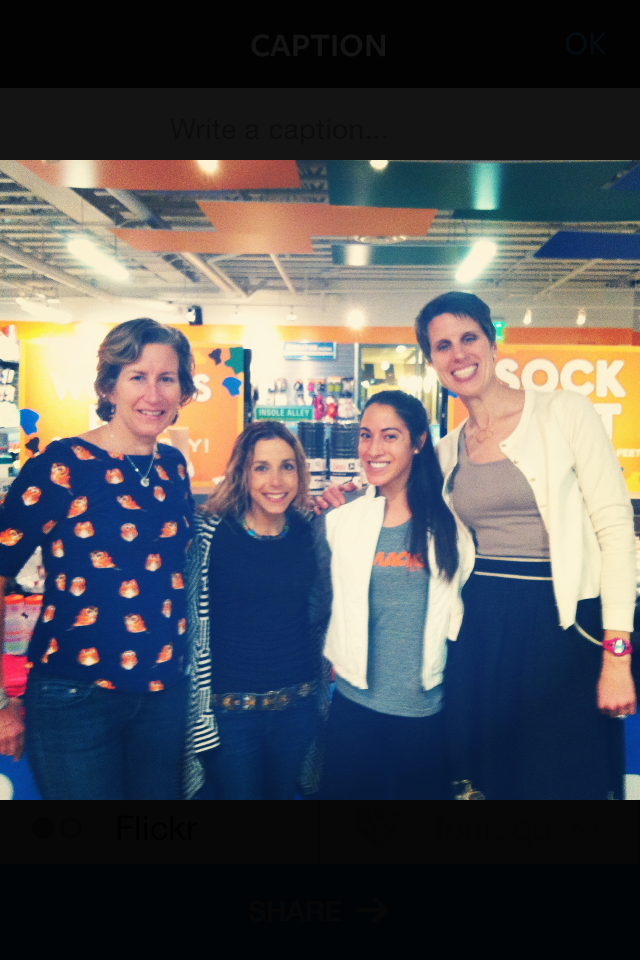 Sarah and Dimity spent a lot of time connecting with women who have followed their blog, listened to their podcast, read their books and followed their advice.  If you have yet to read either of their books, the excerpt readings were the evening's highlight. They had everyone laughing, relating to life as a 'mother runner' and likely feeling very motivated for a run the next day!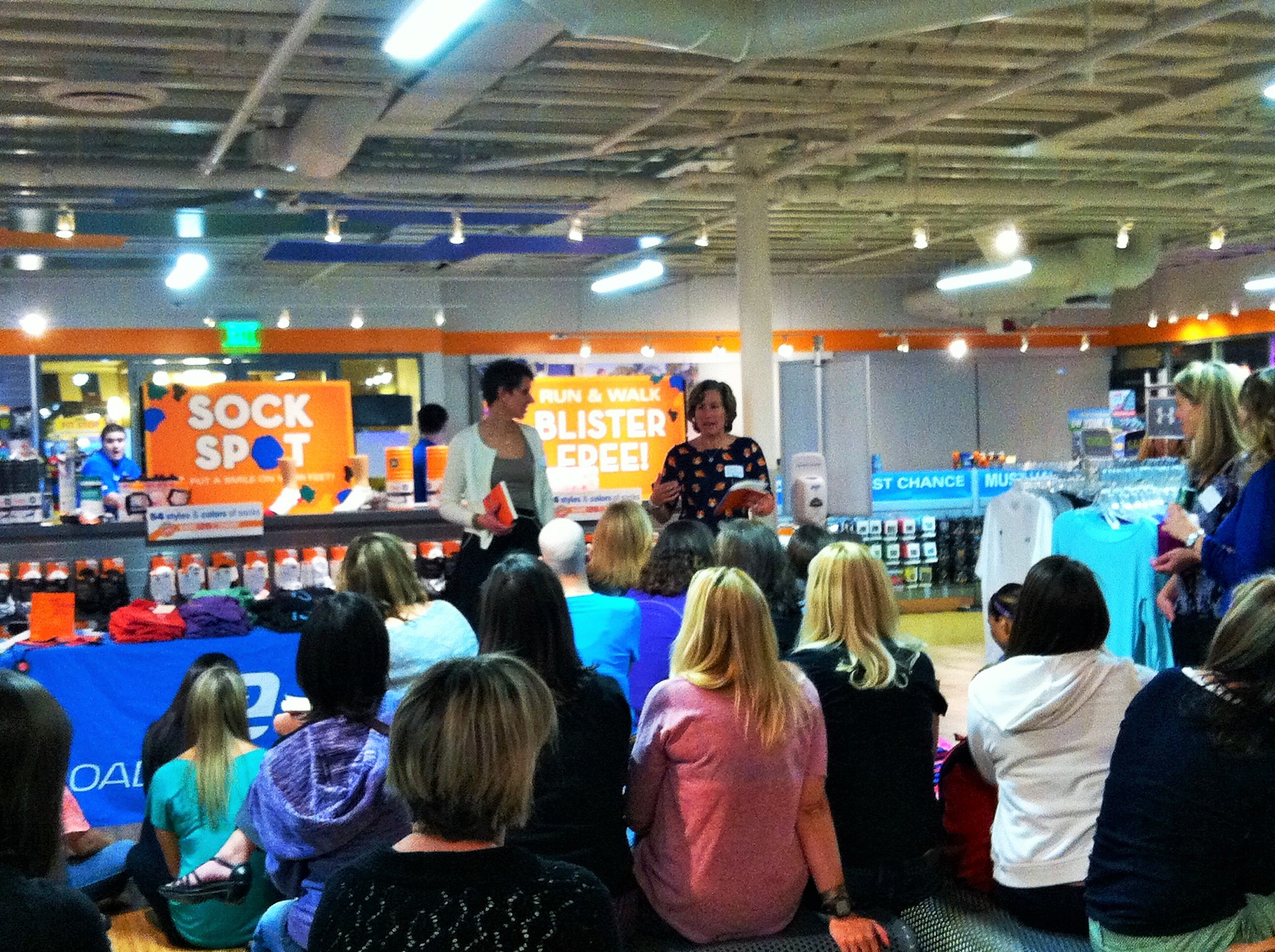 The abundance of giveaways were incredible with prizes that included the 110% Compression Overdrive Sox along with a discussion on how they help with recovery, injury prevention and treatment of plantar fascitis. Dimity's favorite are the Juggler Knickers  because she can put them on after a run and recover while she "makes a post run snack, empties the dishwasher, pays bills online and if need be, yell at her kids."  (Talk about multi-tasking!  Ahem, yes, mother runner.)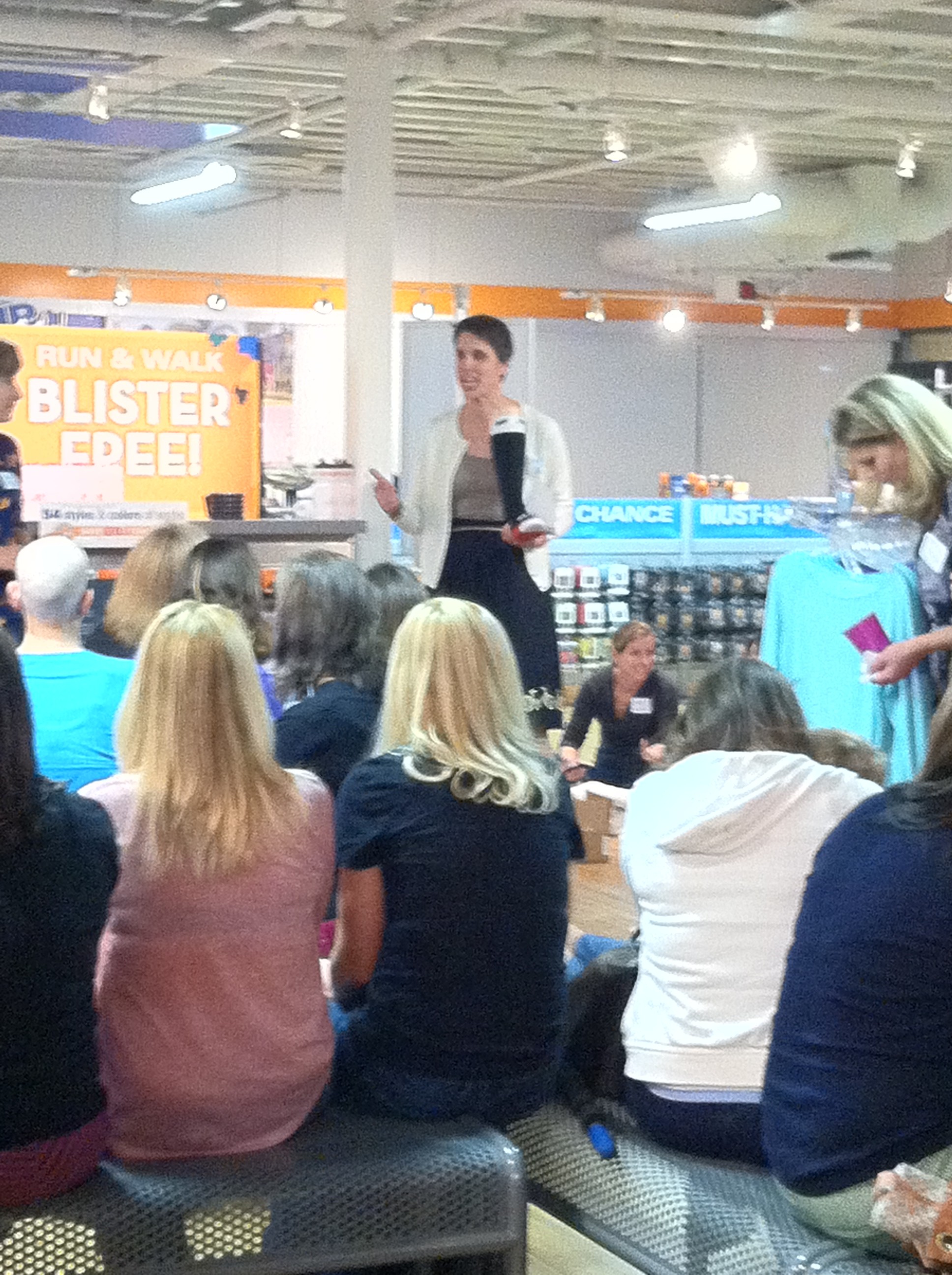 Another crowd favorite was the Grid Mini by Trigger Point Performance to massage tight muscles and knots either at home or on the road for healthy and happy running!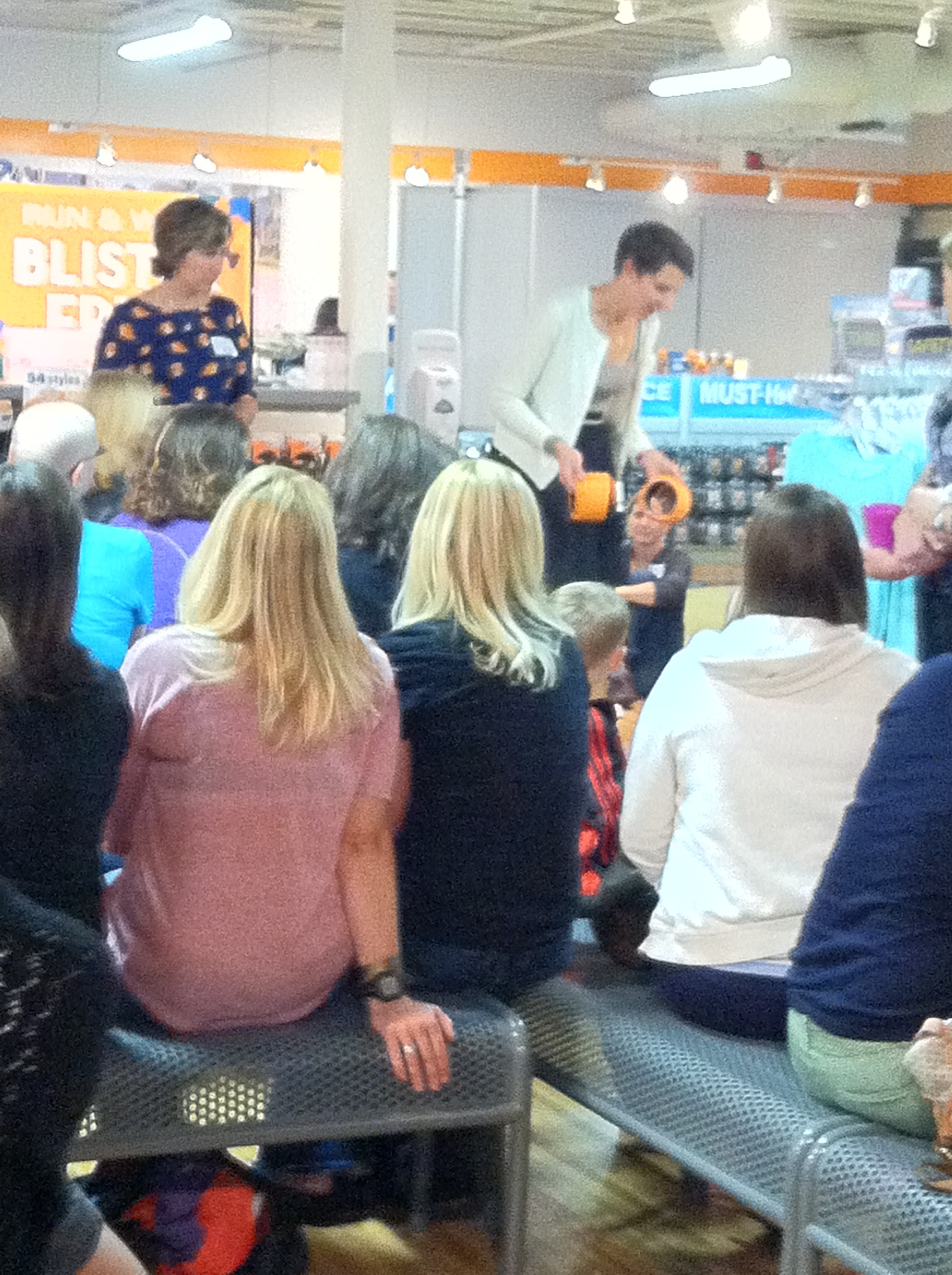 Everyone went home with plenty of schwag, that included Lara Bars, socks and one of our favorites, Creamy Chocolate NuttZo. (Yum!)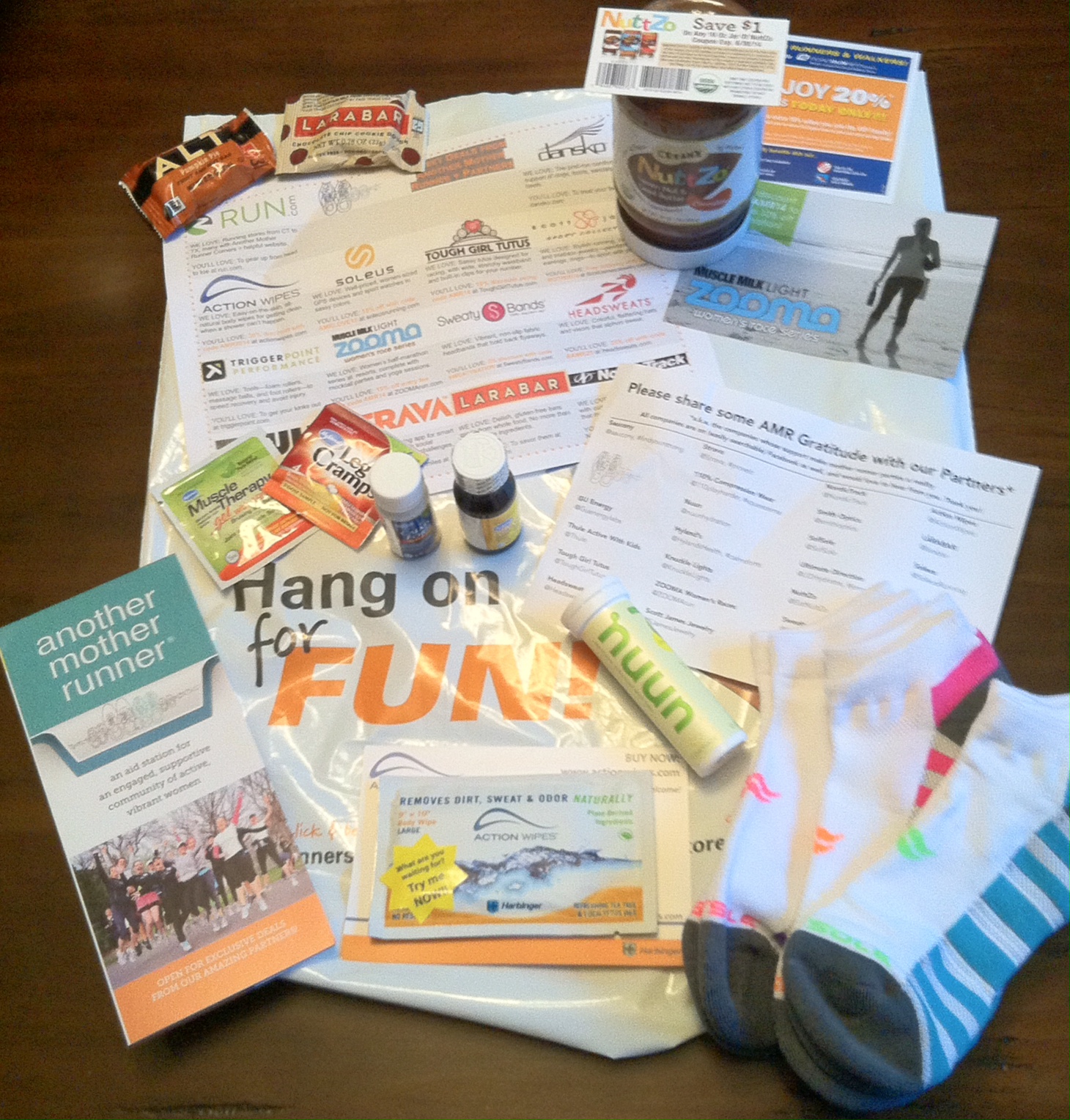 And we even scored some awesome Mother Runners tees! You can check out their entire collection of these witty and motivating tees here: http://anothermotherrunner.com/online-running-store/
Overall, it was an excellent night – so good that we needed to celebrate with a soul-train!  Be on the lookout for a "Mother Runner Party" party near you. Next stops are Orlando, Memphis and Raleigh.