The stars work out just like us, and that means they need to stay healthy, recover and prevent injuries too! Check out who has been "caught" using some of our favorite products from our clients:
It takes practice and hard work to stay limber enough to bend it like Beckham! David was spotted with the Trigger Point Grid as a key part of his carry on luggage. We love that he is teaching his kids early how to handle a soccer ball AND stay in the game for years (he's 39!)
Of course the Trigger Point Grid magic is no secret amongst pro athletes. A-Rod warms up at the Nevada Summit on the GridX.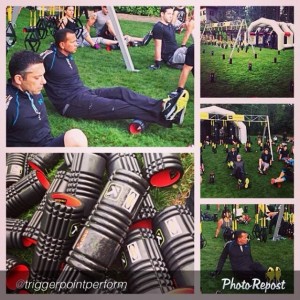 We love that Women's Health Next Fitness Star, Emily Schromm – Unleashed Fitness, can't get enough of her MarcPro!
"Hammock time with Griff. Obsessed with my MarcPro from @smack_media… Keeps my body and hips happy on very labor-full workout days like today #restandrecovery #marcpro #hugethankyou #bettereveryday #griffgotpoopedon"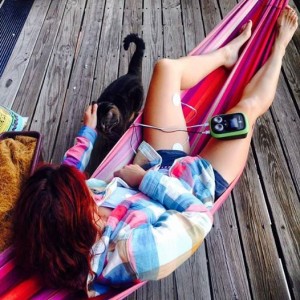 Julianne Hough rocks the MarcPro with as much style as a designer bag–but can a Louis Vuitton make your legs feel this good?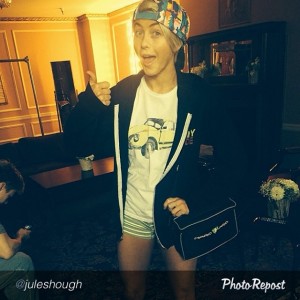 Fit Chick Selene Yeager of Bicycling Magazine, who just completed the Leadville 100, looks every part the SMACKANISTA in her custom kit created by Betty Designs.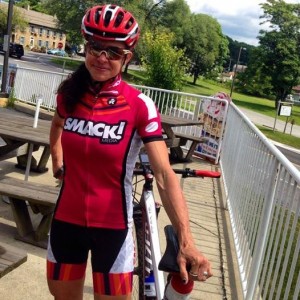 Finally, we're thrilled that Tory Johnson, the #1 New York Times Best-Selling Author of THE SHIFT and GMA Contributor, will be talking about her new book tomorrow, Tuesday SEPTEMBER 9th on Good Morning America while walking on a Rebel Desk. Tory talks about "What It's Really Like to Work at a Treadmill Desk" in today's NY POST. She writes, "I'm logging between 3 to 6 miles a day – at my desk!…I'm happier than when I sat all day for the simple reason that I know I'm doing something that's good for my health." Read the full article here: http://nypost.com/2014/09/07/whats-it-really-like-to-work-at-a-treadmill-desk/