Life doesn't happen from behind a desk. Relationships, health, experiences and often the best work all happen when we step outside. This week the SMACKANISTAS were challenged to let the sunshine and fresh air inspire them to new experiences. The result: lots of smiles, connections, personal bests and of course beautiful views!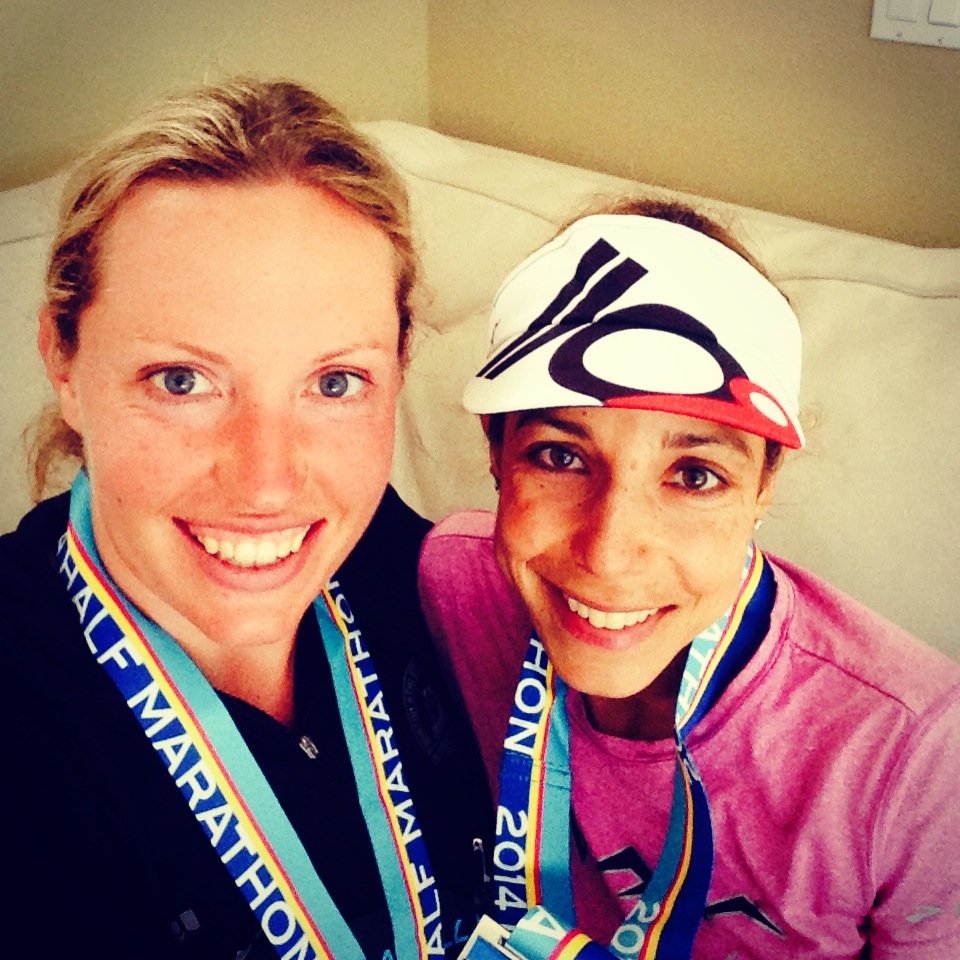 Eli kicked off the week by running the La Jolla Half Marathon (which includes the extremely challenging Torrey Pines hill). Thanks to the gorgeous scenery and friends like her training partner Sarah Stanley (pictured above), she conquered the course with a smile!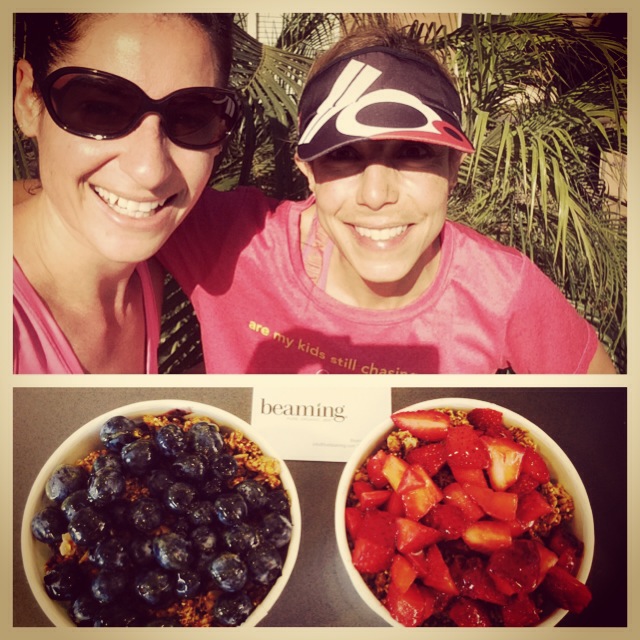 Mid-week she celebrated Fara Rosenzweig's (Active.com) 30th Birthday over a sunrise trail run and Acai Bowls at Beaming.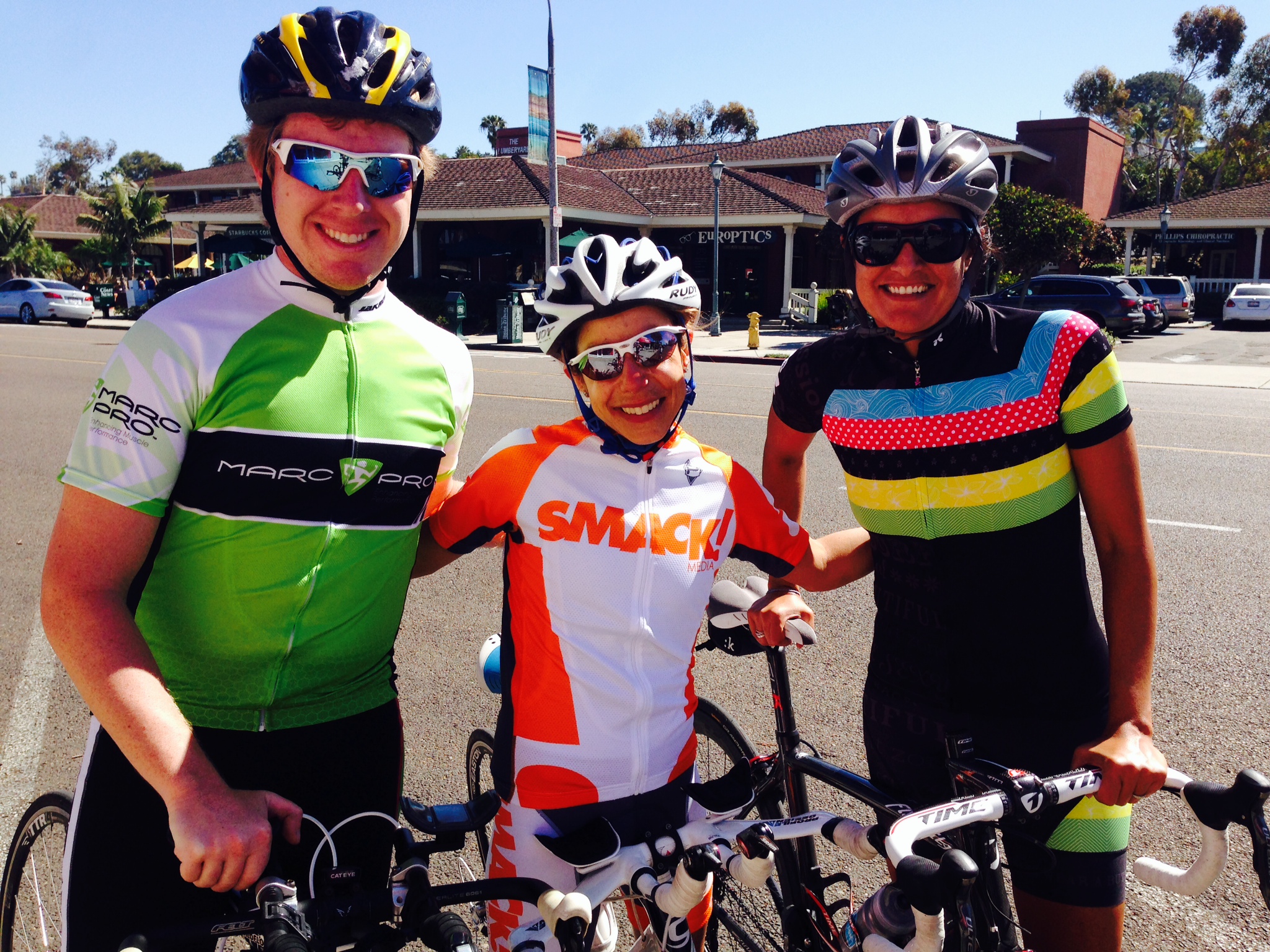 Today she rode in the Nytro Industry ride where she peddled with Derick of Marc Pro and Julia Polloreno, Editor in Chief of Triathlete (We are loving the branded cycling kits!)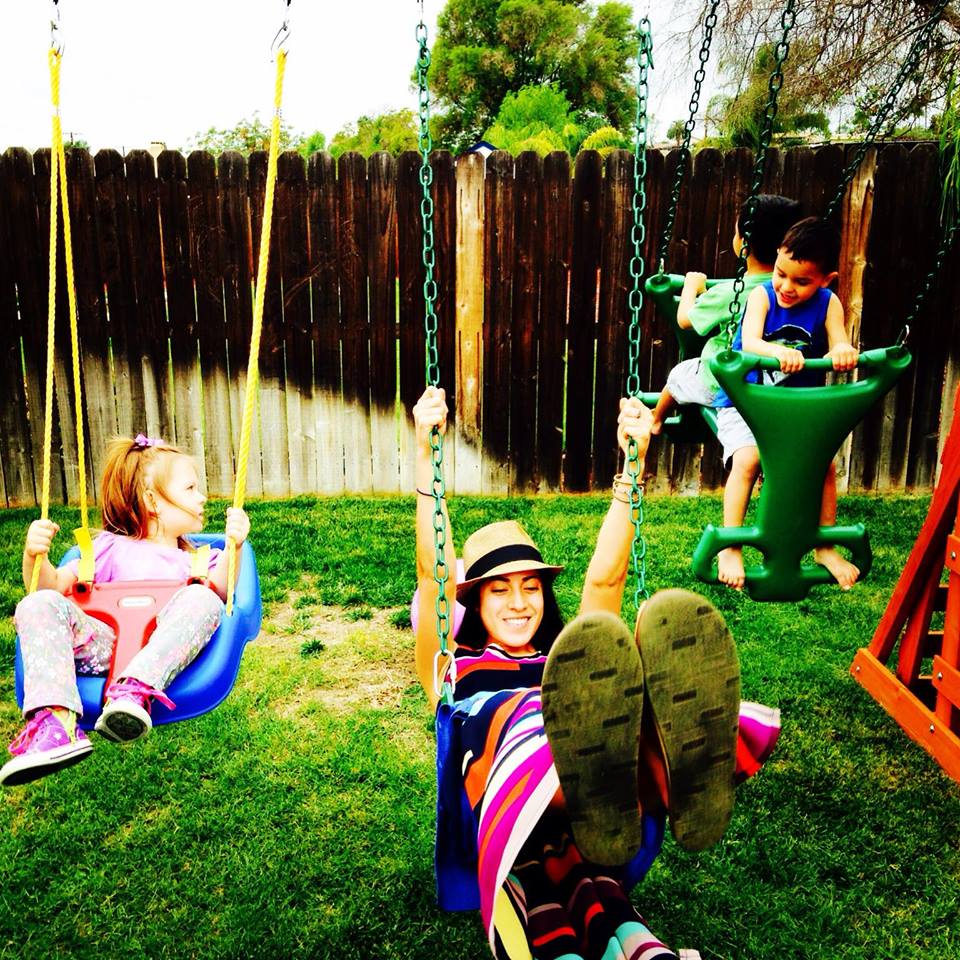 Cady celebrated her Birthday this week true to her style by volunteering at Girl's On The Run and spending time with family. Her Dad treated her to dinner in beautiful Encinitas followed by a movie at La Paloma Theater!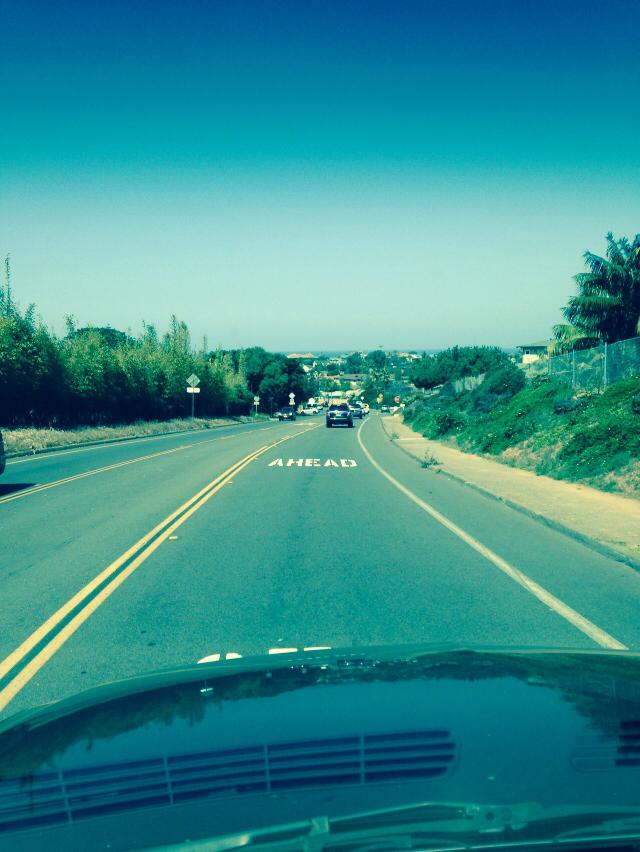 "My birthday involved everything I love– SMACK!, volunteering, friends and family! As I reflect on the past year and think about what I have ahead, I am both full of gratitude and reminded that it's not about what you get; it's about what you give. Having the opportunity to volunteer and spend time with the ones I love made this birthday extra sweet. I am so excited to see what this upcoming year has in store and to enjoy it with all of the wonderful people in my life."
The Birthday theme continued with Sarah making her Mom this absolutely stunning cake for a family celebration.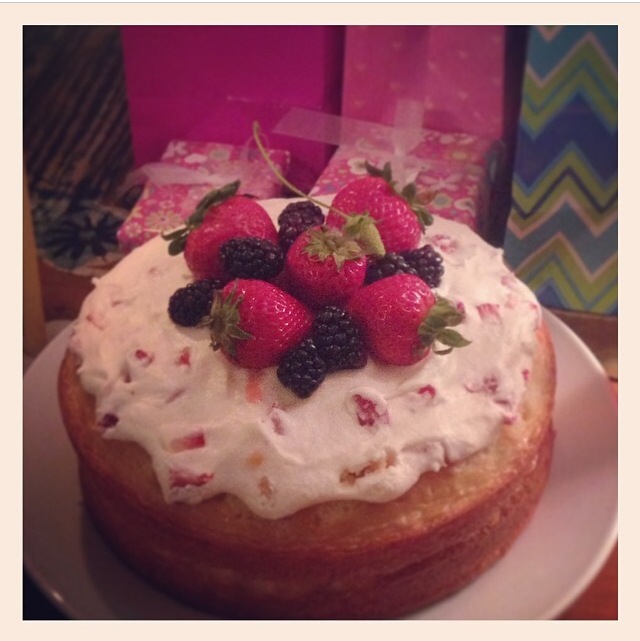 "I went with a rustic look, making her a vanilla cake with her favorite fresh strawberry cream cheese frosting, from Marge Perry's A Sweet and Savory Life, topped with fresh berries. It was gobbled up!"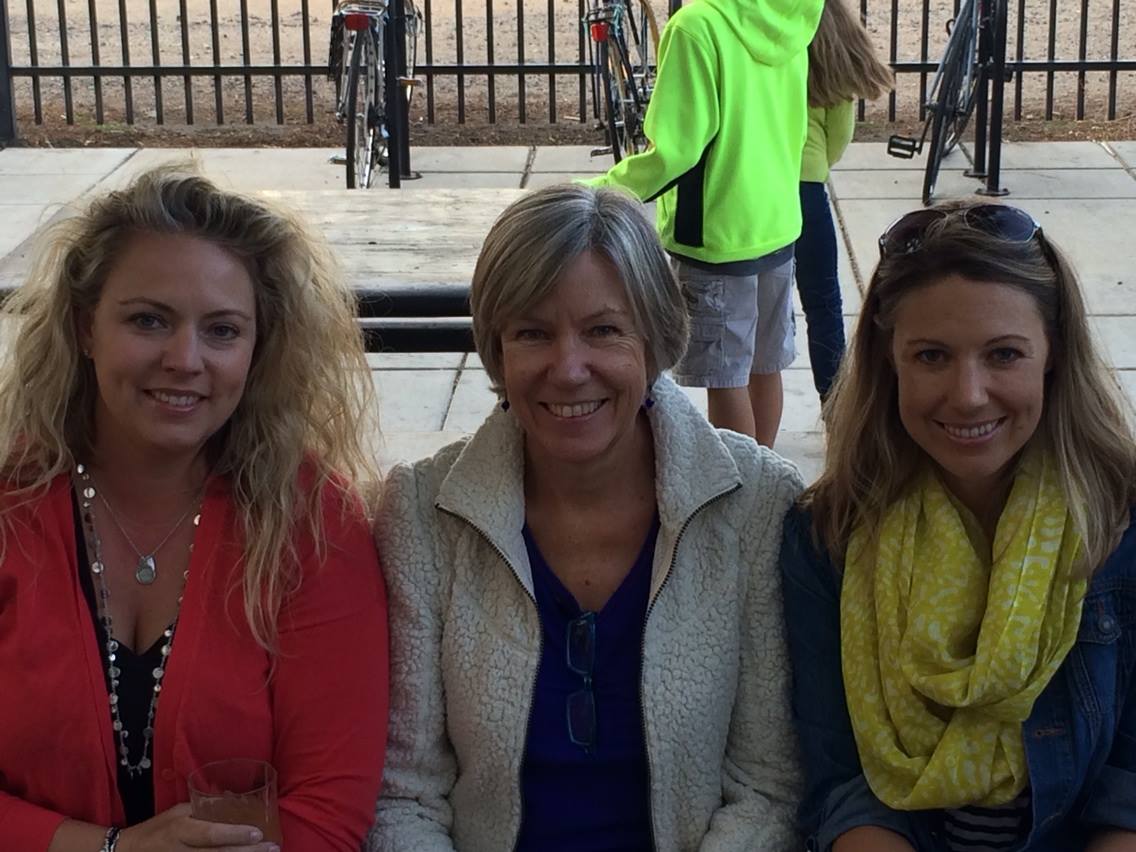 We love Sarah's diverse talents, and her social media savvy includes a killer SHEEX Campaign for the NBA playoffs! Enter on the SHEEX Facebook page to win a signed jersey from SHEEX Ambassador Patty Mills!
Morgan has been traveling often for track this spring, and even threw a PUMA photo shoot into the mix–we can't wait to see the shots! Her hard work is paying off and she has already set two personal bests this year–16:49 (5K) and 4:36 (1500)!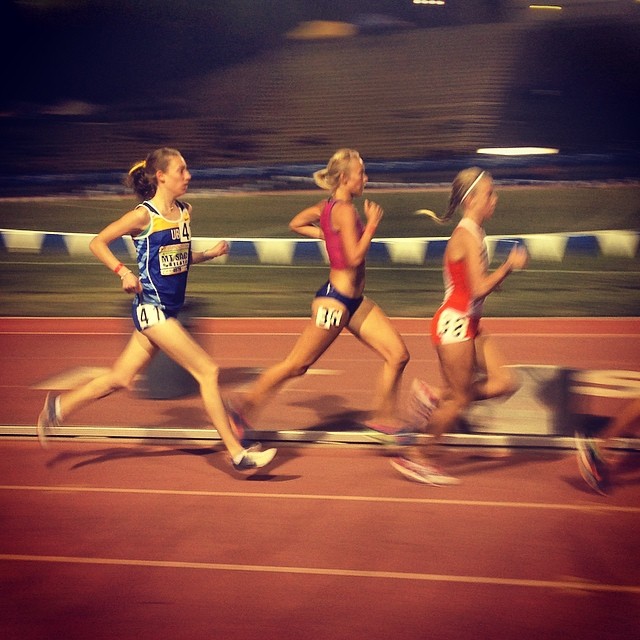 "Balancing work, training, travel, family and life teaches you to be flexible, relaxed and prepared for anything. While I have trained very hard to reach my running goals, I rely heavily on these mental tools when I race to allow me to be in the moment and maximize my performance! The same goes for work–if I can find a way to dig deeper at the end of a race, I know I can do the same for each project and client."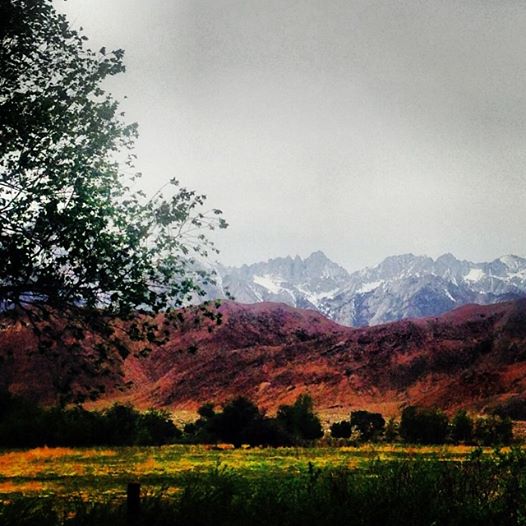 Morgan is enjoying a brief break from travel and competition, but will race a 1500 later this month as well as climb Mt. Whitney (the tallest mountain in the continuous U.S. at 14,505 feet) with her husband Sergio.
Last week Brittany got to be on set of the Muscle & Fitness photo shoot with Steve Weatherford, kicker for the NY Giants. We still can't believe his abs aren't painted on: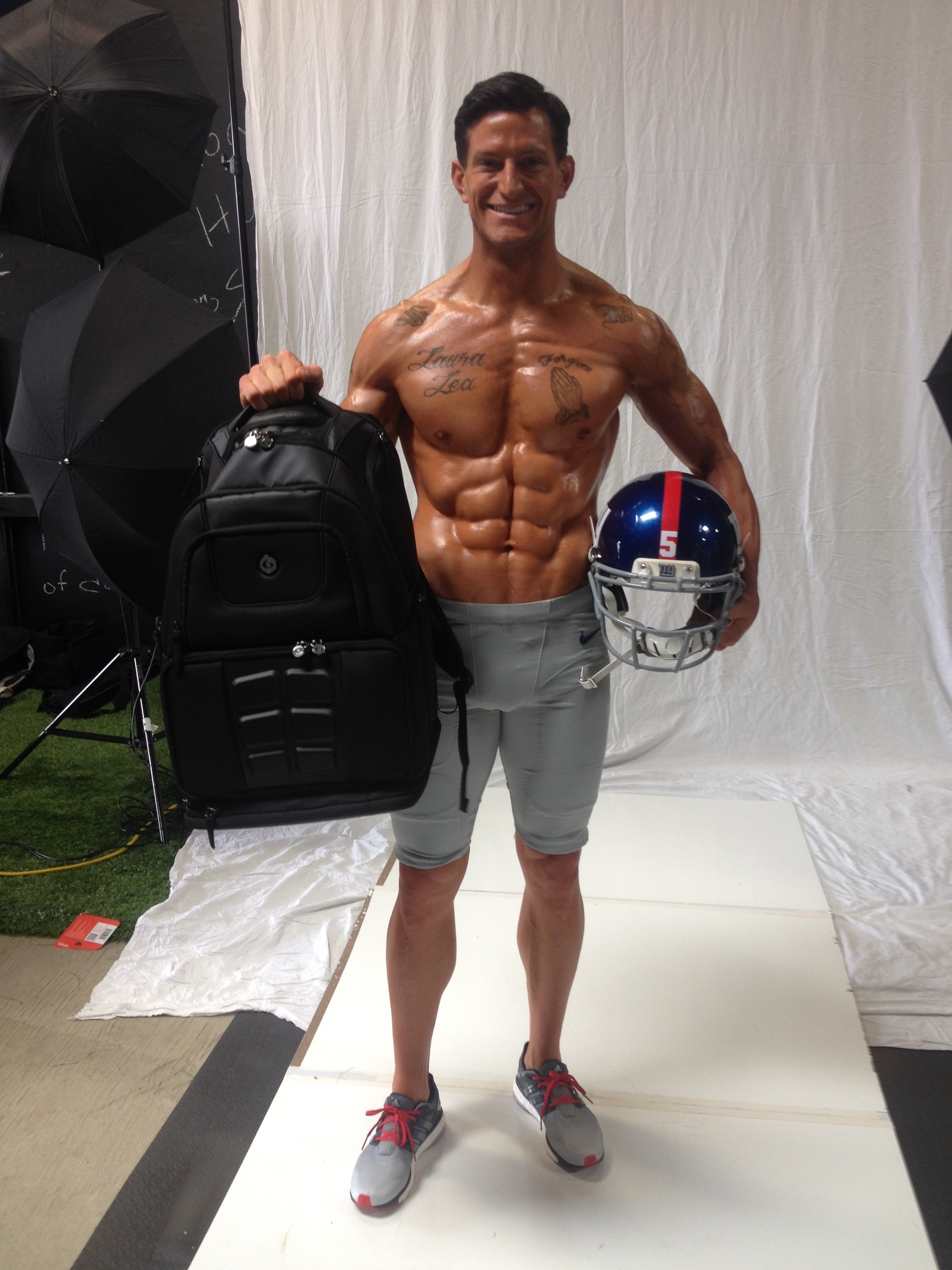 Her puppy Mackay is even looking like a SMACKANISTA in training! We already love what she brings to Brittany's life and our entire team, and it is so much fun watching her grow. (She's already 25 pounds!)
Sara is right at home in her current base of Newport Beach, CA and doing some amazing training, making great progress and enjoying her beautiful surroundings!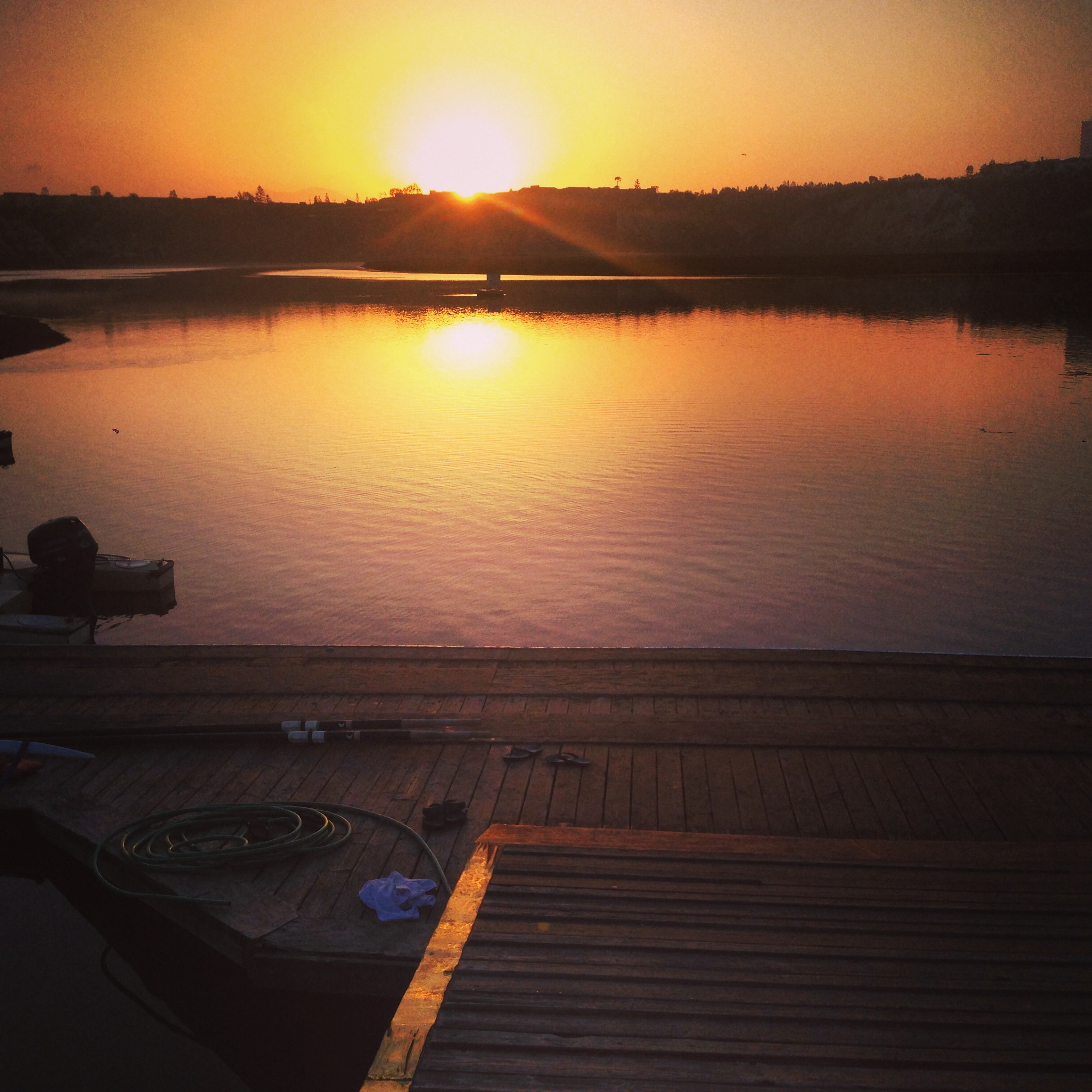 "Training is going well, and I'm completely pain free and healthy now. My pair partner Taylor and I are having a great time rowing the pair, the single, getting some good solid ergs in, as well as weight lifting and some cross training on the dreaded Assault Bike together.  Every week brings new challenges and more fitness!"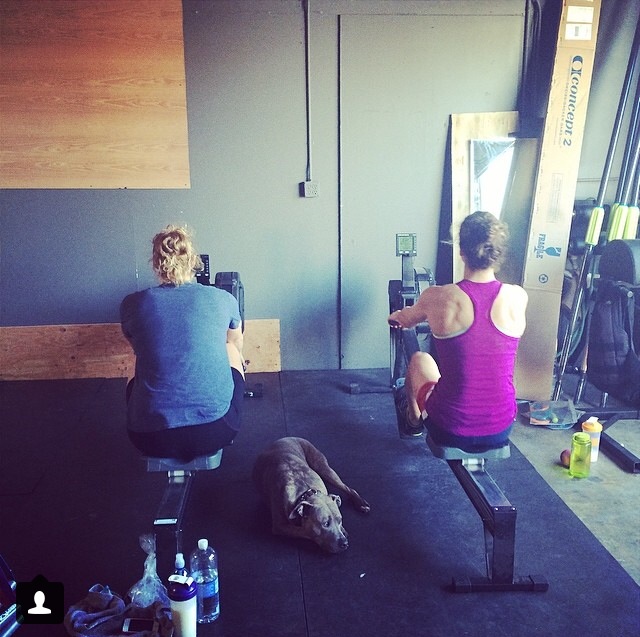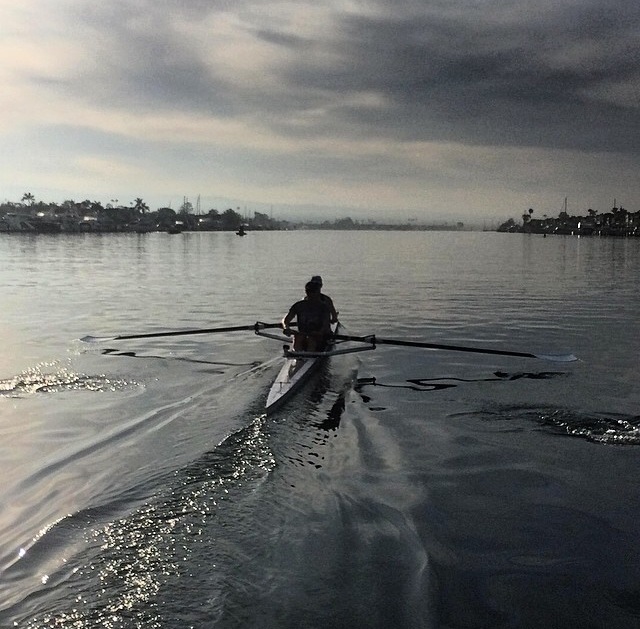 Her Instagram workouts and pictures and videos truly blow us away and we can't wait for her to show her strength in competition as well! Follow her for an Olympic sized dose of motivation!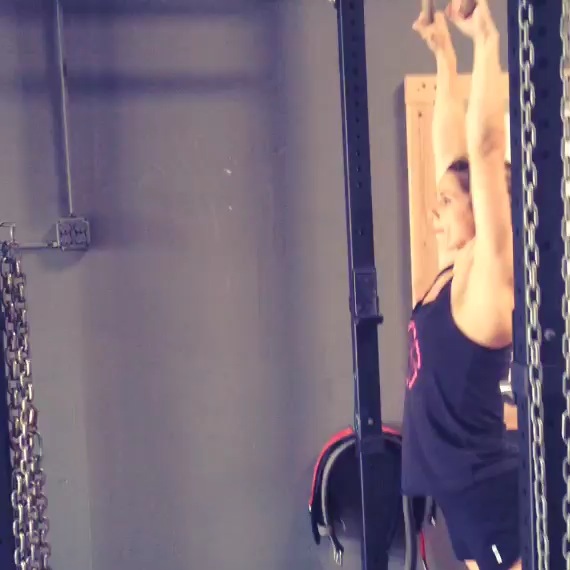 We encourage you to get outside and seize the beautiful weather and the opportunities that surround you! Whether it's spending time with family, training for a fitness goal, meeting with a client, taking on a hands-on role with a project or throwing a celebration these experiences are best shared with the people you love and in the sunshine!
Love,
The SMACKANISTAS