SportRx Hosts Blood Drive Inspired by Oakley Rep Mark Olson
20130905161912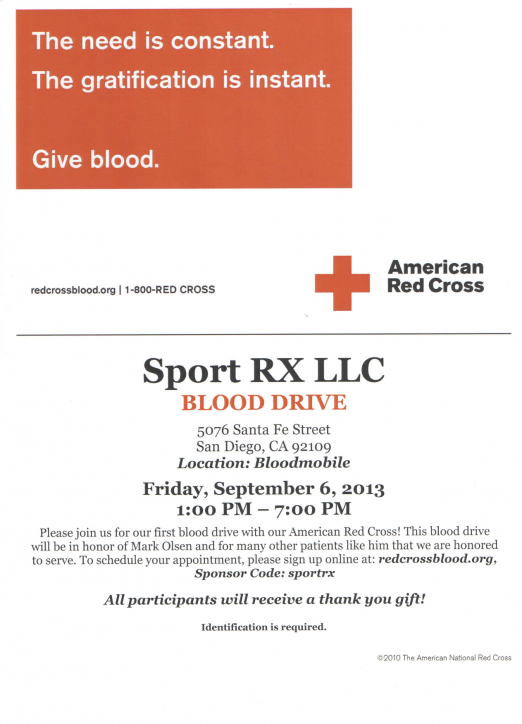 SMACK! Media
September 5, 2013
American Red Cross, APX Sports Drinks, Arnette, Blood Donor, Blood Drive, Blood Transfusion, Erin O'Fallon, Free Gift, Ice Cream Sandwiches, Leukemia, Mark Olson, Oakley, SportRX, Sunglasses, The Baked Bear
0 comments
SportRx is hosting a blood drive at their new headquarters in San Diego tomorrow inspired by local Oakley Rep Mark Olson who was diagnosed with Leukem...
Celebrate National Sunglasses Day with SportRx!
20130627160224

SMACK! Media
June 27, 2013
discount, Maui Jim, National Sunglasses Day, Nike, Oakley, Prizes, Smith, SportRX, Spy, Sunglasses, Website Launch
0 comments
Today is National Sunglasses Day and we are thrilled to celebrate with the launch of the brand new SportRx website! SportRx is the industry leader in ...