It seems the SMACKANISTAS were seen everywhere this weekend! From Interbike and Charity Events to NYC Underwear parties (yes, you heard that right), this weekend was all about taking our Public Relation(ships) public! From spending quality time with clients to mingling with media over cocktails here are some of the highlights:
Eli and Sarah looking glam alongside Paige Dunn (Fuel Media Collective) at Interbike in Las Vegas! Don't let their sweet smiles and stylish outfits fool you–these ladies are fierce on the bike!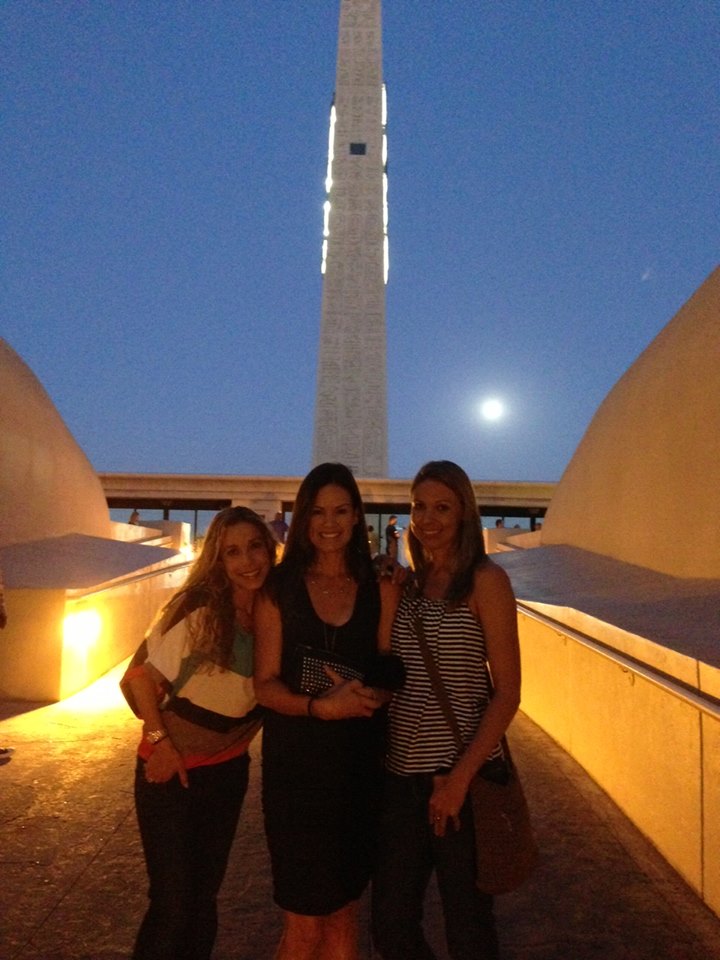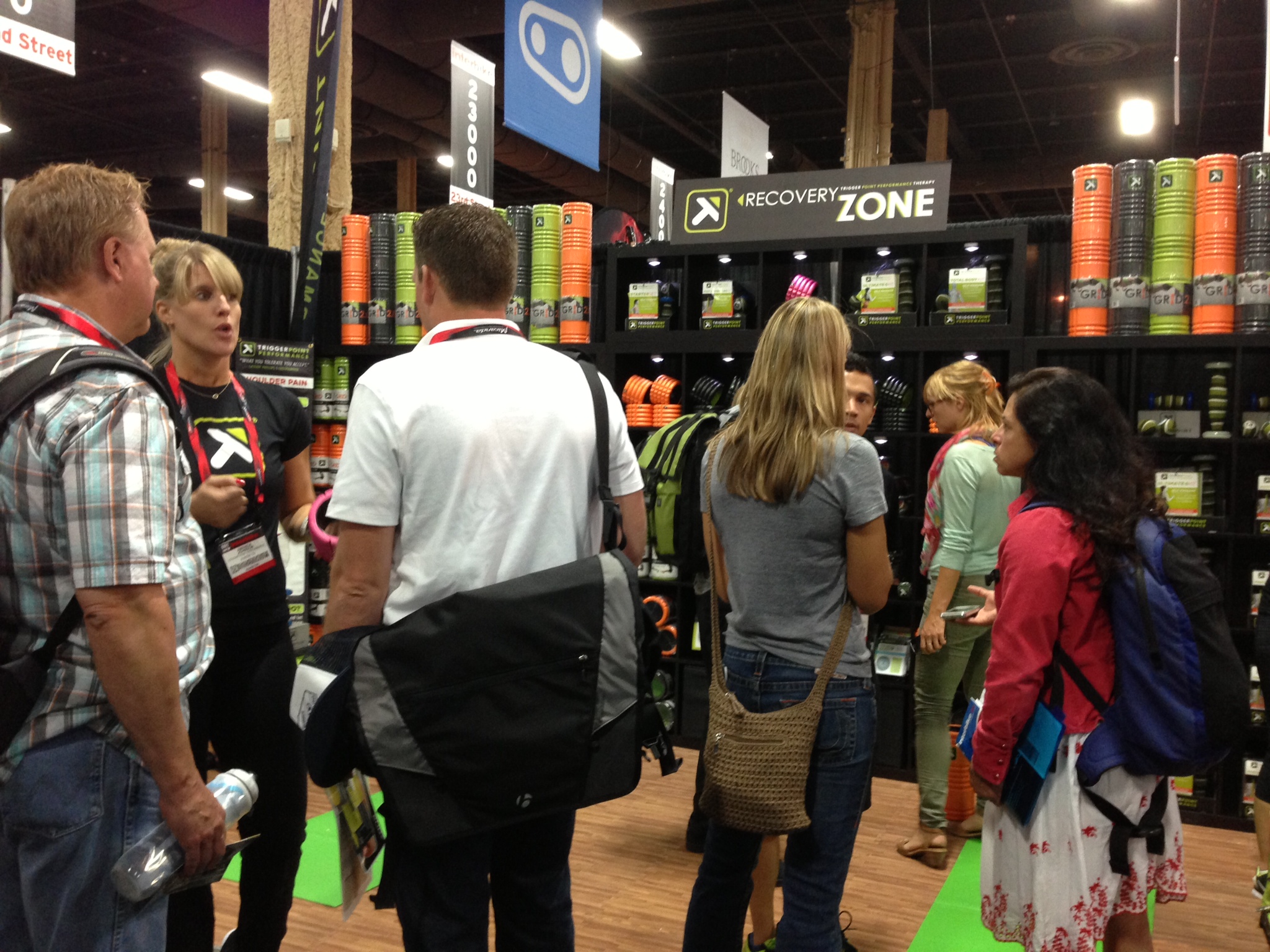 They also enjoyed face time with our clients SportRx, FlapJacked and Trigger Point! The Trigger Point booth was in full force every day at Interbike as retailers, industry insiders and media wanted to roll out their sore muscles or well, just get a relaxing massage.  Even Sarah stopped to take a little break.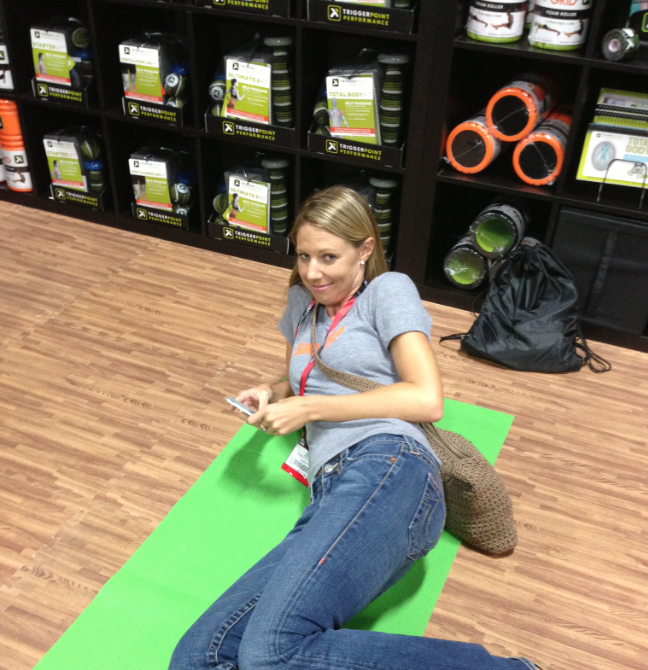 After a great VIP party hosted by Competitor, Sarah and Eli enjoyed a fun and hilarious sushi dinner with the co-Founders of FlapJacked, David and Jennifer.  Check out their hi protein and lo fat pancakes if you haven't already as these are recently launched late February and are already selling like hot cakes!  Literally…
In between her three rowing workouts a day Sara managed to attend not just one but TWO events–she's not an Olympian for no reason!
First Sara attended the 1500 meter "Swim for Mike" with NuttZo samples in hand. She attended the event with her Olympic team mate Taylor to support Michael Heaney a former collegiate swimmer who was hit by a car while riding his bike.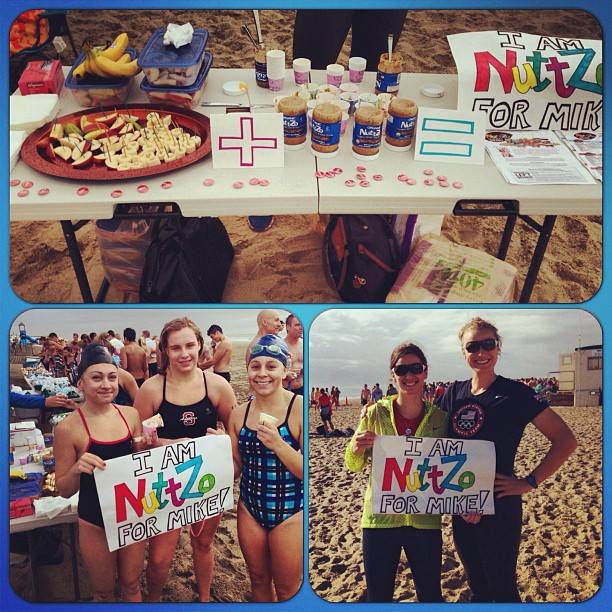 On Saturday Sara joined Believe I Am, Olympian Roisin McGettigan and Dear Kate at the aforementioned "Underwear Party" in New York City to celebrate the launch of the "I Am Strong" Running Bikini that fuses the running inspiration of Believe I Am with the unique built in liner, stylish cut and silky fabric of Dear Kate intimates.
Fun weekend blog posts like these are not for show–we truly are this grateful and excited to get to work and interact with our incredible clients and SMACKANISTAS every single day! The saying "Choose a job you love and you'll never 'work' a day in your life" rings true and produces real results when you have this type of positive synergy circulating in your day-to-day. We wish you a happy and joy filled week!