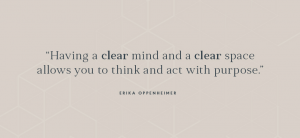 Almost every time Eli and Nicole meet to talk SMACK!, it ends with a Yoga Six class and sushi because there is no better way to wind down, clear your mind, stretch your muscles and enjoy some fun bonding over great eats!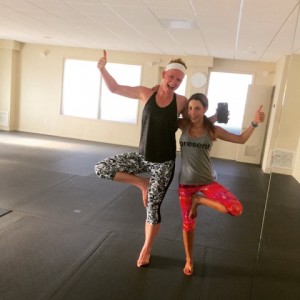 Eli sums it up, "I use to use practice yoga PURELY to stretch and loosen up my hamstrings and glutes which are chronically tight. But, as I learned more about the practice of yoga and truly learned to focus in class (read: stop listening to the chatter in my mind), I increasingly learned to be PRESENT, to set an intention, and to truly appreciate the benefits that yoga has to offer. It changed my life. Yes, I am stronger because of yoga (I can do handstands and sidecrows), but more important, my mind is more clear, I am more grateful, more calm and overall, a better person. I come home after a late afternoon yoga class ready to take on more work, cook dinner, enjoy my family and do so in the most refreshed and positive manner. From the deep breathing to the sweating to the strength I've developed, I am a happier and better version of me because of how yoga has taught me to be more present in everything I do in life. And yes, my hammies have loosened up, but that's still a work in progress."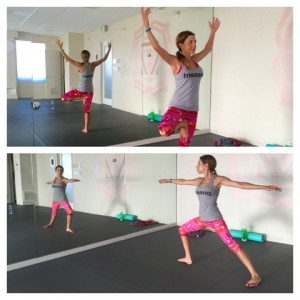 We are thrilled to be working with Yoga Six, a yoga community that Eli and Nicole have been a part of. Yoga Six has 4 locations in Southern California: Solana Beach, Carlsbad, 4S Ranch and Point Loma. The Solana Beach location is under renovation and doors will be opening to the new studio on October 5th. Each studio offers a full spectrum yoga program rooted in science and crafted to deliver the SIX results of a consistent Yoga Six practice: to get stronger, live leaner, feel calmer, become clearer, be braver, and ultimately, progress further. With every class experience, we promise you will feel energized and be on your way to better your self.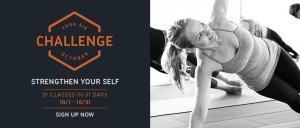 We will be helping Yoga Six communicate this new branding campaign and if you're in the San Diego area (or they also have studios in Missouri, Illinois, Ohio and more opening soon), we challenge you to elevate your potential and take on the October's "Strengthen Yourself" Challenge.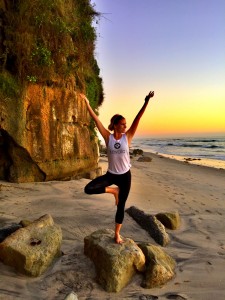 Yoga addict and friend of SMACK!'s SoCal Runner Gal is a part of the Yoga Six community and is pictured here looking stunning in tree pose (Vrkasana) while wearing our favorite Kevala tanks. Kevala is a sustainable clothing company that funds 50 non-profits. Their tanks are incredibly comfortable and inspire you and those around you to be PRESENT, STRONG, to BREATHE, alongside other great intentions. While they have a great branded line, they also offer blanks to companies or brands wanting to customize these sustainable pieces. To learn more about Kevala or support their campaign, check out: http://igg.me/at/kevala.
Watch this space for periodic Yoga Six updates and tips to help inspire a healthier mind and body. With big fall races on the calendar for many athletes (including Eli who is running Chicago next week and Natasha who will run Toronto later this month), we are especially drawn to this piece of wisdom: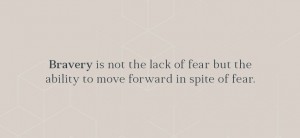 To learn more about Yoga Six and find a studio near you please visit: http://yogasix.com.
Namaste!