Summer isn't over (yet) but as Fall rolls in everybody needs some fresh new motivation to get out the door to workout in the crisp and cooler air! Whether it's a new training goal, a killer playlist or meeting someone for a "sweatworking" session we have you covered because let's face it, you will feel better and have a more productive day if you sweat first!
Just go: Eli's secret is to tell yourself that "You will never regret a workout. Ever." Just think about it. You never finish a workout and say, "I wish I didn't do that." I remind myself of that even if I'm super tired and don't want to get up at 515."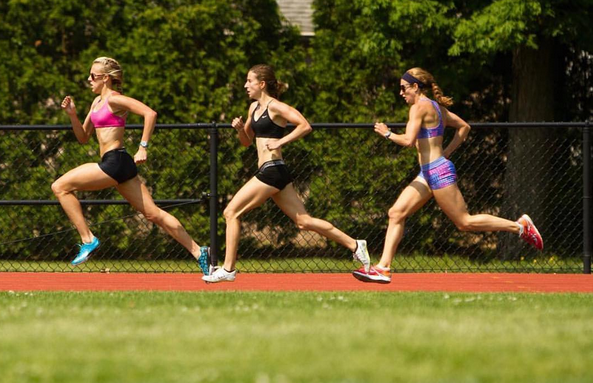 Think like an Olympian: 2012 Olympic rower Sara Hendershot utilizes a super balanced and healthy mentality to drive her workouts, "Train for performance, not for looks. When you train for performance, with either a goal time, race, or weight you want to lift, it is easier to see your progress, stay committed to a program, and feel daily improvement. Working out with an aesthetic goal in mind has never worked for me because the progress is too slow and variable. Training with a performance goal in mind ultimately gives you great physical results, and is also healthier in the long run."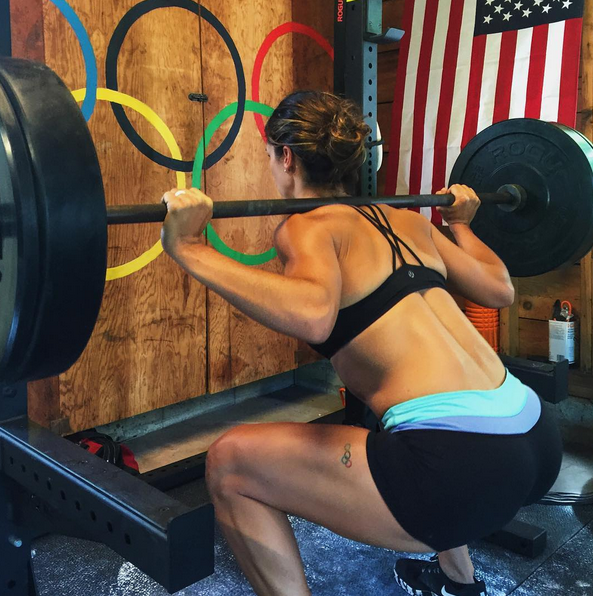 Pump up the volume: Music is a proven motivator. We asked the most badass female athletes in the world (like Diana Nyad, Deena Kastor, Alexi Pappas, Sasha DiGuilian and Heather Jackson) to dish on their workout playlists and shared the details with SHAPE and Well + Good. Here are a few of our favorites: on the track with Alexi Pappas: "Bad Girls" by M.I.A., in the pool with Diana Nyad: "Imagine" by John Lennon, on the trail with Deena Kastor: "Light It Up" by Major Lazer (featuring Nyla & Fuse ODG) and on the rocks with Sasha DiGuilian: "Spirits" by The Strumbellas.
Pick something you are truly excited about: Morgan has been using her running to explore in the mountains this summer while building incredible fitness as the same time, "The more genuinely excited about your goal or workout, the more you will enjoy yourself and ultimately get more out of it and surpass what you think you are capable of." And the results of a plan focused on fun? An upcoming 105 mile run around Mt. Blanc with her friend and ultra runner Jenn Shelton!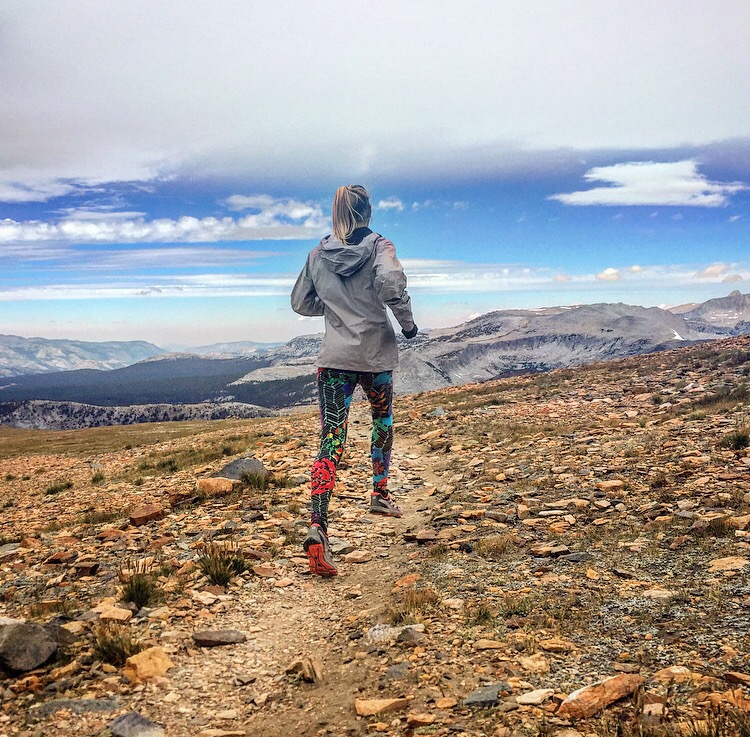 The buddy system: Speaking of friends, plan your workouts with a friend and you will be way more likely to commit and stick to your game plan. Another option: hire a trainer or sign up for a class you pay for. Yep, if you're paying for it, you'll likely go. A lot of classes these days ask you to sign up in advance and if you cancel it, you are billed a late fee or are penalized, so make yourself accountable. If you get into the habit, you'll realize that you enjoy it and it will become more routine.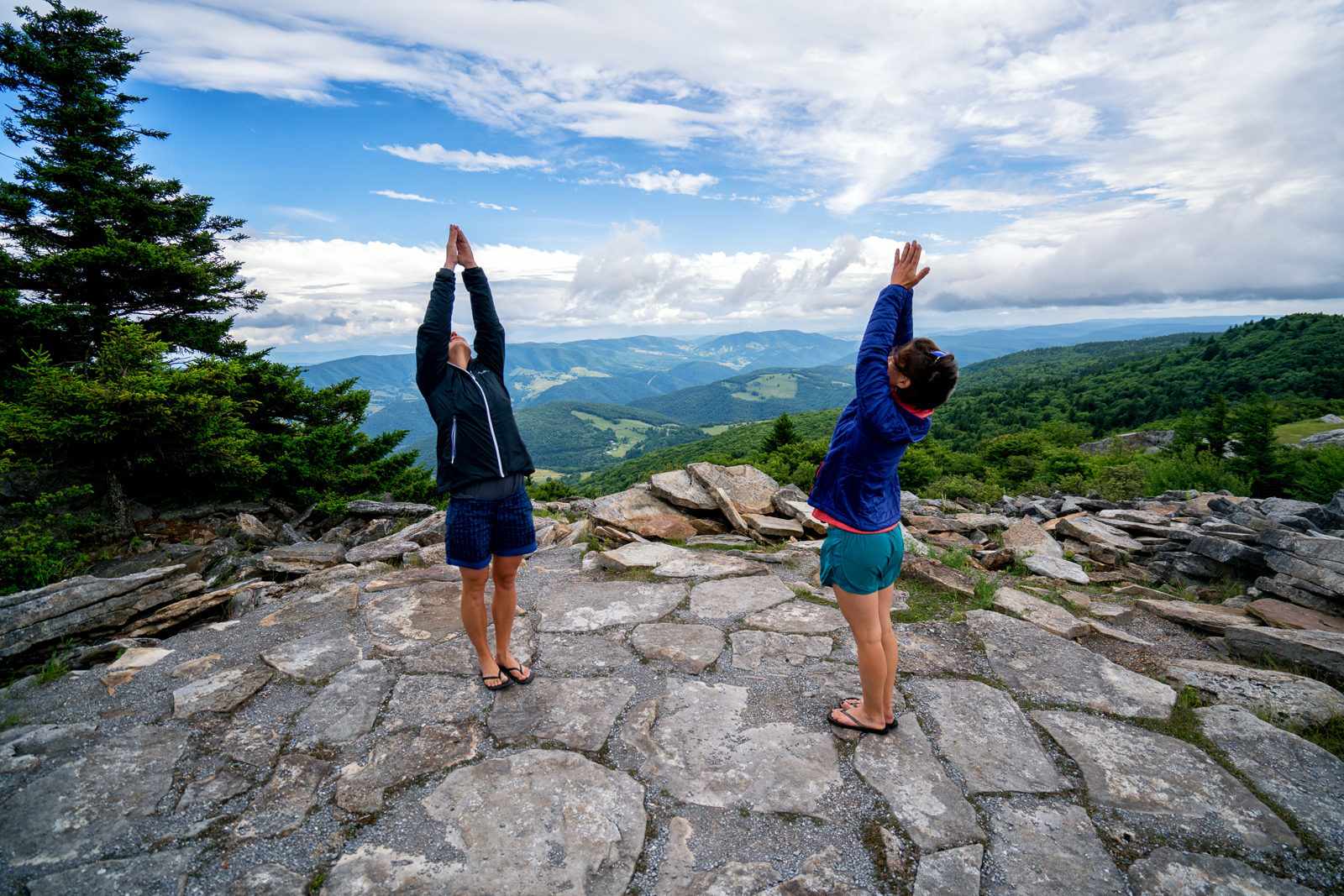 Sweatwork: Going on a hike or a conversational run instead of a coffee date is a great way to build relationships. You connect with someone on a much deeper level because getting out of work mode allows personal sides and passions to show through. We are all huge believers in sweating with the people you work with and Eli's tips have been featured on Entrepreneur and Mom.me.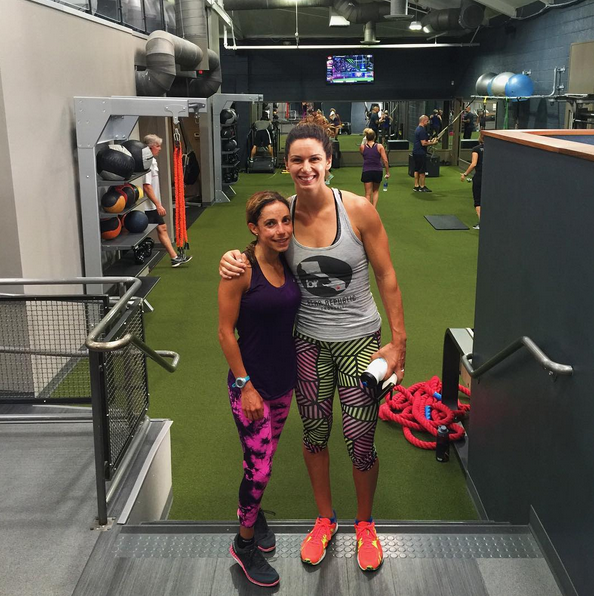 So what are you waiting for? Set your alarm, focus on performance and fun, grab a buddy and switch up your playlist! We guarantee that a few simple hacks will change working out from an item on your to-do list to a highlight of your day bringing positivity, energy and joy to everything you do afterwards. Tweet us @smackmedia with your favorite tip that gets you working out or tag @smack_media on instagram.