The telecommuting or "virtual office" trend is HOT, growing and is becoming the new office norm. Eli founded SMACK! Media in 2009 and today, as a remote team and today our mobile office spans both coasts with team members in big cities as LA, Boston and NYC and tiny mountain towns such as the picturesque Mammoth Lakes. While working with dispersed colleagues has its challenges, the remote structure is very popular and effective. According to a 2016 Vodafone study, "58 percent of US companies reported increased profits after implementing flexible working. Employees are happier, healthier, and grateful for the opportunity to work as they like, where they like. In return, they work harder and focus more, in order to not lose the privilege." Recruiting blogs.com interviewed SMACK! Media, Founder, Eli Carlson about her success managing a remote team (read the full article here) and we also share our collective experiences and tips derived from this unique work lifestyle below:
Face time is key! In addition to purely work-oriented communication, leave a little time for team building. "The inability of being able to have team breakfasts, lunches or even drinks is missed" says Elisette Carlson, founder of SMACK! Media. "We make up for it with weekly Skype or FaceTime."
"I love having a remote team because everyone is inspired by their own surroundings and almost always in a very positive and motivated state of mind because we all get to manage our own schedules. It's also no secret that we all live in beautiful places and have established great home office spaces for ourselves, which is key. While we are all accessible during the "typical work hours," the flexibility of being remote allows for a team that is very grateful for the opportunity to live where they want to live, wear what they want to wear and also coordinate their workouts and work at times that are most ideal for them. We may miss out on some face-to-face interaction, but we make sure to schedule plenty of team calls and visit face to face on Google Hangout, Face Time and of course, plan specific in person team and client meetings."–Eli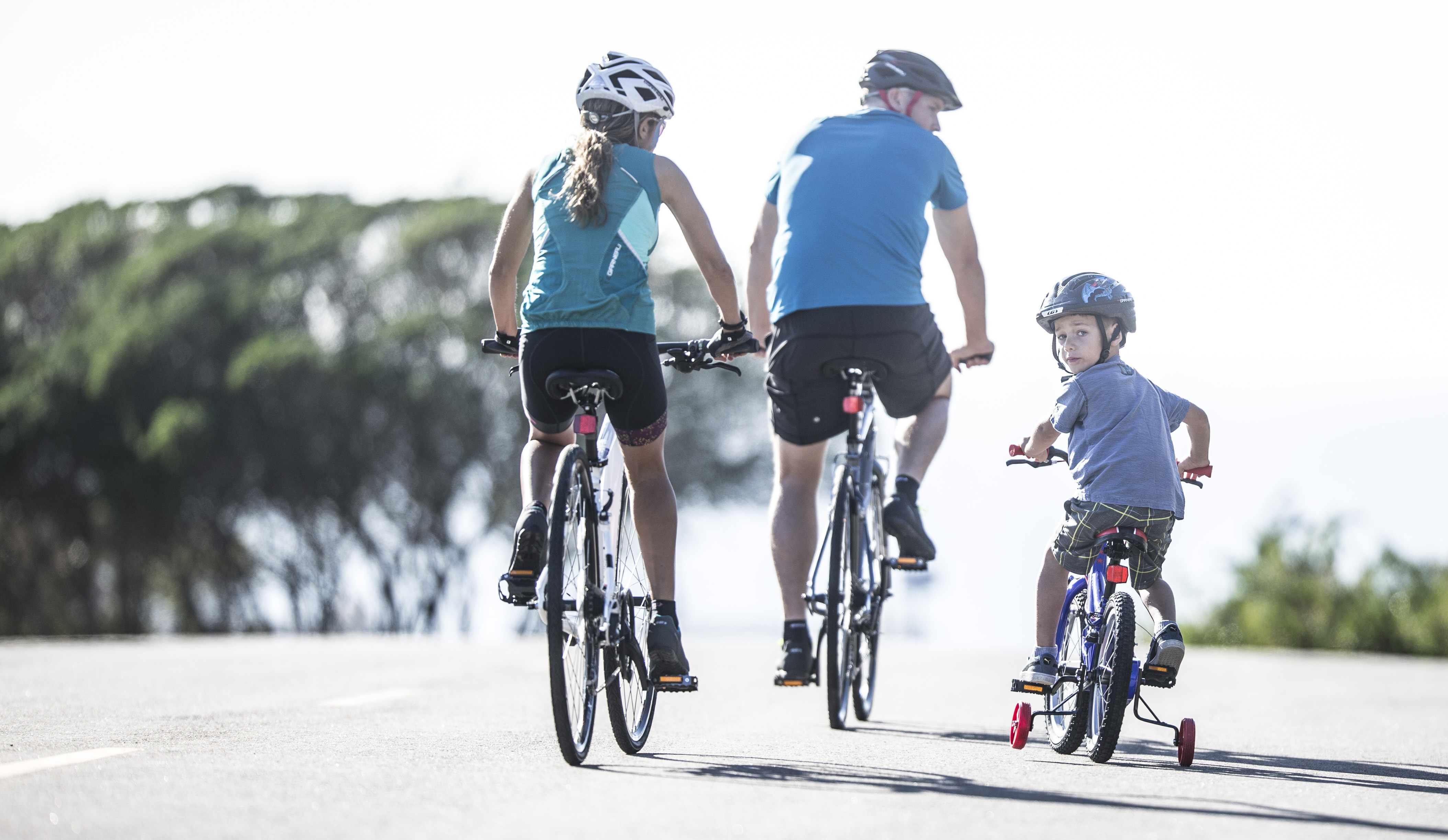 The office: Nicole (the queen of DIY home projects) recommends that  you have a designated work space. Have a space to "leave" work is important. This will help maintain a better work/life balance. Creating a nice ambiance and a practical space will also set the tone for great work.
"Working remotely works for me because it allows me to set my schedule during the hours that I am most productive and fit in my workouts during my lunch hour. A mid day sweat session energizes me for the second half of the day, and usually allows for my best ideas. Also I don't have to deal with travel time to/from work, or getting ready. My pups don't really mind what I wear to the home office, as long as I throw on some running shoes at some point to take them for a walk."–Nic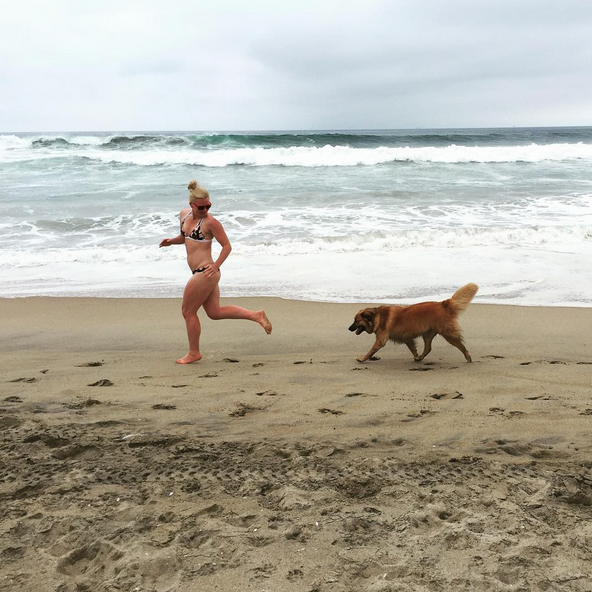 Make a schedule and stick to it. Olympian Sara Hendershot shares, "Being remote is nice in that you have the flexibility to create your own schedule, but in order to be very productive, I like to treat my workday like I'm in an office. Get up in the morning, get a workout in, start working by early morning, take a lunch break, and get back to work for the afternoon."
"Working remotely allows me to live with my husband while he's at Business School. Being together has been a priority for us over the past few years because we did long distance for a while before we got married, and we have committed to doing everything we can to be physically together — we're much better this way! The fact that I get to work for a company that challenges me and makes me incredibly happy, and I still get to live in the city I want, is really an amazing thing. I've also been working from my rooftop lately and the sunsets are not a bad way to finish a day "in the office!"–Sara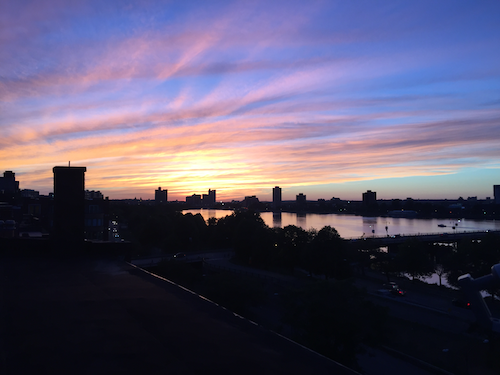 Clock out. Stephanie Schappert, also a professional track runner for Hoka One One, urges remote workers to unplug at night. Sometimes it's hard to put down work and not check your emails at night, but I think it's really important. I am more efficient in the morning after I have had an evening to step away and relax. To do this, I put my computer away in the cabinet and close the email app on my phone.
"At home I am working in a comfortable environment where I can be completely engaged in the task at hand, I can specifically tailor my schedule to meet my needs and most importantly the clients' needs, I am happy and if I get frustrated with a project I can go for a short run to clear my head (this always works for me and I have come up with some of my best work ideas while running solo on a quiet trail)."–Steph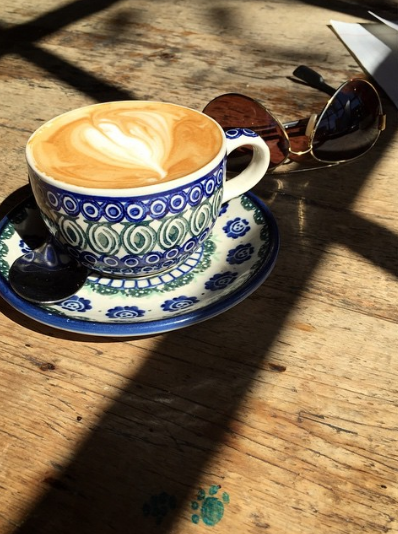 Communicate about your unique work needs. Natasha manages her work at SMACK! with her non-profit (2nd Recess) and professional running schedule, "It is easy for others to not understand that even though you might not have an office to "go to," you still have work and tasks that need to be accomplished in a timely manner. As a result, it is important to be upfront about your schedule with others so that work time is not sacrificed. Subsequently, it is easy to always be connected to work, so establishing parameters as to when the phone and computer need to be turned off is extremely important."
"Working remotely allows me to work in different environments that make me the most efficient. I can really crank at a standing desk in a coffee shop, and can turn out some amazing work in a setting that I truly enjoy"–Natasha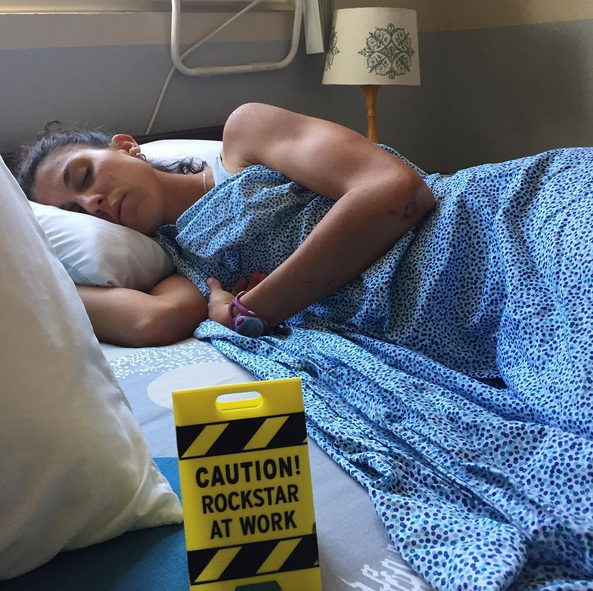 Think outside the box. Working outside the standard office setting can help expand your ideas and creativity. Morgan takes this literally, "I often take my laptop to a more remote location in the mountains or desert to just focus on strategy and brainstorming new ideas. It's also nice to turn off the wifi and phone to dial in assignments and complete projects that are on deadline."
"The ability to work anywhere is a tremendous gift to my personal and professional life. The ability to get in a explore a new trail or take up an offer for a cool adventure while balancing my workload not only makes me a happier and more balanced person, it directly spills over to the quality of my work and constantly helps ignite new ideas."–Morgan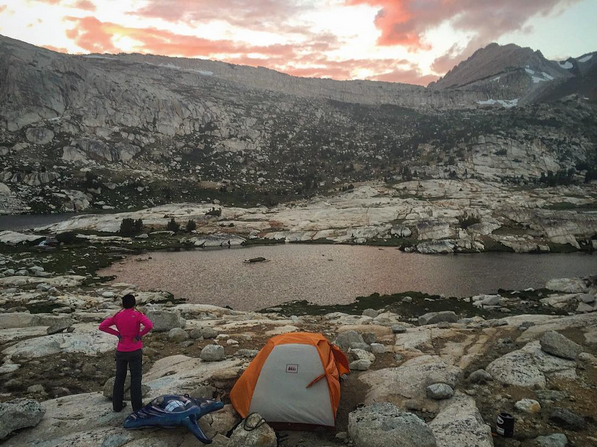 The bottom line: not everyone on a remote team will have the same work style, preference or even hours (especially dependent on time zones) but strong communication and goal setting/scheduling will set your team up for success!