SMACKANISTAS Eli and Sara, along with Danielle Dietz-LiVolsi (CEO and Founder of NuttZo), have landed in New York City for a SMACK! Media Press Tour to introduce our favorite magazine editors to our favorite nut butter (move over PB &J, this is a match made in heaven)!
Here are some of our favorite moments from Day 1 in NYC!
A SMACK! Media Press Tour requires the speed of a Boston Marathoner, the strength of an Olympic rower, the energy of a Super Mom and the smile of a model!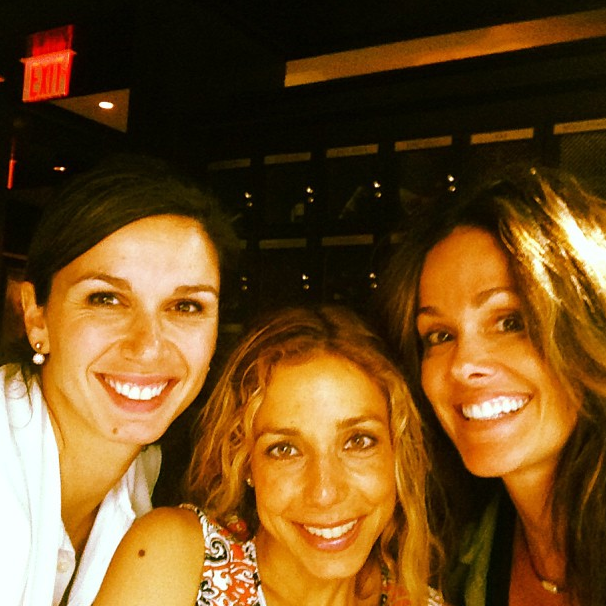 Sara and Danielle at the Rodale offices.
Meeting with Danielle Kosecki from Fitbie.
Always fun to chat with Jenna Autuori of Fitness Magazine.
Photo op moment at Rockefeller Plaza!
Wonderful to catch up with Marjorie Korn and Marissa Stephenson from SELF!
Stopping by to see Ashley Mayo of Golf Digest.
Out and about with Kristen Mascia of People Magazine.
No better way to celebrate the end of the day than with good friends, lots of laughs and of course cocktails!
Sara recovers and multi-tasks like an Olympian after a fast paced day! Her 110% Flat Out Sox are working their magic!