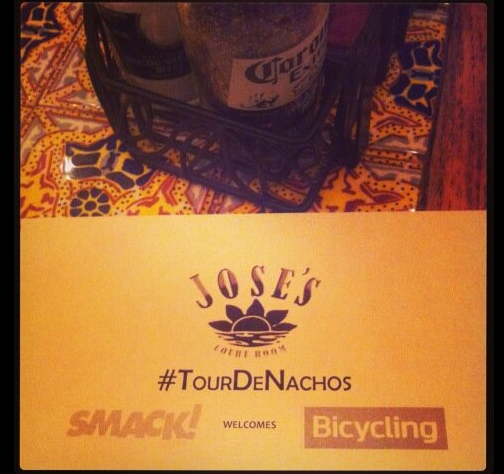 Everyone knows that the secret to a really good event in the age of twitter is a really solid hashtag. KJ happens to be the queen of hashtags, and before we even got started on the details of the dinner we were hosting for the  Bicycling Magazine Editor's Choice gear test team, we had to have the hashtag nailed down. The brainstorm list itself is worth a few laughs, so here are a few of our favorites before we settled on #TourDeNachos:
#AidStationUno (Or Dos, Tres, you get it)
#SmackAttack (because an attack is when a large group of riders try
to get to the leader) – It doesn't fit the theme as fun as
#kingofthemargs
#ATB or #AllTacoBiking (ATB is another name for all-terrain biking
or MTB)
#BurritoBailOut
#BurritoBasecamp
#BeerCrit
#Burritocross (it's not quite like cyclocross but I figure it's more fun)
#SmackTrack (like single track but not really)
There's actually a bike term called "taco-d" but it means to crash
pretty badly. Still funny.
#PinataPeloton
With the entire team of Bicycling Magazine's staff in town to live out every cyclist's dream–testing bad ass bikes and gear all day long on the sunny roads and trails of San Diego, it became our mission to add to the fiesta and give these east-coasters a warm west coast welcome! The crew experienced the long and grinding hills of Escondido and Fallbrook during their 6 hour tour that included a valley of Avocados (Joe Lindsey insisted it would be impossible to bonk with that many avos around!) The schedule included a climb up Palomar Mountain the next morning (a local rite of passage) so we knew that this dinner would be an important opportunity to refuel for the next day of work! For carbs and salt you can't go wrong with Jose's in La Jolla–the perfect place to throw down some chips, guac, fish tacos and Margs right along the cove!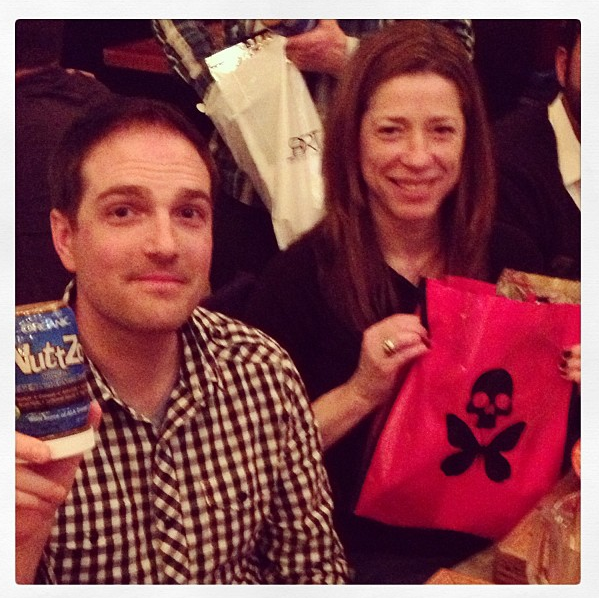 The night was filled with plenty of gear talk and guests went home with Betty Designs and SportRX bags filled with Nuun, 110% Compression Sox, NuttZo, Velo Hangar Coffee and Water Bottles. Eli's son, Andrew, happily filled the goody bags himself (hey, it's not child labor if the kids volunteer)!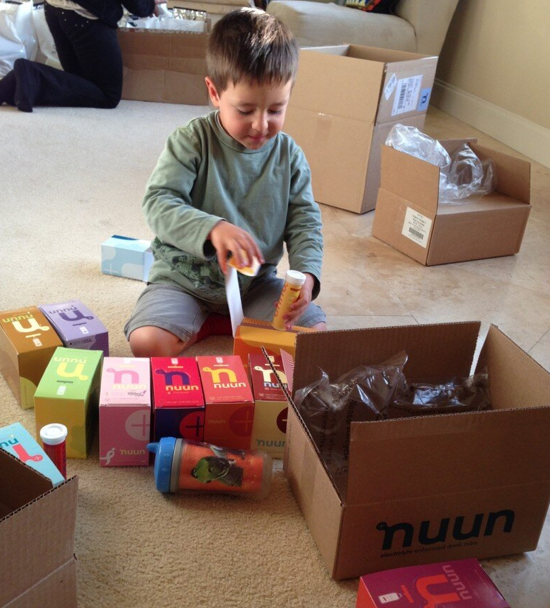 Rob, the head optician for SportRX, is a cyclists himself and was on hand to discuss prescription cycling glasses with riders who need some vision assistance (Eli even received her first pair of glasses and loves them)! Of course, no cycling event is complete without a little SMACK! Talk which ranged from epic workouts, epic eating, epic crashes, epic stories and epic outfits (I know Leah Flickinger is eyeing the Betty Designs snake skin kit and the guys are jealous)!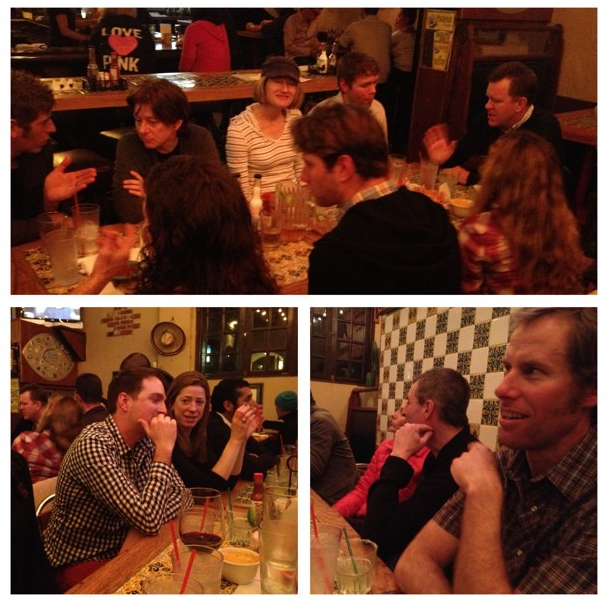 Take cyclists out of their spandex kits and it makes for an interesting (and very fun) night!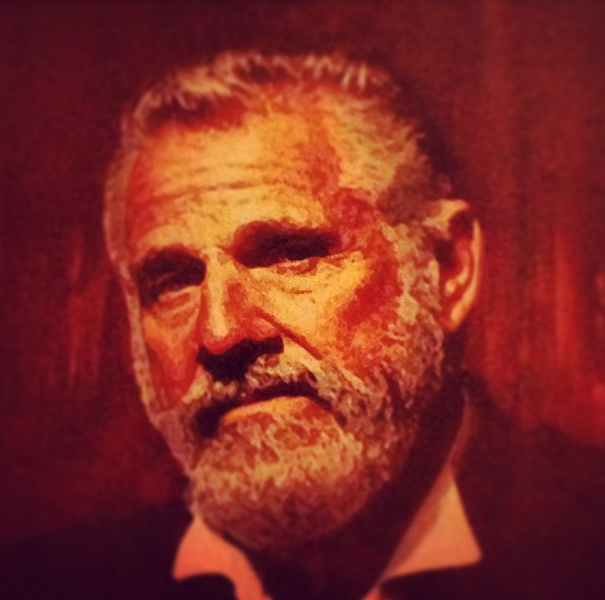 Happy riding my friends!