It's Monday and whether we spent the weekend working out or indulging, (or as we like to do – BOTH!), the SMACKANISTAS want to kick off the week on the right nutritional path to fuel our minds, bodies and souls! Our incredibly nutritious and delicious client line up that includes NuttZo and FlapJacked Protein Pancakes have become staples of our diets and snacks, but of course, we all have our own time tested recipes and favorite foods to keep us strong and happy for the work and workout week ahead!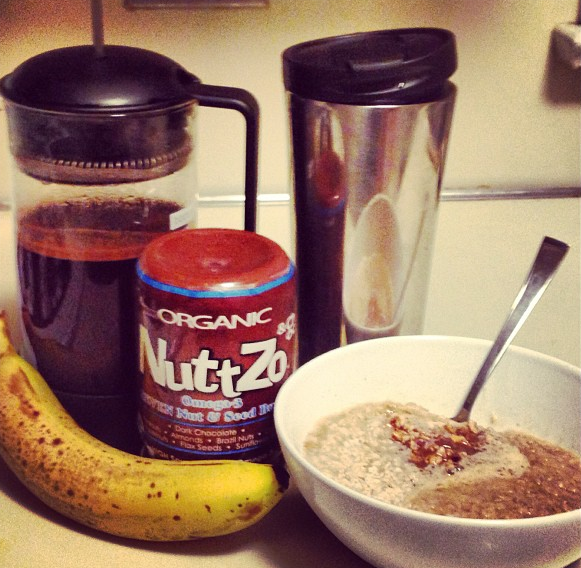 The SMACK! Media Smoothie
There is no better way to get a quick boost of power foods and flavor than whipping up a smoothie! Whether it is for breakfast or a snack, Sarah and Morgan both love to add greens to ensure their smoothies are chock-full of nutrition and delight everyday! Sarah even makes her own almond milk!
Eli lives walking distance from the beaming Vitality Bar where she picks up amazing fresh smoothies made with raw sprouted almond milk and cold pressed juices.
Olympic Rower Sara Hendershot offers up her secret Protein Fruit Smoothie recipe – ice, full fat plain yogurt, blueberries, strawberries, one banana, one scoop whey protein powder, chia seeds. "All the ingredients amounts are calculated by sight and my preferred consistency," she says. "Usually I have to adjust a little after the first blend to get it just right." Secret smoothie recipes such as this one powered Sara all the way to 4th at the 2012 Olympics so we hope the magic rubs off on us!
The Go-To Meal or Snack

When juggling work, training, family and social life, it's essential to have a go-to meal or snack that is easy to prepare, healthy and that we look forward to eating! Sara keeps chia seeds and avocados on hand for a mega dose of healthy omega 3 fats, vitamin E, iron and calcium!
For a quick lunch or dinner, Sarah whips up a veggie and protein curry stir-fry filled with potatoes, cauliflower, chickpeas and carrots. Sounds incredible, right?
If you have had the pleasure of going to lunch with Eli, you know how much she adores a large hearty salad topped with a beautiful fresh cut of fish or some chopped up protein.  Here's a salad she had at the Reebok Sports Club in NYC with friend and celeb trainer, Kristin McGee. It was actually Kristin's creation, but Eli went with it and never looked back.
Don't let Morgan's love for burgers fool you, a lean grass fed burger topped with bell peppers and avocado provides a mega dose of iron, protein, vitamin C and omega-3 fatty acids that tastes too good to be true!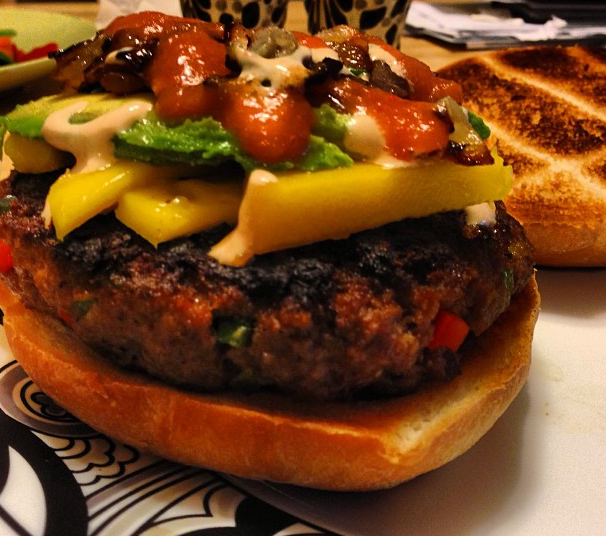 Guilty Pleasures
And of course….even when committed to a healthy lifestyle and a specific training plan, its important to treat yourself and indulge–its good for the soul!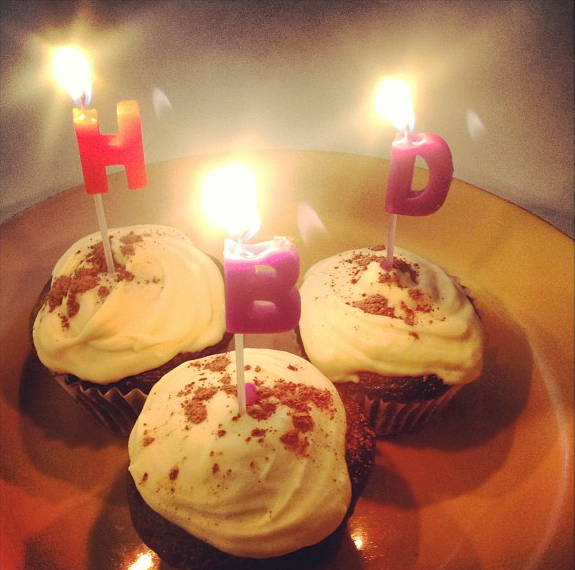 Sarah is a baker and loves to top her homemade treats with vanilla ice cream! Hello Guinness Chocolate Cupcakes with Whiskey Caramel Frosting!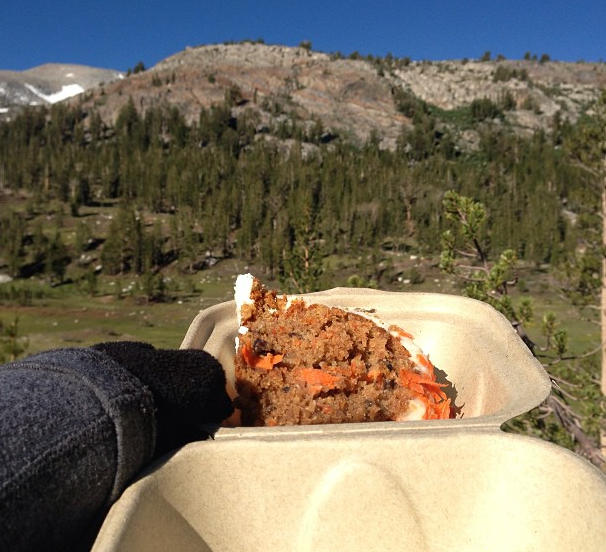 Morgan will NEVER turn down a piece of homemade carrot cake or a good beer!
Eli loves to treat herself to Creme Brulee and gelato, even as a treat after lunch!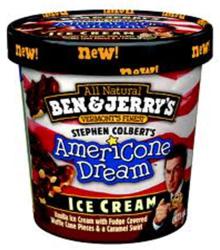 Ben and Jerry's needs to name an ice cream flavor after Sara, but until then their "Americone Dream" is her go-to choice!
We wish you a Happy and Healthy Monday (and week) filled with the best grub to power you to the weekend!