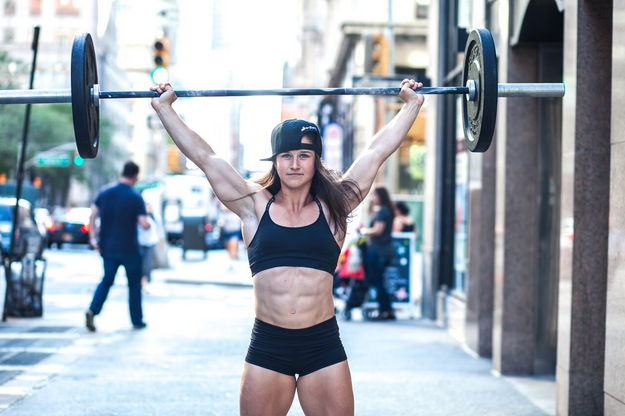 Sleep technology innovator, Responsive Surface Technology, LLC ("ReST") has partnered with the "Fittest American Woman" CrossFit athlete, Kari Pearce. As part of her training and recovery, Kari sleeps on a ReST Bed™ which was designed to help athletes sleep better and recover faster.
Pearce began gymnastics at the age of 3, which carried through to a college gymnastics career at the University of Michigan. After college, Pearce transitioned into Olympic weightlifting and bodybuilding, only to find interest in powerlifting. After winning her first powerlifting meet, Pearce was recruited by CrossFit SPOT and began training in the sport. With only 6 months of CrossFit training, Pearce qualified for the Reebok CrossFit Games, taking 21st overall in the competition. In 2016, only her second year in the sport, Pearce jumped to 5th place overall at the CrossFit Games, and earned herself the titles of "Fittest American Woman" and "5th Fittest on Earth."
"Kari is an incredible athlete who is extremely motivated to attain the best results," says Lloyd Sommers, General Manager of ReST. "Our team is excited about partnering with an athlete who appreciates the role sleep plays in a training regimen. With the ReST Bed™ Kari is able to train hard during the day – and also recover hard while sleeping."
ReST has created the only truly smart bed – winner of "Innovation" and "People's Choice" awards at CES, the world's most important consumer electronics show. The ReST Bed™ promotes better circulation, which increases the amount of oxygen muscles can receive. The sleeper can customize pressure-relieving adjustments to the parts of the body that need them most that night.
Additionally, the ReST Bed's™ patented fabric senses the sleeper's unique shape and pressure profile – and then uses that data to ensure that the surface automatically responds to improve spinal alignment and head-to-toe back support.
"I love my smart bed," says Pearce. "Since sleeping on the ReST Bed™, I wake up feeling more rested and ready to go. Any high level athlete knows the importance of recovery and how sleep significantly impacts that. My high tech mattress helps me train at the highest level everyday!"
Pearce is currently the 2017 World CrossFit Leader in total points following the 17.1, 17.2, 17.3 and 17.4 workouts. She plans to compete in the 2017 CrossFit Games with a goal to earn the Women's CrossFit Championship Title. Follow Pearce's journey to the games through Instagram at https://www.instagram.com/karipearcecrossfit/?hl=en
Full press release available via SNEWS: https://www.snewsnet.com/press-release/rest-partners-with-crossfit-star-kari-pearce/