"Breakthrough often occurs when you start down a road, but wander off for a ways and pretend as if you have just begun." (Sarah Lewis)
The team at SMACK! Media is wasting no time with some sporty spring cleaning; otherwise expressed as rewriting our personal (and National!) record books with breakthrough performances. From National records and podiums to new Cross Fit and gym PRs, alongside mileage covered across trails, it is incredible to know that these records were all shattered in the same week!  But make no mistake, this is NO coincidence. When you work with and surround yourself with like-minded people driven to get the best out of each other,  the result is a shared energy and fuel to reach new heights!
Below we break down the amazing new standards that we (as SMACKAINSTAs) have set for ourselves outside of the office, plus the mindset behind each breakthrough: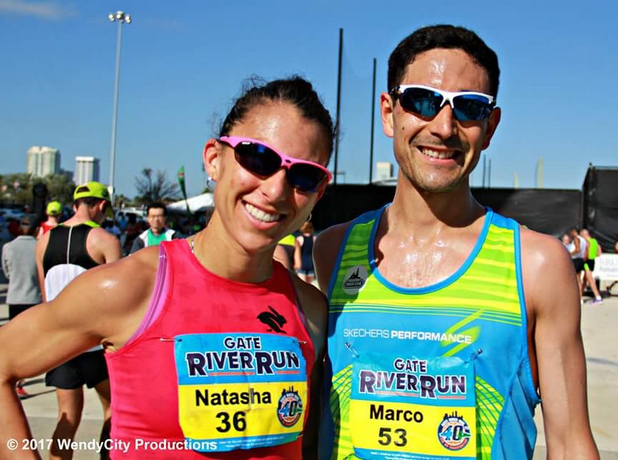 Natasha sets a Canadian National Record at the Gate River Run 15K!
Jacksonville, Florida
At the Gate River 15km, I had the honor of setting the record for Canada in the road 15km. I  am so thankful to all of the people who help push me to new heights,  from my coaches, to family, to friends and community members (plus the  SMACK! team) who cheer and extend encouragement on the best and the  worst days.  Thank  you all for helping me place one foot in front of the other and for  helping me to achieve my dreams in the sport that I love more each day.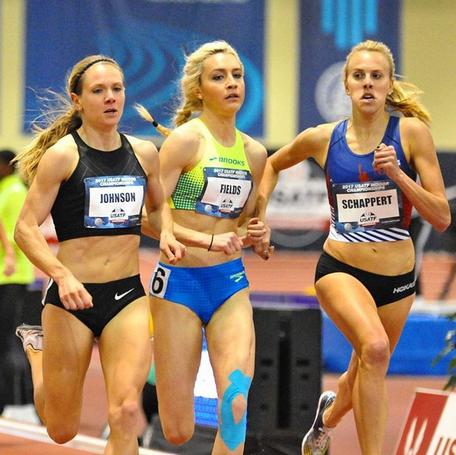 Steph places 6th at USA Indoor Championships
Albuquerque, New Mexico – 6th in Final of 1k with a new PR of 2:41.76
This was my 1st  USA Indoor Championships and overall it was a great experience  -competitive field, back to back personal bests, and there was a  delicious burger in there somewhere! I approached the championships with  the initial goal to make the final and then shooting for a top 5 finish  in final. Well, 6th  place and a new PR isn't too darn bad! I left New Mexico happy to be in  better shape than this time last year, but a little unsatisfied (fuel  for outdoor track season). Time to buckle down for a few weeks of  training before outdoors!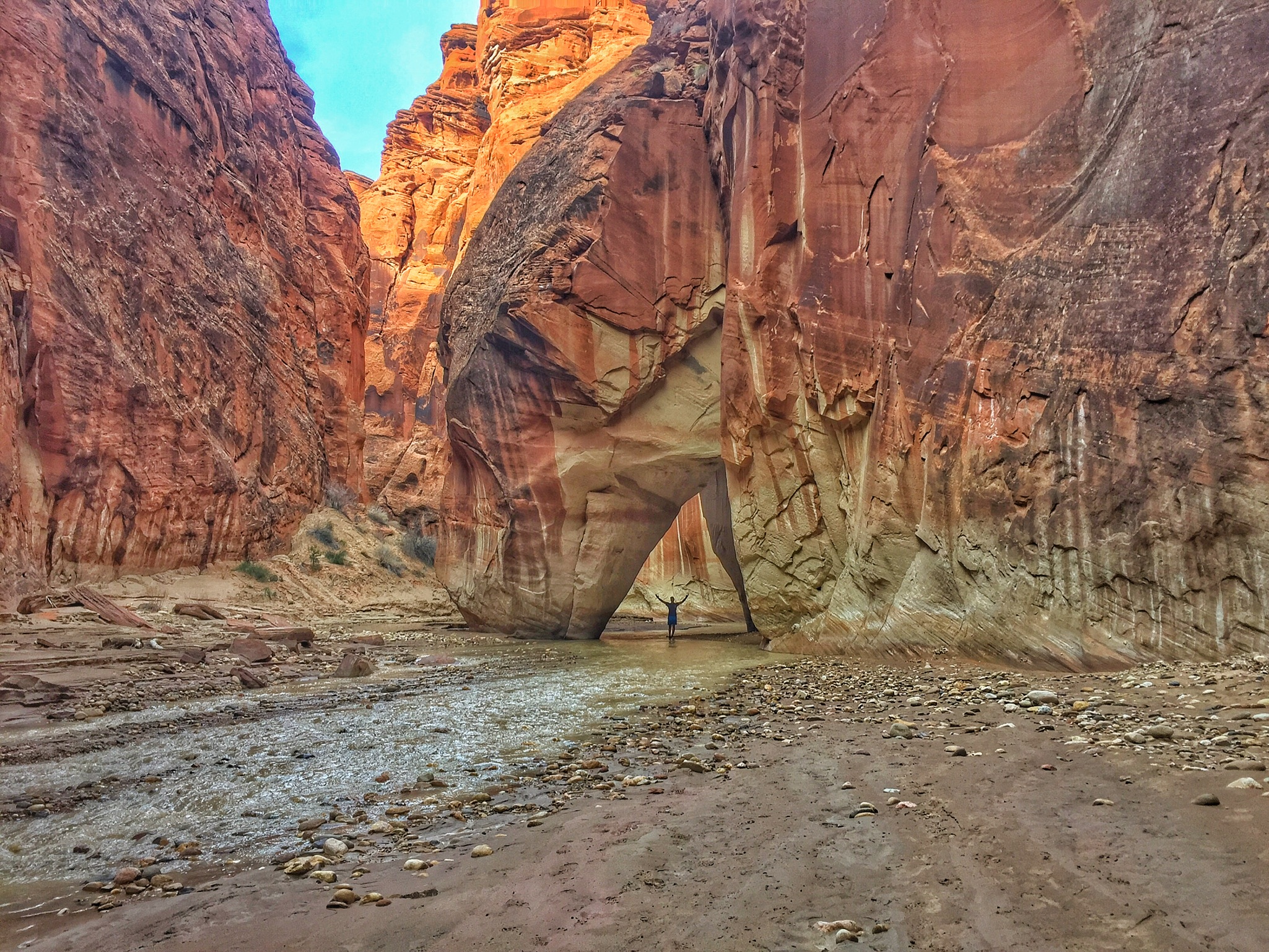 Mo completes her longest "RunVenture" yet–30 mile!
Buckskin Gulch (World's Longest Slot Canyon)–Kanab, Utah
Buckskin Gulch is the world's longest slot canyon and rated "the most dangerous trail" in America (I think it should be changed to most beautiful!) I didn't think about any of that during the run though as I smiled the entire way meandering through narrow canyon walls, searched for ancient petroglyphs, waded through waist deep ice water, hoped over rocks, scrambled over boulders and even ran 6 miles straight through the Paria river. When my GPS died at 29.5 miles (and I still wasn't finished), I got a surge of energy and excitement from doing something I've never done before. I can't wait to see where and how far my next RunVenture takes me.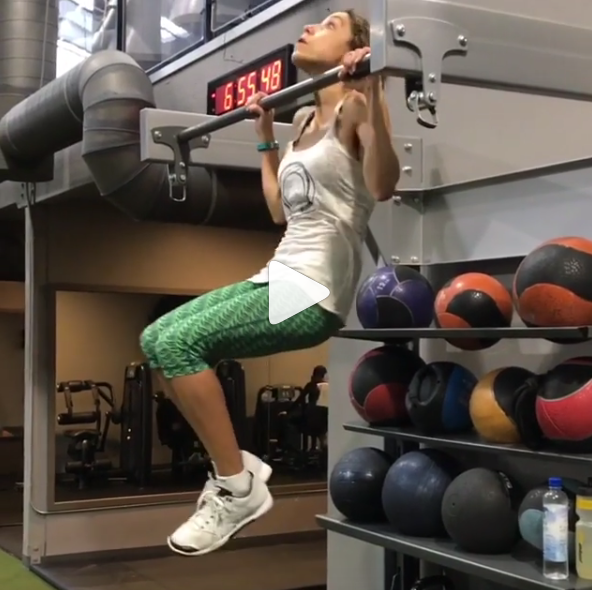 Eli pulls-up and into a new mindset!
Fit Athletic–Solana Beach, California
I've never been able to do pull-ups and today, it just clicked!  Not sure how but it did. I pushed through 4 and proceeded to do 5 more  sets of 4. So much of it was MENTAL. The pull-up 'endorphin rush' is  real. Accomplishing goals like this and getting stronger in the gym has  translated to my strength and approach towards business, life and  overall goals. Put your mind to it!
Sara muscles up into new expectations!
CrossFit Open–Boston, Massachusetts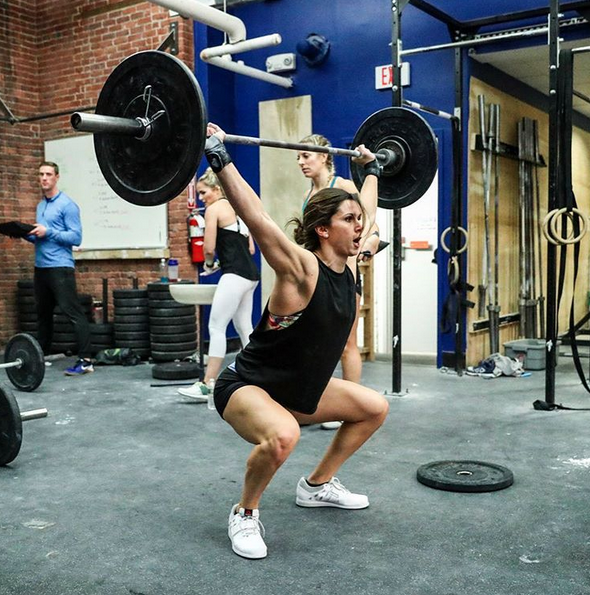 For the past 5 weeks I've been competing in the CrossFit Open, which was a completely new experience for me. I'm used to lots of endurance work and some strength, but not gymnastics! There were movements in 3 of the 5 weeks of competition that I had never performed before (I'm talking bar muscle-ups, heavy snatches, and handstand pushups) and having to perform them in a high pressure situation made me step up to the plate! Not only was I able to outperform my expectations, but I also completed new movements I thought for sure I would get stuck on. Competing rocks.
We hope this inspires you to get after it and set new standards! We want to know–what is your latest breakthrough or goal you are setting for yourself? We can't wait to cheer you on!