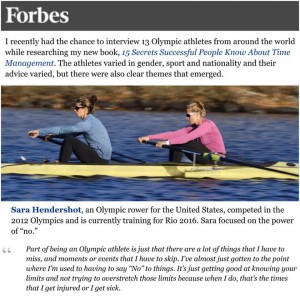 It's no secret that SMACK! Media is a team of high caliber executives and athletes that include an Olympian, All-Americans, pro runners, an Ironman and a former LPGA golfer. Why work with athletes? Because no one is more attune to digging deep, budgeting their time, prioritizing and most important, setting goals and being fiercely competitive to achieve them!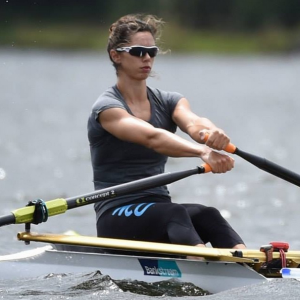 With the 2016 Olympic Year upon us (#RoadToRio) we love that Forbes is celebrating and sharing "Time Management Secrets of 13 Olympic Athletes," including our own Sara Hendershot (2012 Olympic rower):
Sara, an Olympic rower for the United States, competed in the 2012 Olympics and is currently training for Rio 2016. Sara focused on the power of "no."
Part of being an Olympic athlete is just that there are a lot of things that I have to miss, and moments or events that I have to skip. I've almost just gotten to the point where I'm used to having to say "No" to things. It's just getting good at knowing your limits and not trying to overstretch those limits because when I do, that's the times that I get injured or I get sick.
We admire Sara's dedication and honesty–and trust us, when she says, "Yes," this woman only knows how to bring her A game!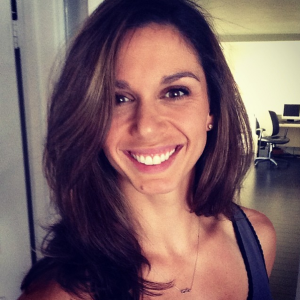 Read the full article here.