Whether it's first thing in the morning or during a mid-day slump, we challenge you to think before you reach for caffeine!
Yes, we said it. Why? Because there are so many healthy ways to boost your energy that come with additional positive side-effects. And even if you can't go without the java jolt (for some the taste of coffee is irresistible–even Eli is a fan of decaf almond milk lattes), we recommend that you give these tips that Eli shares with Deborah Mitchell at Entrepreneur a go to boost your energy and health! Read the full article on Entrepreneur here.
1. Start your day with exercise! The SMACK! Media team kicks things off with a daily morning workout and we all have the increased productivity to prove that it works.
2. Carefully choose the first food of the day. Of course we all indulge in treats but for the most part, keep it healthy and delicious. Eli shares some incredible breakfast dishes and smoothies that are packed with nutrients and flavor.
3. Go into the light. Sunlight will keep you alert–go outside for a portion of your work day or arrange your office to include a source of natural light via a window or specific lighting created for this purpose.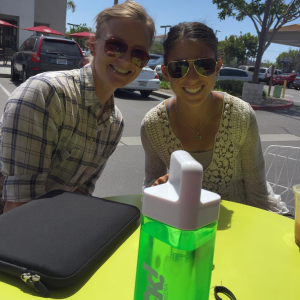 4. Invest in a standing or treadmill desk. By standing while you work, like the desk pictured from Rebel Desk, you have better posture, take in more oxygen and feel more confident. We've also been known to dance around and hold tree poses while we work.
5. Take a walk during a conference call. Grab your headphones and step outside to take phone calls. It ends up making for a more productive call as you will be less tempted to answer emails or multitask.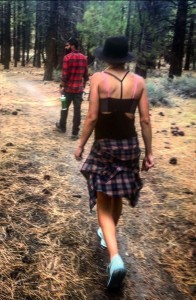 6. Stop, breathe and meditate. It sounds counterproductive, but taking time to slow down and tune in is proven to improve memory and learning. Here's how: Clear the "chatter of the mind" and visualize things that make you smile.Take a five- to ten-minute break and go outside or even at your desk, close your eyes and breathe slowly and focus only on your breath. An alternative is to sneak out for a noon yoga or meditation class.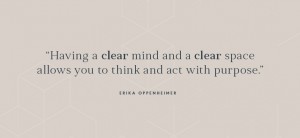 7. Instead of caffeine from coffee, go natural. Alternative and healthier sources include matcha (try a matcha-tea latte) or a kombucha-probiotic drink such as Health Ade. Better yet, try a fruity antioxidant beverage made from coffee fruit such as bai, green tea or even adding some maca powder to oatmeal or a smoothie.
Combine these healthy energy-boosting tips with a good night's sleep and you're sure to see a change in how productive your work day is and how energetic and efficient your body feels. And most important, note that coffee is not bad for you, these are meant to be more alternate suggestions for those who feel uber dependant on the java!