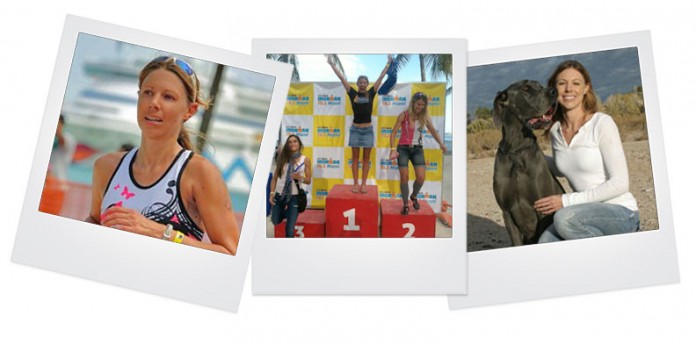 Sarah Lieneke-Nickle is talented, driven and has a sense of humor that sneaks up on you and makes you want to share a workout or happy hour with her! Her credentials are as interesting as she is, and in addition to her role at SMACK! Media as a Senior Account Manager and Social Media Goddess, Sarah is a pro triathlete, has a BA in Architecture, is a model dog parent (to Blue Great Dane Samson and Chloe, a Boxer) and bakes amazing cakes! We caught up with Sarah who, for her second year, has headed east to the mountains to escape the heat of her Tucson base, put in a solid summer training block and refresh her perspective.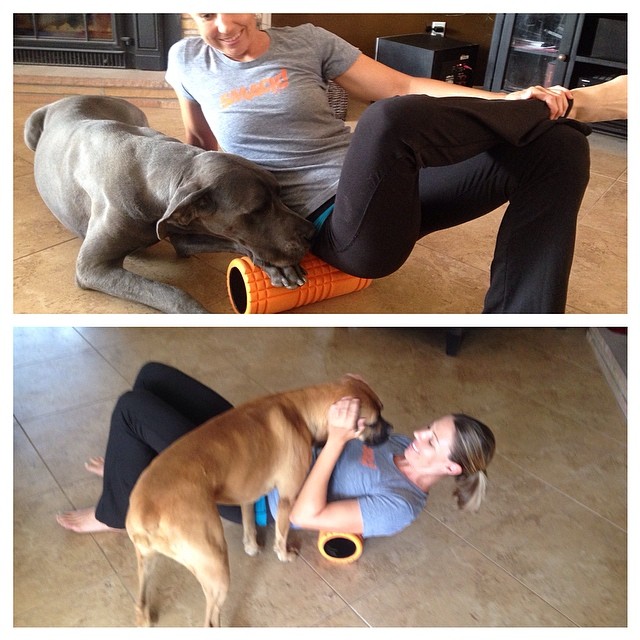 Where are you living for the next 4 months?
Apex, NC – This is just southeast of Raleigh.
What prompted the move/extended trip?
After living in the desert for 15 years, Brain (Sarah's boyfriend) and I wanted to escape the summer heat. We are both lucky enough to work from home so the possibilities of where to go were wide open, but Brian is from this area and his dad lives just over an hour away.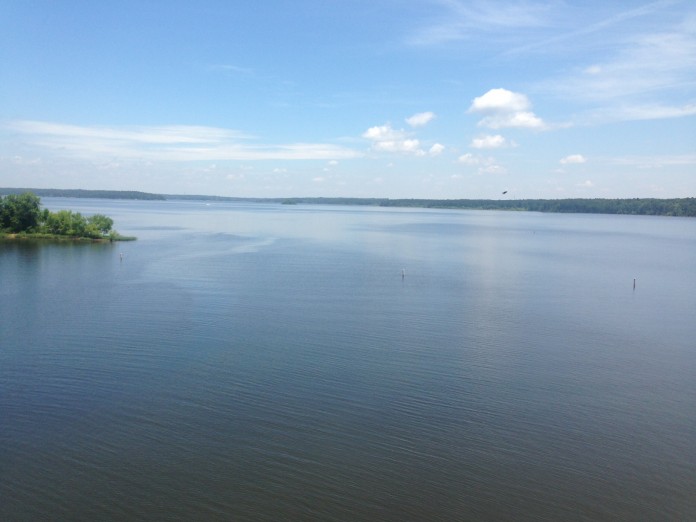 What are you most looking forward to this summer?
There are so many things! First of all, I am beyond excited to be living just a few miles from the biggest lake in the region. Water is literally all around! And trees. And the smell of freshly cut grass. Mostly though, I'm excited for the triathlon training opportunities here. I've joked that this is really a 4-month training camp for myself. The riding and running here are excellent and being that we are already out "in the sticks" and on one of the most popular bike riding routes, it is a breeze to hop on my bike and go for hours without stopping. The only caveat being that I have a half mile, loose gravel road to navigate to start and finish each ride. On skinny tires, it can be a bit sketchy.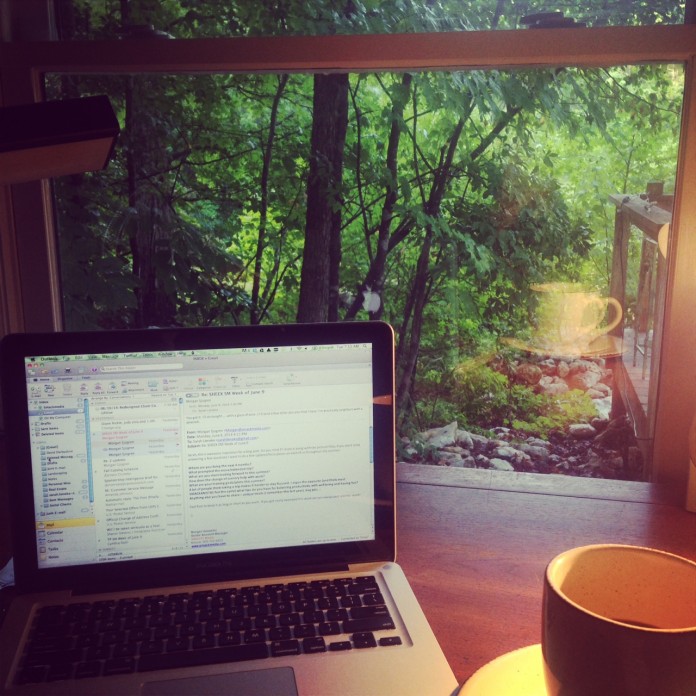 How does the change of scenery help with work?
Being surrounded by nature has been very peaceful and allowed my mind to quiet a bit. Knowing this is a temporary reality, I'm motivated to make the most of every minute so being efficient and productive are necessary.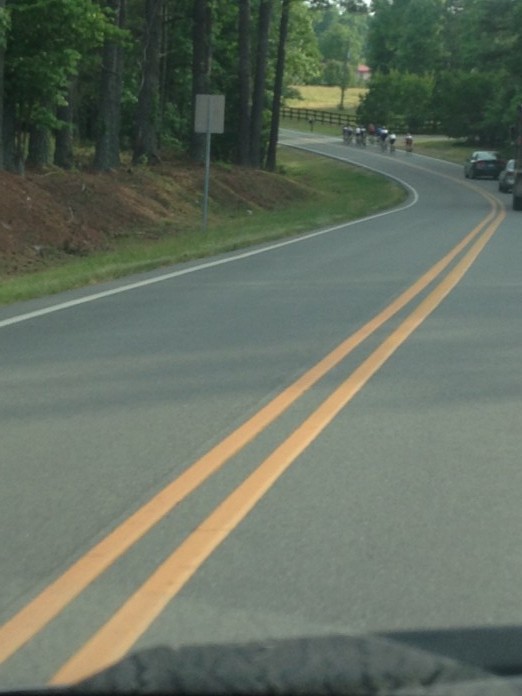 What are your training goals/plans this summer?
To start training (for real) again! I received my first training schedule in 14 months this week. It isn't that I haven't been active, but I wouldn't call it training. Unfortunately this has been due to a chronic hip problem. I'm hopeful that this is now under control (thanks to daily TriggerPoint foam rolling) and I can regain enough fitness to jump in a few local races here this summer and potentially set myself up for a fall 70.3 event. Time will tell, I'm only in my first week!
A lot of people think taking a trip makes it harder to stay focused, while the SMACKANISTAS argue the opposite! !What tips do you have for balancing work productivity with training, well being and having fun?
I'm big on setting a schedule with built-in flexibility. That might sound somewhat like an oxymoron, but I break the time in my day up into chunks. I know I need a certain amount of chunks to get x, y or z done, but I can configure those as I need depending on the days requirements. I also find that being somewhere new helps me stay focused because I don't want to "do it later" – I want to be free to go out and explore at the drop of a hat and the only way to do that is to be sure that I am on top of my duties first.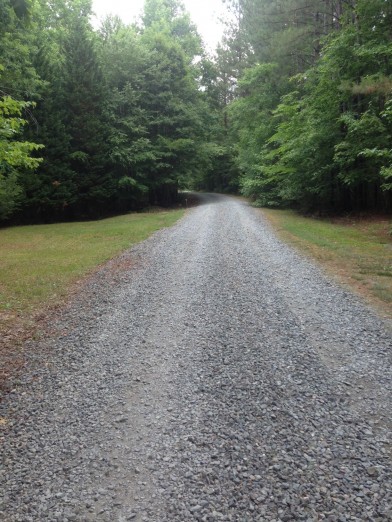 Describe a typical day in Apex. What are your favorite moments? Do you miss anything from home?
As I mentioned, we live down a half mile gravel road. We are the last of 3 houses which means we are very well isolated. We have our own pond which is currently covered in scum but I'm hoping to change that. Our daily dog walks have changed from lengthy, fast paced walks to leash-free strolls up and down the road. The dogs love running back and forth and really get worn out! We also live around the corner from a peacock. He's big, bright and beautiful and the first time I saw him he was just hanging out on the side of the road. He seems to be a resident at the equestrian training center. Now whenever I go past, I look for him in anticipation and for whatever reason, he always brightens my day. Within a mile is a U-pick farm and veggie stand and there is a house that has fresh eggs for sale periodically out by the road – eat hyper-local! I miss my dishwasher and Dyson vacuum, but I do not miss the heat!
New scenery, new training goals and an appreciation for balance of life keep Sarah motivated, positive and fired up to take on all challenges, from a long training ride to the most detailed strategic marketing plan.  We give her a huge SMACK! High Five for making the summer move and cherishing her new surroundings.
Be sure to follow Sarah's training, travels and perspective on PR via Twitter (@SarahLieneke)  and Instagram (@sarahlieneke)!