"The days of sealing deals over 18 holes are winding down. Professional women across the country are finding success by merging their fitness goals with their career goals." The ClassPass Blog is all over the latest networking and business trend (that we are certain is here to stay). If you are looking to increase your connections or take a step to further your career, "sweatworking" can help you break the ice, show off your skills and create camaraderie through shared experiences amongst your social and business network.
Eli Carlson shares with ClassPass how sweatworking has been an extremely valuable element of SMACK! Media (read the full article here):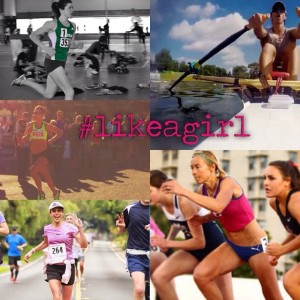 "When you workout or follow a fitness regime, you are more disciplined and balanced in life and at work," says Elisette Carlson, founder of SMACK! Media. "Motivated, competitive people tend to want to associate with other motivated, competitive people or at least people who are a positive influence."
It's no coincidence that the SMACKANISTAS are all driven and passionate about their challenging fitness and athletic goals. The shared commitment spills over into our work and motivates each of us to work our hardest (and smartest) in all that we do.
And say goodbye to the 2 pm slump–"Post-workout brainstorming sessions are the most productive, because endorphins are rushing and minds are clear," says Carlson. "This inspires creativity and productivity. Feeling your body move certainly inspires much more creativity than staring at a computer screen all day. Breaks are key."
Some of our favorite healthy break activities include rolling out sore muscles with TriggerPoint Performance recovery products, hooking up our legs to the MarcPro, dropping for 20 Perfect Fitness Push Ups, fueling with a healthy snack, going for a run or getting outside for some refreshing clean air!
But of course, we won't neglect the traditional and fun cocktail to talk business. After all those workouts, we've certainly earned it!
We hope these tips help to enhance your health, business and personal life! Cheers!